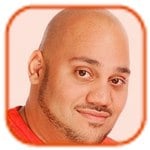 Posted by Andru Edwards Categories: Design, Features, Toys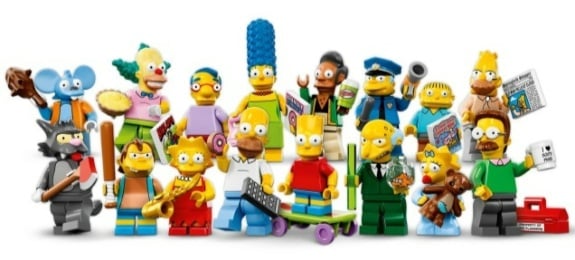 Hot on the heels of the release of LEGO The Simpsons House 71006, the first 16 LEGO Simpsons Minifigs have been revealed. They all look great, and we're sure Chief Wiggum appreciates the slimming down that LEGO happened to give him. Each Minifig will cost $4, and they'll hit stores in time for the LEGO-themed episode of The Simpsons that's set for May 4th on FOX. Check out each Minifig over in our LEGO Simpsons Minifig gallery.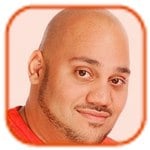 Posted by Andru Edwards Categories: Toys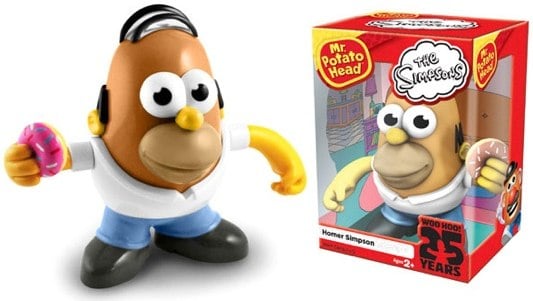 Celebrating 25 years on the air, The Simpsons are now immortalized as Mr. Potato Head toys. First in the lineup, Homer Simpson, complete with delicious frosted pink donut. This should be the first in a series, so expect Marge, Bart, Lisa, Maggie, and maybe some other integral characters to make an appearance as well. You can get one of the official Homer Simpson Mr. Potato Head toys for $18 starting next month.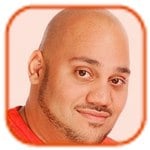 Posted by Andru Edwards Categories: Design, Toys, Videos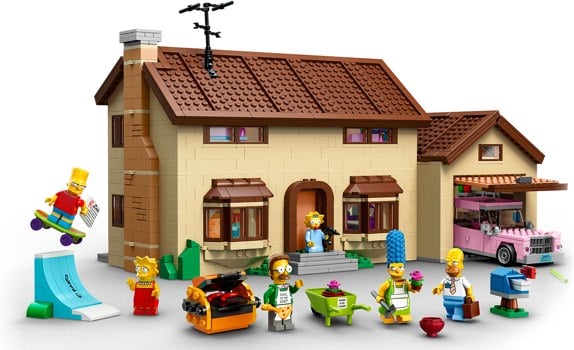 LEGO has announced the very first set in The Simpsons theme, and it looks fantastic. The Simpsons House 71006 is a replica of the home that the family has lived in for over 20 years, complete with six Simpsons LEGO Minifigs (Bart, Homer, Lisa, Marge, Maggie, and neighbor Ned Flanders) and the pink family car. You won't have to wait too long to get your hands on this set, either, as it goes on sale in about 3 weeks time on February 1 for $199. At the same time, LEGO will sell individual Simpsons minifigs to add to your collection for $4 each. Check out a couple more images of the set, along with a video, after the jump.
Click to continue reading The Simpsons House LEGO set arrives February 1 for $199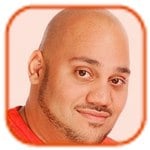 Posted by Andru Edwards Categories: Design, Misc. Tech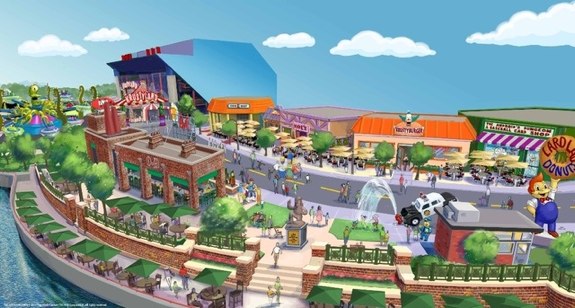 If you've ever wanted to take a trip to Springfield, the city where The Simpsons live, you'll have your chance beginning this summer. Universal Studios theme park in Orlando, Florida, is set to open up the new Springfield section in just a few short weeks, giving visitors the chance to check out famous landmarks from The Simpsons, including Moe's Tavern, the Duff Brewery (with Duff beer,) Krusty Burger, Luigi's Pizza, the Kwik-E-Mart, and even The Android's Dungeon & Baseball Card Shop. Seriously, book us on the next flight to Orlando, because this is the height of awesomeness.
Click to continue reading Universal Studios Orlando opening The Simpsons Springfield replica this summer
Read More

| Universal Orlando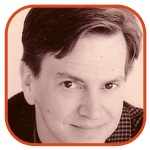 Posted by Tom Mason Categories: Editorials, Reviews, Television, Independent
Hurricanes, tornadoes, earthquakes, floods, power outages. It's been a wild couple of climate change-enhanced weeks. Let's play catch-up across the internets:
Cullen Bunn is having a career year and let's hope it's the first of many. The creator of The Sixth Gun got his Oni Press series, The Damned, picked up by Showtime for a series. He's already gotten The Sixth Gun optioned to SyFy for a series. If they both make it to air, Bunn will have two more shows on the air than DC Comics.
Apes: Rich Handley reviews the fourth issue of Darryl Gregory and Carlos Magno's Planet Of The Apes, from Boom! "BOOM!'s Apes run stands on a pinnacle, one sure to end badly for humanity." But all good for readers and fans.
Republicans: My pal Doug Molitor from Funny Or Die looks at 12 Republican super-heroes. My favorite? The Human Torturer!
Jack: Man, that's a lot of nice Jack Davis work that Michael Sporn posted. I really love those western covers, too.
Click to continue reading Weekend Reading: The Damned, Apes, Simpsons and Tex Avery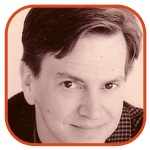 Posted by Tom Mason Categories: Editorials, Movies, Television, DC Comics, Image Comics, Marvel Comics
ASIFA-Hollywood announced their nominations for the 38th Annual Annie Awards this past week.
The essential animation blog, Cartoon Brew, has a complete list of the nominations.
If you like controversy, be sure to read the comments, too!
A couple of people with comic book connections popped up on the list of nominees.
Stephen DeStefano, artist on Lucky In Love from Fantagraphics, is up for Character Design in a Television Production for his work on the Cartoon Network series Sym-Bionic Titan.

Phil Hester and Andy Kuhn's Image Comic Firebreather, the Cartoon Network original movie that aired at the end of November, got itself two nominations. In the category Production Design in a Television Production, Barry Jackson is one of the nominees. In the category Directing in a Television Production, director Peter Chung was nominated as well.
Click to continue reading Annie Awards: 2010 Nominations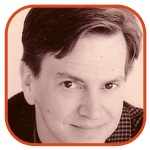 Posted by Tom Mason Categories: Conventions, Editorials, Movies
Comic Con International is literally just around the corner and no one's got time for long-winded intros. Let's get right to it:
Scott Pilgrim: Adam Sternbergh writes about Michael Cera, Scott Pilgrim Vs. The World and ties it all in to his fancrush on Alpha Flight. Yes, you read that right. It all takes place in The Walrus, the Canadian magazine of, oh yeah, you read that right, too. Canada has a magazine.
Captain Action: He's not a "doll," he's an "action figure," and he's back in action courtesy of Beau Smith and Eduardo Baretto in the upcoming Captain Action Winter Special from Moonstone. Beau talks about the issue with First Comics News.
Dick Tracy: The plainclothes detective's self-titled comic strip may soon go the way of Little Orphan Annie, but at least there's a website devoted to his work. And it's packed with goodies for Tracy fans to enjoy, including some never-before-published material by Max Allan Collins and Joe Staton. Click fast because the site is referred to as a "limited time tribute website."
Click to continue reading Weekend Reading: Scott Pilgrim, Captain Action, Dick Tracy and Mel Gibson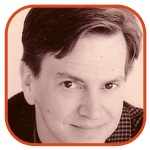 Posted by Tom Mason Categories: Editorials, Reviews
The hits just keep on coming as the comics industry starts looking like someone's old four-color punching bag. On the heels of the cutbacks at Viz Media, now comes word that DC has shuttered their CMX imprint. And now you're wondering, is this all just manga-specific or is it an early warning system for a greater industry-wide problem that we don't want to talk about because…hey! Look! The new comics are here!
But that's a question for people smarter than me to think about. I'm busy looking forward to July 22, where I'll be at the Marriott bar in San Diego navel-gazing into my second Pale Ale. Now let's read some fun stuff…
Brian Wood's DMZ, Matt Bird makes the case that Hollywood should seriously consider adapting it. "We get angry when the occupied become insurgents, but we also can't help but wonder: 'What would I do if the war came to my town?' That big, fat question needs to be vented on screen."
Click to continue reading Weekend Reading: Brian Wood, Joss Whedon, Groucho and Bob Fingerman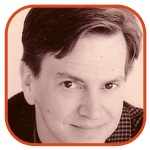 Posted by Tom Mason Categories: Editorials
Lots of cool to click on lately, from horror and comic book author Christopher Golden to comic book and television writer Gerry Conway, with a dash of The Simpsons and a blast from the Direct Market past with the ghost of Steve Milo. Check 'em out:
Christopher Golden: When I first read Golden's Of Saints And Shadows, I was struck by two things: (1) he's really good and (2) this book reads like a horror version of X-Men. Novelist Ed Gorman plays Q&A with Golden over at his website.
Gerry Conway: One of my absolute favorite comic book writers (and now a TV writer in the Dick Wolf empire), Mr. Conway is excited about the new Predator reboot, Predators. He tweets: "Not that it matters: Predators seems to have a similar plot device to a movie Roy Thomas & I pitched years ago. Great minds, etc." He expands on that in subsequent tweets, "I'm not claiming idea theft, 'cause Roberto Rodriquez would've been 14-years-old when Roy & I made our pitch, and somehow I doubt…" Since he curtailed his blogging, his tweets make for fun reading.
Click to continue reading Weekend Reading: Starlog, Christopher Golden, Gerry Conway, Tarzan and Steve Milo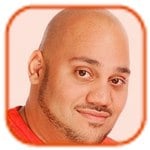 Posted by Andru Edwards Categories: Home Entertainment, Movies, Toys, Video Games, Family, Women, Teens, Under $50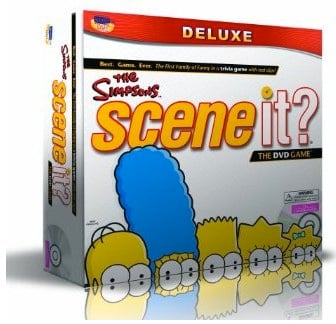 It's no secret that Scene It? is one of the most popular game series around, and this holiday we are recommending Scene It? The Simpsons Deluxe Edition. It's been getting rave reviews as one of the best Scene It? titles to be released, and hey, it's The Simpsons. The show has been around for 20 years, which means parents can play this with kids and have a good time. The game features material from the show's first 19 seasons on the air, has hundreds of questions, and has four collectable tokens. You can pick up Scene It? The Simpsons Deluxe Edition for $29.99. Best. Scene It. Ever.
Honorable Mentions:
Scene It? Twilight Edition: Yeah, we know a lot of the ladies out there are on a vampire kick thanks to Twilight. Guys, you may want to consider this one.
Scene It? Bright Lights! Big Screen!: Would you rather play scene it on the Xbox 360 rather than using a DVD player? This is the one you'll want.
© Gear Live Inc. – User-posted content, unless source is quoted, is licensed under a Creative Commons Public Domain License. Gear Live graphics, logos, designs, page headers, button icons, videos, articles, blogs, forums, scripts and other service names are the trademarks of Gear Live Inc.