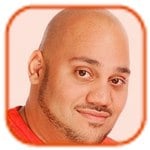 Posted by Andru Edwards Categories: Transportation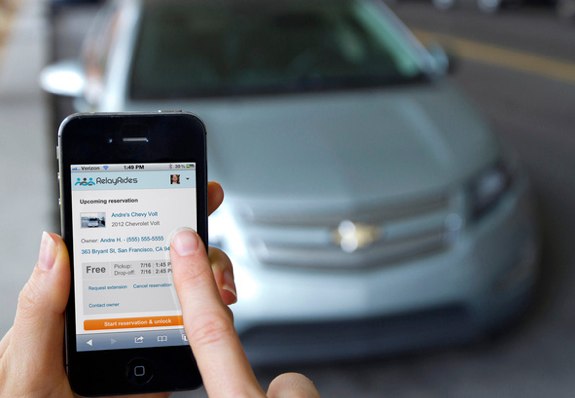 We reported on the RelayRides OnStar partnership back at CES, with RelayRides using the OnStar API to broaden its network of available vehicles. RelayRides allows its members to rent cars on a short-term basis directly from the car owners. It's a peer-to-peer car-sharing network. The partnership with OnStar will allow owners of cars equipped with the OnStar service to add their vehicles to RelayRides, giving them the opportunity to rent out their vehicles for cash. Locking, unlocking, and starting the vehicle can all be performed using the RelayRides smartphone app, and OnStar has made it easy for owners to add their vehicles to the service.
It may seem a bit unorthodox to make your personal vehicle available for rental to strangers, but RelayRides does have protections in place as they look to compete with the likes of Zipcar. What do you think? Would you use a service like this?
Read More

| GM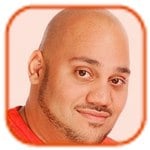 Posted by Andru Edwards Categories: Design, Internet, Music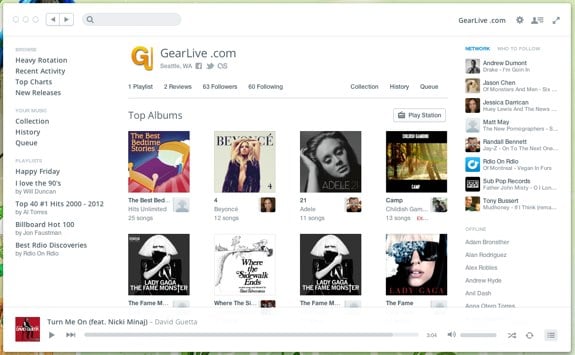 We gave you an early look at the New Rdio redesign back in March during SXSW 2012, and then it was released to the masses just last month. Well, we've gotta hand it to the Rdio team, as they continue to improve the design for the enjoyment of the users. Today, Rdio has refined its design again, bringing more white space and a flatter profile to the forefront. The company says that this makes it lighter, brighter, and easier on the eye. What else? Speed improvements. We've been playing with it for a bit over on the Gear Live Rdio channel, and we invite you to do the same. It's good stuff.
Read More

| Rdio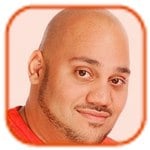 Posted by Andru Edwards Categories: Features, Internet, Music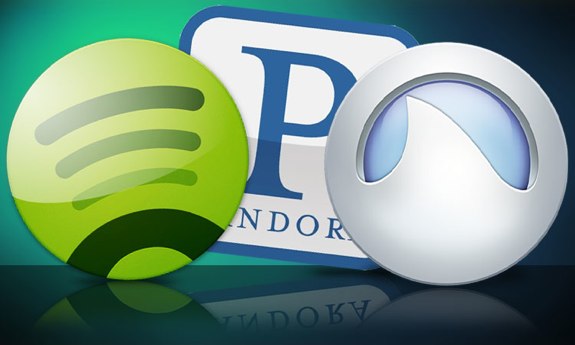 We sat in on a panel where Pandora's Jackson Gates, Daren Tsui of mSpot, and Kevin Wortis were interviewed by Gartner's Mike McGuire about the future of cloud music services at SXSW. It was an interesting discussion, focusing on what the benefit of the cloud brings to music, and the problems associated with expecting users to pay for something that they've been used to getting for free for at least a generation. It's an interesting time, and obviously the models differ substantially for companies like Pandora and Spotify, for example. Click on through for the highlights of the discussion!
Click to continue reading Are cloud music services like Rdio and Spotify the same song and dance?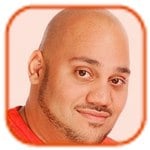 Posted by Andru Edwards Categories: Apple, Features, Music, Podcasts, Software, Videocasts, Videos, Wireless / WiFi
In this episode we give you a look at MyStream, an iOS (and soon, Android) app that lets you share your music with multiple devices, eliminating the need to share headphones. Sharing of content happens over Bluetooth, streaming to up to 5 devices, or Wi-Fi, which will stream to up to 30 separate devices.
Big thank you to GoToMeeting for sponsoring Bleeding Edge TV. GoToMeeting provides rich, super-simple collaborative virtual meetings - be sure to check them out!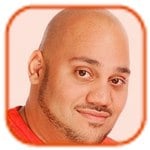 Posted by Andru Edwards Categories: Features, Internet, Music, Product Reviews, Software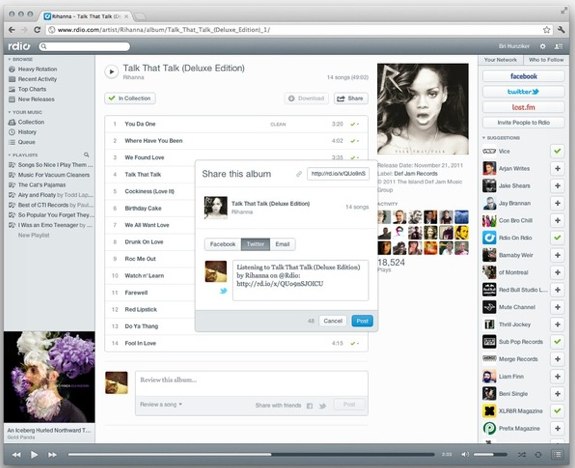 Last week at a press event in Austin at SXSW, Rdio gave us a look at its brand new, completely overhauled music experience. We got a look at the new Rdio, and we walked away impressed by the beauty of what the streaming music company is attempting to pull off. There are a lot of changes, and we think that most people will think they're all good.
New Rdio isn't just a visual makeover though. Wilson Miner, head of design for Rdio said, "We want back to ground zero and rethought the whole user experience from the groud up to put the focus 100% on music and people." That people part is a big deal, because social integration is a big part of the new Rdio. When you log in, you've got a constant bar on the right-hand side that shows your online contacts and what they're listening to. There's also another tab that gives recommendations of who to follow (oh, and you should definitely follow the Gear Live Rdio profile!) Wanna share a track or album with a contact? The old way still works, but now you can just drag and drop content onto contacts as well. Very fluid.
Click to continue reading Hands-on with New Rdio redesign: More social, much faster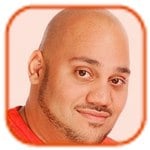 Posted by Andru Edwards Categories: Apple, Features, Music, Software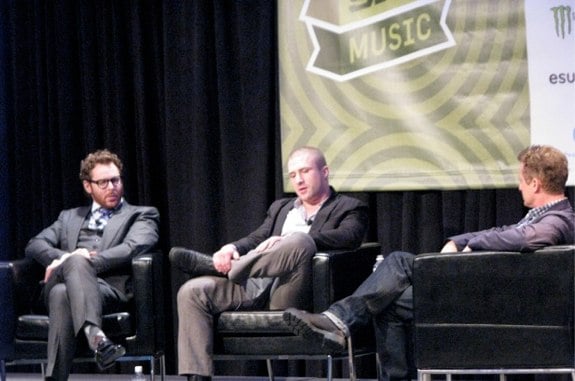 The revolutionary promise of digital music became reality with the rise of Napster. The file sharing network pioneered a functional and comprehensive catalog of music with its enthusiastic users. Developed by then-teenaged Shawn Fanning in 1998, Napster became a worldwide phenomenon in less than a year. Co-founder Sean Parker helped develop Napster into a company. Mass acceptance came quickly, but legal challenges ultimately doomed the original service. Despite the controversy and lawsuits, Napster changed the music business and paved the way for iTunes, Rhapsody, Spotify, and other music services. The divide between the cultural establishment and technology innovators was defined by the disputes raised by Napster. After more than a decade of declining sales of recorded music and imperfect attempts to present a licensed alternative, the influence of Napster continues to be felt.
At SXSW, I listened in on a discussion with Sean Parker and Shawn Fanning where they discussed these issues in an effort to promote their film Downloaded. The panel opened with a montage of clips from the VH1 rockDocs Downloaded film. The trailer touched on the start of Napster, the revelation of how easy it was to get music based on a search term, how quick the results were in the age of dial-up, and the growth of Napster as a company. There are a couple of gems there as well, such as when Fanning said back in 1999 that he believed the future was instant music access from multiple devices, including stereos and smartphones (well, he said "cell phones," but still.) this is a movie about kids revolutionizing an industry they knew nothing about.
Click to continue reading Napster founders Sean Parker and Shawn Fanning talk digital music at SXSW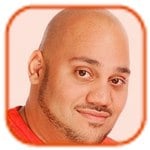 Posted by Andru Edwards Categories: Editorial, Features, Internet, Music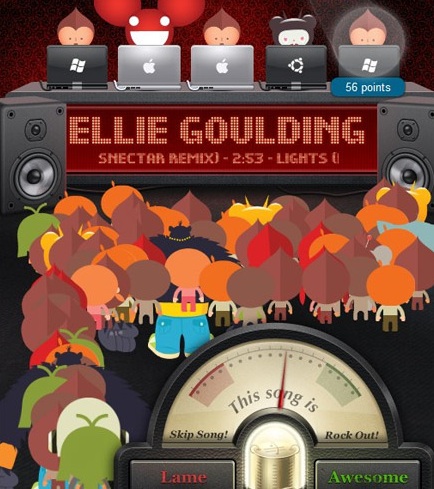 Right now I'm at SXSW, sitting in on the Turntable.fm DJ Battle that's taking place over the next two hours. There are a few DJs on stage playing their best tracks in an attempt to rock the crowd, and as things are unfolding, I can see some real potential for Turntable.fm to bring something to the table that the Spotifys, Rdios, and Rhapsodys of the world just aren't able to deliver at the moment, especially now that Turntable has secured licensing rights from all four of the major record labels here in the U.S.
Click to continue reading Why Turntable.fm matters, and how it enhances music discovery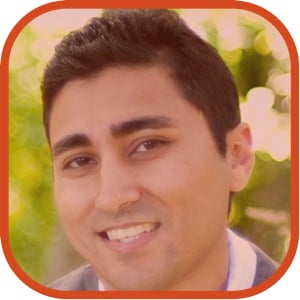 Posted by Reza Malayeri Categories: Entertainment, New Apps, Free Apps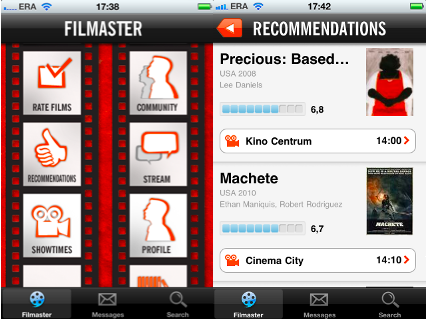 Filmaster is a brand new application that was released at SXSW this year. The app is developed by a Polish development team, and their aim is to position Filmaster as the "Foursquare of film". Filmaster is a free application in the app store, and it offers lots of features for movie goers around the globe. The main idea of the app is to recommend films based on users likes and preferences, and allow them to interact with their friends and fellow movie goers. Some of the Filmaster features listed on the App Store include:
Personalized movie recommendations in your area
Check into screenings, and see who's sitting next to you
Find film buffs with similar tastes where you live
Manage your personal film collection, and your wish list
There are many more features of Filmaster on the app store for you to explore, so head on over and check out this awesome new app. Filmaster promises to bring Foursquare integration, TV showtimes, and live-walls for events really soon. What do you think of apps like Filmaster and GetGlue? Do you check into TV shows with IntoNow? Let us know what you think in the comments below.
Read More

| Filmaster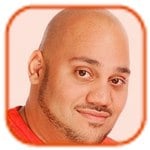 Posted by Andru Edwards Categories: Google, GPS
When Google talks, people listen. That is why 3,000 people crowded into a ballroom on the first day of SXSW to hear Marissa Mayer, Google's vice president of consumer services, give her keynote. Her talk focused mostly on Google Maps for Mobile, and didn't do much more than outline the new features on the service. Even so, it should give serious pause to all of the companies currently offering location-based services, from Yelp to Foursquare. And it should give dedicated GPS vendors nightmares.
Google Mobile for Maps recently hit more than 150 million users, adding more than 50 million users since last summer. "Forty percent of all Maps usage is mobile," Mayer said. In fact, there have been days this year where mobile usage was actually greater than the desktop usage for the application.
Google Maps has always had driving directions, but by adding Street View and turn-by-turn navigation, it is fast becoming the go-to source for directions. "People drive more than 35 million miles a day while being assisted by Google Maps Navigation," Mayer said.
And those directions are becoming much more dynamic. The Route Around feature, for example, presents users with three routes to a destination and then overlays current traffic patterns. Users can select the route with the least traffic; Google said recently that Android users have the option to be automatically routed around traffic jams. This kind of real-time traffic advice is something for which GPS vendors like Garmin and Magellan traditionally charge users a monthly fee—Google offers it for free.
According to Mayer, the Route Around feature saves users two years of drive time every day, or about 12 million miles per year.
Click to continue reading Marissa Mayer talks up Google's location dominance at SXSW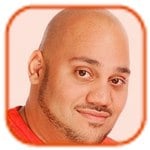 Posted by Andru Edwards Categories: Internet, Misc. Tech
AUSTIN - Just as SXSW attendees were landing in Austin and heading to their first conference sessions, news and images of the terrible tsunami that hit Japan were hitting the Web. Organizers acted quickly to create a site (sxsw4japan.org) that not only accepts contributions, but also enables attendees to do what they do best, share the news and create their own support networks.
The goals of sxsw4japan.org are simple:
DONATE: Make a donation or text your donation to 90999
SHARE: On the Web, on Twitter, mention it in your SXSW talks with #sxswcares and #sxsw4japan
CREATE A FUNDRAISING PAGE: Start a page so your friends/family can donate to disaster relief.
The original goal of $10,000 has been doubled to $20,000. So far the site has raised more than $15,000 with two days remaining.
SXSW organizers are also encouraging attendees to like the Facebook page of DogBlessyou.org. The site, which is affiliated with the Annenberg Foundation, is donating $1 for every person who "likes" they page over the next few days.
Click to continue reading SXSW organizers rally to collect tsunami relief
© Gear Live Inc. – User-posted content, unless source is quoted, is licensed under a Creative Commons Public Domain License. Gear Live graphics, logos, designs, page headers, button icons, videos, articles, blogs, forums, scripts and other service names are the trademarks of Gear Live Inc.