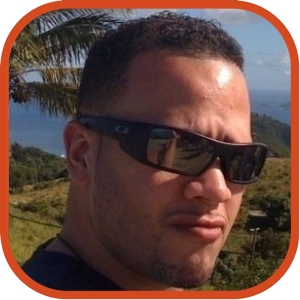 Posted by Jason Diaz Categories: Cell Phones, Handhelds, Microsoft, Software, Video Games, Videos,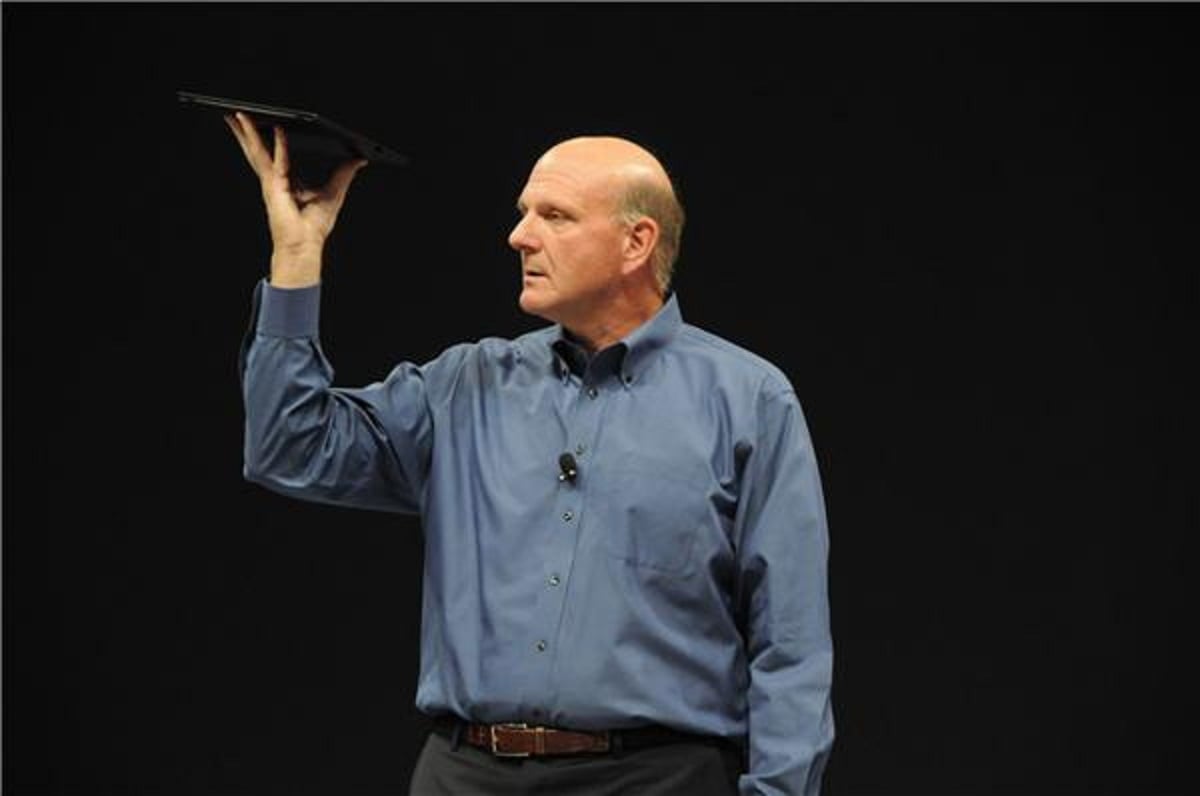 Microsoft is not shy about patting itself on the back. Here's the 2012 highlight reel that it put together, showcasing company milestones like Halo 4, Kinect, and their re-imagining Surface tablet.
There's no question that it's been a momentous year at Microsoft. The company introduced the world to Windows 8 and Windows Phone 8, announced its family of Surface PCs, showcased a new version of Microsoft Office and released "Halo 4," keeping up a steady rhythm of advancements across its most popular products for individuals and businesses throughout the year. - Microsoft
Click to continue reading Microsoft releases 2012 highlight reel video
Read More

| Microsoft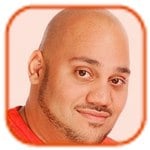 Posted by Andru Edwards Categories: CES, CES 2012, Microsoft,
Microsoft announced today that Steve Ballmer's keynote at the 2012 Consumer Electronics Show (CES) will be the software giant's last.
"We'll continue to participate in CES as a great place to connect with partners and customers across the PC, phone and entertainment industries, but we won't have a keynote or booth after this year because our product news milestones generally don't align with the show's January timing," Microsoft said in a statement.
Ballmer is scheduled to take the stage at CES in Las Vegas on Jan. 9 at 6:30pm. It will be the Microsoft CEO's third keynote appearance; he took over in 2009 after Bill Gates retired in 2008 to focus on philanthropic efforts.
In recent years, however, the Microsoft CES keynotes have not included anything particularly spectacular or unexpected.
Click to continue reading CES 2012 keynote will be the last one by Microsoft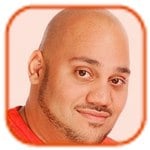 Posted by Andru Edwards Categories: Cell Phones, Corporate News, Microsoft,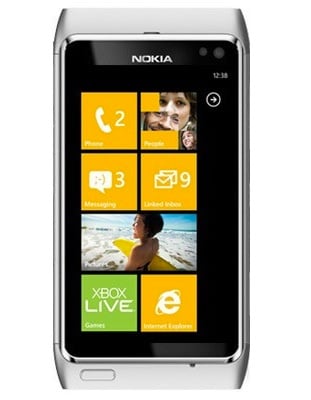 Nokia's Windows Phones will start coming out at a relatively rapid clip after the first one appears later this year, Nokia's executive vice president of smart devices, Jo Harlow said today.
"We should be launching new devices in a rhythm that might be every couple of months, every three months, something like that," she said.
The first Windows Phones came out in October, and we haven't seen many devices since then. According to recent sales figures from Gartner, the phones haven't sold very well, although our Reader's Choice survey shows that the relatively few people who own Windows Phone devices love them.
The slow pace of Windows Phone hardware may be due to Windows Phone 7 being a "secondary platform" for manufacturers like HTC and Samsung, Harlow said. But as Windows will be Nokia's primary platform, Nokia will focus more heavily on Windows Phones, she said.
"We're going to keep coming with new devices in order to have something to talk about," she said.
Click to continue reading Nokia planning to release Windows Phone 7 devices on a frequent basis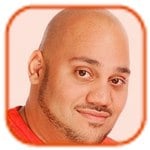 Posted by Andru Edwards Categories: Cell Phones, Editorial, Features, Microsoft,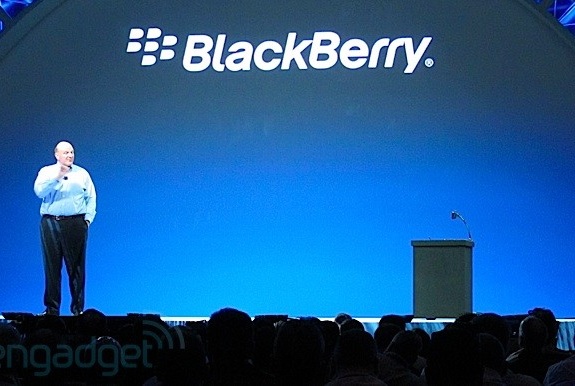 At this week's BlackBerry World trade show, everyone expected the top headliner to be the company's just-released PlayBook tablet and its new software offerings. As it turned out, the gadget ended up taking second spot to a surprise guest: Microsoft boss Steve Ballmer.
Ballmer came out during RIM co-CEO Mike Lazaridis' keynote yesterday morning to announce a partnership that would bring Microsoft's Bing search engine to BlackBerries. Search is a big deal in mobile devices, so it's fitting that a heavy hitter from Microsoft came to give its blessing, but many took the appearance of the CEO as a clear sign of bigger things to come.
Does RIM know what it's in for, though? There's considerable doubt over whether the company's strategy and platforms can be successful over the next couple of years. If they're not, Microsoft could end up owning RIM.
"Will Microsoft buy RIM? That is a possibility and a fast track for Microsoft to gain a foothold in the mobile hardware business," says Harry Wang, director of mobile research at Parks Associates. "RIM's market capitalization is only $25 billion and Microsoft has $48 billion in cash. If RIM's value drops to $15 billion, it will become an attractive target for Microsoft. Maybe Steve Ballmer was planting that seed during his keynote appearance at Blackberry World."
Click to continue reading Microsoft should buy RIM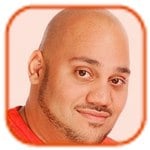 Posted by Andru Edwards Categories: Editorial, Features, Microsoft, Portable Audio / Video,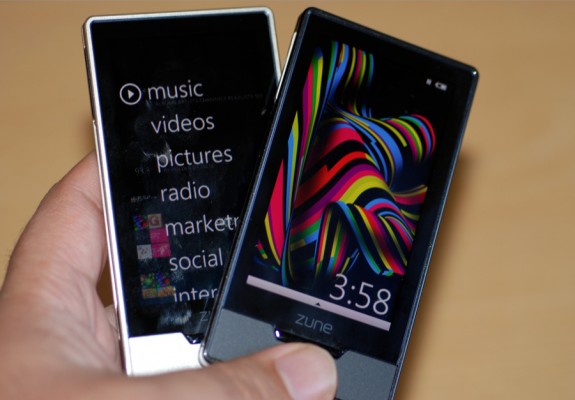 Dear Microsoft: Manage your message or someone will do it for you. Case in point: the recent, none-too-surprising news that the lovely Zune HD will meet a timely death. Within minutes of the news breaking, stories and tweets flooded the Internet declaring, "The Zune is Dead." This was followed by people asking if everything "Zune" was gone or just the hardware. I assured people that the obvious answer was the hardware only, but is it that obvious? And why wasn't Microsoft out in front of this information?
Yes, the fact that Microsoft is giving up on music player hardware is bad news for Microsoft and good news for Apple, but it's up to Microsoft to stand up and explain its decision and strategy. In the absence of clear information from Microsoft, everyone else can and will shape the message. So now, even though most within the industry are quite sure that the Zune software and service, which lives on in phones and PCs, is in no danger, average consumers are no longer certain. They could at this very minute be making plans to switch to Apple, iPods and iTunes.
If I were Microsoft CEO Steve Ballmer, I would have stepped forward and explained the shift away from music-only hardware (leaving aside the fact that most music players do a whole lot more). Then, while wiping away one single tear, I would have quickly shifted gears to a clear strategy, which isn't even new: "For mobile devices, we're focusing our attention on Windows Phone, which already has Zune and Xbox Live functionality." Then I'd add, "This, friends, is not a loss. Lessons we learned from Zune hardware's five-year life have given us invaluable insight and made it possible for use to deliver the Windows Phone platform and some truly stellar partner-driven hardware to wrap around it."
Click to continue reading Zune Death: Why no word from Microsoft?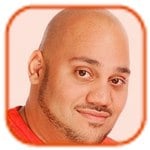 Posted by Andru Edwards Categories: Cell Phones, Corporate News, Handhelds, Microsoft, Videos,
Yesterday Microsoft held a joint press conference with AT&T to launch Windows Phone 7. We're sure you've probably read all about the news, but that's never as good as taking in the information first-hand, is it? Well, now you can watch the press conference in its entirety, and we've embedded it above. It's an hour long, so you may wanna grab a snack, but it's definitely full of good info about what Microsoft plans on doing to try and win back their place in the mobile wars.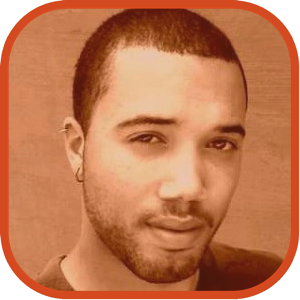 Posted by John Kilhefner Categories: Apple, Corporate News, Handhelds, Microsoft,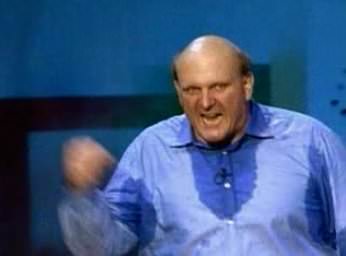 Microsoft is frustrated by the success of Apple's iPad. Well, who wouldn't be if you were once the greatest thing to ever happen to computer technology? Microsoft CEO Steve Ballmer let the world know that he is quite jealous of the iPad's success in the market, quoted as saying that the iPad sold "certainly more [units] than I'd like them to have sold."
This open admission of envy doesn't come without a back up plan however, as Ballmer unseals his lips just enough to mention a future Microsoft tablet in the works. The only other tidbit of info he let slip was that "the operating system is called Windows." That's a no brainer.
Whether or not Microsoft's Windows 7 tablet will be able to capitalize on the iPad's success and beat it at it's own game is unclear at this point, but Ballmer has high hopes. "It is job one urgency. No one is sleeping at the switch," states Ballmer in reference to the Microsoft tablet. Expect this Windows 7 based tablet to hit the market in time for the holiday sales rush.
Read More

| Cnet via The Next Web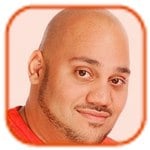 Posted by Andru Edwards Categories: CES, CES 2009, Corporate News, Microsoft, Software,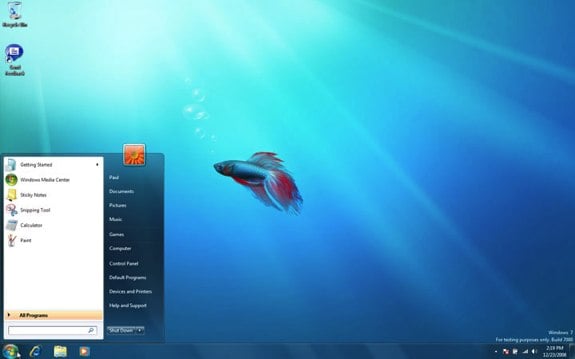 During the kickoff Microsoft keynote that marks the start CES, Steve Ballmer announced that Windows 7 beta is available starting today for TechNet and MSDN subscribers. Nothing too exciting there for the average Joe, we know, which is why we were excited when he also mentioned that the beta would also be publicly available beginning this Friday, January 9th. You'll be able to grab either the 32-bit version, or the 64-bit version of the Windows 7 beta software if you are one of the first 2.5 million people to hit the download button. You just need to head to the Windows 7 product page to do so. Just be aware that the beta software will expire on August 1, 2009.
As part of the release, Microsoft was also happy to note that Windows Live Essentials, "a free suite of communications and sharing applications that make it easy for people to communicate, share and keep their online lives in sync and in one place with one login," is now also available on a worldwide scale.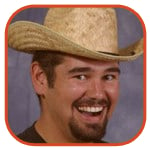 Posted by Patrick Phelps Categories: Corporate News, Microsoft, PC / Laptop, Videos,
It was 25 years ago today that Bill Gates unveiled Microsoft Windows; of course, it wouldn't be released in stores for nearly two more years, but it was undeniably the start of a revolution.
There are those who love to hate the software giant, but the Seattle-area economy has nothing to offer but gratitude – in King County, which includes Seattle and Microsoft hometown, Redmond, there are some 70,000 households with a net-worth of at least $1 million. My dentist once told me that his two brothers, who went to Microsoft while he went to dental school, both retired at the age of 36; he is well past 36 and definitely not retired. Some people have all the luck…
In honor of Windows' anniversary, we've posted a video (up top) of current Microsoft CEO Steve Ballmer doing his best cheesy car salesman impersonation in this ridiculous Windows commercial from the 80's; proving that dignity is not always a prerequisite for success.
© Gear Live Inc. – User-posted content, unless source is quoted, is licensed under a Creative Commons Public Domain License. Gear Live graphics, logos, designs, page headers, button icons, videos, articles, blogs, forums, scripts and other service names are the trademarks of Gear Live Inc.