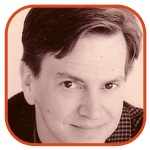 Posted by Tom Mason Categories: Editorials, Movies, Reviews, Dark Horse Comics
The internets are abuzz with all sorts of great stuff this week. Let's take a look.
Gerry Conway is one of my favorite writers. I love his Marvel work on Spider-Man and countless others, his Atari Force for DC is an unsung gem, and, more importantly, I think his work as a writer-producer on Law & Order: Criminal Intent gave that show its best episodes. This project with him looks very interesting.
Great news. An old DC book that slipped under the radar is getting collected by Dark Horse. It's Dan Jolley's (and Leonard Kirk's and Robin Riggs') Bloodhound. Here's a solid interview with Dan at Robot 6.
Mickey Mouse tries to kill himself, in 1930.
A Star Wars novel as caper with Han, Chewy and Lando? Here's a very favorable review from Randy Johnson of Star Wars: Scoundrels by Timothy Zahn.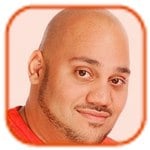 Posted by Andru Edwards Categories: Features, Household, Movies, Techies, Under $100, Under $25, Under $250, Under $50, Under $500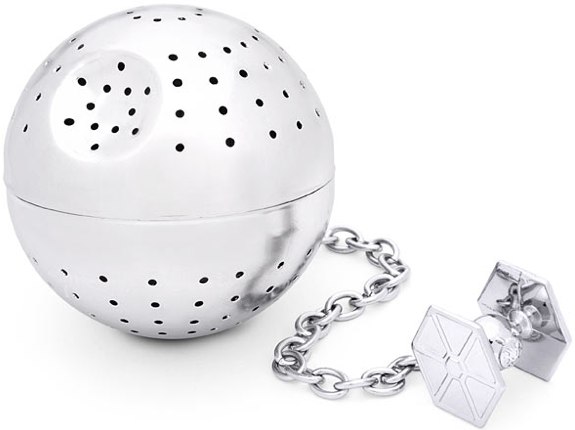 Techies seem to love tea, and this Death Star tea infuser bring both of those worlds together in a delicious way, so we're featuring it in our 2012 Holiday Gift Guide. Made of stainless steel, this tea infuser is molded to resemble Darth Vader's Death Star. Just put some loose leaf tea in there and steep it in your favorite mug. It's dishwasher-safe and available from ThinkGeek for $19.99.
Read More

| Death Star Tea Infuser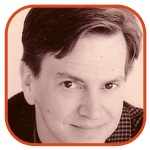 Posted by Tom Mason Categories: Editorials, DC Comics, Marvel Comics
Big weekend: there's a new James Bond out in theaters and no matter if it's good or bad, the arguments over how it stacks up against all the other Bonds has already begun.
So in honor of the new Bond movie, Skyfall, Life shows off pix of the very first Bond girl you don't remember: Linda Christian, from 1954's Casino Royale with Barry Nelson.
One of the artists who worked on Wreck-It Ralph, Joe Pitt, has put some of his fantastic conceptual art up on his Tumblr.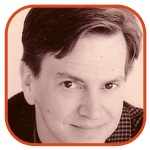 Posted by Tom Mason Categories: Editorials, Movies, Reviews
Whoa.
To everyone in the Eastern US affected by Frankenstorm Sandy, my heart goes out to you. Stay safe and I hope normalcy returns as soon as possible. (And don't forget to vote!)
Show business knew how to take away the game ball from Sandy coverage with the announcement that George Lucas was selling Lucasfilm to Disney for $4 billion (with a 'b'). That's just mind-boggling.
And with that news came the news that new Star Wars films will be forthcoming with Lucas not involved in their production. Then, as if that wasn't enough, Lucas announced his charitable intentions with the $4 billion. What a week. Marvel and DC will have to stage a double-secret-reboot just to get a little press.
Let's see what else is going on: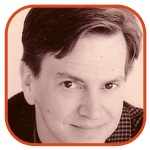 Posted by Tom Mason Categories: Editorials, Movies, Marvel Comics
"In fact, if Disney had any brains at all, it would give the administration of the Star Wars property over to its Marvel Studios and say 'That thing? That thing you did with The Avengers? Yes, that. Here. Now.'"
- Award-winning science fiction writer John Scalzi (Redshirts, Old Man's War) weighing in on Disney's acquisition of Lucasfilm
Be sure to check out our other notable quotes!
[Artwork: Star Wars]
Read More

| John Scalzi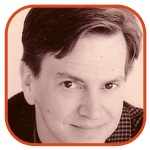 Posted by Tom Mason Categories: Editorials, Movies
Star Wars/Disney jokes were old the second the deal for Disney to acquire Lucasfilm was announced, but that won't stop anyone, especially me.
A meme went around on Facebook earlier this week started by screenwriter William Martell. What are the best/worst Disney/Star Wars movies?
I joined in, thinking what a great idea, and then so I didn't monopolize the thread, I started keeping my thoughts to myself to share them here because I can.
Here are my Top 10 Disney/Star Wars mash-ups. But be careful!
As Admiral Ackbar will say, "It's a Parent Trap!"
10. The Scarecrow of Romney Maul
9. The Computer Wore Light Sabres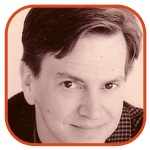 Posted by Tom Mason Categories: Conventions, Editorials, Movies
Hey, Art People, listen up! If you're going to attend the 2012 Comic Con International in San Diego next month, you might consider contacting Lucasfilm.
Their Industrial Light & Magic (ILM) division is going recruiting for a Concept Artist, and what does that mean exactly?
"The Concept Artist creates concept art for visual effects in feature films and television to include: characters, vehicles, environments, matte paintings, shot elements, and/or storyboards."
The job will be located at the Letterman Digital Arts Center in San Francisco. The position comes with benefits, which usually means health and other little wellness perks.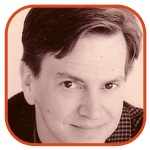 Posted by Tom Mason Categories: Editorials, Reviews, Television, DC Comics, Marvel Comics
It's the weekend time again and since we're between the end of football season and baseball season, at least in the U.S., it must be comic book season. Let's take a look.
Author Joe Konrath is a very smart man on the subjects of book publishing, Amazon, and the future of the written word business. He makes a great case in a post called Amazon Will Destroy You.
Tom McLean at Bags And Boards looks at both sides of the Before Watchmen argument and comes up with some smart thoughts worthy of attention.
J. M. DeMatteis runs a very nice appreciation of his sometime collaborator Mike Ploog.
Cartoonist Lew Stringer uncovers an old Dave Gibbons strip you might not be familiar with.
This is an old link, but it's a nice profile of gag cartoonist Bob Vojtko.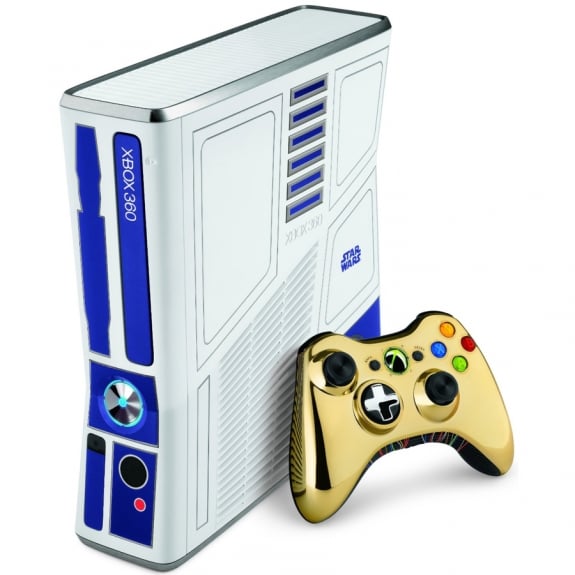 Kinect and Star Wars, a perfect match some might say. George Lucas has teamed up with Microsoft to bring us the wonderful and whimsical Star Wars Xbox 360 Kinect bundle. The bundle includes a custom painted R2D2 themed Xbox 360 with matching Kinect sensor. The Xbox itself also has custom R2D2 sound effects when turning the console on or off or, as well as when ejecting a disc.
That's not all; the bundle also includes a copy of the game Kinect Star Wars and a C3PO-themed controller. On the front of the console it can also be noticed that the standard green LED lights that make up the iconic XBOX 360 face have been replaced with blue LEDs to match the whole R2D2 thing. Finally, the Xbox 360 comes equipped with a massive 360 GB hard drive, the newest and largest drive to date available for the console. All of these wonderful treasures are available for pre-order now, and will be available for purchase on June 1 of this year for $449.00.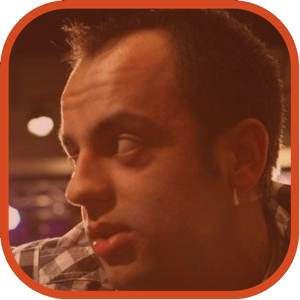 Posted by Andrey Malskiy Categories: Transportation, Videos
It's that time of the year where we can freely get down on junk food, trash talk, and look forward to the commercials just as much as the big game. We're talking about the Super Bowl (oh, and don't forget to enter our Big Game Giveaway!) Each year millions upon millions are dumped on commercials for mere marketing purposes.
Without a doubt, Volkswagen had one of the most successful commercials last year (see video after the jump to jog your memory) and is aiming to repeat its success again this year staying with the Star Wars theme. However, Volkswagen is not the only one fighting for airtime during the big game. Honda, Acura, and Cadillac have aired their Super Bowl commercials early this year and I want to focus your attention on the creativity of the ads.
Manufacturers know that millions will be watching the game on the 5th, and one would think that they would put effort into creating an entertaining commercial. Well one would think, but that's not always the case. Let's take a look at the Cadillac ATS spot, above.
Click to continue reading Acura, Cadillac, Honda, and Volkswagen Super Bowl commercial sneak peeks
© Gear Live Inc. – User-posted content, unless source is quoted, is licensed under a Creative Commons Public Domain License. Gear Live graphics, logos, designs, page headers, button icons, videos, articles, blogs, forums, scripts and other service names are the trademarks of Gear Live Inc.