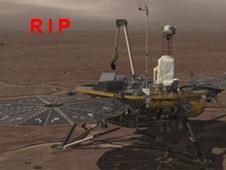 It would appear that the Phoenix has ceased to exist. NASA last heard from the Mars lander Nov. 2 and suspected that the decreasing sunshine was not sufficient for the solar arrays to charge. In all, the lander operated for about 5 months. The project's team are still monitoring the craft in hopes of communication but believes that this is it. However, the Phoenix lives on as the analysis of data is studied further. Doug McCuistion, director of the Mars Exploration Program in Washington said, "With the upcoming launch of the Mars Science Laboratory, the Mars Program never sleeps."
Read More

| NASA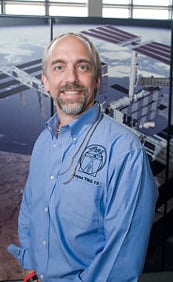 Richard Garriott landed in a Soyuz capsule in Kazastan Friday with 2 cosmonauts after a fun 10 day trip to the ISS. Garriott, who followed in his father Owen's footsteps, deemed the trip a success. "What a great ride that was," said Garriott "This is obviously a pinnacle experience."
The space tourist earned part of the $30 million ticket by testing a watch in microgravity (we wonder if it was a Timex) and conducting an experiment for a biotech company.
Read More

| CNN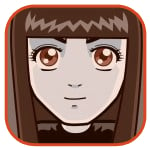 Posted by Sheila Franklin Categories: Internet, Science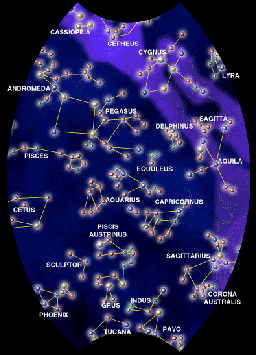 The 2008 Great World Wide Star Count begins today. Amateur and pro skywatchers can go outside, check out a constellation, compare it with one of UCAR's (University Corporation for Atmospheric Reasearch) charts, then report what you see online. Last year the event drew over 6,600 observations on 7 continents, and the project is hoping to double that amount this year. Running until November 3, the count helps scientists map pollution while forcing all of us to be able to identify something besides Orion.
Read More

| UCAR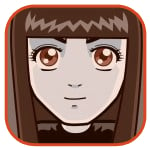 Posted by Sheila Franklin Categories: Science, Transportation, Video Games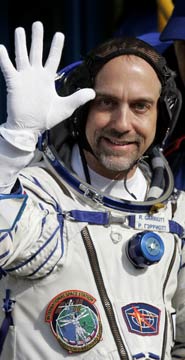 Gaming magnate Richard Garriott made a successful launch into space and becomes the first 2nd generation astronaut. His father, Owen, watched as his son, U.S. astronaut Michael Fincke and Russian cosmonaut Yury Lonchakov boarded the Russian Soyuz TMA-13 spacecraft and took off. Garriott paid $35 million for the privilege of 10 days of galactic fun aboard the Space Station. His projects include blowing bubbles in space to show its effects when done in zero-gravity. Another is to photograph Earth and compare his pictures with those his father took from Skylab in 1973.
Read More

| Times Online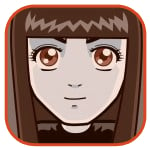 Posted by Sheila Franklin Categories: PC / Laptop, Science, Software, USB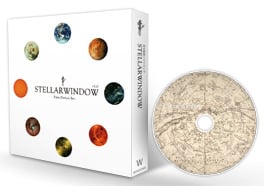 Stargazers will soon have a new device to help them out. StellarWindow works with a USB dongle and has built-in tilt 3-axis accelerator sensor and electric compass. After installation, the dongle finds your location and will point out what you can see. The software has voice recognition if you are looking for a particular planet, constellation, or other astral body. Built by Japanese students who formed Fairy Devices, they are hoping to release StellarWindow this year for ¥26,250 (~$244.00.)
Read More

| Fairy Devices (translated)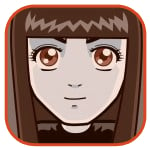 Posted by Sheila Franklin Categories: Corporate News, Science, Transportation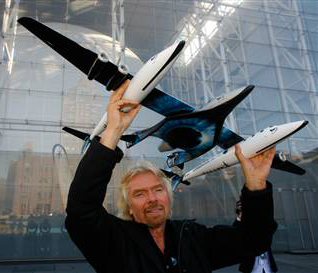 Richard Branson has partially moved on from inner space travel to the final frontier. The founder of Virgin Airlines and Galactic calls 2008 the "Year of the Spaceship." His White Knight mothership and spacecrafts were unveiled in Mojave, Ca. The project took about 4 years to complete and will house rich tourists. Designed by Burt Rutan, the project already has involved more than 250 budding astronauts that paid $200,000.00 or gave deposits to be the first to blast off for only 5 minutes about 62 miles above the planet.
Read More

| MSNBC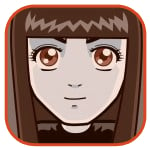 Posted by Sheila Franklin Categories: Misc. Tech, Science, Transportation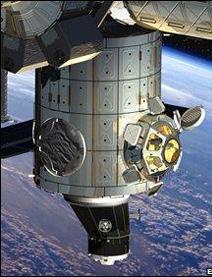 NASA has announced that the final flight of their shuttles will be May 31, 2010. It will be carrying spare parts for the ISS. One of the flights before that time will be taking up the 1.8 ton Cupola, a European-built structure that gives astronauts a 360º view of space. Going up December 10, 2009, the space agency believes that this will be an incredible outlet for pictures. Once the shuttle has been retired, European and Japanese ATVs and Russian Progress crafts will be doing all the flying. And there will always be the commercial vehicles for taking billionaires into the final frontier.
Read More

| BBC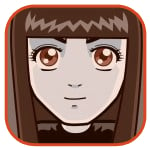 Posted by Sheila Franklin Categories: Design, Misc. Tech, Transportation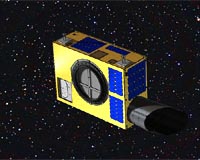 Canadian scientists have been hard at work building the planet's first space telescope that will detect both satellites and asteroids with continuous tracking. The NEOSSat (Near Earth Object Surveillance Satellite) cost $12 million to build, is only 15cm and weighs 65kg. It will be launched off other spacecraft and should improve surveillance of space objects as well as evil doers checking us out by satellite. Look for the the NEOSSat, which is funded by the Defence Research Development Canada (DRDC) and the Canadian Space Agency (CSA,) to take off in 2010.
Read More

| NEOSSat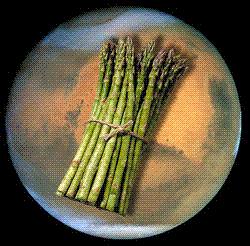 Now that the Phoenix Lander has found possible evidence of ice, scientists are even more optimistic now that they have taken soil samples that shows a high alkaline level. Sam Kounaves, lead investigator for the wet chemistry laboratory, claims "It is the type of soil you would probably have in your back yard, you know, alkaline. You might be able to grow asparagus in it really well ... it is very exciting."
The soil also showed traces of sodium, potassium, and magnesium, among other elements. We are not so sure it is all that exciting. How many people do you know that want to grow asparagus?
Read More

| Couriermail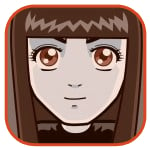 Posted by Sheila Franklin Categories: Editorial, Rumors, Science, Transportation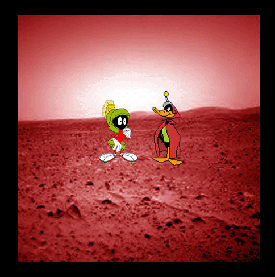 NASA believes that material found on Mars recently may really be ice. When images from the trench dubbed "Snow White 2" were received from the Phoenix Mars lander, scientists believed the white surface shown was either salt or ice clumps. Because many of them were gone the next day, the researchers ruled out the presence of salt, although the soil sample didn't yield evidence of water.
Because the Phoenix is undergoing adjustment to its software, it has been a bit lax in its duties. We suspect that when it gets going it will get right on it, unless those pesky Martians try to sabotage the project again before the 90 day time frame is complete.
Read More

| CNN

© Gear Live Inc. – User-posted content, unless source is quoted, is licensed under a Creative Commons Public Domain License. Gear Live graphics, logos, designs, page headers, button icons, videos, articles, blogs, forums, scripts and other service names are the trademarks of Gear Live Inc.