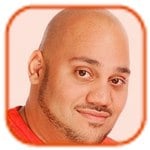 Posted by Andru Edwards Categories: HDTV, Home Entertainment, Hot Deals, Movies
Okay, we know that some of us put all our stock into HD DVD, going all out on movies and players, only to be burned by the eventual Blu-ray victory. However, that also means that HD DVD player owners can enjoy some steep discounts on media for the failed format. As an example, Amazon is currently selling 99 HD DVD titles for $7.99. Seriously, perfectly good movies like The Bourne Supremacy, Army of Darkness, and the like, all for $7.99. Meanwhile, those of us buying Blu-ray are doing so at $20 or more a pop! See? Doesn't that make you feel better about your HD DVD investment? We didn't think so.
Read More

| Amazon $8 HD DVD clearance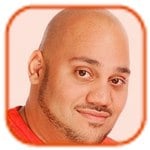 Posted by Andru Edwards Categories: Apple, Cell Phones, Google, Handhelds, Software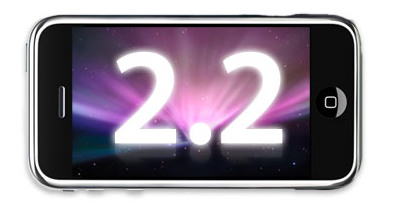 The rumor mill is buzzing today about the soon-to-be-released iPhone 2.2 firmware. iPhone Hellas is saying that we can expect iPhone 2.2 to be available for download on November 21, a mere 10 days away. We have no reason to doubt, since the 2.2 firmware has been in beta for a while now, and everything sounds like it working nicely. With iPhone OS 2.2 you can expect things like walking directions, Google Street View, public transportation information, the ability to share your location with others, over-the-air podcast updates and downloads, and your overall bug fixery.
This is certainly an update we are primed and ready to enjoy, so let's hope this rumor holds true, cool?
Read More

| iPhone Hellas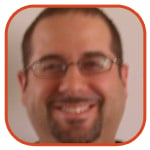 Posted by David Torres Categories: Movies, Marvel Comics
The Hollywood Reporter has announced that Marvel Studios have decided to go with Joe Johnston as the director for the Captain America film. Johnston was the director for films such as "The Rocketeer", "October Sky", and "Jurassic Park III". According to imdb.com he is in post-production for a remake of the "Wolf Man" staring Benicio Del Toro and Anthony Hopkins. "First Avenger: Captain America" is scheduled for a May 6, 2011 release.
Click to continue reading Captain America movie gets a director!
Read More

| Hollywoood Reporter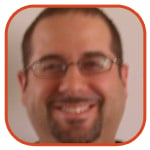 Posted by David Torres Categories: Editorials, DC Comics
In one of the latest issues of "Action Comics," Clark Kent is asked whether he would consider laser surgery so he can get rid of his glasses. This got me thinking. In order for Clark Kent to hide his secret identity as Superman, he wears a pair of glasses. Over the past decade more and more people have been getting laser eye surgery to eliminate the need for eyeglasses. If things continue to go on like this and technology continues to improve, will no one in the world have to wear glasses? If so, what does it mean for Clark Kent? Does DC Comics have to find another way for Clark Kent to hide his identity? The removing of the glasses and the ripping open of the dress shirt to reveal the "S" on his costume is an iconic image for Superman. Will this hurt the character if he no longer wears glasses? Sounds silly? Maybe. Something to think about kids… feel free to leave your comments!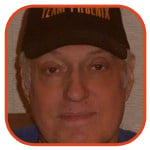 Posted by Joel Rosenberg Categories: Editorials, Movies, Television, DC Comics
So what is to become of "Smallville"?
As a comic shop owner, I am in weekly contact with DC. Everytime I ask them for some good gossip I never get any. Advance word of All-Star Batman 10 would have been real nice. So even though the season is not even half over, we certainly can speculate.
Click to continue reading The Future of Smallville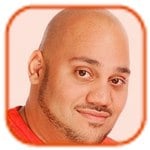 Posted by Andru Edwards Categories: Features, Galleries, Microsoft, Portable Audio, Portable Video, Video Games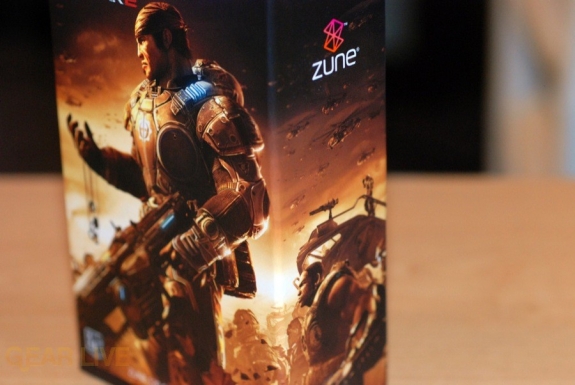 With Gears of War 2 getting ready to drop tomorrow, bringing Submergence Day to all fans of the franchise, Microsoft is also releasing a Gears of War 2 Limited Edition Zune. You might remember that they did something similar with the original Zune to coincide with the release of Halo 3. With the GOW2 Zune, Microsoft has pre-loaded a bunch of Gears content on the device itself. A bunch of images of art, the entire Gears of War soundtrack, along with quite a few pieces of video content related to both Gears of War and Gears of War 2.
We were able to get our hands on the Gears of War 2 Zune before its release, and have snapped a bunch of photos showing off the fantastic box art, the Zune device itself, and all the bonus content included on the device. Be sure and check it all out in our Gears of War 2 Zune unboxing gallery.
Read More

| Gears of War 2 Zune gallery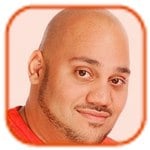 Posted by Andru Edwards Categories: Apple, Broadband, Cell Phones, Handhelds, PC / Laptop, Wireless / WiFi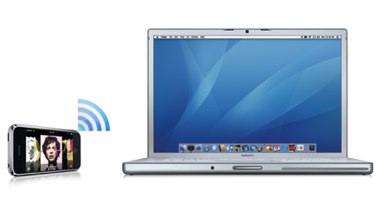 Now that's what we're talking about! AT&T Movility President Ralph De La Vega just dropped the official word that the iPhone will be gaining the ability to be wirelessly tethered to notebooks, giving you 3G internet access on your laptop wherever your iPhone has a 3G signal. Just about every other smartphone that is the caliber of the iPhone has this ability, so it's been a long time coming. No definite date given or anything, but at least now we know that iPhone tethering is on the horizon.
Read More

| Technologizer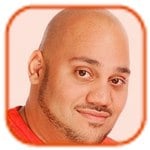 Posted by Andru Edwards Categories: Corporate News, Internet, Misc. Tech, Toys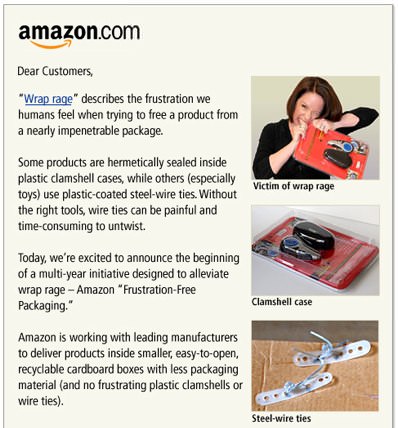 After years upon years of frustrated purchasers cutting themselves on clamshell plastic cases, a company has stood up and proclaimed "No more!". This morning, a letter from Amazon CEO Jeff Bezos appeared on the main page of the site, informing visitors that the company will now be working with leading manufacturers to deliver products "inside smaller, easy-to-open, recyclable cardboard boxes with less packaging material (and no frustrating plastic clamshells or wire ties)." They are calling it "Frustration-free Packaging." Really? Could a world really exist where you can simply buy a product, open a box, and easily remove said product from said box—without having to scour the immediate vicinity for a box cutter? We know, it sounds too good to be true. We applaud Amazon for standing up for both the environment, and our cut up fingers.
Read More

| Amazon Wrap Rage video comparison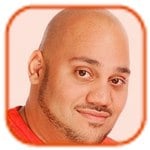 Posted by Andru Edwards Categories: Full Episodes, High Score, Design, Features, HDTV, Home Entertainment, Podcasts, Video Games, Videocasts, Videos
We know a lot of you Xbox 360 owners are counting down the days to November 19th, which is the day that everyone will be able to download the New Xbox Experience dashboard update. Until then, we figured we'd give you a nice, full walkthrough of the update and its interface. Our friends up in Redmond were able to send the update to one of our two Xbox 360 consoles, which in turn, allows us to bring you this exclusive first-look walkthrough.
We show you everything, from the boot-up video, the new HDTV display output options, Xbox avatars, Netflix, and a whole lot more. Our early thoughts? We love it. In fact, we love it so much, that we now hate our second Xbox 360, which still has the old, busted blade interface. We want NXE on that one as well.
One thing we mentioned in the video that we need to clarify, though. As it turns out, Netflix HD streaming should be available on other Netflix-enabled hardware devices on November 19th as well, as opposed to HD streaming being exclusive to the Xbox 360 at first.
Oh, and be sure to check our New Xbox Experience gallery if you wanna see some screenshots in addition to the video - and if you have any NXE questions about anything we didn't cover, or didn't delve into enough, let us know on the forum.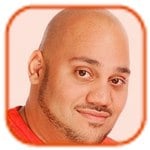 Posted by Andru Edwards Categories: Broadband, Features, Home Entertainment, Household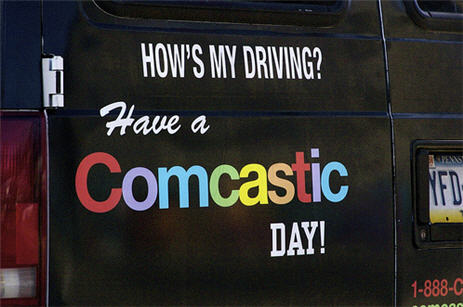 Update: Within two hours, I got a call from a Comcast representative who stated that, since the payments were made by credit card automatically, there is no reason they can't credit it back to that credit card. She went on to tell me that they'd process the refund tomorrow. Very cool. However, I wonder what the response would have been if we hadn't been paying by credit card, and instead used ACH transfer from a bank account. In any event, the Comcast folks on Twitter really are listening, and really are aiming to put out fires. Good stuff.
This morning I opened mail from Comcast, which, to my surprise, showed that I was two months late on paying up. I thought that was odd, since I kicked Comcast to the curb for Verizon FiOS two months ago. I called and got it taken care of, to find that I was owed $72 and that it would arrive in 6-8 weeks. Kind of annoying, but no big deal. Then they called me back, to tell me that I had another active account that has been auto-debiting from one of my accounts. That one was to have been cancelled back in May. Once that was straightened out, the damage was that Comcast owes me a cool $772. I asked when I'd receive it, and they said 6-8 weeks. I thought that was fairly crappy, being that when I cancelled the services, I also revoked Comcast's right to take any money from my private accounts. I threw up a gripe on Twitter, and a few minutes later, Comcast's Twitter customer service went into full effect. Gotta give them props for that. They asked me to email them the details, so they could look into it. You can read the email I sent them, after the break. Feel free to chime in with your thoughts. We will update with any progress made on this, let's see how customer service on these Web 2.0 Internets works. [Photo Credit]
Click to continue reading Comcast overcharges me by $772 on two cancelled accounts, offers support via Twitter - UPDATED
© Gear Live Inc. – User-posted content, unless source is quoted, is licensed under a Creative Commons Public Domain License. Gear Live graphics, logos, designs, page headers, button icons, videos, articles, blogs, forums, scripts and other service names are the trademarks of Gear Live Inc.