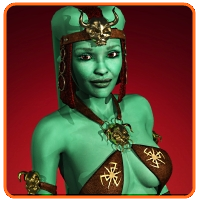 Posted by Patrick Lambert Categories: Corporate News, Google, Internet, Microsoft,


In a very controversial yet fascinating study, Google has exposed what looks like blatant copying of search results by Microsoft's own search engine, Bing. As a test, Google invented 100 query terms, words that do not exist, and they made the search engine return a single link to a site that had nothing to do with the search term. Then, a group of engineers used Internet Explorer 8, equipped with the Bing toolbar, to search for those terms on Google. Low and behold, soon after, Bing started returning the exact same search results. Since the terms were deliberate and random, there can be no coincidence. From the apparent evidence, Microsoft clearly used either IE8, Windows itself, or the Bing toolbar to find out what people searched for on Google, what results they get, and then used that to improve their own Bing site. Check out the blog post for all the details on Google's claim. Something tells me this battle is far from over.
Read More

| Google Blog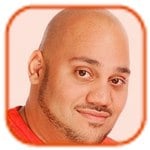 Posted by Andru Edwards Categories: Internet, Microsoft,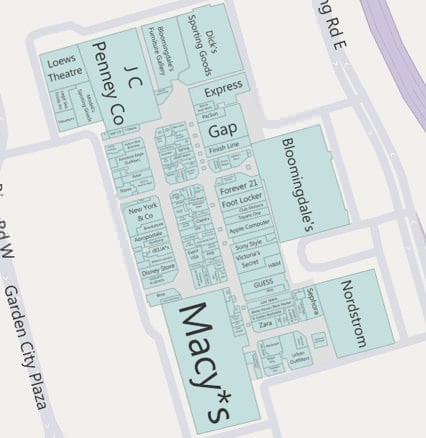 Panic sets in as soon as I walk into a mall. I realize I parked a mile from the one store I wanted to visit, and that I'll have to part the sweaty seas of tweens to get there. With its new mall directory maps, however, Bing Maps just made my mall shopping—and maybe yours—a little less excruciating.
Here's how it works: supported malls will show up in the "Mall Map" link in the Bing Local results, and show you where each store in located. Today's release is still limited, so unless you live in the Boston, New York, or the Seattle metro area, your mall probably hasn't been mapped yet. Over the coming weeks, though, Microsoft intends to continue rolling out maps, beginning with the largest malls and adding support for major cities.
Each mall map features clickable stores from which you may access phone numbers, Web sites, and addresses (not that they'll do you much good in a mall). You can send store information to your phone or e-mail address. One curiously absent feature is store hours; here's hoping they bundle that in with future releases.
For those of you who use Bing or enjoy fraternizing with festering adolescents and bling-your-cell phone stands, take a look below for a complete list of Binged malls.
Click to continue reading Bing Maps now provides mall directories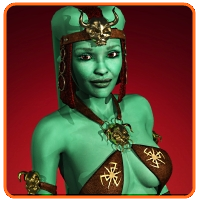 Posted by Patrick Lambert Categories: News, Social Media,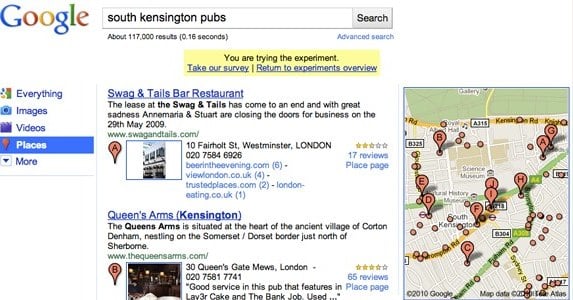 Today Google introduced a new service on their official blog, the Place Search tab on their home page. Not so much a completely new service, more like a merging of several offerings, this tab shows search results in a way that is more intuitive and useful for when you're looking for specific places.
When you enter search terms, such as "pizza Chicago", Google will try to guess when you're looking for a specific place instead of a website. When that's the case, the results page will be more optimized towards local search. Not only will you see a list of web sites, but now a map will be prominently shown, as if you had done the search inside of Google Maps, and it will also include reviews, links to specific business listings, images, and so on.
While it's being introduced as a new feature, I see it more as an extension of their current search, Maps, Images and location data. Still, it should make search more intuitive, and now that the company is competing with Facebook Places, Foursquare, and other such social sites, they need to keep innovating to stay relevant.
Read More

| Google Blog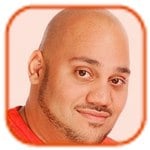 Posted by Andru Edwards Categories: Google, Internet,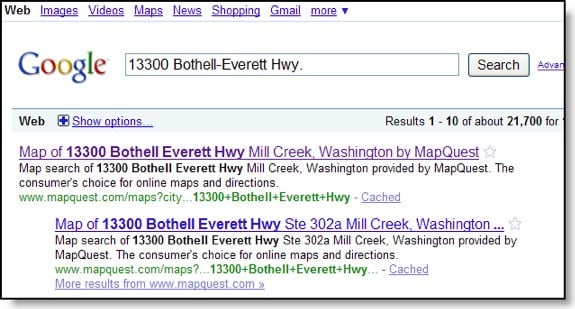 One of our readers sent us this screenshot of a typical Google search, and we agreed that it was worth a chuckle. As you can see, rather than giving Google Maps results, Google instead served results pointing to the MapQuest map of the address. Funny.
[Thanks, Buddy!]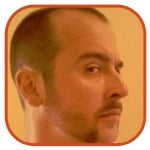 Posted by Finnian Durkan Categories: Internet, Microsoft,
If there is one thing that I hate, it is when technology inconveniences me more than it helps. We've all been there: it's late, there's a movie quote or an actor that you can't get out of your head—you want, nay, NEED to solve this riddle before your body will allow you some restful shut-eye. What do you do? You roll over in your bed/futon/inflatable mattress and flip open your ever-present and never shutdown laptop and open a link to your favorite search engine. As you mindlessly begin to type your parameters, in my case the phrase 'that hairy guy that dated Carla on Cheers' (Nick, played by Dan Hedeya incidentally) is my search of choice tonight. No sooner have you gotten the letters 'T-H-A..' into the searchbox then a menu opens up listing more unrelated 'tha' phrases than a Wu-Tang song. After briefly looking at a list of 'Thai Restaurants' and 'Thankless Jobs' (*ahem*) you quickly close the menu and type out your search terms in their entirety. Annoying, isn't it?
Well, Bing has taken that first step to making your oh-so-difficult web-searching easier by integrating your query history into their auto-suggest feature. Now when you begin to type your search in Bing your previous search queries will be taken into account when serving up auto-suggest keywords. Not only that, but they will appear in the same color (purple) that your web-browser uses to display already-visited links thus helping to differentiate them from non query-based auto-suggestions. In my case this means that when I type in 'T-H-A' like I previously mentioned about 30 purple-hued links to 'That so-and-so from such-and-such-movie' will appear since I am forever referencing pop culture but am blessed with the memory recall of a 2 month-old. At least now I'll be able to save myself a few keystrokes before Bing directs me to IMDB. Bing has also allowed this feature to be turned off completely or to be managed with their 'Manage History' option if you are paranoid that your boss is going to search your work computer's internet history and wonder why you keep searching 'jobs that don't suck like the one that i have now'. Either way, it's progress.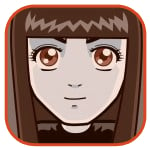 Posted by Sheila Franklin Categories: Misc. Tech, Portable Audio / Video,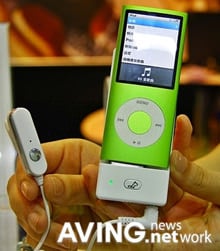 Aibelive's portable AITALK can control your iPod with only voice commands. Search for albums, singles and artists and your player will begin immediately after your final selection. With Speaker Independent technology, there is no training required, it supports several languages and music preview when in search mode, and claims up to 90% accuracy. The gadget can also aid those who are driving and the disabled. When released, the AITALK should retail for about $85.00.
Read More

| Aiblelive via Aving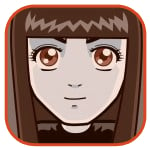 Posted by Sheila Franklin Categories: Google, Internet,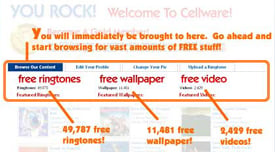 Using sources such as Google Zeitgeist and Yahoo 2008 Year in Review, McAfee analyzed search terms to come up with list of the 10 riskiest. Shane Keats and team analyzed over 2,600 items and say that hackers look for "crowds" at sites like MySpace or users who are about to take an online action such as downloading an MP3.
1. Word Unscrambler
2. Lyrics
3. MySpace
4. Free Music Downloads
5. Phelps, Weber-Gale, Jones and Lezak Wins 4x 100m Relay
6. Free Music
7. Game Cheats
8. Printable Fill in Puzzles
9. Free Ringtones
10. Solitaire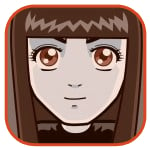 Posted by Sheila Franklin Categories: Internet, Microsoft,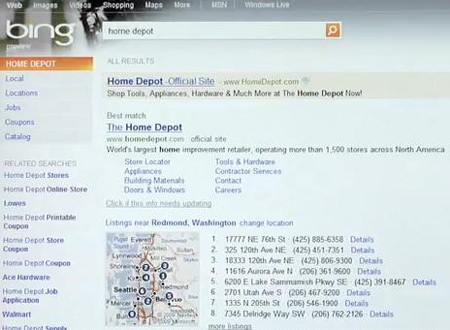 Microsoft has launched Bing, a search engine tested under the code name Kumo, that replaces Live Search. Bing will supposedly make purchasing online easier, will be handier for finding medical information, and should facilitate travel arrangements. Besides searching, the engine retrieves and processes data, monitors history and displays it, and should be easier to read. Frankly, we were never all that fond of Microsoft Live Search so anything would be an improvement.
Read More

| Bing via Daily Tech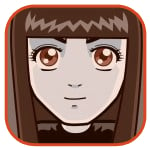 Posted by Sheila Franklin Categories: Internet,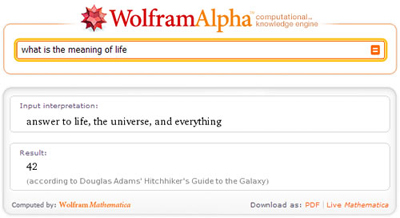 After reading about Wolfram/Alpha, we couldn't wait to try it out, especially since it came up with the same meaning of life as we have. Created by Stephen Wolfram over the past 20 years, you enter a calculation or question and with the help of built-in algorithms and data, you will get an answer. So far the "computational knowledge engine" has over 10 trillion pieces of data, 50,000 plus types of algorithms and models and linguistic capabilities for over a thousand domains.
Read More

| Wolfram/Alpha via Neatorama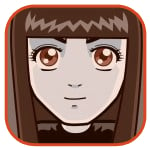 Posted by Sheila Franklin Categories: Cell Phones, GPS, Microsoft,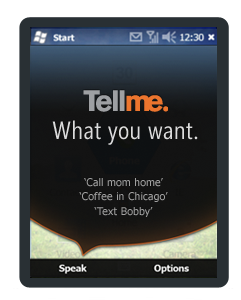 When you get tired of answering "What are you doing now?" try Tellme. A subsidiary of Microsoft, the mobile voice service allows users to press a button and say what they want. Due out this fall in Windows Mobile equipped phones, say "text" and a box opens, say "call" and a name and the contact list retrieves it, or search by words like, "pizza in Seattle" or "movie matinees." By the way, it will only work with GPS-enabled phones and rates may be applied.
Read More

| Tellme

© Gear Live Inc. – User-posted content, unless source is quoted, is licensed under a Creative Commons Public Domain License. Gear Live graphics, logos, designs, page headers, button icons, videos, articles, blogs, forums, scripts and other service names are the trademarks of Gear Live Inc.