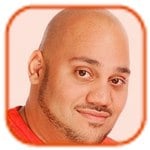 Posted by Andru Edwards Categories: Cell Phones, Google, Handhelds, Software,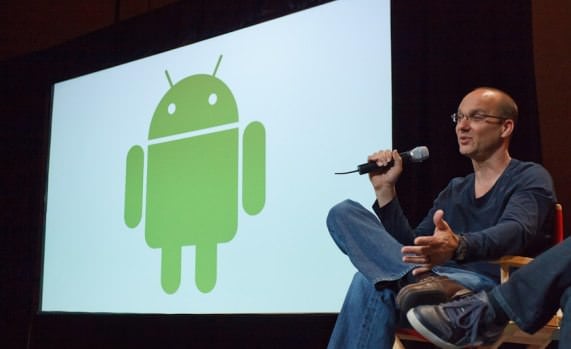 Android chief Andy Rubin took to Twitter yesterday, posting his eleventh tweet to shoot down a rumor started by Robert Scoble that said he was set to leave Google to join a company called CloudCar. Rubin responded by saying he has no plans to leave Google, and also dropped an impressive Android tidbit. According to Rubin, there are now over 900,000 Android devices activated each day. This is up from the 850,000 per-day that was touted just four months ago. Can't call that anything but impressive.
Read More

| Twitter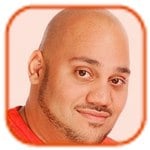 Posted by Andru Edwards Categories: Apple, Handhelds, Software, Videos,
Our pal Robert Scoble sat down with Anup Murarka, the Director of Technology Strategy and Partner Development for the Flash platform, and asked him about his thoughts on the perception that Steve Jobs has been giving to the press and consumers regarding Flash. You know, thinks like that it is a battery killer, crashes all the time, etc. Anup talks about Flash being implemented on mobile devices, their public bug tracker, and the significant enhancements in Flash 10.1 that seem to be overlooked.
It all sounds good, but still, don't expect to see Flash running on your iPad anytime soon.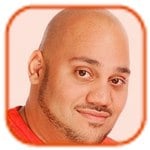 Posted by Andru Edwards Categories: Full Episodes, Gizmatic, Apple, Cell Phones, Features, GPS, Handhelds, Podcasts, Videocasts, Videos,
My pal Robert Scoble announced that the Yelp iPhone and iPod touch app that was recently updated included a hidden Augmented Reality feature. Obviously, as soon as we saw, we had to give it a shot, and we figured we'd do it on video. Augmented Reality apps use the camera on the iPhone, along with overlaid information, to present location data while looking at the "real world" - it's very cool, and you can expect a bunch more of these types of apps to make an appearance on the App Store very shortly upon the release of iPhone OS 3.1.
In this demo, we show you how to unlock the Monocle mode in the Yelp app, and also give you a look at what exactly it does. For now, our early opinion is that it's a cool idea…it just needs to be refined a bit to be truly useful.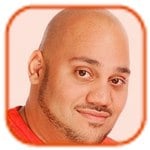 Posted by Andru Edwards Categories: CES, CES 2007, Features, Internet, Videocasts, Videos,
Read More

| The Bleeding Edge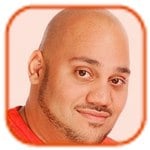 Posted by Andru Edwards Categories: Full Episodes, Gizmatic, Features, Internet, Videocasts,
We take a break from gadgets in this episode, as we present an impromptu roundtable discussion between some of the major players in the blogging space, focusing on marketing and what major companies need to do to start engaging today's consumer. With the way information is consumed these days, along with the way our generation consumes media, companies need to approach marketing a bit differently. This video features Andru Edwards, Robert Scoble, Chris Pirillo, and Steve Broback discussing these topics in two parts - first, I talk with Scoble, Pirillo, and Broback one-on-one, and then we bring you the full roundtable.
A big thank you to Chris Aarons of AMD for asking us about this topic, which is what motivated us to get some of our friends together for this dialogue.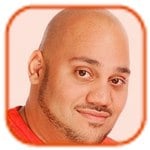 Posted by Andru Edwards Categories: Blogging, Features, Marketing, Planning,
Robert and Maryam are speaking on getting noticed in the new word-of-mouth network.
1) Blog because you want to. A story without live is not worth telling. Maryam talks about how Robert kept pushing her to blog for four years. Then one day, she started to blog. As soon as she started, she was blogging about Robert and he tried to get her to stop talking about him on her blog.
If you are blogging about something you don't really care about because you think it's profitable, you won't have passion to go long-term.
2) Read other blogs. Use Technorati to find blogs that are similar to the topics you want to discuss, pick up writing styles, and learn about your competitors. If you read 50 blogs in two weeks and you aren't compelled to answer back the things that you are reading, you probably won't be a good blogger.
Maryam started blogging because she was going to a lot of conferences, but people told her they had no way of linking to her. It brings out community and a bond that she hadn't experienced before. Through blogging she has gotten a much better job and has made a lot more friends. She loves it.
3) Pick a niche you can own - be different. There are two kinds of bloggers - ones that want to make things, and shake things. Others just want to talk to their friends and use their blogs to post baby pictures, talk about books they read, etc. Either way, each group should have a common set of values. When Robert visited people outside of Silicon Valley, he studied the way people use their computers. People go to Google and search for Yahoo because they want to get to Yahoo. Same for Yahoo, one of their top terms is Google.
Normal people outside the tech world aren't using things like Google Maps, Google Groups, or Picasa. Everyone comes at this world through the search engine, so how do they interact with that?
Question - if you were to pick a category to be different in, would that be the tech category? Yes, it would be hard, but Mike Arrington came in late to the game and went to number one. He was also very focused on a very specific part of the tech industry, being Web 2.0.
There was a niche blogger in London who talks about the London Underground transportation system. After the London bombing, everyone hit her site, and now she is popular. Of course, we don't want to have a terrorist act happen to make us famous, but you get the point.
Click to continue reading Blog Business Summit: 10 Ways To A Killer Blog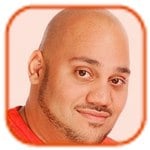 Posted by Andru Edwards Categories: Apple, Cameras, Peripherals,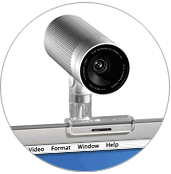 According to Robert Scoble, who had every intention of picking up a new iSight at a California Apple Store, apparently the peripheral is quite the popular gadget.
So, we went down to the Apple store and tried to buy an iSight. Turns out they are sold out. The salesperson said they can't keep them in stock. A customer behind me was looking for one too and said that they are sold out everywhere.
This one is absolutely amazing to us, seeing as how just about every new Mac out there (save for the Mac Pro and Mac mini) comes with an embedded iSight. Of course, this could just mean that Apple is getting ready to refresh the iSight line - after all, it's long overdue and could use an overhaul. At the very least, Apple needs to get the things to comply with EU standards.
Read More

| Scobleizer

© Gear Live Inc. – User-posted content, unless source is quoted, is licensed under a Creative Commons Public Domain License. Gear Live graphics, logos, designs, page headers, button icons, videos, articles, blogs, forums, scripts and other service names are the trademarks of Gear Live Inc.