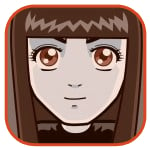 Posted by Sheila Franklin Categories: Misc. Tech, Science,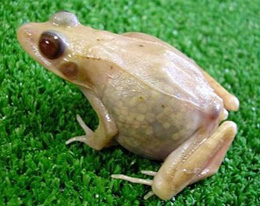 Masayuki Sumida and his team at Hiroshima University's Institute for Amphibian Biology have developed a transparent frog. They say that being able to see past the skin can aid them in disease studies by watching the internal organs and blood vessels without the necessity of dissection. The creatures were created by mating two specimens of Japanese Brown Frogs with the mutation of pale skin. We just hope that the poor amphibians remember to put on their sunscreen before they go for an outside dip in the pond.
Read More

| Pink Tentacle


Posted by Paul Hamilton Categories: Corporate News, Downloadable Content, Internet, Microsoft, Nintendo, PlayStation 3, Sony, Wii, Xbox 360,
A research paper from Electronic Entertainment Design and Research has been released that suggests that games with online support can be crucial to a game's retail success. Not surprisingly, another way to boost sales is to create a quality game (defined as those with a 90+ score on Metacritic), with these well-reviewed titles outselling the average release well above 5-to-1.
While making good games typically means making good money, naturally, it is a bit surprising to see the report indicate that sales can be doubled by dropping in an online mode. With online games selling twice the number copies that offline titles do, it's curious to note that over half of games released don't offer even basic online support.
Click to continue reading Games With Online Multiplayer Sell More
Read More

| Ars Technica


Posted by Paul Hamilton Categories: Hardware, Portable/Mobile,
Apparently Nokia is nothing if not persistent. This week Nokia plans to introduce a third cell phone to bear the name N-Gage and try yet again to gain some traction with its cell phone/game device hybrid. This time they spent some time with the design firm Ideo to research what consumers wanted in such a device and think they have it right this time. "The graphics problem has been removed. And phones today are always connected and you always carry them with you. Phones are now the perfect device for gaming," says product manager Tomi Huttula.
Most curious perhaps is the decision to stick with the name N-Gage, which at this point carries some pretty negative baggage. The idea of a cell phone that plays half decent games isn't particularly bad on the face of it but the Finland-based company learned the hard way in 2003 that gamers, who are likely to be the early adopters and initial market for such a device, won't jump on board just because an idea has potential but lacks proper execution. There's no reason to stick with the brand name when it has already failed twice.
Still, Nokia seems undaunted by past disappointments and is focusing this time around on the multiplayer features and streamlining the experience to be more attractive to casual gamers. Also Nokia isn't focusing on a single model this time around but will offer N-Gage games on a few of its Series 60 smartphones, presumably as a trial run, before gradually expanding to all Series 60 models. The prices have yet to be announced, but more details should be available later in the week.
Read More

| New York Times via Game | Life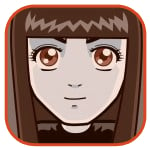 Posted by Sheila Franklin Categories: Household, Science,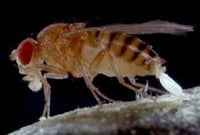 Researchers say that fruit flies may be attracted to and can taste carbon dioxide dissolved in water. Scientists at the University of California in Berkeley, in a study funded by the National Institute on Deafness and Other Communication Disorders, one of the National Institutes of Health, believe that this may help the diminutive insects to look for overripe or potentially toxic foods.
"Fruit flies contain similar versions of many human genes, which is why we study them for a variety of health issues, including taste," says James F. Battey Jr., director of the NIDCD. "This research raises the question of whether people also may have the ability to taste carbon dioxide and perhaps other chemicals in food. If this were found to be true, our sense of taste could be even more complex than we realize."
The study also found that it may be used as merely a flavor enhancer since it offers no nutritional value to the fly. After we saw this view of one laying an egg, we immediately rinsed out our half-empty Cokes, twice.
Read More

| NIH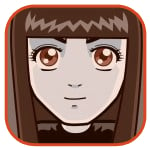 Posted by Sheila Franklin Categories: Household, Science,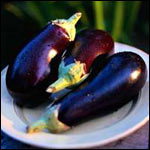 Reseachers at Ohio State recently concluded a study that eating certain foods in specific colors may help you ward off colon cancer. Monica Giusti and her team found that anthocyanins, found in red, purple, and blue fruits and veggies can make a difference when added to your diet. Included in the list were grapes, radishes, purple corn, and elderberries.
The scientists fed rats, who had been induced with colon cancer cells, a diet of chokeberries and billberries which reduced signs of tumors by 60 and 70%. We remember reading not so long ago that you should look for brightly colored fruits such as strawberries and melon, but there is no way we are going to dine on eggplant.
Read More

| USU Research News


Posted by Paul Hamilton Categories: Culture, MMORPG, PC, Role Playing Games, Simulation,
The New York Times has a story about a group of researchers who examined the outbreak of the in-game disease 'corrupted blood,' originally designed to affect only high-level World of Warcraft characters, for clues about what the social response might be to an actual pandemic. The game provided the authors of a research paper set to be published in The Lancet Infectious Diseases journal a unique set of conditions for this research that had typically been difficult to simulate: A wide population, an emotional response (because WoW players get really attached to their characters) and the ability to disseminate information among the population.
The corrupted blood outbreak was a glitch in WoW that took place in September 2005 and provided a unique look at the responses both by the population and the "bug:"
As the virus spread, very real challenges emerged, such as the failure of quarantine measures, further transmission by character's pets and the existence of "immune" characters, who act as carriers, passing the virus to others while failing to succumb to symptoms.
It's a fascinating use of the social construct that WoW has become.
Read More

| Times Online via Slashdot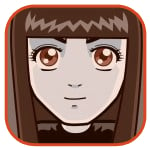 Posted by Sheila Franklin Categories: Design, Misc. Tech, Science,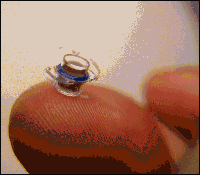 If the FDA gives its permission, ophthalmologists may be on their way to stopping and even reversing age-related macular degeneration with an implantable mini-telescope. Developed by VisionCare Ophthalmic Technologies, it works with the eye's cornea making the retinal image larger. The scope consists of a 4.4 x 3.6 mm glass cylinder with wide-angle micro-optics to produce telephoto images. Currently about 1.75 million Americans suffer from the disease and the prediction by NIH's National Eye Institute is that it will almost double by 2020 because of all the baby boomers that will be aging in the next 2 decades.
Read More

| Scientific American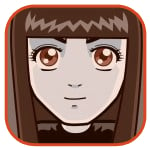 Posted by Sheila Franklin Categories: Design, Misc. Tech, Science,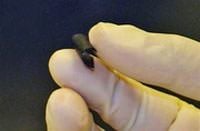 Researchers have developed a flexible battery that can be twisted, bent, or shaped with scissors. The pricey prototype created at Rensselaer Polytechnic Institute is only one piece with carbon nanotubes and an electrolyte embedded in the paper, and is black on one side and white on the other. Professor Robert Linhardt said he would like to "scale this up to the point where you can imagine printing like a newspaper. That would be the ultimate."
We just hope that the "ultimate" would be a product that we don't have to worry about being recalled.
Read More

| The Examiner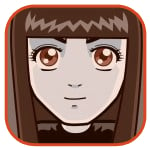 Posted by Sheila Franklin Categories: Design, Household, Misc. Tech, Science, Transportation,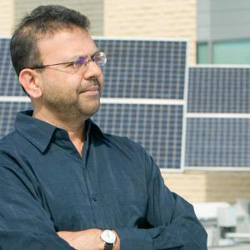 Researchers at the NJIT (New Jersey Institute of Technology) have created a polymer-based paint that can be applied to plastic sheeting to make a solar cell for what they claim will be a fraction of the price. The cell developed uses a carbon nanotubes complex which is estimated to be 50,000 times smaller than a human hair and is considered a better conductor than copper. Lead researcher Somenath Mitra says that the panels could be made on inkjet printers in the future, leading us to believe that possibilities of our house and car becoming self-sustaining solar powered machines is not so very far away.
Read More

| NJIT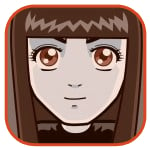 Posted by Sheila Franklin Categories: Misc. Tech, Science,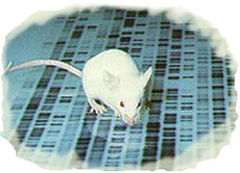 While we don't understand all the scientific technology involved, it has recently come to Gear Live's attention that it is now possible to create stem cells without the use of a female egg. Rudolf Jaenisch, a stem-cell biologist at Boston's Whitehead Institute, Japan's Shinya Yamanaka, and other scientists have said that if they take a mouse skin cell and switch on four certain genes, they can come up with a new cell.
"When we analyzed them, they were indistinguishable from normal embryonic stem cells," Jaenisch said. Perhaps in time this ongoing research can put an end to stem cell research's moral controversy.
Read More

| NPR

© Gear Live Inc. – User-posted content, unless source is quoted, is licensed under a Creative Commons Public Domain License. Gear Live graphics, logos, designs, page headers, button icons, videos, articles, blogs, forums, scripts and other service names are the trademarks of Gear Live Inc.