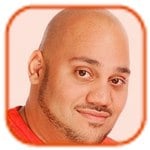 Posted by Andru Edwards Categories: Books, iPad Apps, $3.99,
Monster Costume, an iOS developer focused on recreating the way children interact with books, has released Bartleby's Book of Buttons Volume 2, and it's got some nice AirPlay surprises packed in. When using an AirPlay mirroring-capable device like the iPad 2, iPhone 4, or iPhone 4S, you can send the story to your Apple TV in high definition, while the device then become a controller for progressing the story. We've been fans of Bartleby since Volume 1, and you can pick up Bartleby Vol. 2 now on the App Store. Full release after the break.
Click to continue reading Bartleby's Book of Buttons Vol. 2 now available with awesome AirPlay integration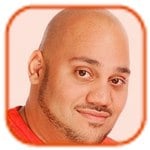 Posted by Andru Edwards Categories: Full Episodes, Gizmatic, Apple, Features, Home Entertainment, Podcasts, Videocasts, Videos,
In this video you get a look at an unannounced feature of Apple's AirPlay. You have an iPad 2 running Bartleby's Book of Buttons: Vol. II, and you have an Apple TV. Now, this demo isn't showing the AirPlay wireless capability, due to the NDA, and instead uses a cable - but make no mistake, this is already working wirelessly over AirPlay.
What is interesting is that you have something showing on the iPad display, and something totally different showing on the Apple TV. In other words, the Apple TV is acting as the app, and the iPad has become the controller for the app. Imagine the possibilities this introduces for iPad gaming.
Big thank you to Carbonite and JackThreads for sponsoring the show - be sure to check them out! Carbonite offers off-site backup of your computer, and you can get two free months (no credit card needed!) by visiting Carbonite and using promo code TPN. As for JackThreads, we've got exclusive invite codes that give you $5 to use towards anything you'd like.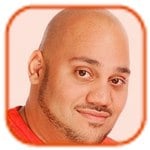 Posted by Andru Edwards Categories: Activities, Sponsors, Upcoming, Announcements,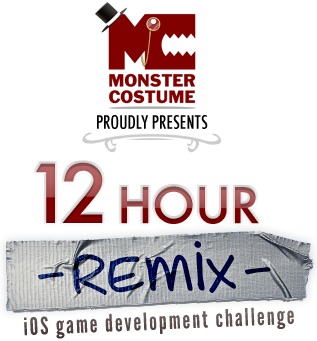 We told you about REMIX, the 12-hour overnight iOS dev competition that we're holding at Mind Camp 7 last week, and now Mind Camp sponsor Monster Costume is looking to up the ante to make sure the competition is fierce. Remember, we're gonna be giving each of the three winners an iPad 2...and now we are happy to announce that all iOS developers, artists, engineers, and designers will get free access to Mind Camp 7! Remember, you don't even need to be a developer to compete, designers and artists are just as valuable in this one-of-a-kind showdown! REMIX will take place during the overnight portion of Mind Camp 7, and there'll be other things going on ("I'm not the werewolf...") during the night as well. If you are coming to Mind Camp 7 and want to be a part of REMIX, grab your Mind Camp ticket below using promo code: awesomesauce - that will get you a free ticket. Then, be sure you sign up for REMIX and that will confirm your free entry!
Click to continue reading Seattle iOS devs - your Mind Camp 7 ticket is free, thanks to Monster Costume!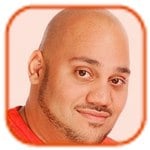 Posted by Andru Edwards Categories: Activities, Sponsors, Upcoming, Announcements,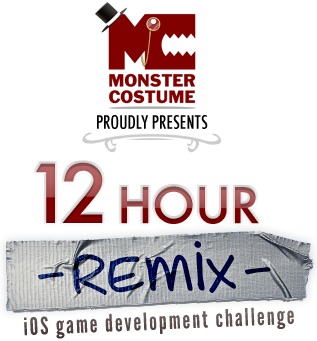 UPDATE: If you're an iOS developer, artist, designer, or engineer, and want to take part in REMIX, Monster Costume is offering you free access to the entire Mind Camp 7 event! Drop an email to andru AT gearlve.com to get your free ticket.
If you're an iOS developer, designer, artist or the like, you'll wanna pay attention to yet another reason why Seattle Mind Camp 7 is where you'll wanna be on August 20! Monster Costumer, the sponsor of Mind Camp 7, will be hosting REMIX - an overnight 12-hour iOS game development challenge. Teams of three will take the existing source code of a never-before-published, bare bones, functional iOS game. It is then your task to take that code, and mash on it until it's a game of unsurpassed brilliance (or, you know, until 12 hours is up.) At the end of the challenge, the team with the most outstanding finished product, as determined by our judges and Mind Camp attendees, will be named the winner - and all three team members will each receive an Apple iPad 2!
The competition will begin at 9:00pm, so you'll be able to enjoy all the other sessions and festivities during Mind Camp - but overnight you'll be battling to walk away with a trio of iPads, and to show off your stuff. Monster Costume will even partner with your team to publish the game to the App Store.
So, what is the game to be remixed? We figured you'd ask, but unfortunately that's being kept secret until 9:01pm on August 20!
Be sure to get registered for Seattle Mind Camp 7 so you can take part in the competition - and then head on over to the REMIX registration page. There's no extra fee to participate in the REMIX challenge, but this helps us plan for how many people want to take part, who's teaming up with who, who needs a teammate, etc.
Click to continue reading Remix: The 12-hour iOS development challenge happening at Mind Camp 7!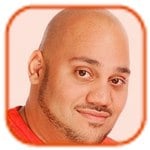 Posted by Andru Edwards Categories: Books, iPad Apps, Sales, Free Apps,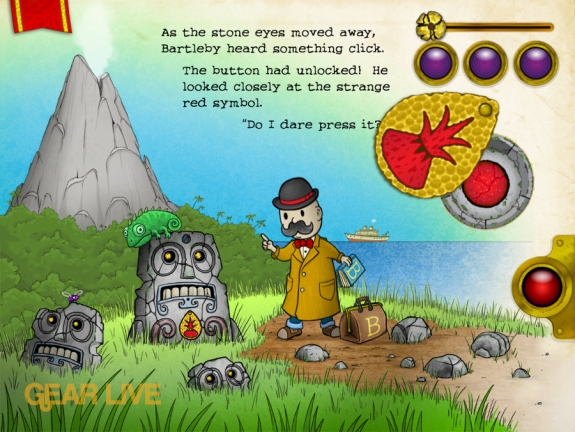 One of our favorite iPad apps for children, Bartleby's Book of Buttons: Volume I, is now being served up for free thanks fo the folks at Monster Costume. They're prepping Volume 2 of the storybook, and have decided to make Volume I (which typically sells for $4.99) free through WWDC 2011. If you've got an iPad, you should have Bartleby on it. Why? See our Bartleby's Book of Buttons review.
Read More

| Bartleby's Book of Buttons Vol. 1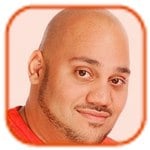 Posted by Andru Edwards Categories: Announcements, Apple, Features, Handhelds, Software,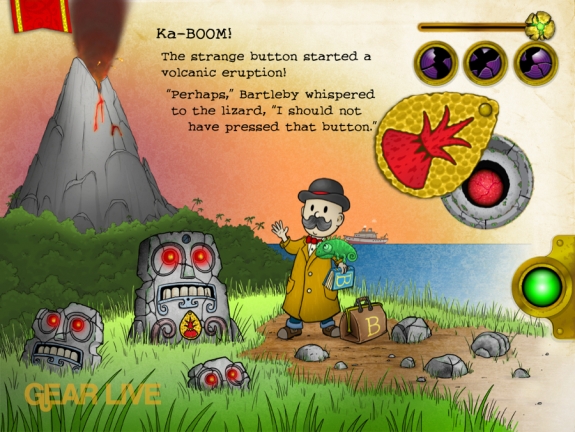 We've covered Bartleby's Book of Buttons a few times here on the site, mostly because we think it's a great app that has a lot of potential to set the stage for some truly interactive storytelling on the iPad and other gesture-based devices. Okay, enough of all that future talk, let's talk about what we've got going on today. We will be giving away two copies of Bartleby's Book of Buttons Vol. 1: The Far Away Land for iPad at the end of the day to two randomly chosen entrants.
Here's how to enter:
That's it! We'll announce two winners later on, and get them download codes that'll score you Bartleby from iTunes at no cost. You can check out our Bartleby photo gallery and our Bartleby video interview with Monster Costume for more - and you can also check it out on the App Store.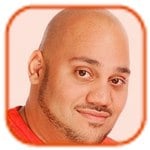 Posted by Andru Edwards Categories: Gizmatic, Apple, Features, Handhelds, Podcasts, Software, Videocasts, Videos,
We visit the Monster Costume offices to get a look at their awesome new iPad app, Bartleby's Book of Buttons Vol. 1: The Far Away Land. Aimed at children and parents, Bartleby is a new take on what a book can be when you have the power of the iPad and its multitouch screen at your disposal. Rather than focusing on pages, the book focuses on interaction with the story, character, and elements.
We also chat about the potential future of interactive books in general, and where Monster Costume sees that they can take their publishing platform in the future.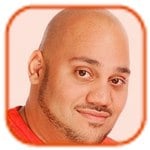 Posted by Andru Edwards Categories: Books, iPad Apps, New Apps, $4.99,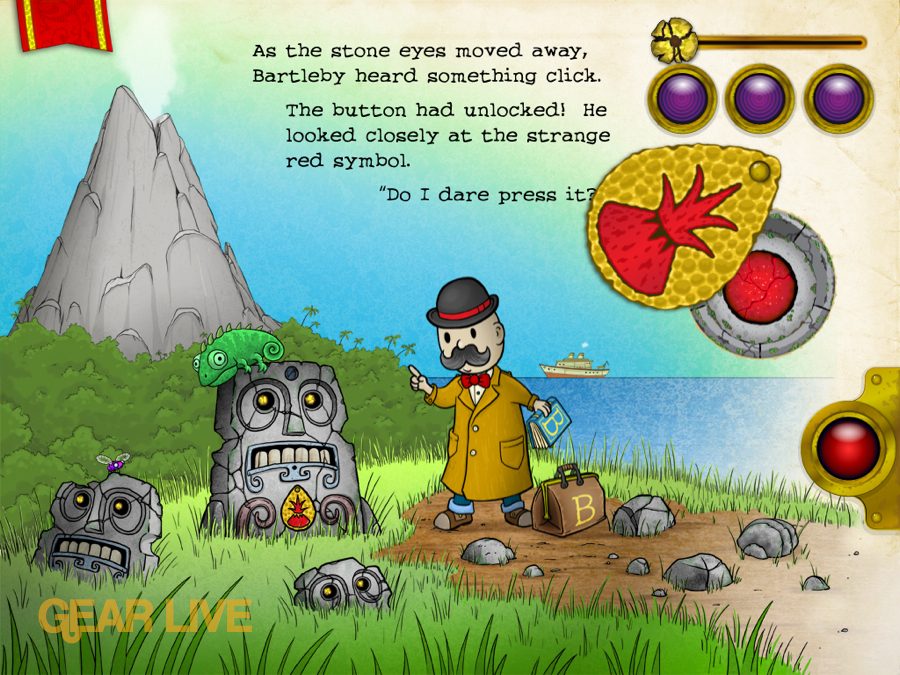 Hey, all you iPad-owning parents out there, if you are looking for a children's storybook that does more than just read aloud to your kids, you've gotta check out Bartleby's Book of Buttons Vol. 1: The Far Away Island. What makes this different enough to warrant our excitement? Well, we've been playing with it since it's been in beta, and it's just fun for kids…and to be honest, even fun for an adult to go through once or twice. It's a case study for how you can take books, and do them differently on the iPad, providing a fun, interactive experience for kids and parents to share together. Each chapter of the book is a puzzle that follows the story, but to get to the next chapter, you must first solve the puzzle. Each puzzle that you solve "unlocks" that chapter in the table of contents, so you can skip to any unlocked chapter from the beginning.
The puzzles aren't hard, but for a little child it might take them a minute or two of playing with the page to figure it out, which is great to see. We've got a Bartleby Book of Buttons gallery that shows you a page from each chapter, to give you an idea of what we mean. But seriously, if you have a child between the ages of, say, 5-10, we don't see how you can go wrong. Bartleby's Book of Buttons Vol. 1 is available now on the App Store for $4.99.
Read More

| Bartleby's Book of Buttons Vol. 1
Gallery:
© Gear Live Inc. – User-posted content, unless source is quoted, is licensed under a Creative Commons Public Domain License. Gear Live graphics, logos, designs, page headers, button icons, videos, articles, blogs, forums, scripts and other service names are the trademarks of Gear Live Inc.