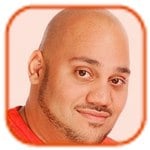 Posted by Andru Edwards Categories: Corporate News, Science
NASA has launched an investigation after cocaine was discovered at Florida's Kennedy Space Center, according to reports.
A NASA spokesman told reporters on Tuesday that 4.2 grams of "a white powdery substance" was found last Monday at the NASA facility and tested positive for cocaine.
"Law enforcement personnel field tested the substance, which indicated a positive test for cocaine," Renee Juhans, an executive officer with the office, told CNN. "The substance is now at an accredited crime lab for further testing." She wouldn't comment on where in the facility the drug was found.
Click to continue reading Cocaine found at NASA Kennedy Space Center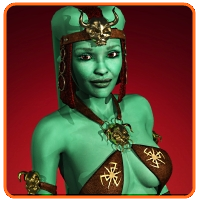 Posted by Patrick Lambert Categories: Editorial, Internet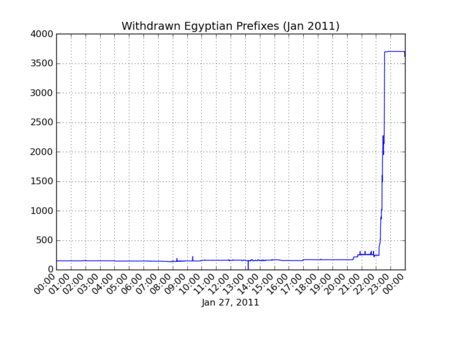 As the violence and protests develop in Egypt, Renesys, an Internet research firm, published a fascinating overview of what happened to the country's Internet connections. At 22:34 UTC, all the entry points into the country were cut in a matter of minutes. The four major Internet providers in Egypt were ordered to cut all links, by removing the 3,500 routes that packets could take, leading to no valid path for the traffic to reach any addresses inside of the country, save for one small network. Almost a day later, they estimate that around 93% of traffic is still cut off.
Unlike earlier protests in Tunisia and other countries, where governments tried unsuccessfully to block invidual sites like Twitter and Facebook, people still finding ways around the blocks through proxies, this time the complete isolation from the global Internet was an unprecedented event. It's still not known what will happen to the economy of the country if these measures stay for longer than a few days.
Read More

| Renesys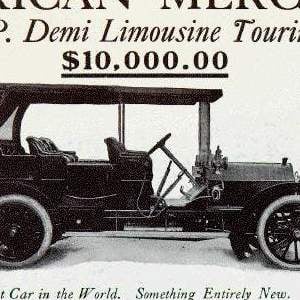 Posted by Drea Avellan Categories: Culture, PlayStation 3, Sony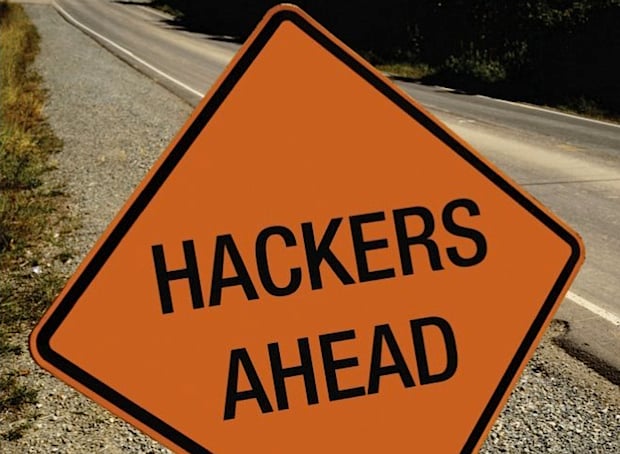 However popular hacking or moding consoles has become, one thing remains true -- it's Illegal. A fact Sony is not willing to overlook. Sony Computer Entertainment America (SCEA ) is suing 21 year-old hacker George Hotz (AKA "geohot") and more than 100 members of fail0verflow, who contributed to the release of the PlayStation 3's root key. However, this is not new to Sony. Last year Hotz published an exploit for the PlayStation 3, but it wasn't until this year that the hackers released a complete "jailbreak" of the system. "SCEA charged Hotz and the others with violations of the Digital Millennium Copyright Act, the Computer Fraud and Abuse Act, plus breaches of California copyright law, breach of contract, and other violations. SCEA also asked the court for a temporary restraining order preventing the plaintiffs from posting any code, including the so-called Elliptic Curve Digital Signature Algorithm keys, encryption keys, dePKG firmware decrypter, or other tools." Restraining order? Ouch.
This restraining order has been set in motion to prevent Hotz to post the jail break information on this website. But we all know this never works, right?
Read More

| Games Industry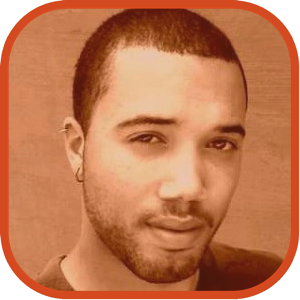 Posted by John Kilhefner Categories: Activision, Culture, First Person Shooters, PlayStation 3, Xbox 360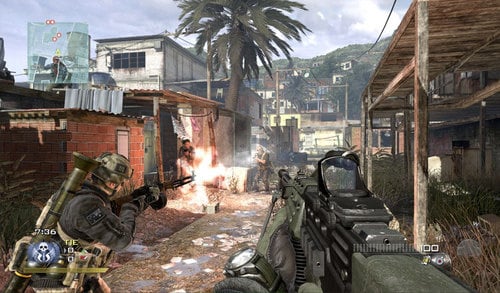 Quitting games on Call of Duty: Black Ops can get you penalized, but forcing other people to quit games can get you locked up. A UK teen is now well aware of this as he sits behind bars for using a program called "Phenom Booter" to kick players from Call of Duty servers in September.
The Phenom Booter program attacks servers, denying specific users - or all users on the server - to be booted off the server. This hack was floating around on forums earlier in the year, and can be seen in demonstration with a quick YouTube search. E-cops eventually traced the attacks from the teen to the Greater Manchester area, charging the 17 year old with violating the U.K.'s Computer Misuse Act of 1990.
"Programs marketed in order to disrupt the online infrastructure not only affect individual players but have commercial and reputational consequences for the companies concerned," stated Detective Inspector Paul Hoare to BBC. "These games attract both children and young people to the online environment and this type of crime can often be the precursor to further offending in more traditional areas of online crime."
Read More

| Gamasutra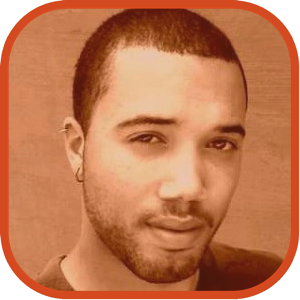 Posted by John Kilhefner Categories: Hardware, Mods/Hacks, Nintendo, Nintendo DS, Portable/Mobile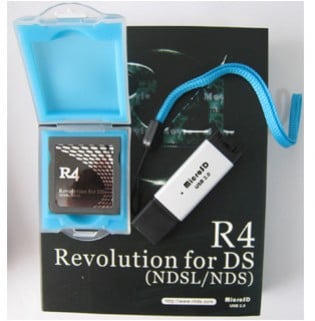 In an attempt to thwart rampant piracy of their Nintendo DS line of video games, Nintendo has been combating the use of the R4 card and other methods of pirating for years. Finally, Nintendo has seen a tremendous victory come about in the form of the banning of R4 cards in the United Kingdom.
Previously, the R4 card was used (or supposed to used at least) to install homebrew games that indie developers would cook up for the DS. However, the R4 could also be loaded with easily accessible retail versions of Nintendo DS titles from major developers posted online. This posed a big problem to not only Nintendo, but to the developers who saw a decline in their sales. With digital downloads of their games available online, and easily transferable to one of these R4 cards, it seemed that their games didn't stand a chance at retail. Why purchase something when you can get it for free?
In light of this misuse of R4 cards, a UK court has ruled in favor of Nintendo, making the R4 card illegal in the UK. While this comes as a huge victory to Nintendo, we must shed a tear for the indie homebrew developers who actually used the R4 cards for its intended purpose.
Nintendo had this to say:
"In the UK alone, there have been over 100,000 game copying devices seized since 2009. Nintendo initiates these actions not only on its own behalf, but also on behalf of over 1,400 video game development companies that depend on legitimate sales of games for their survival."
Read More

| MCV UK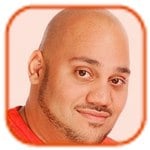 Posted by Andru Edwards Categories: Apple, Cell Phones, Corporate News, Handhelds, Wireless / WiFi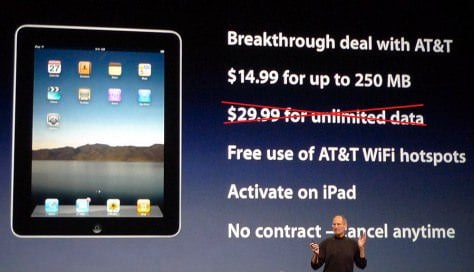 Remember that AT&T iPad 3G data plan bait-and-switch that we were so upset about a few weeks ago? Well, it turns out that many people felt the same way as there's now a class-action lawsuit filed against Apple and AT&T due to the situation. Specifically, the plaintiffs in the nationwide suit claim that both Apple and AT&T "deceptively promoted" that they could start and stop the iPad 3G plan at any time, and switch between the unlimited plan and the 250MB plan. Now customers who opt for the unlimited plan cannot switch back to a limited plan, or start and stop service at will, as originally promised.
Hit the link below to check out the details from law firm Lieff Cabraser, and if you have thoughts on the issue, you can submit them through their contact form.
Read More

| Lieff Cabraser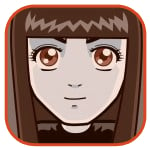 Posted by Sheila Franklin Categories: Cameras, Portable Audio / Video, Transportation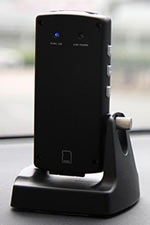 The cops will have nothing on you when you get your own Car Camera. Designed for capturing AVI video for insurance or legal reasons, it will record both inside and outside occurrences. The cam supports SD cards up to 2GB and features LED indicators for low power and working status. After capture, you can play your incriminating video on PC or TV with included AV cable. Easily adjustable, it runs on 12V DC or 3 AAA batteries (not included.) At a size of 100 x 46 x 23mm and a weight of 55g, it attaches by a sticker on its mount bottom and has a MSRP of $69.00.
Read More

| gadget4all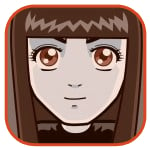 Posted by Sheila Franklin Categories: Corporate News, Editorial, Home Entertainment, Hot Deals, Internet, Movies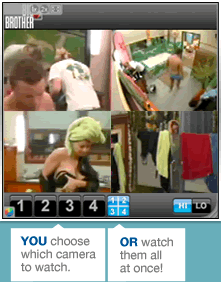 The Motion Picture Association of America is suing Pullmylink and says that the site promotes and makes a profit from media that infringes on copyrights. This is the seventh time that the MPAA has done such an action since last year. They have not yet gone after sites such as YouTube. We are thinking that they look at this as free advertising as opposed to serious pirating, which they say has cost them billions of dollars of loss.
Pullmylink claims it has 12,000 visitors a day and more than 39,000 pages of free content. Their Superpass offers 100+ ad-free radio stations, 10 music downloads a month, RealPlayerPlus, and live feeds, such as the one for Big Brother. With their 14 day free trial, you had better hurry, just in case.
Read More

| Reuters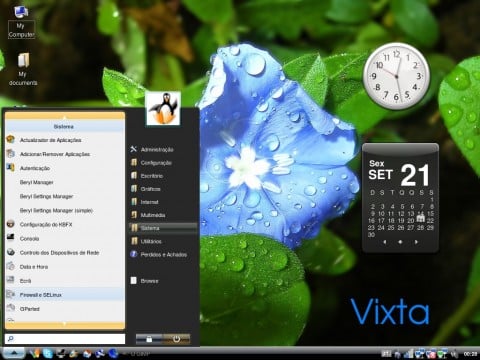 Crazy about the Windows Vista UI, but love Linux? Vixta could be your your thing. Vixta is a new Fedora-based Linux distribution featuring a surprisingly Windows Vista like look and feel. In fact, it's so surprisingly like Windows Vista that Redmond based lawyers can't be far behind - it's a pretty blatant rip of the Aero interface.
While Vixta captures the look of Vista, one wonders if it's truly as evolved as Vista is. Windows Vista may have it's flaws, but ove all it is a highly polished operating system with lots of features to make it easy to use for the not so computer literate. No, really. This kind of refinement in a user interface takes a lot of time and energy to develop. The Linux underpinnings might be rock solid, but if Vixta's stated goal is bringing Linux to the masses, it's the chrome that will make a difference.
Read More

| Vixta via Tux Enclave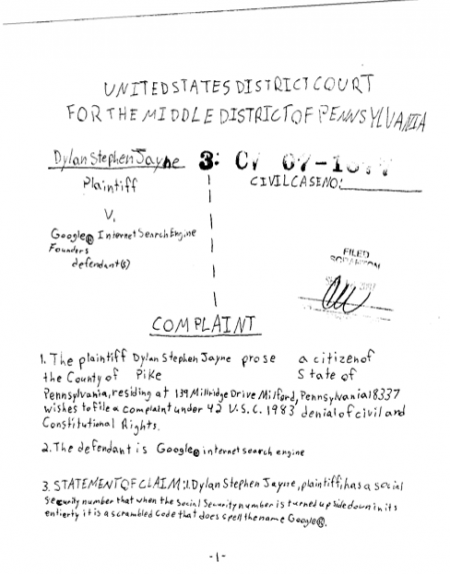 Citing claims of privacy invasion and terrorisim, a one Dylan Jayne has filed a (handwritten) suit against Google. Mr. Jayne (who gives one of our favorite Firefly characters a bad name) seems a bit off his rocker on this one. He states that not only has Google failed to fight terrorisim, but they also seem to have invaded his privacy as indicated by the following statement: "I, Dylan Stephen Jayne, plaintiff, has [sic] a social security number that when the social security number is turned upside down in its entirety it is a scrambled code that does spell the name Google®."
Last time I checked Google's business model didn't seem to cover stopping terrorism, leaving that job to the 'professionals' over at Homeland Security. His claims of privacy invasion also seem a little far fetched - it's hard to think a fortune 100 company would pick it's name based soley on the Social Security number of a lone loser from Pennsylvania.
In a way it's a sad statement about the United States legal system that a case like this will even be heard by a judge. If Mr. Jayne can't even be bothered to type up his Complaint can he really be considered compentent enough with computers to really even understand what exactly it is that Google does? Check out the Ars Technica article for more information on this weird little case and keep your eyes peeled here late breaking news as it percolates through the Justice system.
Read More

| Ars Technica

© Gear Live Inc. – User-posted content, unless source is quoted, is licensed under a Creative Commons Public Domain License. Gear Live graphics, logos, designs, page headers, button icons, videos, articles, blogs, forums, scripts and other service names are the trademarks of Gear Live Inc.