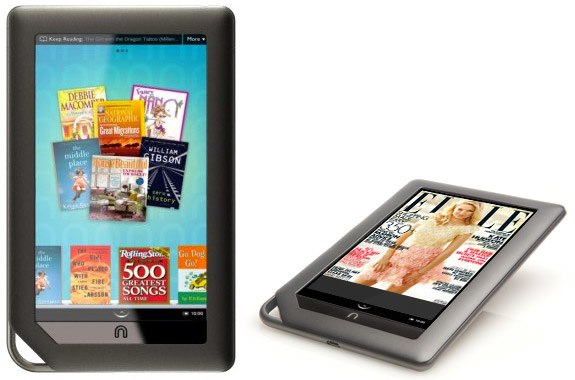 Is Barnes & Noble preparing to launch another tablet under the Nook name? Rumor has it the company will launch a new, pricier Nook Colors this year.
According to a tip obtained by the Digital Reader, B&N will launch a $349 tablet that could be named Acclaim. The Nook Simple Touch Reader will still be offered at $139 and the Nook Color will stay at $249. The tipster didn't offer any information on the specs of the device, but said the tablet would launch in the next quarter, likely in some time in October.
The Digital Reader also pointed to a tablet it saw on a slide from a Barnes & Noble company presentation with the codename Encore, but speculated that this is an updated version of the current 7-inch Nook Color.
Click to continue reading Barnes & Noble set to launch a new Nook Color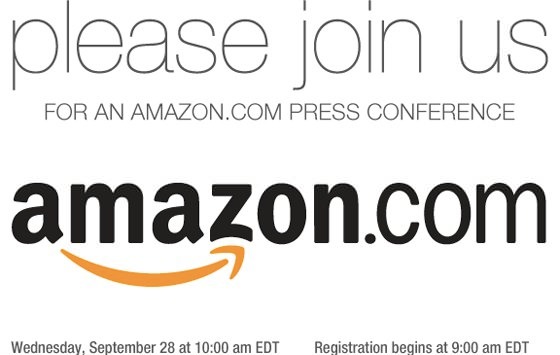 Amazon has been working on a new Kindle tablet for quite a while, and it looks like its set to reveal it to the world in just under a week. The Android-powered device is set to take advantage of all of Amazon's services--not just eBooks, but video on demand, music, the store, and all the rest. We're guessing that in addition to a tablet or two, we'll also see an updated e-ink version of the Kindle as well. Of course, we'll let you know what happens when it all goes down this Wednesday at 10:00 am Eastern!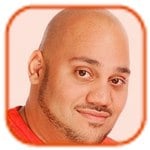 Posted by Andru Edwards Categories: Features, Handhelds, Rumors,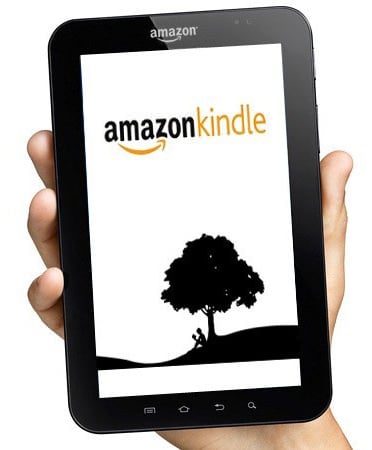 MG over at TechCrunch got to spend some time playing with Amazon's upcoming Kindle Tablet, and has reported back with a bunch of impressions that have us excited for what's to come. There are no pictures of the device, as that was a condition of him being able to even experience the new Kindle to begin with, but MG paints a nice picture for us of what we are guessing will be the hottest tablet this holiday season that isn't named "iPad 2." For starters, it's an Android tablet, but Amazon has forked Android and has completely overtaken the UI, so it won't look or feel like the typical Android software. The book reader app is similar to what you'd find on iOS and Android, but this Kindle is more than just books--it brings Amazon's entire ecosystem to your hands. That means you get the books, Amazon Cloud Player for music, Amazon Video on Demand for television and movies, access to the Amazon storefront, etc. It even appears that Amazon will be giving purchasers of the tablet a free subscription to Amazon Prime, which itself costs $79 per year.
Click to continue reading Amazon's Kindle Tablet: Details revealed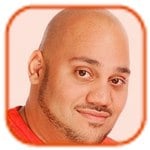 Posted by Andru Edwards Categories: Apple, Handhelds, Rumors,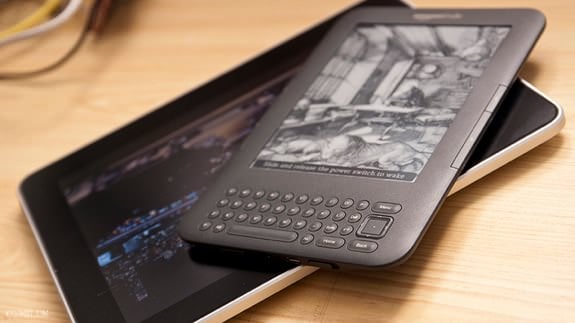 A few weeks back, I wrote a column discussing the tablet that Amazon is rumored to introduce this fall. Since then, I have heard a few more things about this tablet that are quite interesting. In my last column on this topic, I stated that the center of its design would be on reading books. That appears to be true, as multiple sources tell me that it will have the best reading experience of any tablet on the market. But, I am also hearing that Amazon is using pretty low-cost parts and not using any of the major manufacturers that are producing most of the tablets for mainstream competitors. Apparently, the company's key goal is to make the tablet very inexpensive and then use a new business model to own the Android tablet market.
I believe that Amazon CEO Jeff Bezos knows that all of the other Android vendors are at a big disadvantage when it comes to competing with Apple. Apple has a two-year lead on them, a great app store and services program, and a soon-to-be-key technology, the iCloud, which will keep all iOS apps and devices in-sync. And it has 250 million users' credit cards and hundreds of retail stores to help people learn about the iPad and buy one on the spot. None of the other tablet vendors can even come close to matching what Apple has to offer, except maybe Amazon. Although Amazon does not have retail stores like Apple does, it does have an Appstore for Android, music and movies for downloading, the Amazon Cloud Drive for storage, and the credit cards of 200+ million users. It also has limited channel partners, like Best Buy, that it could expand as well. But, I hear that while its tablet could marginally compete against Apple, this is not the company Amazon is going after with its tablet offering. It is smarter than that. Rather, I believe Amazon's goal is to be the market leader in Android and be the top seller of tablets with this mobile OS.
Click to continue reading How Amazon can disrupt the iPad and Android tablet market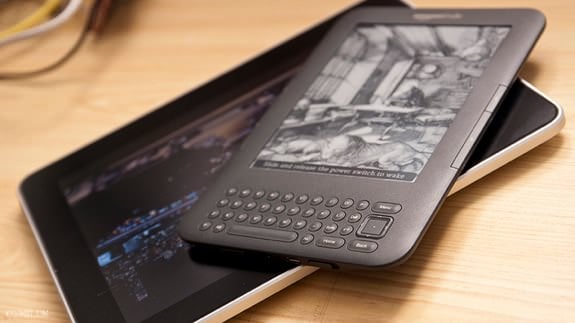 The existence of a tablet computer in the offing from Amazon isn't official yet, but The Wall Street Journal has officially thrown its weight behind the pervasive rumors that the Kindle-maker is planning to release a device to compete head-to-head with Apple's iPad before the year is out.
Amazon is planning a third-quarter release of its first tablet, a 9-inch device running Google's Android mobile operating system, the newspaper reported Wednesday, citing unnamed "people familiar with the matter" who said the Amazon tablet will arrive "before October."
That corroborates several reports from Taiwan-based tech journal DigiTimes, which has cited components supplier sources as saying that Amazon plans to release a tablet currently codenamed Hollywood in September.
Click to continue reading Amazon tablet should launch before October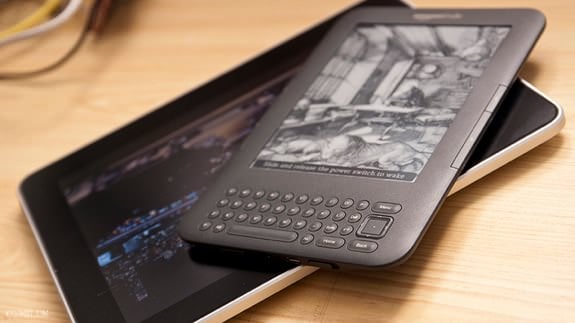 Rumors that Amazon well be releasing a Kindle tablet are looking a bit more clear, with a report saying that the company is actually working on two different tablets, according to Boy Genius Report.
An entry-level tablet codenamed Coyote will be powered by Nvidia's dual-core Tegra 2 mobile platform, while a more powerful device codenamed Hollywood will sport Nvidia's upcoming quad-core "Kal-El" chip, the website reported Monday, citing a "tipster."
The source did not provide screen-size details, according to BGR.
The processor details put the theoretical release of the rumored Hollywood tablet at no earlier than the second half of 2011. Nvidia's Kal-El upgrade to its Tegra lineup isn't expected to be released until then.
Kal-El promises a significant boost to Tegra. The System-on-a-Chip (SoC) for mobile devices like tablets and smartphones boasts a 1.5GHz, quad-core ARM Cortex-A9 central processor and a 12-core Nvidia graphics processor that's purported to deliver five times the performance of the GeForce GPUs in the Tegra 2 SoC.
Click to continue reading Amazon working on two Android tablets, codenamed "Coyote" and "Hollywood"?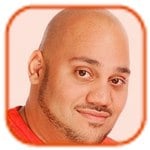 Posted by Andru Edwards Categories: Editorial, Handhelds, Rumors,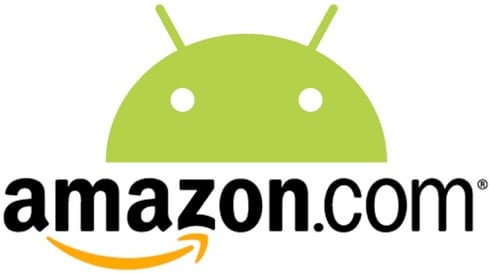 Is Amazon preparing to launch an Android tablet? Peter Rojas of gdgt thinks so, and the time does seem right for a refresh to the company's Kindle e-reader; the last time the product got a major upgrade was two years ago. And, as Rojas points out, there's a wealth of circumstantial evidence that points toward Amazon readying a tablet.
Apple has thoroughly dominated the tablet market since the iPad first went on sale about a year ago. The company sold more than 14 million iPads last year, and analysts project that Apple will move as many as 60 million iPad 2s in 2011 (though first-quarter sales were down). Although there was buzz that the Motorola Xoom, the Samsung Galaxy Tab, or the BlackBerry PlayBook might present some competition for Apple's wildly popular tablet, no company has yet been able to produce a tablet worthy of taking on the mighty iPad. Amazon might be the most likely candidate.
Click to continue reading Is Amazon preparing to launch an Android-powered Kindle tablet?
© Gear Live Inc. – User-posted content, unless source is quoted, is licensed under a Creative Commons Public Domain License. Gear Live graphics, logos, designs, page headers, button icons, videos, articles, blogs, forums, scripts and other service names are the trademarks of Gear Live Inc.