I'm a huge Wolverine fan. He is and always will be my favorite X-Man. So much so, my son's middle name is Logan. (That's everyone's cue to yell FANBOY at their computer screens.)
When I first saw Hugh Jackman on-screen as Wolverine, I said to myself YES! Jackman's casting as Wolverine ranks as one of the best in Hollywood in relation to super-hero comic book movies. Christopher Reeve as Superman is by far the all-time best.
Jackman was great in all three of the X-Men films (yes, I liked X-3.) and I looked forward to a solo Wolverine movie if they were to do one. Well, next year I get my wish and Marvel.com has posted some stills from the upcoming movie.
Click to continue reading New Wolverine photos posted on Marvel.com
Read More

| Marvel.com

I finally got Iron Man on DVD the other day. Whenever I get a DVD of a comic book movie I ALWAYS get the double disc set because of the extras. I saw when I was ordering it online that this DVD had a history of the character in comics. I love comics and I love history so this was a win-win situation.
So I sat down one night and began watching the extras first before I even watched the film. I saw the film in the theater, so I could wait until I saw the extras first.
Click to continue reading Iron Man: Warmonger or American Hero?
Now that we know that the casting of Will Smith as Captain America was just a rumor, we can continue to debate who we would like to see be cast as Captain America. Personally I would like to go with an unknown. Prior to the Richard Donner "Superman," not many people knew of Christopher Reeve. Instead of going with a big name for the lead, they went with this unknown actor and surrounded him with well known actors like Marlon Brando, Gene Hackman, Ned Beatty, and Glen Ford. The movie was of course a big success and is now a classic. In my opinion, it's the best comic movie of all time. So I would go with an unknown, but here are some of the names floating around.
Click to continue reading Casting Captain America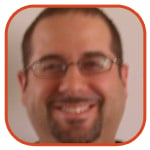 Posted by David Torres Categories: Editorials, Marvel Comics, Wizard Entertainment
I just noticed in the latest issue of Wizard magazine that War Machine will be getting his own on-going series. It will be written by Greg Pak who has done some amazing things on the Hulk recently. Cool. I wonder how long this series will last.
I say this because if you are a long-time comic book fan as I am, you know that when a supporting character gets their own on-going series, very rarely do these books last more than a year or two. Some break the trend and do last awhile, but many last twelve issues or so and then get canceled. Some characters don't even deserve their own series and get canceled because nobody cares. Marvel Comics' Quicksilver had his own series in the '90s. Why ask you?!? Why?!?
I think a major reason why supporting characters don't last in their own series is because the powers that be (writers/editor-in-chief/editors) don't take the time to really develop interesting antagonists for these characters.
Click to continue reading Interesting Villians Help Make Interesting Heroes
Read More

| Wizard Magazine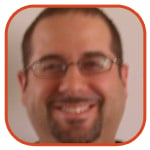 Posted by David Torres Categories: Editorials, Movies
Was it because he was paid more money than any of the other stars in the film? Was it because director Jon Favreau was not happy with his performance? Was it on-set antics? These are some the reasons given in a story from Yahoo Movies as to why Terrence Howard will not be in Iron Man 2.
I was shocked when it was announced that actor Terrence Howard would not be reprising his role as James "Rhodey" Rhodes in Iron Man 2. I was shocked… but happy. I HATED Terrence Howard's performance in Iron Man. As a film Iron Man is just about flawless. From the performances of Robert Downey, Gwyneth Paltrow, and Jeff Bridges; to the special effects; and the fight scences. It was a great movie, but if there was one negative, it was Howard.
Click to continue reading More News On Why Terrence Howard Was Replaced In Iron Man 2
Read More

| Yahoo! Movies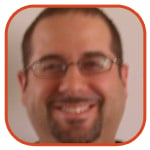 Posted by David Torres Categories:
Many fans of Captain America have been waiting years for a big budget Captain America film. Shortly after the release and success of last year's "Iron Man" film, Marvel Comics announced that we would also be seeing a film staring Thor, The Avengers, and Captain America. Like most comic book fans I'm worried. I'm worried it's going to suck big time.
Almost no comic book movie is perfect. Very few have come close. I would say the first Donner/Reeve "Superman" film and the more recent "Iron Man" and "Dark Knight" have made nitty picky and overly critical fan boys (like myself) the most happy. What makes most comic fans cringe the most is when Hollywood decides to make changes to the character or the story. Sometimes it works like Richard Donner's vision of Krypton. The "ice" was loved by the fans and the look has now been incorporated into current DC continuity thanks to Geoff Johns and Richard Donner himself who co-wrote the story "Last Son" for "Action Comics".
Click to continue reading Waiting for Cap
Read More

| Ain't it Cool News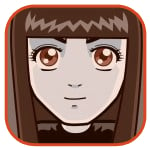 Posted by Sheila Franklin Categories: Cell Phones, Design, Movies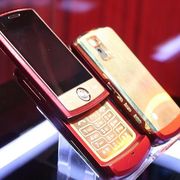 As most of us know by now, the Iron Man movie with Robert Downey Jr. will be coming out May 2. Here is your chance to win your own 18K gold phone. This version of the LG Shine was on display this week at the CTIA 2008 to help promote the flick. April 15, When the Insidethesuit site launches April 15, you can enter the contest and fill yourself with behind the scene footage if you just can't wait for the movie to come out. We figure it is worth the entry for no other reason than the resale value of gold these days.
Read More

| Pocket-lint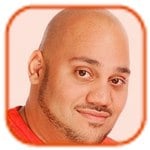 Posted by Andru Edwards Categories: Action, Driving, E3, Fighting, Nintendo DS, PlayStation 3, Portable/Mobile, PSP, SEGA, Wii, Xbox 360
SEGA sent us a listing of all the titles they plan on showing off at this year's E3 Media and Business Summit, and it seems like they are betting on thirteen titles to turn heads this year. One of the more unique concepts stars Mario and Sonic at the Olympics, Virtua Fighter 5 with online play, and one we have our eyes on, the return of NiGHTS. You can take a peek at the full list after the break.
Click to continue reading E3 2007: SEGA Unveils Their E3 Line-Up
© Gear Live Inc. – User-posted content, unless source is quoted, is licensed under a Creative Commons Public Domain License. Gear Live graphics, logos, designs, page headers, button icons, videos, articles, blogs, forums, scripts and other service names are the trademarks of Gear Live Inc.