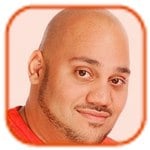 Posted by Andru Edwards Categories: Apple, Cell Phones, Corporate News, Handhelds, Wireless / WiFi,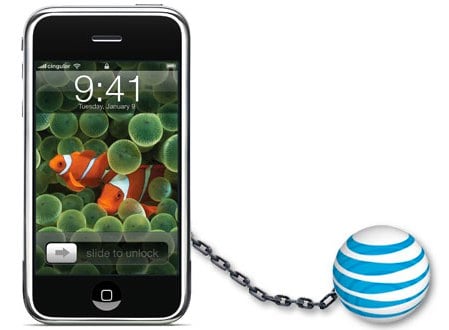 So, earlier we told you all about the new AT&T data plans, and mentioned that if you were currently on an unlimited plan, you could keep it, and AT&T will just consider you grandfathered in. Now here is where it gets interesting—after three years, AT&T has finally announced a tethering plan for the iPhone, which will go live with iPhone OS 4.0 is released. The thing is, if you wanna use it, you must leave your unlimited data plan behind, even though the tethering cost is an extra $20 per month. Instead, you have to move to the DataPro plan, which is $25 per month for 2GB of data, and $10 for each additional gigabyte of data used if you go over.
Now, read that again. AT&T is going to charge you $20 for the privilege of tethering. That $20 doesn't get you any extra data usage—you are still relegated to the 2GB of data that you get from your $25 per month. In other words, AT&T is charging you a fee to use the data you already paid for. That is completely ridiculous. If you pay $25 for 2GB of data, and blow through all 2GB on your iPhone, that is cool with them. However, if you pay $25 for 2GB of data and blow through it while tethered to your computer, they expect you to pay an extra $20, even though on their end, you've used 2GB of data—no more, no less—in both scenarios.
This is obviously asinine to anyone on the outside of AT&T looking in. The fact that AT&T wants to charge you an extra fee just because you want to use the data that you;ve already paid for in a certain way just screams that they don't understand true customer service. If you are grandfathered in with unlimited usage, they won't allow you to pay the $20 tethering fee. If you switch so that you can tether, the fee is just there to make them more money—and you can never go back to your unlimited plan once you leave it.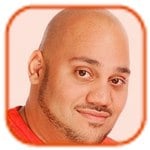 Posted by Andru Edwards Categories: Apple, Cell Phones, Corporate News,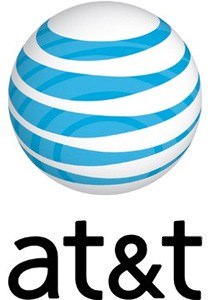 AT&T has decided that unlimited data is no longer something that they want to offer to new customers, and on June 7th, it goes away for good. Now, if you area already on the $30 per month unlimited data plan, you are certainly able to keep it, provided you never move away from it. Once you change your data plan, you can never go back to unlimited. How's that for a means to lock in current iPhone customers? Continue on for a detailed look at the new AT&T data rate plans.
Click to continue reading AT&T introducing new data plans: DataPlus and DataPro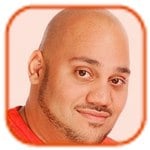 Posted by Andru Edwards Categories: Apple, Cell Phones, Rumors, Software, Wireless / WiFi,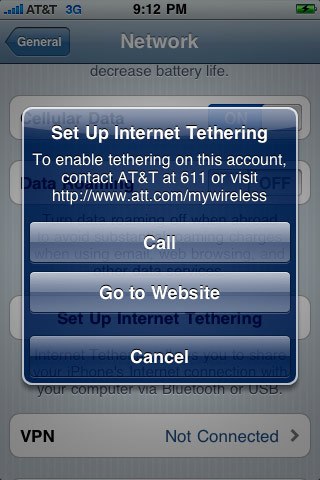 So check this out, we've been waiting for iPhone tethering since the original device, and when Apple built tethering into iPhone OS 3.0, we figured that was where our dreams would turn to reality—but of course, in the US, this is AT&T we're dealing with, which means…we are still waiting a year later. However, in the just-released iPhone OS 4.0 beta 4, there's finally an option to enable tethering, and when you tap it, you are instructed to contact AT&T at 611 or to visit the AT&T website to add tethering to your account.
Obviously, there's been progress here. Still, no word from AT&T as to when they will give us tethering. Also interesting that this news comes well after the launch of the iPad 3G, as we're sure that many iPhone owners that bought the 3G model of the iPad would have just gone with a Wi-Fi model if they knew tethering was around the corner, right?
Read More

| MacRumors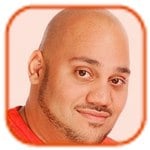 Posted by Andru Edwards Categories: Apple, Cell Phones, Handhelds, Videos, USB,
We all know that two of the new features being introduced in iPhone 3.0 are MMS and Internet tethering. Well, it looks like someone was able to get those hidden features up and running in the latest iPhone 3.0 beta 4 software, as evidenced by the video above. Give it a look to see how Internet tethering with the iPhone will work over Bluetooth, as well as USB, as well as a look at sending and receiving MMS messages. Consider us psyched.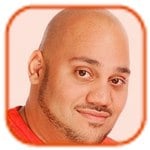 Posted by Andru Edwards Categories: Apple, Broadband, Cell Phones, Rumors, Wireless / WiFi,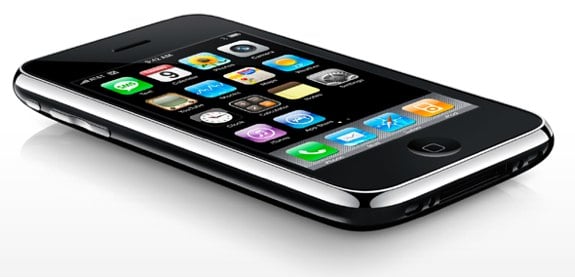 It seems that the days of silly iPhone tethering workarounds may be coming to an end (for those who are willing to pay for it.) Rumor has it that AT&T might finally launch an iPhone tethering plan, which would allow owners of the iPhone 3G to use the phone as an Internet access point. Now, we know that MacWorld 2009 kicks off tomorrow, but that doesn't necessarily mean that the tethering plan will be announced there, but as our friends at Ars bring up, the functionality would likely require an iPhone OS update, and that in and of itself might be newsworthy enough to be mentioned tomorrow morning, if all of this comes to fruition.
The costs may outweigh the benefits, depending on your travel schedule and how much you'd plan on using the tethering option, as we are expecting the cost to be at or around $30 per month. A little spendy, we think, unless you plan on using it frequently - but then the issue of the iPhone battery comes in to play. Sure, you can plug it in to a USB port, but unless your notebook is plugged in to a power source, then you are using up extra notebook battery life. Or, you could just use a Mophie Juice Pack.
The fact that there was never an official tethering plan for the iPhone has always been odd to us, since other AT&T smart phones have those plans ready from the get go. Let's hope this rumor rings true.
Read More

| TUAW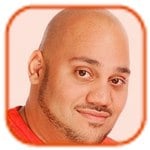 Posted by Andru Edwards Categories: Apple, Broadband, Cell Phones, Handhelds, PC / Laptop, Wireless / WiFi,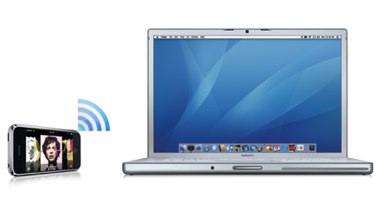 Now that's what we're talking about! AT&T Movility President Ralph De La Vega just dropped the official word that the iPhone will be gaining the ability to be wirelessly tethered to notebooks, giving you 3G internet access on your laptop wherever your iPhone has a 3G signal. Just about every other smartphone that is the caliber of the iPhone has this ability, so it's been a long time coming. No definite date given or anything, but at least now we know that iPhone tethering is on the horizon.
Read More

| Technologizer

© Gear Live Inc. – User-posted content, unless source is quoted, is licensed under a Creative Commons Public Domain License. Gear Live graphics, logos, designs, page headers, button icons, videos, articles, blogs, forums, scripts and other service names are the trademarks of Gear Live Inc.