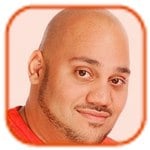 Posted by Andru Edwards Categories: Cell Phones, GPS, Microsoft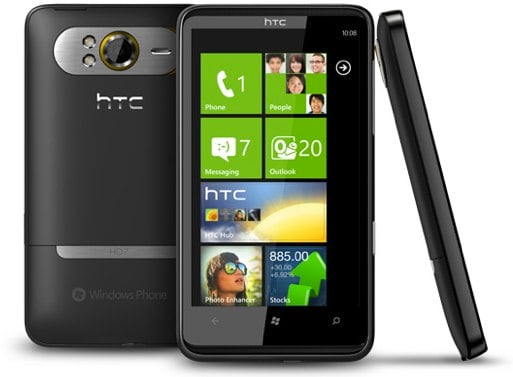 Microsoft has confirmed that Windows Phones don't store location history in a manner similar to the iPhone, which records the location data in an unencrypted file. The news that some iOS devices keep location data came to light last week, although Apple warns users of the practice (if not the precise methods) in the fine print of the phone's terms of service.
Microsoft told us unequivocally that phones running Windows Phone 7 do not store location history. Like most other phones, the platform offers plenty of location-based apps, and those apps require user consent before they begin tracking. Windows Phones also offer the common feature of a "global switch" that lets the user disable all location services, and Microsoft says its "Find My Phone" service keeps only the phone's most recent location.
We also contacted Nokia, RIM, Google, and HP about how the companies' mobile platforms store location data, and none, save Microsoft, have responded. It's been confirmed independently that Google Android also tracks and stores location data.
Click to continue reading Microsoft says Windows Phones don't store location history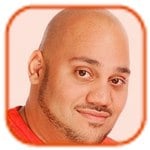 Posted by Andru Edwards Categories: Apple, Cell Phones, Editorial, Features
Coverage of the iPhone tracking "feature" has ranged from concern to outrage. "I don't know about you, but the fact that this feature exists on an iPhone is a deal-killer," wrote PCMag Columnist John Dvorak, shortly after news broke. Editor Dan Costa drew a softer line, writing, "Apple may not be actively tracking you, but it did turn your phone into a tracking device without telling you."
As frustrating as it is to learn that your iPhone has been spying on you, collecting an unencrypted treasure trove of your travels, the truth is we knew this was happening. Last June we reported that Apple updated its privacy policy, stating that it could, "collect, use, and share precise location data, including real-time geographic location of your Apple computer or device." How precise that location data is remains in question. What is clear, however, is that the update arrived alongside the release of iOS 4—the OS affected by the tracking feature—and identified the four devices (iPhone 3G, iPhone 3GS, iPhone 4, and iPad with 3G) affected by the tracking feature.
I'm not about to give Apple a pass on disclosure or execution. Who combs through an Apple privacy statement when the latest iOS software awaits? And, to "collect" and "share" user data is one thing; to retain it in an unprotected file is quite another.
However, I think it's important that, with a few days' hindsight, we move beyond the bombast, pin down the facts, and see what's actually there. To do this, I've taken a close look at what's at risk and, in empirical spirit, borrowed fellow PCMag software analyst Jeff Wilson's iPhone 3GS to see what I could learn of the man and the travels using Pete Warden's iPhoneTracker app.
Click to continue reading How to view the tracking data in your iPhone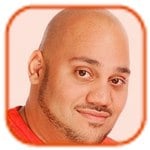 Posted by Andru Edwards Categories: Reference, App Store News, Free Apps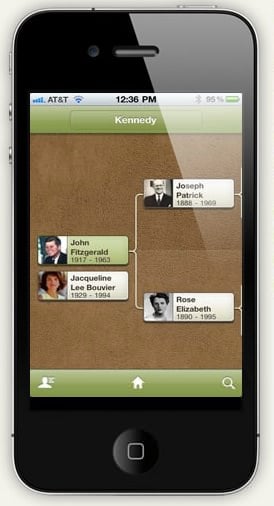 Ancestry.com on Tuesday announced that its mobile app for the iPhone, iPad, and iPod touch has received over one million downloads.
One-third of those one million downloads occurred in the last two months alone, and over half of the app users are new to Ancestry.com.
"We've been pleased with the early adoption of our iPhone and iPad apps and believe we are just getting started," Eric Shoup, senior vice president of product for Ancestry.com, said in a statement. "It's a natural extension of the Ancestry.com service and another way to help our members discover, preserve and share their family history."
Ancestry.com Inc., the world's largest online family history resource, has nearly 1.4 million paying subscribers, who have created more than 20 million family trees with over 2 billion profiles. In the past 14 years, more than 6 billion records have been added to the site.
Click to continue reading Ancestry app surpasses 1 million downloads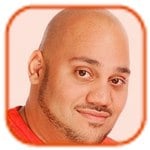 Posted by Andru Edwards Categories: Apple, Cell Phones, Editorial, Features, Home Entertainment, Software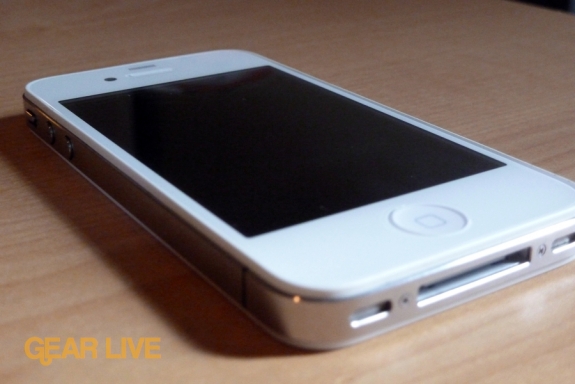 When the iPhone was launched in 2007, I met with Phil Schiller, SVP of World Wide marketing for Apple, and Greg Joswiak, the Apple VP in charge of marketing the iPods and iPhones. During the meeting they showed me the iPhone's many features and shared their goals for the device, which has now become a major business for Apple.
During that meeting, they made a comment that I believe is really the heart of Apple's secret sauce and the cornerstone of how it continues to outsmart its competitors. They laid the iPhone on the table, with it turned off, and asked me what I saw. I told them I saw a 3.5 inch blank screen. They said that from Apples point of view, the "magic" of the iPhone is strictly in the software. And, they de-emphasized the hardware.
Yes, the iPhone was a slick smartphone with a great screen and, at the time, it broke new ground in smartphone design, and Apple was very proud of that. However, with the iPhone turned off, it had very little value. But once it was turned on, the iPhone's OS and apps turned it into a completely different device. While it was a phone, the software made it much more—it became a vehicle for applications. It also had another component that really made it sing and dance; it was also an iPod and was tied directly to iTunes. Now it morphed into a much broader multi-purpose device. It was a phone, a vehicle for apps, and an iPod, which made it a great personal mobile entertainment system.
Click to continue reading The Blank Screen: How Apple Outsmarts Competitors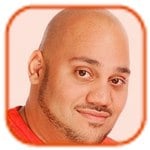 Posted by Andru Edwards Categories: Games, App Updates, $0.99
Rovio on Monday launched an Easter version of Angry Birds Seasons, available now for iOS, Android, Symbian, and Palm devices.
"Spring is upon us and the time is ripe for some chocolate eggs and Easter bunnies! So shed the winter gear and get in—Easter Eggs have never been this delicious!" Rovio said in its update notice. "If you think St. Patrick's Day was a blast, well, you ain't seen nothing yet! This episode will again prove that Angry Birds is the most generous update giver of them all!"
The Easter update includes 15 new springtime levels. Rovio also promised that it "will soon launch the biggest alternate reality game with Angry Birds ever—be prepared to seek for clues around the world to discover the secrets hidden in Angry Birds Seasons!"
Angry Birds Seasons is available for $0.99 on the App Store and free from Android app stores and the Ovi Store. Players who have already downloaded Angry Birds Seasons will get the Easter version as a free upgrade.
Click to continue reading Angry Birds Seasons brings the Easter goodness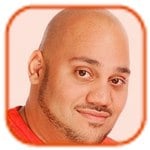 Posted by Andru Edwards Categories: Apple, Cell Phones, Handhelds, Software

Apple just released iOS 4.3.2 for download, a small update that aims to fix a couple of annoying bugs that some have been experiencing:
Fixes an issue that may have caused blank or frozen video during FaceTime calls
Resolved the problem preventing some international users from connecting to 3G on their iPads
Includes all the latest and greatest security fixes
The release works with GSM iPhone 4, iPhone 3GS, 3rd and 4th gen iPod touch, and both iPad and iPad 2. For whatever reason, CDMA iPhone 4 owners on Verizon still have no iOS 4.3 update. If you update and find any other additions, let us know in the comments!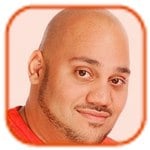 Posted by Andru Edwards Categories: Apple, Cell Phones, Handhelds, Rumors, Software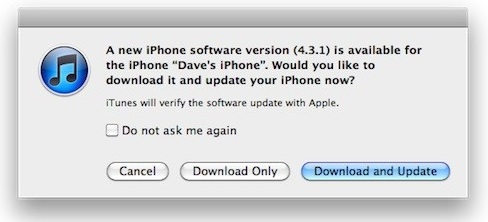 Apple will fix bugs and address security issues on the iPhone, iPad, and iPod touch with the release of iOS 4.3.2 in about two weeks, according to Boy Genius Report.
The latest in what's becoming a regular schedule of tweaks to Apple's mobile operating system will also include a few unspecified "enhancements," BGR wrote Thursday, citing "one of our Apple ninjas."
The last update to the operating system, iOS 4.3.1, arrived in late March.
The news doesn't indicate whether iOS 4.3.2 will fix vulnerabilities that allowed hackers to jailbreak iOS 4.3.1, or the iPad 2 just days after it was released. One managed to get Cydia running on the device and another exploited a flaw in Apple's Safari mobile Web browser that may have been fixed without comment from Apple.
Click to continue reading Apple set to release iOS 4.3.2 in two weeks?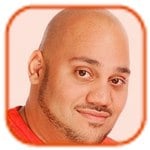 Posted by Andru Edwards Categories: Apple, Google, Internet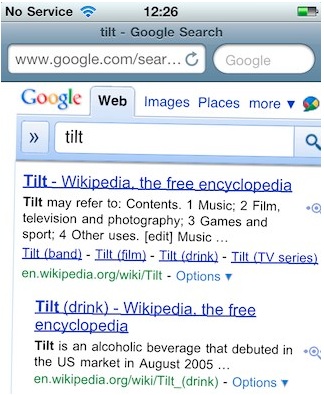 Google has thrown an Easter egg into their iPhone and iPod touch search. To see it, launch Safari, and top on the Google search box. Now type the word "tilt" or the word "askew" and hit search. Enjoy.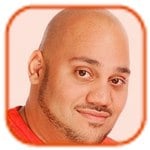 Posted by Andru Edwards Categories: Social Networking, App Updates, Free Apps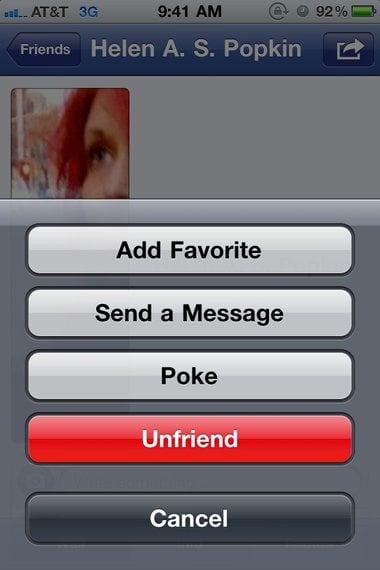 Facebook yesterday updated its iPhone app to version 3.4, bringing enhancements to the News Feed and notifications UI as well as the option to check-in to Facebook Events on the go. For unfriending that cannot wait until you get back to your desktop, the app adds that, too.
The signature feature of the update, of course, is the mobile check-ins for Facebook Events. We previously reported that Facebook added another layer to its location-based functionality by including a check-in icon available on the day of a given event. The company had pledged to launch the feature soon on the iPhone and their mobile site. Yesterday's update fulfills that pledge.
Formerly, the only way you could check in to a Facebook Event was through Facebook Places, which entailed checking in to locations as you would with Foursquare or Gowalla. Now users can check-in to events themselves, opening up new possibilities for companies and individuals. For example, you could arrange contests at events.
Click to continue reading Facebook brings event check-ins, unfriending to iPhone app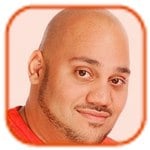 Posted by Andru Edwards Categories: Apple, Cell Phones, Mods / Hacks, Software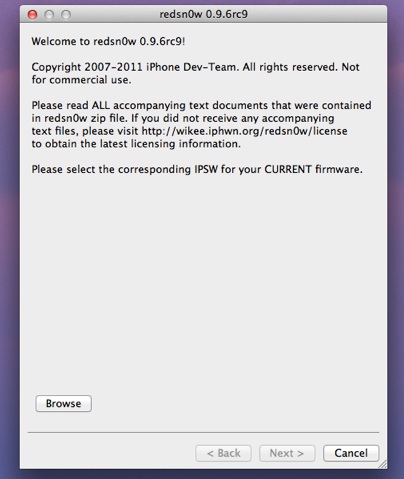 iOS jailbreakers have been waiting about a month for the arrival of an untethered jailbreak to be released, since the arrival of iOS 4.3. Well, the day has finally arrived, and you can now safely upgrade to iOS 4.3.1 and jailbreak it with RedSn0w 0.9.6 on Mac and Windows platforms. We've got a step-by-step tutorial for you, explaining the process from start to finish, after the break.
Click to continue reading How To: iOS 4.3.1 untethered jailbreak with RedSn0w and PwnageTool
Read More

| Dev Team via Redmond Pie
© Gear Live Inc. – User-posted content, unless source is quoted, is licensed under a Creative Commons Public Domain License. Gear Live graphics, logos, designs, page headers, button icons, videos, articles, blogs, forums, scripts and other service names are the trademarks of Gear Live Inc.