Posted by Christopher Sasaki Categories: Internet, PC
Alex St. John, CEO of online game publisher Wild Tangent, recently talked with Dean Takahashi at Mercury News about casual gaming, Vista, and a little about the Wii, but most of the interview seems to focus on a withering criticism of Vista. St. John has long made his feelings known about the things he feels are broken in the gaming support in Vista, but here he seems to go into a little more depth. Some of the stuff isn't that shocking – it's fairly well known that there is generally a performance hit when gaming in Vista. Gamers don't really get any benefits from DirectX 10 right now without content to support it, and of course St. John goes after the standard Microsoft criticisms of code bloat and memory footprint.
Beyond that, St. John's big criticism is that the security mechanisms and parental controls, in his opinion, are horribly poorly thought out and implemented. St. John claims that Wild Tangent had to do tons of work to make sure that their online platform worked correctly in Vista, and very few of the competing online providers did the same, resulting in a broken experience for most casual gamers.
Interestingly, Microsoft sent a response to the interview, but the email from Microsoft reads more like a general "feel good" press release about how they worked with developers and families to come up with the solution in Vista, while countering none of the issues that St. John raised. St. John is saying that the implementation is broken, and Microsoft's response basically seems to be "we talked to a lot of people and tried really, really hard" which in itself seems to be an indictment of Microsoft's development process.

Read More

| Mercury News

Posted by Christopher Sasaki Categories: Internet, Wii
It looks like Nintendo Wii owners will have to wait just a bit more for the final version of the Opera browser. According to GameSpot, Nintendo has announced that the browser, initially scheduled to be finalized in March, has been pushed back a few weeks to an April release. Nintendo claims that the extra time will be used to implement a number of changes including:
improved zoning and scrolling, a better zoomed font, quicker start-up times, faster access to favourites, the ability to erase the toolbar, and pre-set buttons for phrases like www and .com.
A toggle-able toolbar would help for viewing full-screen video and playing Flash-based games on the Wii, and the improvements to scrolling will help as well. With this announcement, it also looks like USB keyboard and mouse support is off the table; with the Wii-remote, this isn't actually a huge deal, but would help with long input forms.
Read More

| GameSpot

Posted by Christopher Sasaki Categories: Internet, PC, Xbox 360, Xbox Live
Microsoft's Games for Windows – Live service will be launching on May 8th, along with the launch of Halo 2 for Windows Vista. Microsoft also confirmed the pricing for the Silver and Gold tiers for the online service; like its Xbox Live sister, the Silver tier is free while the Gold level costs $49.95 per year. There is less of a differentiating factor between the two levels than on Xbox Live. While Xbox Live silver users have no online gaming support, Games for Windows – Live Gold level members will get access to friends lists and PC multiplayer gaming only. The Gold level will basically add more comprehensive matchmaking and cross-platform gameplay.
Microsoft announced three titles that will be supporting Games for Windows – Live; Halo 2, Shadowrun, and UNO. With only Halo 2 promised at launch, its hard to recommend that PC gamers without an Xbox Live Gold account already pay out the money for the full fledged service, particularly since Halo 2 won't support cross-platform play. Of course, this will somewhat depend on how well developed a matchmaking service the game offers at the Gold tier. Still, the slate of games promised for this online service is really short right now; it almost feels like the ideal target customer for this is a current Xbox Live Gold member with an Xbox 360 that also has a decent gaming machine running Vista.
Microsoft's full press release continues after the jump.
Click to continue reading Games For Windows Live Service Coming May 8
Posted by Michael Cardiff Categories: Corporate News, Hot Deals, Internet, MMORPG
Bad news for Gold Farmers and MMO junkies looking to make their fortunes virtually - eBay, the world's largest auction house, has begun quietly closing all listings for virtual property including "currency, items, and accounts/characters". This is all according to poster on Slashdot who talked with a representative from eBay and got the following explanation:
The policy on digitally delivered goods states: "The seller must be the owner of the underlying intellectual property, or authorized to distribute it by the intellectual property owner." Given the nebulous nature of ownership in online games, eBay has decided the prudent decision is to remove the possibility for players to sell what might be the IP of other parties via their service.
Of course, we doubt that this will put an end to payment for virtual online property - I'm expecting to see WoWbay.com to get bought out any day now…
Read More

| Slashdot.org

Posted by Christopher Sasaki Categories: Corporate News, Internet, MMORPG, PC
Blizzard Entertainment has broken PC sales records by selling over 2.4 million copies during the first 24 hours of availability of their expansion World of Warcraft: The Burning Crusade. According to their press release, the company sold over 1.2 million copies in North America and 1.1 million copies in Europe, and over 1.7 million users logged in the first day. The press release did not state how many of those people wound up queued for their game servers, or how much productivity is dipping during the week of the game's release. Blizzard assures gamers that have not yet purchased the expansion that more copies are shipping daily; while GameStop and EBGames made an insightful decision to just order enough copies to cover pre-orders, local Fry's Electronics stores reportedly have stacks of the game available for purchase.
The full press release continues after the jump.
Click to continue reading 2.4 Million Join Burning Crusade
Posted by Michael Cardiff Categories: Accessories, Editorial, Internet, Nintendo, Wii
One way in which the Wii has definitely been lagging behind its next-gen competitors is the online arena. As it currently stands, the WiiConnect-24 service doesn't REALLY seem to be connected 24-hours a day, and your online activities are pretty much limited to 1) visiting the Mii Parade (woo hoo) 2) checking a weather "forecast" that's often a few hours behind 3) surfing the net with the beta Opera browser and 4) paying for old games via the Virtual Console service.
Now granted, Nintendo has a lot on its plate these days. In addition to just producing enough Wii's to meet demand, they're also working on a few blockbuster titles (Mario Galaxy and Pokemon Battle Revolution among them) and probably spending a fair chunk of time porting old games to the VC library. But still, Nintendo, we're going to need something to keep us interested in Wii's online service.
Matt over at IGN points to some previous discussions he's had with NOA's George Harrison, to give us a glimpse at what we can expect from the big N in 2007:
I interviewed Nintendo of America's George Harrison a couple months back and he said that the company would eventually offer a variety of content on the Wii Shopping Channel, including add-ons and demos. I think Nintendo also wants to nurture a homebrew development scene of some kind. I'd be surprised if we didn't hear more about all of the above at the Game Developers Conference in March. In the meantime, all I can tell you is that Nintendo's online network is in its infancy and can only improve over time. Eventually, I'm positive there will be demos for everyone to download and try.
That sounds great and all, but honestly I think it's time for some firm announcements and some much-needed changes.
Here's our own list of what needs to change and what needs to be improved (after the jump!)
Click to continue reading What's Wii's Online Strategy For This Coming Year?
Read More

| Wii.ign.com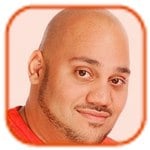 Posted by Andru Edwards Categories: Gizmatic, Short Bytes, CES, CES 2007, Features, Home Entertainment, Internet, Videocasts
Television has long been a very social activity - friends gathering to watch the game or a movie. Now this experience is possible with friends who may not be in the area. Social TV is a technology that delivers world-wide channels via the internet, and adds the ability to sync your viewing with friends (or strangers) and interact with each other via chat.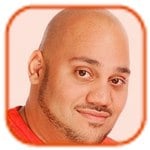 Posted by Andru Edwards Categories: Accessories, Features, Networking, PC, Videocasts
If you have been wanting to get on the Internet while on the go on a MacBook Pro, you have been in need of an ExpressCard solution. That is where the Verizon V640 EV-DO ExpressCard comes in, and we unbox it in this episode.
Let us know what you think, or what you want us to unbox next!
Posted by Christopher Sasaki Categories: Internet, Nintendo, Wii
Nintendo of America announced that a free beta version of the Opera Web browser for the Wii will be available for download on December 22. The browser was initially intended for launch, but it looks like delays have pushed back the final version until March of 2007. Nintendo of America still promises that users will be able to download the browser for free until the end of June 2007.
In addition to the launch of the beta browser, Nintendo's weather Forecast Channel is set to launch on December 20th, and their News Channel is scheduled to launch on January 27th.
Read More

| Nintendo

Posted by Christopher Sasaki Categories: Culture, Internet, Xbox 360, Xbox Live
The networking features of the Xbox 360 apparently helped police track down a stolen Xbox 360, according to a news report from KCCI in Des Moines, Iowa. The victim, James Gardner, had his Xbox 360 stolen; fortunately, he had an Xbox Live subscription. Eventually, the Xbox 360 was connected to the Internet and police were able to track the IP address for the user. From there, they traced the system back to the store where it was purchased; the store had an address for the person that traded in the system, and that address was apparently accurate. This let the police track down the alleged thief and recover Gardner's Xbox 360. West Des Moines police are currently pursuing charges.
Read More

| KCCI

© Gear Live Inc. – User-posted content, unless source is quoted, is licensed under a Creative Commons Public Domain License. Gear Live graphics, logos, designs, page headers, button icons, videos, articles, blogs, forums, scripts and other service names are the trademarks of Gear Live Inc.