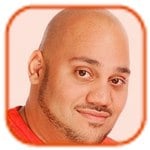 Posted by Andru Edwards Categories: HDTV, Home Entertainment, Movies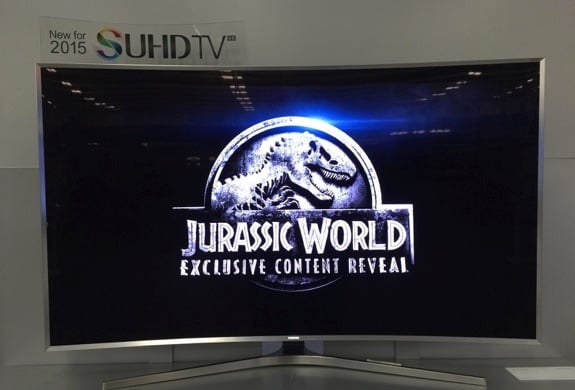 When Jurassic Park was originally released back when I was a kid, I thought it was one of the best movies I had ever seen (in fact, it probably was, given my young age!) Seeing dinosaurs look so realistic was something you had to see, and the only way to truly experience the scope of the movie and the details in the CGI was to see it in a movie theater.
Now, here we are some 22 years later, and fourth movie in the series, Jurassic World, is set to be released in a week-and-a-half. Television technology has evolved to the point where the home viewing of today rivals the cinema experience of yesteryear. Last night I took a trip over to Best Buy so that I could check out the exclusive Jurassic World clip being shown on Samsung SUHD Ultra 4K television sets.
Click to continue reading Where to see an exclusive Jurassic World 4K Ultra HD clip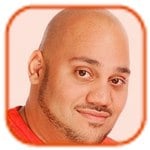 Posted by Andru Edwards Categories: Corporate News, HDTV, Home Entertainment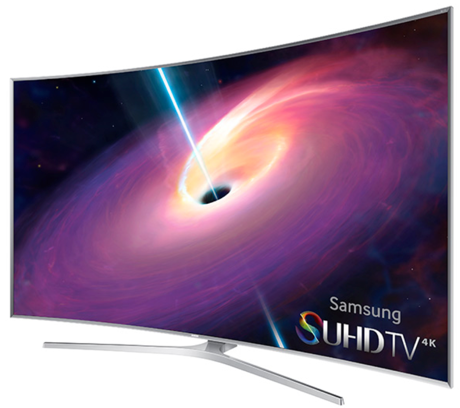 Television manufacturers like Samsung, LG, Sony, and Vizio are betting big on 2015 being a breakout year for Ultra HD 4K televisions. If you're unfamiliar, 4K TVs deliver video content at 2160p. That's 3840×2160 pixels, which means it's hitting you with 4x the resolution of the 1080p (1920x1080 pixels) set you're likely already used to. Streaming services like Netflix, Amazon Instant Video, and YouTube are already pumping out 4K content, with more to come. It all may sound great, but it's really something you need to see for yourself to believe—luckily, Best Buy is ready to give you that up-close and personal look.
Click to continue reading Best Buy in-store events offering first-hand look at 4K Ultra HD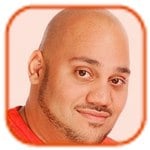 Posted by Andru Edwards Categories: HDTV, Home Entertainment

TiVo has launched a trio of next-generation Series 5 DVRs in the new TiVo Roamio family. What makes Roamio so much better than Premiere? How about more of everything that people love about TiVo? We're talking more tuners, more space to store your recordings, and even a less expensive service fee. The crowning feature, though, is that the TiVo Roamio boxes have both Wi-Fi and the ability to stream to mobile devices built right in--no need to purchase the TiVo Wi-Fi dongle, or the recently-released TiVo Stream.
It's been almost two years since TiVo released the Premiere Elite line of DVRs, and unlike the previous generation, the improvements in the Roamio line are immediately apparent. TiVo even says that Roamio is, on average, 1.7x faster than the previous TiVos, and that's a welcome change because browsing through the menus was a time-consuming experience at times. We go through all three Roamio DVRs after the break, but if you've been waiting for them and just want to buy now, here are the links:
Click to continue reading TiVo Roamio: Up to 6 tuners, 450 hours storage, remote streaming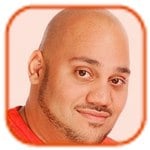 Posted by Andru Edwards Categories: Features, Home Entertainment, Videocasts
In this episode we give you a look at the TiVo Mini. With the TiVo Mini, you can connect a television that is not hooked up to your cable signal and stream live TV and recorded content to it. This means you you can access your TiVo content on a second television. The TiVo Mini can even access the subscription-based services that your full-sized TiVo can! To use the TiVo Mini, you need a 4-tuner TiVo Series 4. You can pick up the TiVo Mini here.
Don't forget to subscribe to Gear Live on YouTube!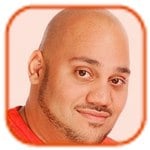 Posted by Andru Edwards Categories: CES, CES 2013, Features, HDTV, Podcasts, Videocasts, Videos
We chat with LG about its new 4K Ultra HD television, the 84LM9600. Retailing for $19,999, the 85LM9600 sports amazing detail, bringing you content upscaled to 4K on its massive 84-inch 3840 x 2160 display. It also boasts LG Cinema 3D, Smart TV, and LED Plus with local dimming.
Don't forget to subscribe to Gear Live's YouTube channel!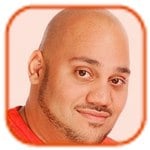 Posted by Andru Edwards Categories: Accessories, HDTV, Home Entertainment, Techies, Under $500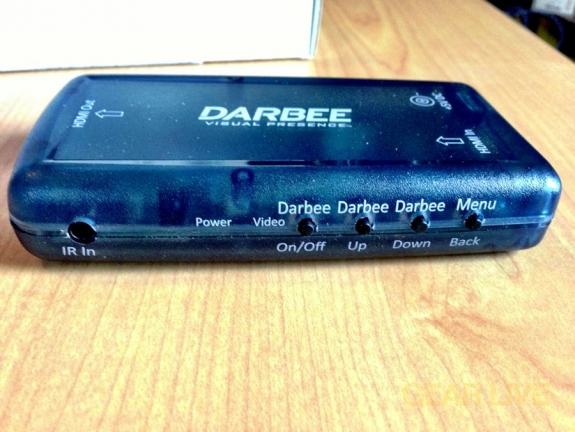 If you've got a home theater nut in your life and you wanna get them a gift that they'll use on an almost daily basis with joy, you'll wanna check out the Darbee Darblet, our next recommendation in our 2012 Holiday Gift Guide. So, what's so special about the oddly-named Darblet? Well, it just makes your high-definition content look amazing. No, really, this is like nothing you've ever seen before. It adds a level of depth and clarity that is unmatched, all with a simple set-it-and-forget it interface. You can pick up the Darbee Darblet on Amazon.
Still not convinced? Check out our Darbee Darblet review, and Darblet unboxing gallery.
Read More

| Darbee Darblet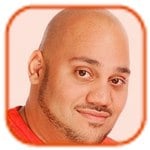 Posted by Andru Edwards Categories: Accessories, HDTV, Product Reviews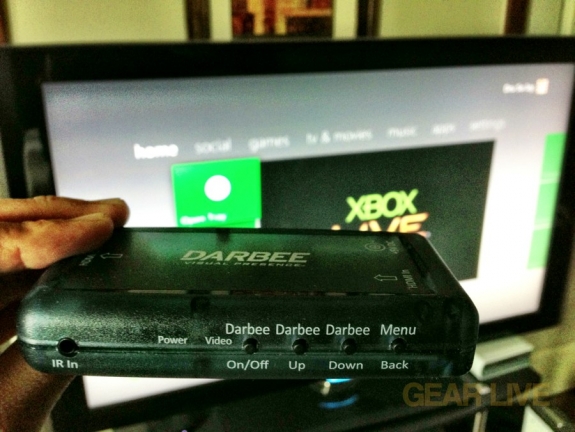 We always recommend that HDTV purchasers get their sets calibrated professionally--you just end up getting way more for your money when your television is optimized for your viewing environment. When we heard about the Darbee Darblet from DarbeeVision, we were skeptical. This is supposed to be a gadget that you integrate into your home theater setup that adds a level of sharpness and depth that's unreachable even with hours of calibration. Sounds like a cheap gimmick, right? Well, we decided to put the Darblet to the test, and…wow…we came away impressed. Join us in our Darbee Darblet review to find out why every videophile needs to pick one of these up!
Click to continue reading Darbee Darblet review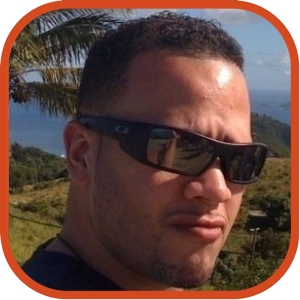 Posted by Jason Diaz Categories: Displays, Home Entertainment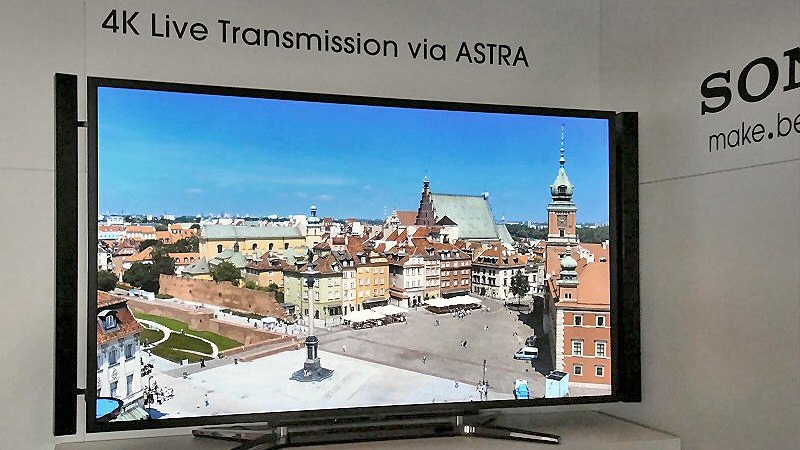 Have you ever wondered what might be better than high definition? While Apple has been touting Retina display technology on its devices for a while now, as far as the living room is concerned, it's all about 4K, which is now rebranded as Ultra High-Definition thanks to the Consumer Electronics Association (CEA) having officially voted on the new moniker. UHD boosts 8 million dynamic pixels with a resolution of 3,840 x 2160 and higher. The result is life-like, astonishing picture quality. This isn't like the 3DTV marketing craze that failed to live up to the hype--experts call this the holy grail of displays becoming reality. Several television manufacturers have already demoed their 4K Ultra HD display offerings at places like CES with high attendee approval of the new TV category. It's a sure bet that this upcoming CES 2013 in Las Vegas will see a more advance crop of Ultra HD televisions making their public debuts.
Click to continue reading 4K TV resolution is now officially dubbed 'Ultra High-Definition'
Read More

| CEA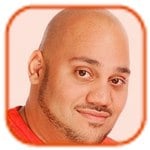 Posted by Andru Edwards Categories: HDTV, Movies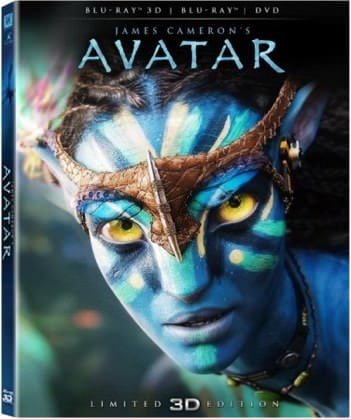 Avatar has been available in 3D on Blu-ray for years. The problem is that it's been a Panasonic exclusive, available to buyers of Panasonic 3D HDTV sets, and later to buyers of Panasonic 3D glasses as part of a bundle. Those who were left out had to forage eBay and pay a lot of money to get access to what many call the best 3D movie of all time. Now, finally, Avatar 3D Limited Edition is set to hit retail stores in October. It'll be released globall on October 15, and appear in stores in North America the following day, October 16th.
Me? I'm more excited about E.T.: The Extraterestrial coming to Blu-ray.
Click to continue reading Avatar 3D Limited Edition Blu-ray arriving October 15th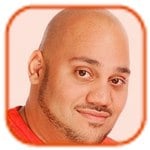 Posted by Andru Edwards Categories: HDTV, Home Entertainment, Movies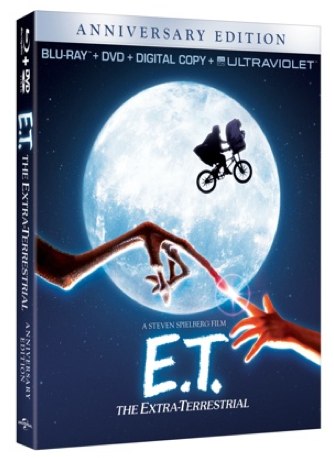 One movie that we've been waiting to see in high-definition is E.T.: The Extra-Terrestrial, and we'll finally have the opportunity to watch it on Blu-ray when it's released on October 9. The 30-year Anniversary Edition includes the Blu-ray, DVD, Digital Copy, and Ultraviolet editions all in one package, along with hours of extras. If you wanna get even more extravagant and nostalgic about it, you can opt for the Spaceship Limited Edition, which sees the movie packed in a replica of the E.T. spaceship, which plays the infamous movie score when opened. The disc-only version can be pre-ordered on Amazon for $17.96 (49% off,) while the more elaborate Spaceship Limited Edition will go for $139. You can check out a video of that one after the break. Either way, get ready to phone home while snacking on some Reese's Pieces.
Click to continue reading E.T.: The Extra-Terrestrial finally coming to Blu-ray on October 9
Read More

| E.T. Blu-ray on Amazon

© Gear Live Inc. – User-posted content, unless source is quoted, is licensed under a Creative Commons Public Domain License. Gear Live graphics, logos, designs, page headers, button icons, videos, articles, blogs, forums, scripts and other service names are the trademarks of Gear Live Inc.