Posted by Chris Cardinal Categories: CES, CES 2008, Home Entertainment,
Warner Bros. announced they were becoming an exclusively Blu-Ray studio this weekend, apparently completely pulling the rug on the HD-DVD camp. Said a Toshiba press release:
TOKYO, Jan. 4 /PRNewswire/—Toshiba is quite surprised by Warner Bros.' decision to abandon HD DVD in favor of Blu-ray, despite the fact that there are various contracts in place between our companies concerning the support of HD DVD. As central members of the DVD Forum, we have long maintained a close partnership with Warner Bros. We worked closely together to help standardize the first-generation DVD format as well as to define and shape HD DVD as its next-generation successor.

We were particularly disappointed that this decision was made in spite of the significant momentum HD DVD has gained in the US market as well as other regions in 2007. HD DVD players and PCs have outsold Blu-ray in the US market in 2007.
Toshiba's one of the HD-DVD founders and following this announcement, they pulled their CES conference entirely. A bit of a death knell ringing for the HD-DVD side, with rumors swirling that Microsoft may be pulling their HD-DVD support as well.
It makes the free HD-DVD press backpack/roller bags a bit of a sad affair.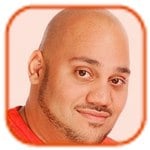 Posted by Andru Edwards Categories: Features, HDTV, Home Entertainment, PC, Portable Video, Videocasts,
In this episode, we open up the HP Pavilion HDX Dragon PC. This thing is a monster - a 20.1-inch notebook that specializes in home entertainment, sporting dual-lamp displays and weighing in at 15.5 pounds. Other stats of note on the HDX Dragon are the 64-bit Core 2 Duo processor and 2GB included memory (it supports up to 4GB), HP Imprint casing (looks very sleek), and fingerprint reader for security.
Since it's a computer geared towards entertainment, the video card should also be mentioned. The HDX Dragon ships with a 512MB ATi Mobility Radeon HD2600 XT. That means that you get DirectX 10 support out of the box. Continuing on the whole entertainment meme, it also has a built-in HD DVD-ROM drive, allowing you to play back your HD DVD movies at 1080p.
Finally we have the connections, which are too many for us to go through - so we will let HP tell the story here:
The HDX comes with 4 USB 2.0 ports, an Express Card/54 slot (which also supports Express Card/34), an HDMI port, an S-Video, a VGA, an RJ-11, an RK-45, an IEEE 1394 FireWire, and a Consumer IR. A 5-in-1 digital media Card reader supports Secure Digital, Memory Stick, Memory Stick Pro, MultiMediaCard, and xD-Picture Cards. You get an eSATA port for high-speed data transfer to external storage devices up to six times faster than existing solutions, which is perfect for high-def video content recording. There's an integrated 802.11a/g/b/pre-N plus Bluetooth for highest-speed wireless connections. And the adjustable webcam with integrated microphones lets you capture still photos and short videos and for live video chat.
So yeah - they packed a lot into this machine. Now hit the video to actually see how it all came together.
Let us know what you think, or what you want us to unbox next!
Read More

|
HP Pavilion HDX Dragon Product Page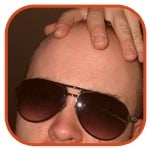 Posted by Johnny Mercedes Categories: Buena Vista, Disney, Universal, Warner Bros, Action, Adaptation, Adventure, Animation, Short Films, Drama, Family, Foreign, Foreign Language, Period, Sequels, Comedy, Thrillers, Distribution, Home Entertainment, Lists, New Releases,
Disney/Pixar's quaint animated story about Remy the rat and his penchant for the culinary arts releases on Blu-ray this week, shortly after taking the US and UK by storm. And with no other major title to contend with (Chuck & Larry do not count), Ratatouille is sure to take high-def home entertainment by storm too.
Other titles worth noting include a cross-format The Aviator from Warner, South Korean cult film Old Boy from Tartan, and some modestly-priced box sets from Warner and Disney.
Check the full list of high-def releases after the jump.
Click to continue reading This Week on HD DVD and Blu-ray: November 6, 2007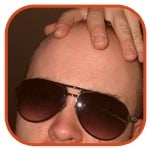 Posted by Johnny Mercedes Categories: Buena Vista, DreamWorks, Paramount, Sony, Warner Bros, Action, Adaptation, Animation, Documentary, Drama, Family, Horror, Independent, Music, Political, Romance, Sequels, Thrillers, Home Entertainment, Lists, New Releases, Upcoming Releases,
As the autumn season pulls the coats from our closets, warms our chocolate beverages, and turns our leaves from a verdant green to a rusty orange, the movie studios give us another reason to spend a comfy evening at home: summer blockbusters on DVD. And what better way to view these visual—if not always plausible—delights than in high definition?
The coveted two-disc special edition of Transformers releases this week on HD DVD, much to the chagrin of Blu-ray loyalists; without a major exclusive release, they'll simply have to make do with some mediocre thrillers.
But aside from the inferior cinematic fare, the first and second volumes of Showtime's Masters of Horror series is out just in time for Halloween. The anthology show gives modern horror directors a full hour to play without the restrictions of an MPAA rating or television censorship. Although it failed to garner much critical acclaim, the show ended up being quite successful and achieved what some could perceive to be cult status.
Check out the full list of high-def releases after the jump.
Click to continue reading This Week on HD DVD and Blu-ray: October 16, 2007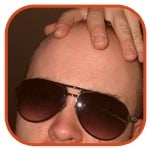 Posted by Johnny Mercedes Categories: 20th Century Fox, Paramount, Sony, Warner Bros, Action, Adaptation, Animation, Classics, Documentary, Drama, Family, Horror, Independent, Musicals, Romance, Science Fiction, Sequels, Comedy, Thrillers, Distribution, Home Entertainment, Lists, New Releases,
This Tuesday brings the release of some great titles, new and old. As expected, the studios are rolling out some Halloween-inspired classics, filled with zombies, vampires and serial killers; though sadly, only Blu-ray supporters seem to be taking advantage of the upcoming holiday.
HD DVD studios chose instead to use this week to re-release a bunch of titles that were previously only available in those obnoxious HD DVD/DVD Combo discs. You know, the $40 releases that were appealing to neither the HD owners nor the standard-definition owners? Those of you who rightly refused to make such a silly purchase can now have some great HD titles for a lower price, thanks to Warner Home Video coming to its senses. Any of the following films with an asterisk (*) in the title are the re-released versions.
Check out this Tuesday's HD DVD and Blu-ray releases after the jump.
To see this week's standard-definition DVD releases, click here.
To see this week's TV-On-DVD releases, click here.
Click to continue reading This Week on HD DVD and Blu-ray: October 2, 2007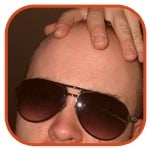 Posted by Johnny Mercedes Categories: Paramount, Sony, Universal, Warner Bros, Action, Adaptation, Adventure, Animation, Classics, Drama, Foreign, Foreign Language, Romance, Science Fiction, Comedy, Thrillers, Home Entertainment, Lists, Upcoming Releases,
These are the high-def releases coming this Tuesday:
Blu-ray
Black Book (R)—starring Carise van Houten and Sebastian Koch; directed by Paul Verhoeven.
Gods and Generals (PG-13)—starring Jeff Daniels, Robert Duvall and Stephen Lang; directed by Ronald F. Maxwell
Gothika (R)—starring Halle Berry, Penélope Cruz and Robert Downey Jr.; directed by Mathieu Kassovitz
Memoirs of a Geisha (PG-13)—starring Ziyi Zang, Michelle Yeoh and Ken Watanabe; directed by Rob Marshall
Tekkonkinkreet (R)—voiced by Alex Fernandez (English version); directed by Michael Arias
Underworld (R)—starring Kate Beckinsale, Bill Nighy and Scott Speedman; directed by Len Wiseman
The Wild Bunch (R)—starring William Holden, Ernest Borgnine and Warren Oates; directed by Sam Peckinpah
Wyatt Earp (R)—starring Kevin Costner, Dennis Quaid, Gene Hackman and David Andrews; directed by Lawrence Kasdan
Click to continue reading This Week on HD DVD and Blu-ray: September 25, 2007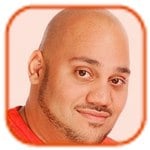 Posted by Andru Edwards Categories: HDTV, Home Entertainment, Movies,

Hot on the heels of Samsung announcing their third generation Blue-ray players, Toshiba has just filled us in on their soon-to-be-released third gen HD DVD players. First thing to take note of right out of the gate is that the top-of-the-line model, the HD-A35, will cost $499 USD as opposed to the current $799 that the HD-XA2 goes for. The HD-A35 offers 5.1 channel analog output and High Bit Rate Audio (up to 7.1 channel) via HDMI.All of the new models will also boast 24p support and CE-Link, along with a much nicer streamlined appearance. As for pricing and availability, the HD-A3 will go for $299.99 and is expected to be available in October, the HD-A30 should ship in September at $399.99, and the HD-A35 will ship in October at the aforementioned price of $499.99. Click on over to PR Newswire for the full release.
Read More

| PR NewsWire


Posted by Chris Pereira Categories: Accessories, Microsoft, Xbox 360, Xbox Live,
Announced at Comic-Con, the new price drop on the HD-DVD add-on for the Xbox 360 will lower the unit's price to $179 (down from $199.99) starting August 1. As an added incentive, Toshiba's Perfect Offer has been extended to the 360 HD-DVD Player – anyone who purchases the HD-DVD add-on will be able to select five free HD-DVDs from a list of 15 through a mail-in offer. Don't expect the greatest selection of movies, though, as is the case with the five free Blu-ray movies that come with the purchase of a PlayStation 3. But free is free.
Microsoft also teased the HD-DVD release of Heroes: Season 1 and 300; Xbox Live will be home to some exclusive content. On August 14, 300 will be available for download in HD, and for a limited time, the pilot episode of Heroes will be free to download.
It certainly looks like Microsoft is pushing hard with HD-DVD, and understandably so – Blu-ray has been the more successful of the two next-gen DVD formats as of late. And the success of Blu-ray is of major support to Sony and the PlayStation 3 - and Microsoft isn't looking to do them any favors.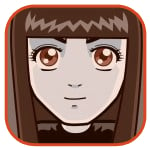 Posted by Sheila Franklin Categories: Corporate News, HDTV, Home Entertainment, Movies,

Toshiba has announced that its recent HD-DVD players' promotional pricing will not return to its original cost. This is excellent news to those who have yet had occasion to purchase one and may serve as a hint for this year's holiday shopping, which seems to arrive earlier every year. The company's HD-D2 is only $279.99, the HD-A2 is now $299.99, the HD-A20 is $399.99, and if you want to splurge, their HD-XA2 has been rolled back to $799.99. Here's to Toshiba, who obviously knows that a good deal is a good idea in the realm of mostly high-priced gadgets.
Read More

| Toshiba via Electronic House

Posted by Chris Pereira Categories: PlayStation 3, Rumors,
As was first reported by Cheap Ass Gamer, it looks like the PlayStation 3 will be seeing a $100 price drop to $499.99 beginning July 12. Initially, it looked like this might simply be a promotion for the week of the 15th, but GameDaily BIZ has confirmed this with a merchandising manager at one of the world's biggest retailers who wished to remain anonymous.
While the price drop is scheduled across retail to take place on July 12 (which is a Thursday), the first wave of ads won't be seen until July 15. SCEA declined to comment when contacted, but this was bound to happen at one point or another – and with the PS3 losing more and more ground to both the Xbox 360 and Wii each month, something needed to be done.
Assuming this pans out, this puts quite a bit of pressure on Microsoft; the Xbox 360 Elite is still $479.99 and lacks many of the features the PS3 has, such as a Blu-ray player (the Elite doesn't even have an HD-DVD player) and built-in Wi-Fi.
Well, I'm certainly glad I haven't plopped down the $600 just yet. And only about five hours ago I was contemplating gathering the cash to pick one up. This price drop leads me to wonder, though – will the 20GB SKU see a return, meaning that there would be a $399.99 PS3? Or will Sony launch a new SKU with a larger hard drive? We'll know next week when Sony holds its press conference at E3.
Read More

| GameDaily BIZ

© Gear Live Inc. – User-posted content, unless source is quoted, is licensed under a Creative Commons Public Domain License. Gear Live graphics, logos, designs, page headers, button icons, videos, articles, blogs, forums, scripts and other service names are the trademarks of Gear Live Inc.