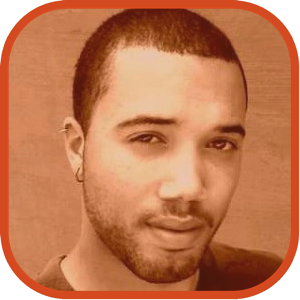 Posted by John Kilhefner Categories: Culture,
GameStop's Indie Game Challenge is taking a hiatus, and won't be a part of DICE 2013 according to a rep from the company.
"The 2012 - 13 Indie Game Challenge (IGC) will be on hiatus while we take time to analyze ways to promote and celebrate the independent game movement," said Wendy Dominguez to Polygon. "We have been committed and continue to be committed to supporting the independent game developer community.
The last IGC was held in February 2012, where ten finalists competed for $250,000 in prizes. The last winner, Eyebrow Interactive, won $100,000 for Closure, a puzzler, and DigiPen's Nitronic Rush received the Gamer's Choice Award.
It's not clear yet whether there will be an indie presence at all during DICE 2013, but we'll keep you posted as more news develops.
Read More

| Polygon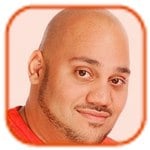 Posted by Andru Edwards Categories: Hot Deals, Movies, PC / Laptop, Storage, Video Games,
Here's today's Deal of the Day list, where we bring the the top discounts on gadgets and consumer electronics for the day. The highlight for today is a site-wide sale at Creative offering 30% off all items with a coupon code:
Don't forget, if you're looking for other deals, be sure to check out our Newegg Promo Code thread.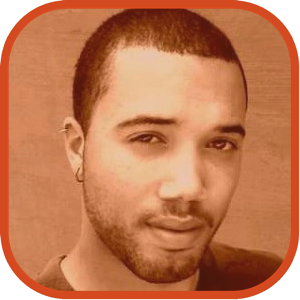 Posted by John Kilhefner Categories: Corporate News, Culture, PlayStation 3, THQ, Wii, Xbox 360,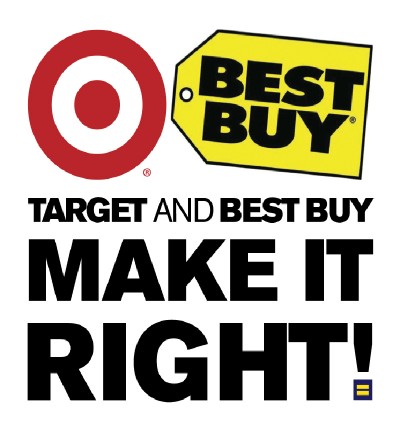 Taking a controversial page from Gamestop's book, Best Buy and Target both are in the beginning stages of implementing a trade-in program for used videos games in exchange for store credit. Best Buy has revealed that it will start offering a trade-in program this week in 600 locations, and will begin selling used games "soon".
Target's Electronic Trade-In department is currently open in North Carolina, and will increase to 850 stores by December 2010. Unlike Gamestop where you can only trade in video games and their accessories to buy more video games and the like; Target comprises a much larger trade-in spectrum, allowing customers to trade in cell phones, iPods, and video games to receive store credit. This store credit can net you the many different items sold in Target, and is not just limited to digital devices.
This all comes much to the dismay of video game publishers, namely THQ CEO Cory Ledesma who recently discussed how used games "cheat" the video game industry. Despite this, it seems that Best Buy and Target intend to get away with some heavy duty cheating this holiday season.
Look for the Best Buy on Columbia Heights 3100 14th St NW to start accepting trade-ins by December.
Read More

| Target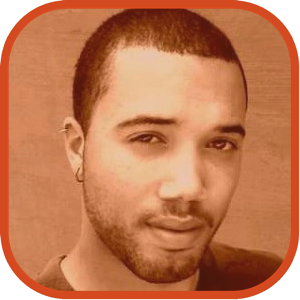 Posted by John Kilhefner Categories: Culture, Downloadable Content, Editorial, Internet, PC,
Kongregate, a community with a firm back bone made up of thousands upon thousands of free games, is about to get even more backing thanks to its recent fusion with gaming giant Gamestop. But will this unlikely pairing hurt the Kongregate gaming community more than it will help? And what exactly does this mean for your beloved local Gamestop?
Kongregate (or Kong for short) averages over 10 million active users with more than 23 million hours of logged game time a month, and puts forward games provided by eager young developers. Indie developers are supported by Kong not only in having a platform to present their wares to such a large community, but also by given a share in ad and transaction revenue. The owners Jim and Emily Greer wholeheartedly support this community, and do their best to give developers and gamers the best possible community for them. They also believe that Gamestop wholeheartedly support the Kong community as well.
Click to continue reading Gamestop Buys Kongregate
Read More

| Kongregate via Gamasutra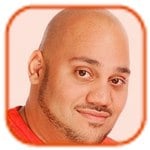 Posted by Andru Edwards Categories: Accessories, Rumors, Xbox 360,

Looks like anyone who was hoping that Kinect would sell for a somewhat reasonable price may be a bit disappointed. After Gamestop priced Kinect at $149, and then took it down, we figured it may have been just a placeholder error. However, today, we also have evidence of Amazon, Wal-Mart, and Best Buy all pricing the upcoming wireless gaming peripheral for the Xbox 360 at the same $149 price point. Seriously, you can buy a brand new Xbox 360 Arcade console for that price today, so that is one expensive add-on. See for yourself:
Now we just play the waiting game for official word from Microsoft.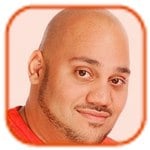 Posted by Andru Edwards Categories: Accessories, Corporate News, Nintendo, Wii,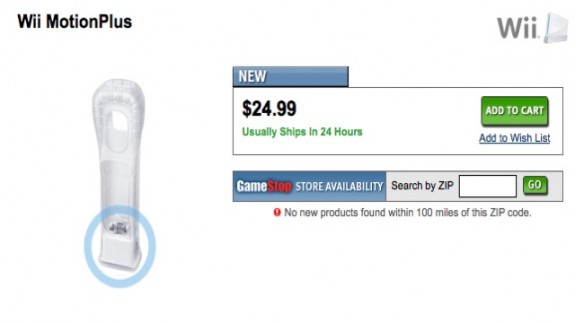 If you are in the market for the Wii MotionPlus, just make sure you stay away from GameStop. Why? Because they are charging you $5 more than any other retailer we've found that sells the device. Nintendo lists the Wii MotionPlus at a suggested retail price of $19.99. While it is just a suggestion, retails chains typically follow the suggested price. However, GameStop is charging $24.99 for the device. Save yourself $5, and buy the Wii MotionPlus at Amazon, cool?
Read More

| Wii MotionPlus on Amazon via Ars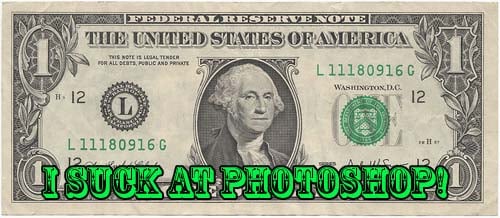 Now that we're over the holiday hump (i.e. every game imaginable being released at the same time, oh god, why do you do this to me), a lot of sites and publications have been putting together lists of games to look forward to in the new year. Me? Nuh-uh. I don't have the cash for that. Fallout and Dead Space alone have depleted my gaming funds for a while (not to mention a certain 360 dying enough times for me to wish ill on its relatives), and if you're like me, you want a cheap alternative until your funds recover. Hell, even if you don't need it, you can't pass up a quality gaming experience on the cheap, but being a penny-pinching bastard like myself tends to help heal those imaginary wounds. So, I've decided to put together a list of a few old-but-still-awesome games that you can get for slightly less than the cost of a night with your mom, though they'll probably last far longer.
You may want to note that some of these games are older and may stutter and wobble and spurt blood if you're running more than Windows XP, so you may want to check your compatibility before you plunk down the green to have them downloaded to your inferior operating system, muahaha. Hit the jump for the rundown.
Click to continue reading Five Awesome Games You Can Play on the Cheap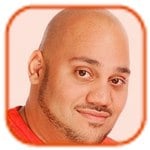 Posted by Andru Edwards Categories: Corporate News, Hardware, Nintendo, Wii,
I just got off a press call with Nintendo of America President Reggie Fils-Aime where the focus was on the availability of the Wii console. Reggie made it clear that Nintendo never expected the success that Wii has been enjoying since launch, and therefore has remained hard to find despite ramped up production. Nintendo is hoping to help out just a bit with a couple of short-term initiatives.
Click to continue reading Wii shortages continue, Nintendo partners with GameStop on rain check program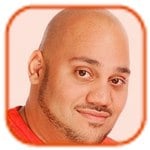 Posted by Andru Edwards Categories: Design, Microsoft, Portable Audio / Video, Video Games,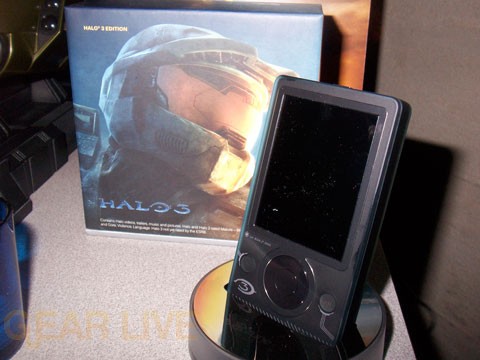 We see that a bunch of you enjoyed our Halo 3 Edition Zune unboxing gallery, so we figured you might be interested in knowing a few more details on the device. We just got official word from the Microsoft Zune team on these facts, so you can pretty much bank on the following. First of all, the Halo 3 Edition Zune will only be available in one color - black with a blue double-shot. Obviously, it has all the external markings that distinguish it from the normal black Zune, but don't go expecting any Master Chief green units.
The Zune Halo 3 Edition will be launching on June 15, 2007, and will be exclusively available from Gamestop stores. That means if you want one, you aren't going to be able to order one from Amazon or pick one up at Best Buy - you gotta head to the wretchedness known as Gamestop. For those wondering about price, the Halo 3 Zune will run for $249.99 - same price as all the other Zunes out there. What's cool about that, though, is the fact that you get a lot of pre-loaded content on the Halo 3 Edition Zune. We aren't just talking about the custom wallpaper either - you can expect a collection of content from Halo, Halo 2, and Halo 3, including videos, full soundtracks, trailers, and artwork. You can check the full list of content on the Zune Halo 3 edition after the break.
Click to continue reading Zune Halo 3 Edition Details
Posted by Michael Cardiff Categories: Culture, Rumors, Xbox 360, Xbox Live Marketplace,
Gamestop, always looking to keep their inventory of used systems and games well-stocked, will be taking the Xbox 360 Core, Xbox 360 Platinum, and original Xbox as trade-in credit towards purchase of a new Xbox 360 Elite (or other purchase). Thus sayeth Kotaku.com and other games websites in the area.
According to Kotaku, you'll also be able to get a better trade-in deal on your used console… the Xbox 360 Platinum will get you $250 (normally $190), Core packs get you $200 (normally $140), and the lowly original black Xbox will get you $50. That all sounds like a pretty good trade-in deal for a new 360 'l33t, but we've gotta wonder how exactly Gamestop is hoping to help the droves of Premium owners that want to transfer their data from the 20GB drive to the Elite's 120GB drive… will you have to sit there and wait for them to do it in-store? Or will they let you keep your 20GB drive for a deposit? Or will they somehow use the magic of the internets' pipes to get your 20GB worth of Elder Scrolls saves and Xbox Marketplace purchases to you? What's the deal here? So far, we're waiting for details on how exactly this operation is going to work. My money is on "not smoothly".
Read More

| Kotaku.com

© Gear Live Inc. – User-posted content, unless source is quoted, is licensed under a Creative Commons Public Domain License. Gear Live graphics, logos, designs, page headers, button icons, videos, articles, blogs, forums, scripts and other service names are the trademarks of Gear Live Inc.