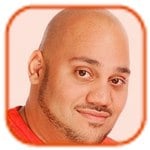 Posted by Andru Edwards Categories: CES, CES 2016, Household, Videos, Wireless / WiFi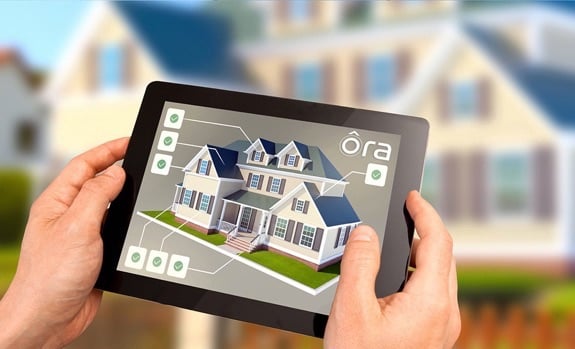 If you've been an early adopter of smart home technology, you've probably recognized just how cumbersome it all can be. As cool and futuristic as the devices themselves are, it gets old having to jump in and out of multiple apps in order to turn on your smart lights, lock your smart lock-equipped door, set your security system, manage your thermostat, etc. In fact, the average home has over 100 devices that can potentially connect to the Internet, as I learned when Panasonic told me about its Ora technology that looks to power the smart home of the future.
Click to continue reading Panasonic Ora brings together the smart home of the future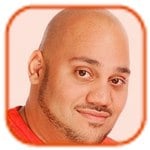 Posted by Andru Edwards Categories: Features, Podcasts, Transportation, Videocasts, Videos
Ever wonder about what the cars of the near future will offer in terms of entertainment? There's a balance between entertainment and safety, and in this episode Andru Edwards chats with Toyota's Ken Parkman about new features coming soon to the Entune App Suite, a feature of Entune Premium Audio that allows you to access some of the most popular smartphone apps right from the car dashboard.
In case you missed it, be sure to also check out the rest of our Toyota series:
Don't forget to subscribe to Gear Live's YouTube channel--also, we are giving away awesome perks for our Patreon backers - thanks for your support!
Click to continue reading Bleeding Edge TV 525: Toyota on the Future of Car Multimedia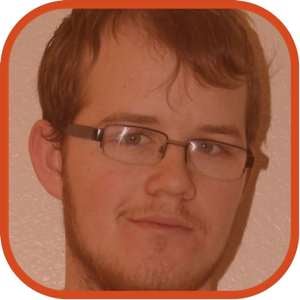 Posted by John Ball Categories: Action, Activision, First Person Shooters, PC, PlayStation 3, Trailers, Wii, Xbox 360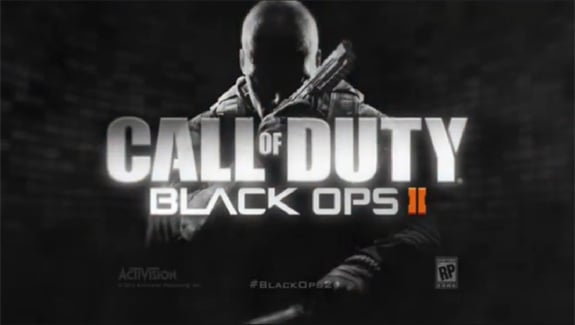 Was it going to be Call of Duty: Black Ops 2 or Call of Duty: Ascension? Some weren't sure what game was next. Rumors have been floating around for the past few weeks about the game, and now those rumors can be laid to rest. Call of Duty: Black Ops 2 has been announced, and, man, does it look awesome.
Set in the year 2029, we find ourselves looking at an aged man tied to a chair, talking about the technology of the time. Warfare has turned its back on using soldiers, and has embraced newer, unmanned robotic technology. Everything from war planes, to walking tanks, to helicopter jets. Somehow, the enemy takes control of the drones and begins attacking the United States (and probably various other worldwide targets.) The result is a man vs. machine extravaganza. Check out the full trailer below.
Click to continue reading Call of Duty: Black Ops 2 Announcement Trailer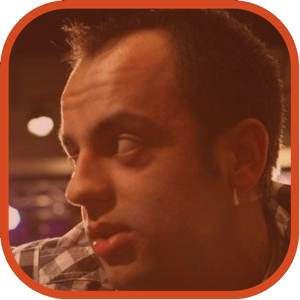 Posted by Andrey Malskiy Categories: Corporate News, Transportation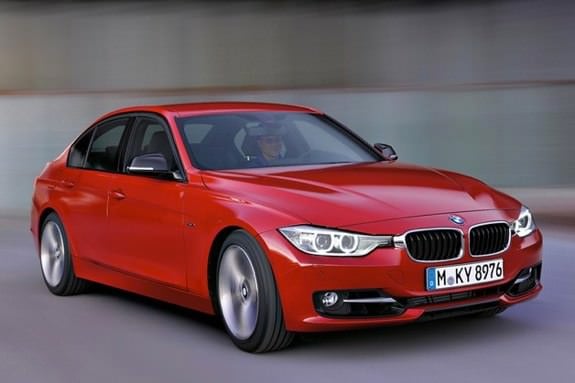 A while back we hit you with a list of the top ten technologies to look out for in automobiles, and now we're here to let you know that one of the items on that list is ready to be brought to market. BMW has long been the reigning champ in luxury compacts and it may soon be adding new bragging rights to its list.
We included the three-cylinder motor on our list due to the economy boost that the motors promise. Aside from luxury, BMW wants to add fuel economy to its 3 Series lineup. At the heart of most three-cylinder cars lies a hybrid motor to aid in power. BMW, however, is taking a different approach. Unlike its i8, which sport a hybrid combo, the company aims to provide relatively the same power and fun that the current 3 Series provides. The three-cylindered motors are expected to hit the streets within the next two to three years.
Read More

| Autoblog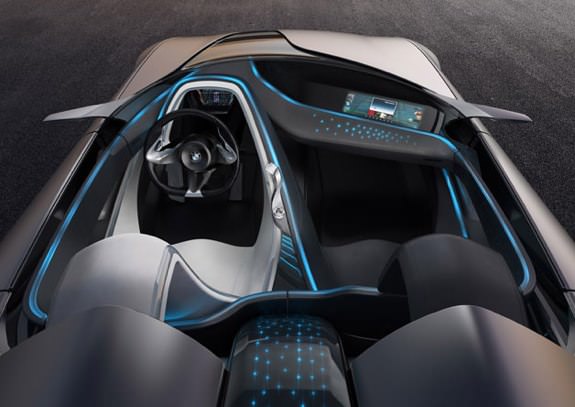 As automotive technology is advancing, things that we found novel are becoming a thing of the past. Remember when the first iPhone came out? People flocked to the phone like moths to a light initially. Now, iPhones are about as common as shoes, having lost their novel appeal.
Now apply the same analogy to automobiles. When automakers incorporated navigation systems into vehicles, everyone wanted one. Heck, even hip hop artists were rapping about it in their music. So the question remains to ask is 'What technology will excite the new car buyer?' BMW may have found the answer for the next big thing. Smart fabric is what they're conceptually attempting to bring into cars. Not familiar with smart fabric? Let's break it down after the jump.
Click to continue reading BMW looking to use smart fabric to bring deep user customization to cars
Read More

| Autoblog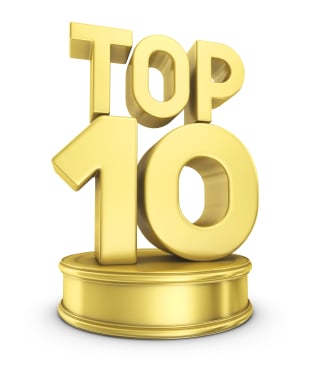 The internal combustion engine saved the horse in the 1900s, and hybrid cars were supposed to save the automobile in the 2000s (nice try, Prius.) Now there's a new savior in town--well, actually, there are a few.
Though the hybrid was a great start, it was only a gateway drug of an idea for gear-heads everywhere. We've all walked out into our driveway ready to get doing, only to stumble upon a flat tire. You can kiss that problem goodbye thanks to Goodyear. Thinking that your engine isn't as efficient as it should be? You're probably right, but technology mirroring NASA will solve that worry for you. Oh, and forget about getting a bigger motor, because you should instead be focusing on the 1-liter powerhouses. As technology improves, our automotive life will too. To get the full story, click on through to get a look at Car and Driver's 10 Most Promising Auto Technologies of the Future.
We're all attached to our vehicles one way or another. They're an extension of ourselves. With all that said, would you be willing to give up driving?
Now, we're not talking about giving up your car and relying on public transportation. Rather, we're talking about the general act of driving, controlling the speed of your vehicle, changing directions with a gripped steering wheel and the like. For many this might sound sci-fi-ish, but for manufactures like Toyota, it's a concept for the near-distant future.
The Toyota Fun-Vii is a vehicle like no other. It allows the user to completely customize the vehicle to their choosing, be it to match their shoes or personality. The Fun-Vii concept allows the driver to place the vehicle into auto-drive, following a set route to preplanned destination. While the vehicle is in motion, passengers are immersed a fully customizable multimedia experience. Furthermore, the vehicle acts like a social hub. It can be used as a racing simulator or as a concert back drop for DJs.
Though it will be interesting seeing this vehicle on the road, there is no set date yet; other than the project release date of 20XX. So, you know, sometime in the next 89 years.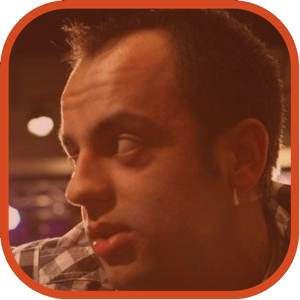 Posted by Andrey Malskiy Categories: CES, CES 2012, Transportation, Videos
By now you're all familiar with Kinect for Xbox 360. Kinect allows users to interact with the video game using hand and body gestures, as well as through voice commands. Though it's still a relatively new concept, the same technology is slowly migrating into vehicles.
Mercedes-Benz debuted its gesture controls, known as Dynamic and Intuitive Control Experience or DICE, at CES 2012. DICE functions by using proximity sensors located within the interior of a vehicle, allowing the user to scroll and select a variety of functions. A highlight of DICE is the ability to select locations on the map instead of searching for them by name. DICE also always users to connect with friends, find information on local business around you, read text messages and control all your basic functions from car temperature to rocking beats.
The main issue with the system, as seen in the video, is the location of the driver. Though there are proximity sensors in the car, there is no set location of where the driver needs to be; often this creates issues for the system recognizing your gesture. Furthermore, there is an issue with safety. Driving is not a controlled environment—yet. There are too many 'eyes on the road' scenarios using DICE, often distracting drivers from focusing on the task at hand. Though this is only a concept idea, Mercedes-Benz says it'll be another 20 years before the production version hits the streets, giving Mercedes-Benz plenty of time to work out the kinks.
Read More

| Autoblog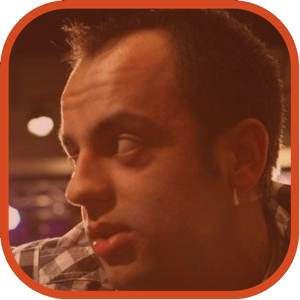 Posted by Andrey Malskiy Categories: Cameras, Design, Videos
The WVIL (which stands for Wireless Viewfinder Interchangeable Lens) camera is one of our favorite gadgets from CES 2012, it's just too bad that it's just a concept and not actually real. Still, the concept alone is genius! If you're crazy about photography--or just cool gadgetry in general--this will statisfy your thirst. What you see is a camera with a removeable lens and viewfinder, which allows you to place the lens anyway, while controlling the viewfinder like you would any other mobile phone or tablet device. Meanwhile, we'll try to get ahold of Artefact, the company behind the concept, as they happen to be stationed here in Seattle. We've got one more video after the jump that shows what the camera would look like in a real-world scenario, but don't let it fool you! This is a meticulously planned out demo that isn't actually real. Still, cool concept.
Click to continue reading WVIL: The amazing future camera concept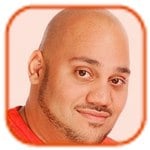 Posted by Andru Edwards Categories: Misc. Tech, Science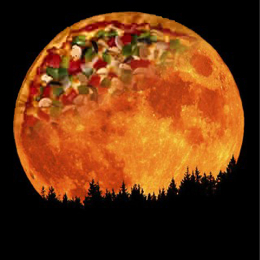 According to the Japanese branch of Domino's Pizza, the company says it will have a branch affiliate on the moon at an undetermined time in the future.
"We started thinking about this project last year, although we have not yet determined when the restaurant might open," said Tomohide Matsunaga, a spokesman for Domino's in Japan.
"In the future, we anticipate there will be many people living on the moon, astronauts who are working there and, in the future, citizens of the moon."
Click to continue reading Domino's vows to deliver pizza on the moon
© Gear Live Inc. – User-posted content, unless source is quoted, is licensed under a Creative Commons Public Domain License. Gear Live graphics, logos, designs, page headers, button icons, videos, articles, blogs, forums, scripts and other service names are the trademarks of Gear Live Inc.