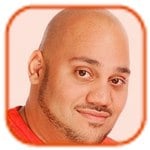 Posted by Andru Edwards Categories: Design, Transportation,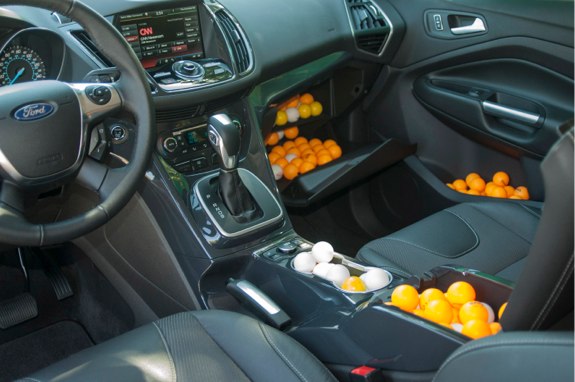 This week Ford unveiled its unique approach to measuring the interior space of its new Escape vehicle. The company didn't do away with the more conventional methods, as the ping pong measurement accompanied high-tech laser-scanned CAD renderings as well.
So, why ping pong balls? As vehicle interiors have become more modern, there are a lot more curves and swooping areas in a vehicle. Umbrella holders tucked away in the door, for example, make it more difficult to use the traditional tape measure. So the Vehicle Architecture team headed by Eric Jackson came up with the unorthodox approach.
Click to continue reading How Ford measures space in the new Ford Escape using ping pong balls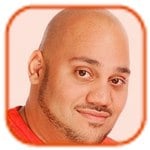 Posted by Andru Edwards Categories: Corporate News, Transportation,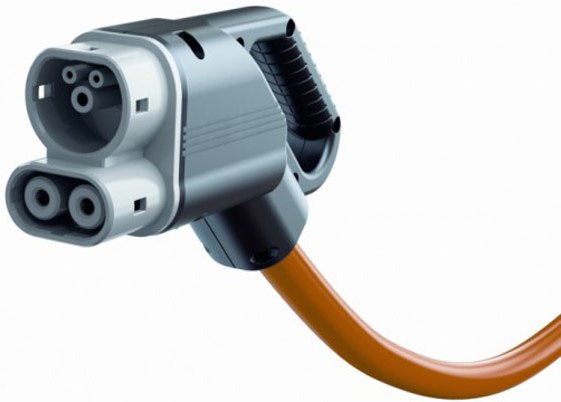 In the world of EVs, the quicker you can charge your vehicle when on the go, the better. That's one stark difference between the electric cars and their gas counterparts--while you're saving money from not having to visit the pump, you're certainly losing out on time. Well, that's about to change, as several EV manufacturers have agreed on a new 20-minute fast-charging standard that'll take you from empty to full within 20 minutes. It's called DC Fast Charging with a Combined Charging System, and the folks over at Audi, BMW, Chrysler, Daimler, Ford, GM, Porsche, and Volkswagen has all agreed that this is the future.
Oh, and to be clear, this really is the future. As in, don't expect to see vehicles that support the stndard for another year or so. Heck, over in Europe, the ACEA isn't even guaranteeing that you'll see charging stations adopting the standard over there until 2017. Hopefully things pick up a little quicker than that here in the US.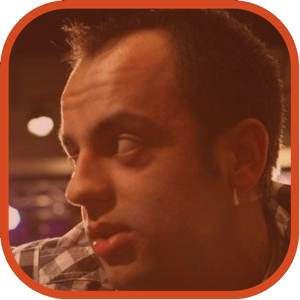 Posted by Andrey Malskiy Categories: Transportation, Videos,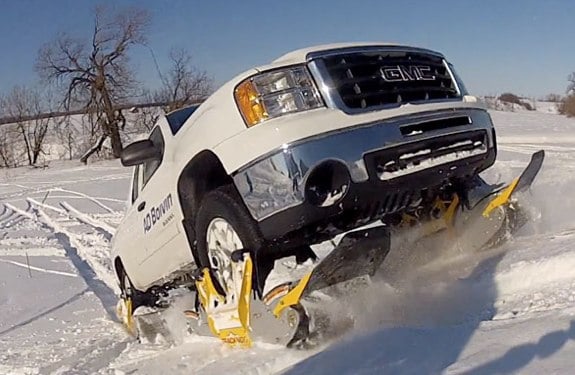 For those that live in areas plagued by long winters, icy roads, and the ever-accumulating snow fall, you know how obnoxious driving can get. Chains are great, but putting them on is a hassle. There's also the option of studded tires, but as soon as you hit deep snow, well, you're outta luck. So what other options are there? You could just wait out the snow, but that could take awhile. Or you could buy a pair of Track N Go treads.
The designers of the Track N Go system are AD Boivin. They're better known for marketing power-sport products for snowmobiles and motocross bikes, and now they're bringing that expertise over to automobiles. Track N Go is basically a treadmill system for your 4x4 pickup truck. You simply drive onto them, lock them, and get on your merry way. To us it looks like it's a universal application, as it's used by a Ford and GMC in the video below.
Though we're not sure when the Track N Go system will be available for purchase, it's something worth watching for. Pricing is still up in the air as well.
Click to continue reading Track N Go offers alternative to snow chains and studded tires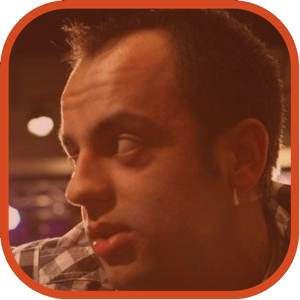 Posted by Andrey Malskiy Categories: Design, Editorial, Rumors, Transportation,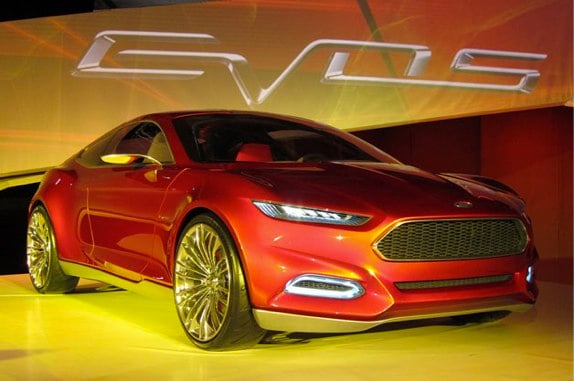 There are rumors floating around that Ford maybe ditching its retro-designed Mustang in favor of a modern look. Wall Street Journal's Matt Ramsey is a proponent of this theory.
In his article, he suggests that Ford is doing so due to decline in retro-looking car sales. He also suggests Volkswagen suffered the same fate with its New Beetle, which also saw a decline in sales. However, Autoblog brings up two valid counterarguments. One is the Mustang did not have competition for years, and now competes against Dodge. Secondly, both manufacturers where hit by the recession, thus sales suffered.
Both arguments hold true. Ford has announced that it's going to take the Mustang global. Though the retro-looking Mustangs are popular here in the States, they may not be everyone's cup of tea in Europe. They're not big on large, bulky vehicles roaming the streets. We don't blame them either, since most of their city streets aren't wide enough for pedestrians to walk on.
The speculated predecessor for the retro-Mustang would be the Evos. The Evos is geared with Generation Y in mind. It also fits well with Ford's overlapping theme set by the Fusion or the Aston Martin look, as we like to call it. Though we're not opposed the redesign, we'd be sad to see the retro-bodied Mustang go to pasture.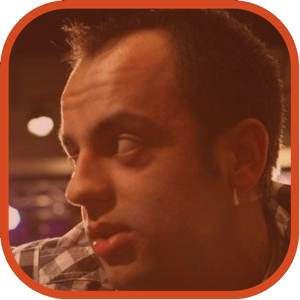 Posted by Andrey Malskiy Categories: Transportation,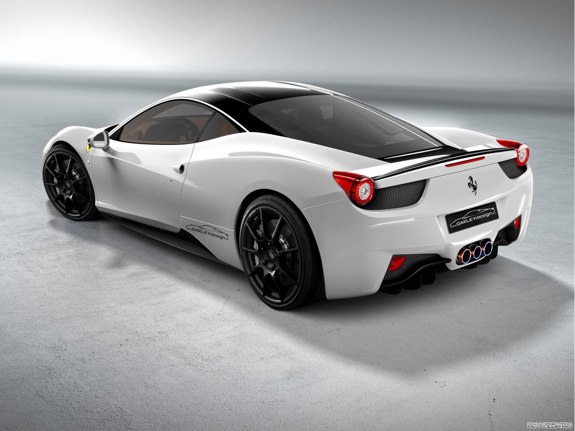 Here's a look at the top 10 vehicles with a high male ownership. We're not all too surprised with the list of cars, minus a couple of choices.
The Ferrari 458 Italia finds itself on the top of the list with 95.3% of its owners bring men.
After you're done thinking about who might own the other 4.7% of the 458, the list continues with the BMW 1 Series M taking second followed by Audi R8, Mercedes SLS AMG, and the Ferrari California. We're not surprised to see all these high-performance, lead-footed fun cars hitting the list. I know that most these cars are on my list of must drive cars before I die.
Number six goes to the Porsche 911, a classic, if you ask us, followed by the Nissan GT-R with 87.9% male ownership. Number eight is were the list take a turn for the worst, the all-ever, cookie-cutter-remixed-Chevy Silverado, GMC Sierra pickup trucks; following closely behind it the Ford F-Series. Number ten goes to the ever-classic, mid-life crisis Chevy Corvette.
What leaves us bogged are the number eight and nine slots, is there really nothing better out there other than pick-up trucks?
Read More

| InsideLine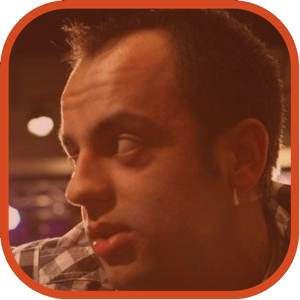 Posted by Andrey Malskiy Categories: Transportation, Videos,
The guys over at Hennessey have always had a knack for speed, power, and record breaking. So it doesn't come to us as surprise that they broke the standing mile record down in Texas. The trio used their Ford GT to reach the record setting speeds at 257.7 mph.
Beneath the wildly wrapped GT lies the beast that powered it all: a twin-turbo charged motor. Their previous setup included a supercharger as well, but that was scrapped and swapped with a more efficient twin turbo setup. What the video above to see the record setting run from the cockpit.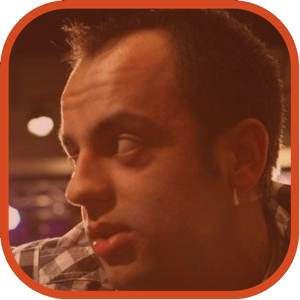 Posted by Andrey Malskiy Categories: Corporate News, Transportation,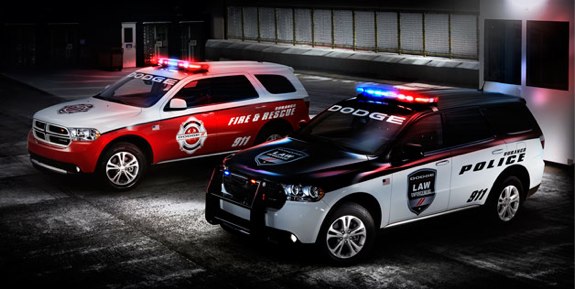 For years Ford has been the staple of law enforcement, so much so that instinctually my foot would hit the brake every time I saw a Crown Victoria in my rear view. But the Crown Vic is being sent to pasture, as a new era of police cruisers is upon us.
Chrysler has been on and off in producing a wanted cruiser. It's been over 40 years since the last great era of Chrysler vehicles being used regularly for law enforcement. Now Chrysler is back in the game. Departments nationwide have widely adapted the Dodge Charger as one of their own, alongside the Chevy Tahoe for those that need a larger cruiser. It seemed that the Tahoe was set to be the next Crown Vic, at least in the SUV-category of cruiser, but not if Chrysler has a say in it.
Click to continue reading Chrysler aims to deploy the Dodge Durango as the next SUV Police Cruiser
Read More

| Autoblog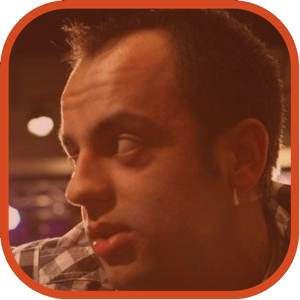 Posted by Andrey Malskiy Categories: Corporate News, Microsoft, Software, Transportation,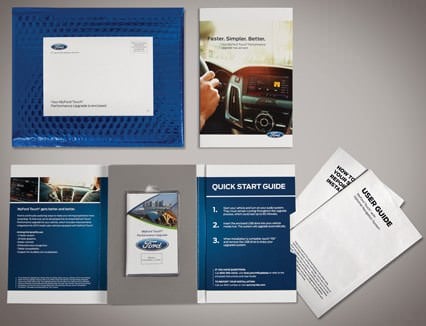 Technology is a driving factor today for many purchases, and automotive purchases are no exception to this rule. Many of those that have purchased or have driven in a new Ford lately have noticed that the vehicle may have been equipped with MyFord Touch or Microsoft SYNC. Ford's Partnership with the technology giant has proven to be a valuable investment, generating growing sales on a yearly basis. However, as we all know, the technology we bought two or more years ago can quickly get outdated. Ford acknowledges this, and is releasing a software update that will launch on the 2013 Ford Taurus and Flex, as well as seven other vehicles. Even better, they are releasing the same update for 300,000 current owners of older models as well.
Ford will begin mailing out the update shortly, which will be loaded on a USB drive with instructions; stopping by a dealership for installation is also an option. The update isn't frivolous either, as it will consist of a smoother UI, enhanced voice recognition, and an enhanced visual experience allowing the user to navigate with ease. Furthermore, for vehicles equipped with a navigation unit, Ford will include a SD card with updated maps.
Click to continue reading Ford brings updated SYNC and MyFord Touch software update to 300,000 cars
Read More

| Ford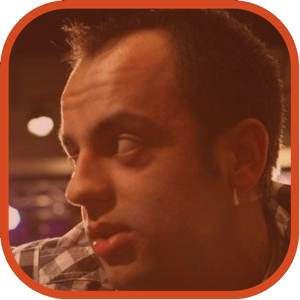 Posted by Andrey Malskiy Categories: Corporate News, Transportation,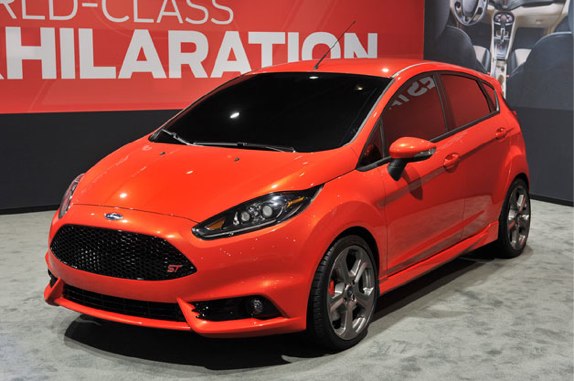 A few weeks back we hit you with the top 10 automotive technologies to look out for in the future. Well, the some of that future tech is hitting us faster than we thought. Ford, along with BMW, has set the ball rolling to move into the future now.
Like many manufacturers, Ford has taken a stand to achieve more miles per gallon. However, as many know, more miles per gallon usually means no power and no fun. Ford doesn't believe that this needs to be the case. The birth of the 1.0-liter motor will likely come forth sometime in the next few months over in Europe, and soon in the US soon after.
Hearing that a car has a 1.0-liter might sound odd to us in the States, but the tune of 177 horsepower does not. Now, granted, not all 1.0-liters will be the same, but Ford has some plans for the Fiesta ST, which will turn the already peppy car into a cracked-out peppy go-kart driving experience. The standard Fiestas will feature a 3-banger producing a mere 100+ horses or so, but the ST version will have 177 horses. Given the power to weight ratio, that will be one hell of a ride. Here's to you, Ford, in giving us MPGs and HPs in the same ride. Cheers.
Read More

| Autocar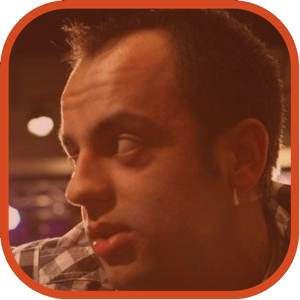 Posted by Andrey Malskiy Categories: Misc. Tech, Transportation,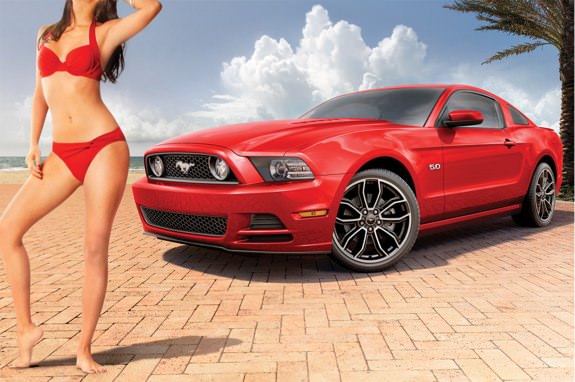 We're always fan of interesting marketing technics, but this one takes that cake. Ford has unleashed a series of marking campaigns in this years Sports Illustrated Swimsuit magazine that feature the sexy Mustang in different colors alongside one beautiful model in a matching swimsuit. The model, Dalena Henriques, never shows her face, but it credited in each ad.
A quick Google search for Dalena Henriques brings up DalenaHenriques.com, no surprise there. The thing is, when you visit the site, every photo in her portfolio features her with the Mustang, with no face revealed. It then becomes obvious--Ford created a fake supermodel (and yes, they credited her as a "supermodel") of their own as an additional means to generate buzz.
Read More

| Adweek

© Gear Live Inc. – User-posted content, unless source is quoted, is licensed under a Creative Commons Public Domain License. Gear Live graphics, logos, designs, page headers, button icons, videos, articles, blogs, forums, scripts and other service names are the trademarks of Gear Live Inc.