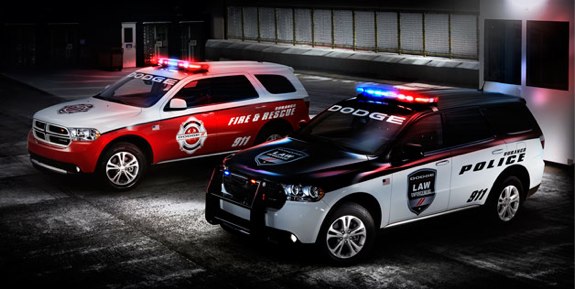 For years Ford has been the staple of law enforcement, so much so that instinctually my foot would hit the brake every time I saw a Crown Victoria in my rear view. But the Crown Vic is being sent to pasture, as a new era of police cruisers is upon us.
Chrysler has been on and off in producing a wanted cruiser. It's been over 40 years since the last great era of Chrysler vehicles being used regularly for law enforcement. Now Chrysler is back in the game. Departments nationwide have widely adapted the Dodge Charger as one of their own, alongside the Chevy Tahoe for those that need a larger cruiser. It seemed that the Tahoe was set to be the next Crown Vic, at least in the SUV-category of cruiser, but not if Chrysler has a say in it.
Click to continue reading Chrysler aims to deploy the Dodge Durango as the next SUV Police Cruiser
Read More

| Autoblog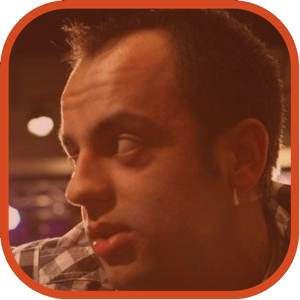 Posted by Andrey Malskiy Categories: Corporate News, Microsoft, Software, Transportation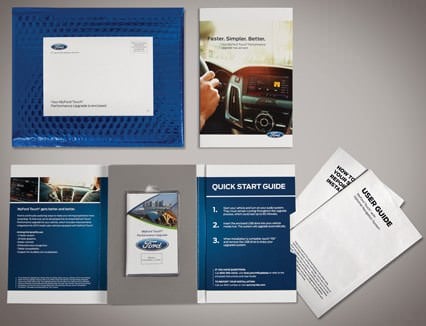 Technology is a driving factor today for many purchases, and automotive purchases are no exception to this rule. Many of those that have purchased or have driven in a new Ford lately have noticed that the vehicle may have been equipped with MyFord Touch or Microsoft SYNC. Ford's Partnership with the technology giant has proven to be a valuable investment, generating growing sales on a yearly basis. However, as we all know, the technology we bought two or more years ago can quickly get outdated. Ford acknowledges this, and is releasing a software update that will launch on the 2013 Ford Taurus and Flex, as well as seven other vehicles. Even better, they are releasing the same update for 300,000 current owners of older models as well.
Ford will begin mailing out the update shortly, which will be loaded on a USB drive with instructions; stopping by a dealership for installation is also an option. The update isn't frivolous either, as it will consist of a smoother UI, enhanced voice recognition, and an enhanced visual experience allowing the user to navigate with ease. Furthermore, for vehicles equipped with a navigation unit, Ford will include a SD card with updated maps.
Click to continue reading Ford brings updated SYNC and MyFord Touch software update to 300,000 cars
Read More

| Ford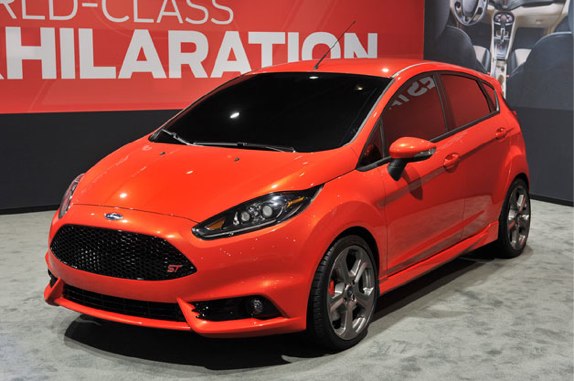 A few weeks back we hit you with the top 10 automotive technologies to look out for in the future. Well, the some of that future tech is hitting us faster than we thought. Ford, along with BMW, has set the ball rolling to move into the future now.
Like many manufacturers, Ford has taken a stand to achieve more miles per gallon. However, as many know, more miles per gallon usually means no power and no fun. Ford doesn't believe that this needs to be the case. The birth of the 1.0-liter motor will likely come forth sometime in the next few months over in Europe, and soon in the US soon after.
Hearing that a car has a 1.0-liter might sound odd to us in the States, but the tune of 177 horsepower does not. Now, granted, not all 1.0-liters will be the same, but Ford has some plans for the Fiesta ST, which will turn the already peppy car into a cracked-out peppy go-kart driving experience. The standard Fiestas will feature a 3-banger producing a mere 100+ horses or so, but the ST version will have 177 horses. Given the power to weight ratio, that will be one hell of a ride. Here's to you, Ford, in giving us MPGs and HPs in the same ride. Cheers.
Read More

| Autocar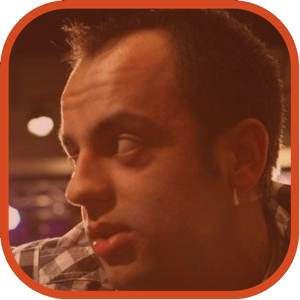 Posted by Andrey Malskiy Categories: Misc. Tech, Transportation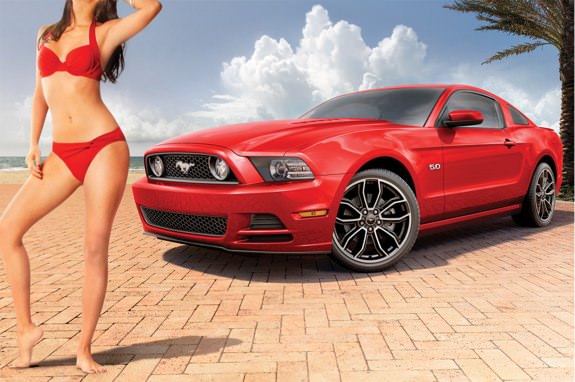 We're always fan of interesting marketing technics, but this one takes that cake. Ford has unleashed a series of marking campaigns in this years Sports Illustrated Swimsuit magazine that feature the sexy Mustang in different colors alongside one beautiful model in a matching swimsuit. The model, Dalena Henriques, never shows her face, but it credited in each ad.
A quick Google search for Dalena Henriques brings up DalenaHenriques.com, no surprise there. The thing is, when you visit the site, every photo in her portfolio features her with the Mustang, with no face revealed. It then becomes obvious--Ford created a fake supermodel (and yes, they credited her as a "supermodel") of their own as an additional means to generate buzz.
Read More

| Adweek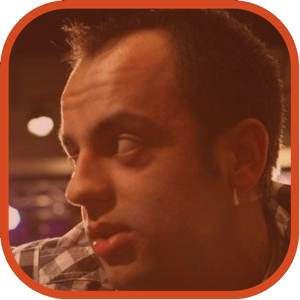 Posted by Andrey Malskiy Categories: Editorial, Features, Transportation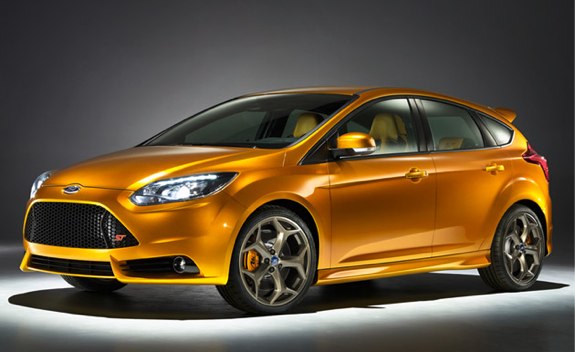 Europe always seems to get the best of breed when it comes to cars. Regardless of the make or model, Europe takes delivery of vehicles we can only dream of over here in America. Here in the States we're often left with slightly bland, dumbed down, and unappealing vehicle selection. Even Ford, an American company, offers vehicles in Europe that we can't get here at home like the Ford Falcon and Focus RS, which we'll zone in more later in the article.
Europeans have a knack for the ultimate driving experience, and one thing we noticed during a visit over the Atlantic during the summer was their love of hatchbacks. No, we're not talking about some hokey-puck cheap car that you'd find a teenager racing around town in. These vehicles are actually pretty awesome. We've put together our list of five hot hatches to look out for and consider if and when you're in the market. Read on!
Click to continue reading Top 5 Hottest Hatchback Cars in the U.S.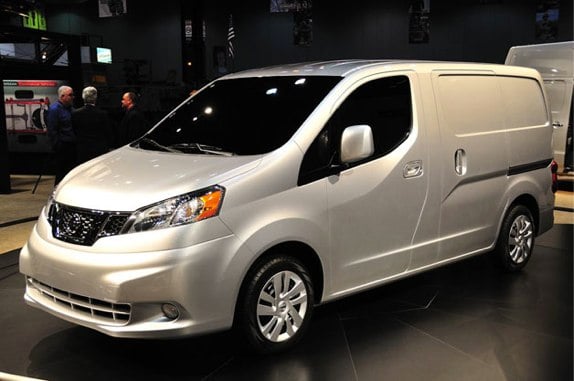 Along with Chevy, Nissan is aiming to take a stab at Ford this quarter. Among small business owners that need some sort of work van, the Ford Transit has been the van of choice since the 1970s. Heck, even thieves loved choosing the Ford Transit due to its peppiness and reliability. Nissan believes its new van, the NV200, could provide to be some friendly competition for Ford.
The Nissan NV200 features a 2-liter four-banger with a mounted CVT gearbox. Loading and unloading is simple, due to a low floor, and it can haul 1500 pounds. The cargo area can easily accommodate your standard pallet, if need be.
All that said, I'd still choose the Ford over the Nissan. Why? Well, while driving the Ford, I'll know its legacy is laced in high-speed car chases, bank robberies, and solid reliability. However, if that's not important to you the price might be the deciding factor. The Transit currently runs for a little over $22,000 and the Nissan is projected to be within that price range.
Read More

| Autoblog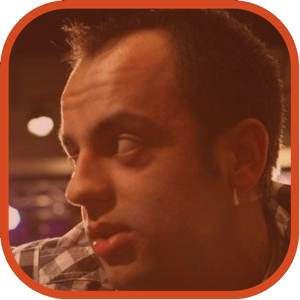 Posted by Andrey Malskiy Categories: Features, Transportation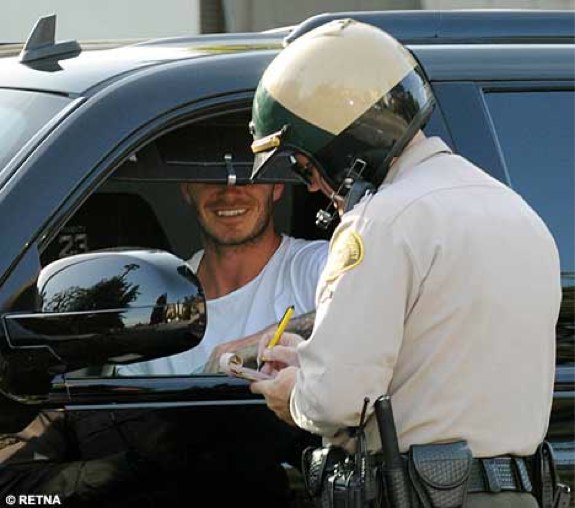 Each day I commute about 60 miles and I see a lot of things on the road. Some things are just gorgeous, like the snowcapped Olympic Mountains, while the other stuff I see is sheer stupidity, like the lady who decided to go against the flow of traffic today. These a pretty much non-issues in the world of driving, while we think that the real threat are the boys in blue. Now don't get me wrong, I have nothing against our task force, but getting dinged for going 5 mph over the speed limit is a bit too ridiculous in my book. Over the years, I've noticed ways of how to avoid tickets at little or no cost to you. Continue reading for some tips!
Click to continue reading 3 ways to avoid speeding tickets that won't cost you a thing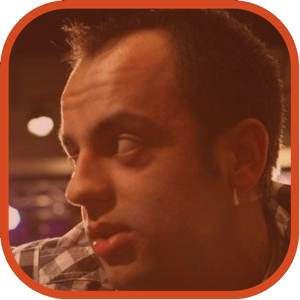 Posted by Andrey Malskiy Categories: Transportation, Videos
Last week we showed you a few sneak peaks at Super Bowl ads focused on cars. Now that the Big Game is over, we wanted to hand it to Chevy GM for making a commercial worth viewing.
The spot takes place in a post-apocalyptic world. The Chevy rises from the ashes, unscathed, and drives away. The end of the commercial is what made us laugh. Chevy had the guts to take a blatant stab at Ford. Though that's a ballsy move on its behalf, I'd suggest they take a closer look at the competition before calling them out. I'd like to draw your attention to the Ford video below. You can watch a Chevy drive away from a CGI apocalyptic hell, or you can watch a Ford drive away after being tossed around in a hurricane. You be the judge.
Click to continue reading Chevy calls out Ford in Super Bowl ad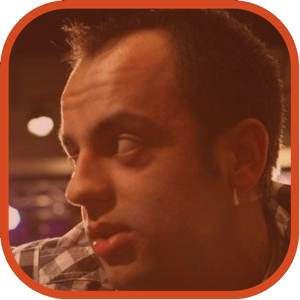 Posted by Andrey Malskiy Categories: Transportation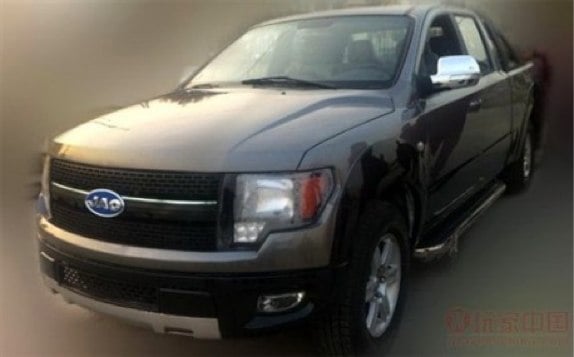 Last summer I finally had a chance to return to my motherland, Ukraine. I grew up hearing stories of the place, but never got to experience it for what it really was, despite being born there. Apart from that fact that most of the stories I heard growing up were true (such as the mob "security personnel" running everything) I was shocked at the counterfeits I saw everywhere.
Now I'm not talking about computer software, as that's inevitable. What surprised me most were the vehicle counterfeits. Yes, you'd have your legitimate Benz here and there, but the general public mostly drove knock-offs from China. I saw countless fake vehicles everywhere, Toyotas to Dodge vehicles each having a Chinese cousin.
Chinese manufacturer JAC will be debuting the 4R3 at the Beijing Motor Show. The 4R3 is essentially a Ford F-150 copy. JAC is aiming to release the 4R3 in South American and African markets as an inexpensive work vehicle. The truck is powered by a diesel propelled four-banger, set to generate a little over a 100 horsepower and 177 torques. Though we're not sure on what Ford has to say about this, we've gotta assume that it's only a matter of time before JAC hears from Ford legal!
Read More

| Car News China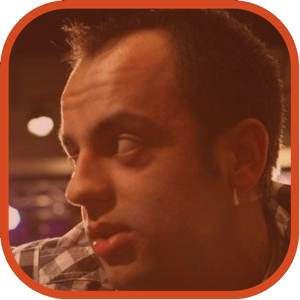 Posted by Andrey Malskiy Categories: Science, Transportation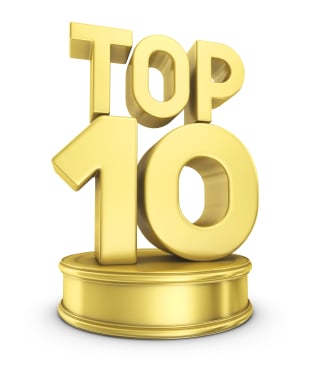 The internal combustion engine saved the horse in the 1900s, and hybrid cars were supposed to save the automobile in the 2000s (nice try, Prius.) Now there's a new savior in town--well, actually, there are a few.
Though the hybrid was a great start, it was only a gateway drug of an idea for gear-heads everywhere. We've all walked out into our driveway ready to get doing, only to stumble upon a flat tire. You can kiss that problem goodbye thanks to Goodyear. Thinking that your engine isn't as efficient as it should be? You're probably right, but technology mirroring NASA will solve that worry for you. Oh, and forget about getting a bigger motor, because you should instead be focusing on the 1-liter powerhouses. As technology improves, our automotive life will too. To get the full story, click on through to get a look at Car and Driver's 10 Most Promising Auto Technologies of the Future.
© Gear Live Inc. – User-posted content, unless source is quoted, is licensed under a Creative Commons Public Domain License. Gear Live graphics, logos, designs, page headers, button icons, videos, articles, blogs, forums, scripts and other service names are the trademarks of Gear Live Inc.