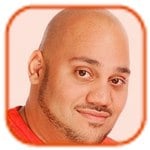 Posted by Andru Edwards Categories: Corporate News, Home Entertainment, Microsoft, Video Games,
Microsoft said Sunday night that it plans to launch its fall 2011 dashboard update for its Xbox 360 game console, complete with voice search via Xbox Kinect, this week.
Microsoft also announced a significant number of related content partnerships, bringing most major services to the Xbox platform this week or by early 2012. On Dec. 6, Starting Dec. 6, a free Xbox Companion app for Windows Phone will let also let users find, learn more about and control content from popular entertainment services on Xbox LIVE.
Shortly after midnight on Sunday night, Microsoft said that the "Bing on Xbox" update would arrive on U.S. consoles beginning "tomorrow," and roll out to U.S. console owners over the coming weeks. Those without a Kinect peripheral will be able to search using Bing text search.
The voice search capability, first revealed in June, will work with both the Xbox Live Marketplace, Zune Video, and selected content partners. On Dec. 6, presumably the date of the update, Microsoft plans to add content from new entertainment partners, including apps, from EPIX, ESPN, Hulu Plus, Netflix, and MSNBC's Today.
Microsoft's vision for the Xbox platform, including voice search via Kinect, probably was more significant six months ago before Apple's Siri began dominating headlines with its ability to naturally search and interact with the user and a variety of apps. Nevertheless, it allows users to interact with a growing sea of content as simply as possible.
Click to continue reading Xbox 360 voice search, TV content deals launch December 6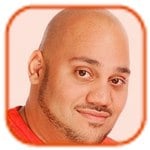 Posted by Andru Edwards Categories: Kinect, Microsoft, Xbox 360, Xbox Live,
What's not new: The Xbox 360 is likely getting a Fall update that contains significant graphical updates and a few new features, like enchanted Kinect motion and voice navigation, Bing integration, and, ultimately, live television streaming.
What is new: A freshly leaked video that shows just how some of the different components of the new Xbox interface are shaping up.
An unknown source has leaked a full video that shows off a lot of the simple menu navigation and new user interface elements allegedly arriving on November 15 as a part of Microsft's fall Xbox 360 dashboard update. What's missing, however, are all the juicy bits: A preview of the voice-activated search, for example, or any kind of mention of an integrated live TV service or promised social connectivity, like the ability to fire off news of one's achievements to a connected Facebook account.
Click to continue reading Leaked video shows new Xbox 360 fall 2011 dashboard update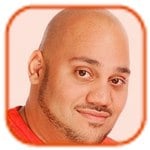 Posted by Andru Edwards Categories: Internet, Microsoft, Xbox 360, Xbox Live,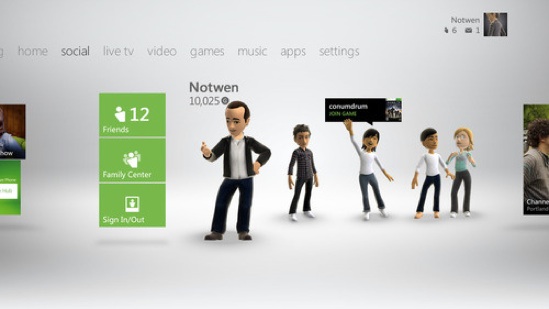 Microsoft didn't have enough time to cover everything that's coming down the pike for Xbox Live with the fall dashboard update, but they sent us an email detailing some of the new hotness that they didn't talk about on stage, and we're super excited to hear that profiles will be able to be saved to the cloud. What does that mean for the average Joe? Well, this means that instead of saving your games to your hard drive or USB stick, you can instead save them to the web. Same goes for your Xbox Live profile, along with achievements, friend list, etc. One thing I've always hated about having two Xbox 360 units in the home is that I need to remember to grab my USB stick and bring it upstairs and down if I want to log into Live. Now, I just enter a username and password on any Xbox 360, from any location, and I am logged in. The days of recovering a Gamertag will be history come this fall!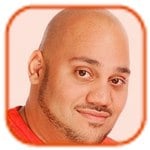 Posted by Andru Edwards Categories: Microsoft, Xbox 360, Xbox Live,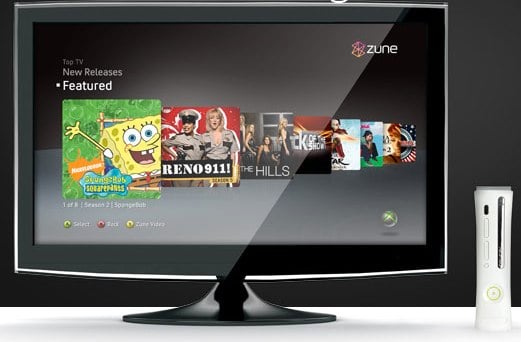 We just got word from our friends at Xbox LIVE that we'll be getting the new Fall 2009 Dashboard Update on Monday, which means we'll be bringing you a preview and walkthrough of all the upcoming Xbox 360 dashboard features, including Twitter, Facebook, Zune instant-on 1080p movies, Last.fm, and more. For a look at everything we'll be bringing you on Monday, hit the jump. Now go enjoy your weekend!
Click to continue reading Xbox LIVE Fall Update: We'll be previewing Facebook, Twitter, Zune 1080p for you on Monday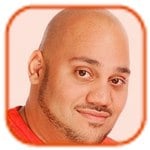 Posted by Andru Edwards Categories: Downloadable Content, Internet, Xbox 360, Xbox Live Marketplace,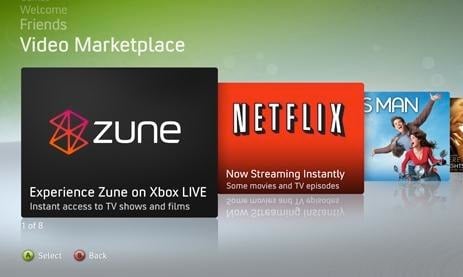 As we all know Zune Marketplace is coming to the Xbox 360. Through the magic of Microsoft Silverlight, instant-on 1080p content will be available when the Marketplace comes to the Xbox 360; but did you know that you could check out the 1080p streaming now? All that you need are a compatible web browser with Microsoft Silverlight installed. As you'll see in the demo, you can play around with the bit-rate to see exactly how the technology will work, and compensate for changes in your Internet speed. Check it out and let us know what you think, is this enough to replace Blu-Ray in your life?
Read More

| Experience Smooth Streaming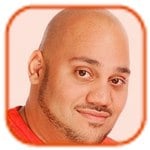 Posted by Andru Edwards Categories: Downloadable Content, Microsoft, Xbox 360, Xbox Live,
So, we hit you with a 20-minute video tour of the New Xbox Experience, but we've received a bunch of feedback where you guys were asking about the installation process of the new dashboard. Thing is, since we had already updated our two Xbox 360 units, we couldn't go back and show how installation worked, since you can't go back to the old interface once you've upgraded. Luckily, Major Nelson just put up a video showing how installation of the NXE works. Check it out above - as you'll see, it's all painless. November 19th is just five days away.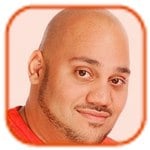 Posted by Andru Edwards Categories: Full Episodes, High Score, Design, Features, HDTV, Home Entertainment, Podcasts, Video Games, Videocasts, Videos,
We know a lot of you Xbox 360 owners are counting down the days to November 19th, which is the day that everyone will be able to download the New Xbox Experience dashboard update. Until then, we figured we'd give you a nice, full walkthrough of the update and its interface. Our friends up in Redmond were able to send the update to one of our two Xbox 360 consoles, which in turn, allows us to bring you this exclusive first-look walkthrough.
We show you everything, from the boot-up video, the new HDTV display output options, Xbox avatars, Netflix, and a whole lot more. Our early thoughts? We love it. In fact, we love it so much, that we now hate our second Xbox 360, which still has the old, busted blade interface. We want NXE on that one as well.
One thing we mentioned in the video that we need to clarify, though. As it turns out, Netflix HD streaming should be available on other Netflix-enabled hardware devices on November 19th as well, as opposed to HD streaming being exclusive to the Xbox 360 at first.
Oh, and be sure to check our New Xbox Experience gallery if you wanna see some screenshots in addition to the video - and if you have any NXE questions about anything we didn't cover, or didn't delve into enough, let us know on the forum.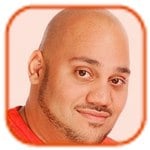 Posted by Andru Edwards Categories: Microsoft, Xbox 360, Xbox Live,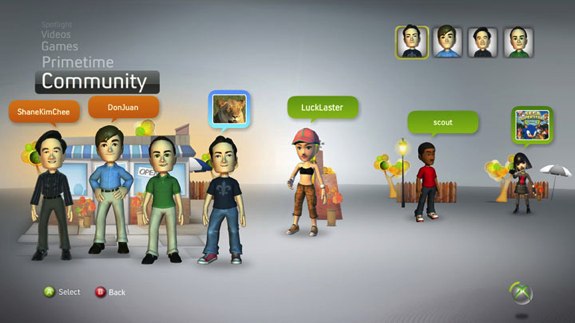 At the Tokyo Game Show, Microsoft finally let everyone in on the date that their current Xbox experience would be ending, and the New Xbox Experience would be, er, beginning. We knew it would be coming in the fall, but the firm date is November 19th. We hope you're ready to spend hours working on that perfect Avatar, because we are going to so own you in 1 vs. 100, despite having never seen it on television. The New Xbox Experience will go live for all Xbox 360 gamers across the world at the same time - no staggered launch here, folks. We must admit, we're looking forward to it.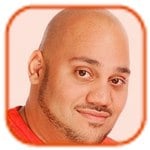 Posted by Andru Edwards Categories: Microsoft, Rumors, Xbox 360,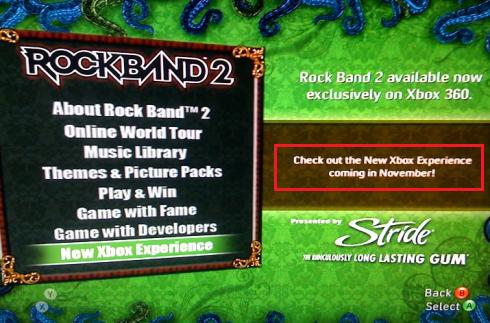 Well, this is an odd piece of news. Apparently, one eagle-eyed gamer realized that release details of the New Xbox Experience dashboard update were staring him right in the face, by way of an advertisement in the current dashboard. As you can see in the image above, in the ad for Rock Band 2, you see the phrase "Check out the New Xbox Experience coming in November!" Okay, cool, but can we view this as accurate? Microsoft always has the last say on when their dashboard updates hit, but they also have final say on how advertising appears within the Xbox ecosystem. Thoughts?
Read More

|
Joystiq
© Gear Live Inc. – User-posted content, unless source is quoted, is licensed under a Creative Commons Public Domain License. Gear Live graphics, logos, designs, page headers, button icons, videos, articles, blogs, forums, scripts and other service names are the trademarks of Gear Live Inc.