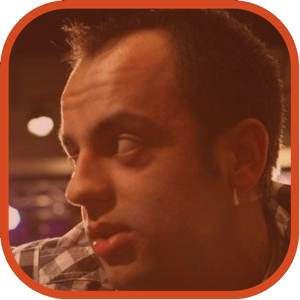 Posted by Andrey Malskiy Categories: Science,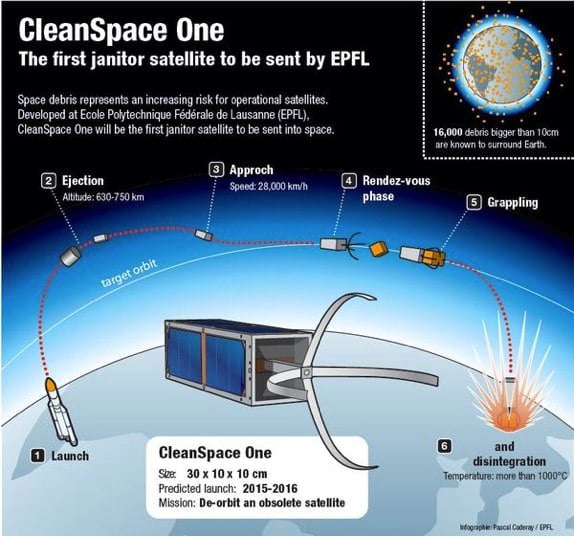 We've been hitting up space like a creeper hits up his Facebook crush. The thing is, a creeper leaves no traces of what they're doing, but that can't be said for our space explorations. Ever since our first trip, we've been leaving bits and pieces behind. Over the years, left untreated, this has become a problem. Now, the folks at the Swiss Space Center at EPFL (the Federal Institute for Technology in Lausanne) are looking to clean up with the development of satellites that have a case of OCD.
The Swiss team has designed a 'janitor' satellite, which will roam space and collect debris. As the satellites return to earth, the debris will be burned as it re-enters the atmosphere. CleanSpace One is a series of satellites that are set to launch within the next three to five years. Scientists are working on a claw-like feature that can grab debris that's traveling at speeds reaching 17,000 miles per hour. If this projects proves to be successful, an estimated 16,000 pieces of space junk could be removed.
Read More

| EPFL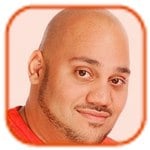 Posted by Andru Edwards Categories: Science,
Astronomers said Monday that NASA's Kepler spacecraft has discovered a far-off planet that orbits its Sun-like star at just the right distance to support life. Kepler-22b is about 2.4 times bigger than Earth and is located 600 light-years away from our planet.
"We're getting closer and closer to discovering the so-called 'Goldilocks planet,'" said Pete Worden, director of NASA's Ames Research Center, according to Space.com, referring to a habitable planet that is "just right" in meeting all the requirements for life.
Kepler-22b is pleasantly warm, with an average surface temperature of 72 degrees Fahrenheit, according to researchers. It orbits its star at the right distance for liquid water to exist.
The Kepler spacecraft has discovered 2,326 potential planets just 16 months into its planet-hunting mission. If those discoveries are confirmed, it brings the total number of planets scientists have discovered outside of our solar system to four times the 700 or so that were known to exist prior to Kepler's mission.
Click to continue reading Kepler-22b: The most Earth-like planet ever found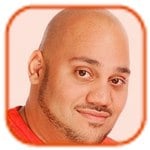 Posted by Andru Edwards Categories: Science,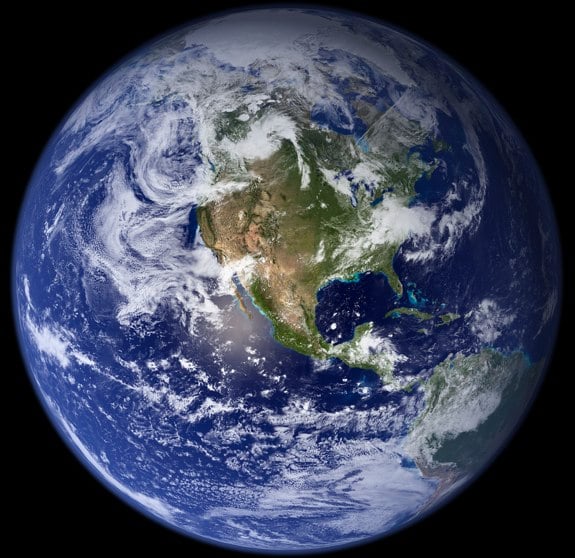 What you see above is the highest resolution picture ever taken of planet Earth, recently uploaded to Flickr by NASA's Goddard Space Flight Center. The images took months to piece together, using thousands of true-color images in an attempt to minimize cloud coverage in the final picture, providing a better view of the land masses.
This spectacular "blue marble" image is the most detailed true-color image of the entire Earth to date. Using a collection of satellite-based observations, scientists and visualizers stitched together months of observations of the land surface, oceans, sea ice, and clouds into a seamless, true-color mosaic of every square kilometer (.386 square mile) of our planet. These images are freely available to educators, scientists, museums, and the public. This record includes preview images and links to full resolution versions up to 21,600 pixels across.
You can see the images in larger resolution, as well as an alternate view, over on the Goddard Space Flight Center Flickr page.
Read More

| Flickr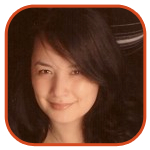 Posted by Veronica Santiago Categories: 20th Century Fox, Disney, Paramount, Sony, Universal, Warner Bros, Action, Adaptation, Adventure, Animation, Documentary, Drama, Family, Music, Romance, Sequels, Comedy, Thrillers, Box Office, Lists,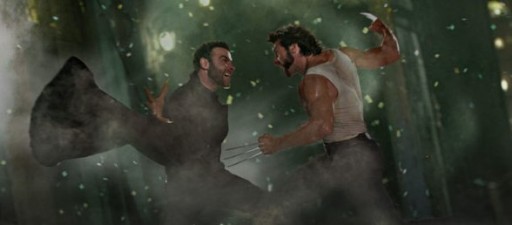 Despite a growing list of hurdles (leaked footage, swine flu, mediocre reviews), X-Men Origins: Wolverine proved it was a force to be reckoned with last weekend. Although it failed to surpass X-Men: The Last Stand (that 2006 entry debuted at $122.9 million), the Fox feature trounced the competition with an $85.1 million open. In other words, Wolverine earned over $20 million more than the other Top Ten entries…combined.
Sitting far back in second place was Ghost of Girlfriends Past, Matthew McConaughey's attempt to bring a little muscle into the box office. The romantic comedy, costarring Jennifer Garner, grossed $15.4 million on the weekend before Mother's Day. (That's less than a million more than what Made of Honor pulled in at this same time last year.) Meanwhile, last Friday's only other wide release, Battle for Terra, raked in a disappointing $1.1 million for a 12th place finish.
Click to continue reading Box Office Breakdown: Wolverine Claws Its Way to the Top
Read More

| Variety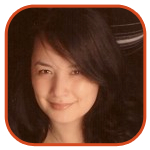 Posted by Veronica Santiago Categories: Disney, Lionsgate, Paramount, Sony, Universal, Warner Bros, Action, Animation, Documentary, Drama, Family, Musicals, Sequels, Comedy, Thrillers, Box Office, Lists,
It was a battle between two Dreamgirls stars at the box office this weekend.
After back-to-back roles in music-related dramas, Beyonce Knowles proved she could deliver without having to sing a note. Obsessed, a thriller produced for approximately $20 million, pulled in nearly $29 million for a 1st place finish. The film, also featuring two NBC stars (The Office's Idris Elba and Heroes' Ali Larter), more than doubled last week's champ, 17 Again.
Meanwhile, an Academy Award winner and an Iron Man joined forces for a surprising fourth place finish. The Soloist, costarring Jamie Foxx and Robert Downey Jr., didn't even cross the $10 million mark. Although it was once considered as a pre-Oscars release, the film's debut grossed less than last week's nominee-filled entry, State of Play.
Click to continue reading Box Office Breakdown: Audiences Drawn to Obsessed
Read More

| Variety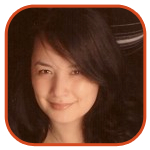 Posted by Veronica Santiago Categories: DreamWorks, Magnolia, Sony, Universal, Action, Documentary, Drama, Foreign, Political, Science Fiction, Thrillers, Lists, New Releases,
Here are some possible suggestions for your upcoming weekend: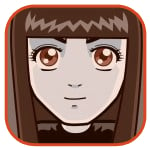 Posted by Sheila Franklin Categories: Science,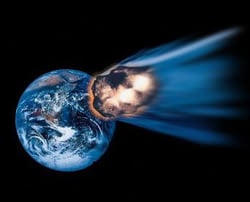 It seems that an asteroid flew by our planet Monday and very few knew about it at the time. It was about 115 feet wide (about the size of a 10 story building) and came within about 45,000 miles, twice the distance of the highest satellites. Astronomers knew that DD45 was coming but figured there was no collision risk and didn't make a big deal about it. We suppose that is so that those of us who watch sci-fi movies wouldn't panic, but experts say that should one that size strike, it would have the impact of 1,000 bombs like the one that hit Hiroshima.
Read More

| MSNBC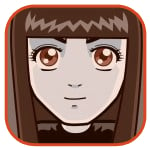 Posted by Sheila Franklin Categories: Design, Household, Science,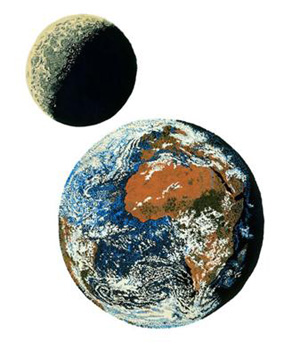 Instead of projecting our planet and moon on your ceiling, why not walk all over it? These rugs are created out of virgin wool in six colors. The Earth Rug has a diameter of 98.5-inches with a huge price of $2752.80 while the Moon is 47.25-inches and can be yours for $824.60. At prices like that, perhaps it would be best to offer the rugs to traveling aliens who are looking for souvenirs to take back to their planets instead of the usual t-shirts.
Read More

| The Magazine.Info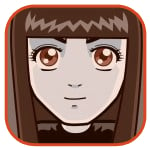 Posted by Sheila Franklin Categories: Design, Misc. Tech, Science,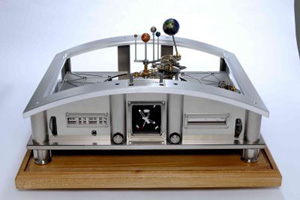 If you want to keep an eye on our planet and everything that is going on around it, you might consider this Richard Mille Planetarium-Tellurium. It features the rotation of Earth and those of the moon, Mercury, Venus, and the sun. It has year, month, day, hour and minute indications with its perpetual calendar, and will display the seasons, equinoxes, solstices, and zodiac signs. Made of titanium, steel, brass, gold, silver, and red corundum, this is a one of a kind device with its asking price in seven figures, but you can catch it on display next month at the Temple of Time in Singapore if you happen to be going that way.
(Thanks, Mitch)
Read More

| Watchismo

© Gear Live Inc. – User-posted content, unless source is quoted, is licensed under a Creative Commons Public Domain License. Gear Live graphics, logos, designs, page headers, button icons, videos, articles, blogs, forums, scripts and other service names are the trademarks of Gear Live Inc.