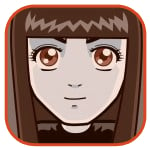 Posted by Sheila Franklin Categories: Wearables, Music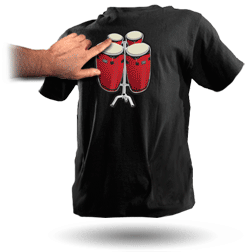 Feel the need to air drum while hanging out at your fave nightspot? Good thing it's kind of dark because you may get a funny look or two when you have on your Electronic Bongo Drum T-shirt. The touch-sensitive tee has a built-in speaker, four different sounds and a battery pack that is removable. Available in medium and large for $49.16, sign up to be notified when their next batch arrives.
Read More

| Latest Buy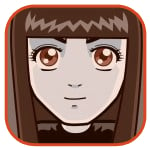 Posted by Sheila Franklin Categories: Music, Portable Audio / Video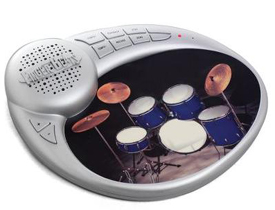 If you are one of those people who drives others crazy by constantly drumming on tabletops, you can now make them go absolutely bonkers with the Finger Drum Mousepad. At a size of 9 x 8 x 2 1/2-inches, the gadget plays 8 different percussion sounds that include bass, snare, two rack toms, a floor tom, hi-hat, crash, and ride cymbals. The demo mode features 6 preset patterns and you can record up to 30 rhythms of your own. There are volume and tempo controls and an input for attaching an MP3 player. The electronic drum comes with 4 AAA batteries and carries a $39.95 price.
Read More

| Hammacher Schlemmer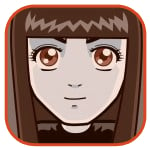 Posted by Sheila Franklin Categories: Wearables, Music, Videos
Take music to a whole different level with this electronic t-shirt that you can actually play. There are 7 different sounds and when you, or someone you trust, taps with fingers, sound comes out the built-in speakers. Available in black cotton in 5 sizes, it needs 4AAA batteries (not included.) The battery pack and speaker are removable for washing the tee. The Electronic Drum Kit Shirt has a MSRP of $29.99.
Read More

| ThinkGeek


Posted by Lolita Beckwith Categories: Accessories, USB, Toys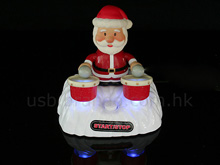 Ever wonder what Santa does in his spare time (which, let's face it, he has lots of)? Well apparently, he's been taking drumming lessons, allegedly from the Little Drummer Boy, but we digress. Anyway, his enviable talents are finally on display via the USB Drumming Santa Claus. Just plug the cord into your USB port and…you guessed it…he starts drumming away to one of 5 built-in Christmas tunes. Plus, blue LED lights flash away to the beat of his drums. Love it! An adorable holiday gift or get one for yourself to decorate your cubicle and annoy
entertain your co-workers. Available for $18 USD. If Santa's not your cup of cocoa, check out the equally talented USB Drumming Snowman instead….
Read More

| Brando


Posted by Lolita Beckwith Categories: Accessories, USB, Music, PC / Laptop, Toys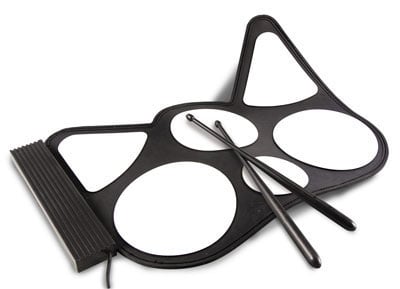 Is there anything that handy USB port can't be used for? For instance, check out this cool USB-powered Roll-Up Drum Kit, which has 6 drum pads, and pre-programmed sets of music for genres such as rock, African and Jazz. You can also customize the drum sounds, record tracks to email to friends, and there's even a tutorial. According to the website, the drums are compatible with Windows XP and Windows 2000, but there's no mention of the persnickety Vista, so beware. We suggest you bring it in on your last day of work…to guarantee you go out with a bang. Check out the website for a demo video. Available for $28 USD.
Read More

| My Virtual Zone


Posted by Lolita Beckwith Categories: Accessories, Music, Toys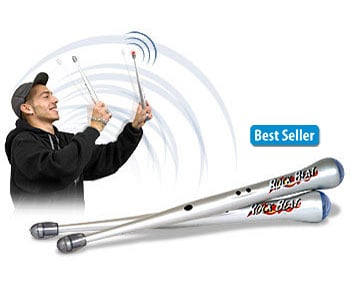 We've all played "air drummer" with imaginary drumsticks, or done a faux "rimshot" to a corny joke. With Rhythm Sticks, you can now do them for real. That's because Rhythm Sticks make drum sounds just by hitting the air! Genius! Choose from a classical or electronic drum beat or a cymbal crash. Plus, the sticks' tips light up, we presume for all you nocturnal drummers out there. Requires 4 AA batteries and an excuse to have fun. Available for $18 USD. Visit the website for a video demo.
Read More

| I Want One of Those


Posted by Paul Hamilton Categories: Accessories, Downloadable Content, Features, Hardware, Microsoft, Music, PlayStation 3, Wireless, Xbox 360
The Official Xbox Magazine's podcast has an interview this week with Harmonix co-founder and president Alex Rigopulos about their upcoming game Rock Band. In the interview he talks about the game bundles, although light on concrete details he does confirm a band-in-a-box bundle that will include a guitar, drum kit and microphone. However, he goes on to say that the PlayStation 3 version will include a wireless guitar controller while the Xbox 360 version will have to include a wired guitar because Microsoft's wireless technology is too expensive to make the bundle reasonably priced. Since the 360 also has only two USB ports, the 360 Rock Band bundle will also be packed with a USB hub.
Rigopulos goes on to discuss the game's career modes a little, saying there will be both solo career mode that progresses in a linear fashion similar to what Guitar Hero players are used to, but they are also including a less linear band career mode. In this mode you traverse to various venues trying to build up your fan base and in some cases return to previously played locations to maintain your fame there. Also it's worth noting that the solo career mode will not include a bass career track so your options are vocals, guitar and drums in solo career mode. But Rigopulos did reveal that the finale songs for each career path (and therefore likely the difficulty distinctions throughout) will be different for each instrument, and he even said that at this point the drum finale will be The Who's "Won't Get Fooled Again."
Click to continue reading Harmonix Co-Founder Answers Questions About Rock Band
Read More

| KOXM Podcast


Posted by Paul Hamilton Categories: Music, Nintendo, Nintendo DS, Portable/Mobile
Okay, the game is Hannah Montana. But subtitled "Music Jam," this game looks like a portable Rock Band including recording capabilities, four different instruments, wireless multiplayer and some really cool gameplay. There's really no reason to be ashamed if you end up excited about this game. Except, you know, the teeny bopper license and the fact that any guy over 13 who buys this will get a lot of really suspicious looks from game store clerks.
Still, the guy demoing the game in the video is not a wuss and would totally beat you up, so if he's comfortable playing it, you should be too.
Or, you could hold out and hope that Disney Interactive wisely re-brands this down the road with something a little less emasculating or at the very least a little less "middle school."
Read More

| Infendo

Posted by Michael Cardiff Categories: Electronic Arts, Hardware, Music, PlayStation 3, Xbox 360
As we had guessed a few times before, MTV, Harmonix and EA are working together to suck the Guitar Hero well dry. The news today is that these three companies will be working together to produce Rock Band, a GH-like game that will include new peripherals that will let you drum, sing, and of course strum your way to rockstar fame. Looks like it's time to make some more room in your home for gaming peripherals - given that the Guitar Hero guitar is nearly real-guitar sized, we can only imagine how big the Rock Band drum set is going to be… or perhaps they'll build some nifty motion-sensing drumsticks?
With online play, killer peripherals, and a pretty hot looking list of record labels signing on, this game could be huge… both in the metaphorical AND physical sense. Hopefully the controller(s) won't make the game as expensive as a new console, though. Rock Band is currently announced for the PS3 and Xbox 360 although developers have hinted that a Wii version is also in the works.
Click the jump for the full press release…
Click to continue reading Rock Band - Make Room for the Peripherals
Read More

| USA Today

© Gear Live Inc. – User-posted content, unless source is quoted, is licensed under a Creative Commons Public Domain License. Gear Live graphics, logos, designs, page headers, button icons, videos, articles, blogs, forums, scripts and other service names are the trademarks of Gear Live Inc.