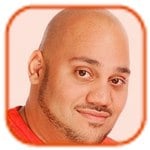 Posted by Andru Edwards Categories: HDTV, Home Entertainment, Family, Men, Techies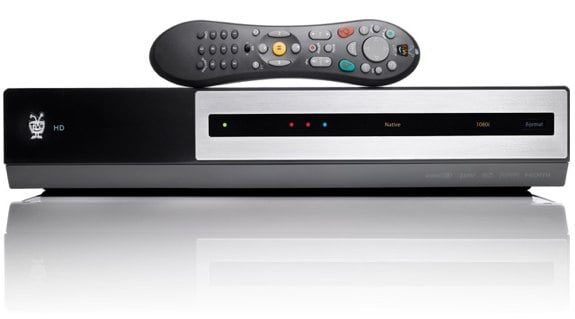 Here's a quick news bite for anyone looking for a holiday gift for that entertainment junkie in their life (or, for that matter, for themselves) - Amazon is selling the TiVo HD unit at $249.99. That's $50 off the regular price of $299.99, or a smooth 17% off. Sure, it's no Series 3, we know, but still, it is TiVo in all it's HD goodness. We aren't sure how long this one is going to last, so jump on it quick if you want it.<
Read More

| TiVo HD Amazon Deal


Posted by Lolita Beckwith Categories: Hot Deals, Internet

Psssst! Looking for electronics at a nice discount? Click on over to Target.com's Electronics section and scroll down to the link called "Pre-owned Electronics." There you'll find an assortment of items that have been returned to the store in the past month…at reduced prices. For instance, they currently have a 52" HD rear-projection TV for $1000 USD, much less than its original price of over $1700. What else can you find? More Hi-def TVs, video cameras, iPods, and video game consoles. Target claims each item has been refurbished and inspected—and backs it up with the same 90-day return policy new items get. Can't beat that, because Holiday season is here, people…
Read More

| CNet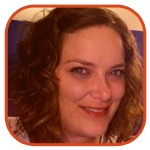 Posted by Jenny Lewis Categories: Hot Deals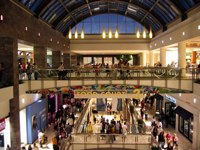 Aaah, Thanksgiving. Food, friends, family… And making plans for taking advantage of all of the great Black Friday shopping!
Every year it gets easier to make those plans, thanks to a growing number of tipsters running websites dedicated solely to the first huge shopping day of the holiday season. Unreal deals can be found if you know where to look, and these sites are quick on the draw when it comes to publicizing not only the best bargains but even full scans of Black Friday circulars.
Some of these sites are already alive and kicking, posting bargains from Target, Kmart, Costco, and hhgregg, among others. A couple of the tech bargains of note this year include a Kodak 8 megapixel digital camera from Target for $89 and Kmart's Magellan Maestro 3100 navigation system priced at $129.99.
The Official Black Friday 2007 Website, BlackFriday.info, the Official Black Friday 2007 Website and Black Friday are being updated often and as Black Friday gets closer will have even more bargains to publicize. It's just one more thing that the price-savvy techster can be thankful for.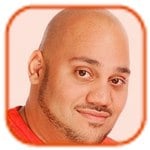 Posted by Andru Edwards Categories: Hot Deals, Internet
This is a sponsored post via ReviewMe, but all opinions are our own:
We know that the gadget habit can get expensive fairly quickly - trust us, we know. This is why we like sites like Dealighted. We just found out about this site, which is a tool that aggregates and arranges deals from all over the Internet in one place. They get about 650 or so new deals posted per day, and they actively monitor sites like Slickdeals, Fatwallet, and Anandtech, and identifies the most popular deals on those sites as well.
Click to continue reading Dealighted Finds Best Deals on the Web
Posted by Michael Cardiff Categories: Namco, Nintendo DS, Nintendo Gamecube, Party Games
OK, OK, so Pac-Man Vs. may not have been Nintendo's most stunning E3 announcement ever… in fact, it will probably live on in infamy as one of the most disappointing Nintendo surprises ever. That said, it was actually quite a fun party game if you happened to have a Gamecube, GBA, GBA-to-Gamecube link cable, and 3 other controllers.
Well, if you've never had a chance to play this gem, there's good news - as part of the most recent Namco Museum cart for the DS, you'll be able to enjoy the classic and (thanks to the DS) with nary a wire in sight. Pac-Man Vs. will be included with Namco Museum and for about $19.99, you'll be able to enjoy the game wire-free (AND, with only one cartridge for up to 4-player gaming), coming this summer.
Click the jump for the full press release…
Read More

| Wired Game | Life

Posted by Michael Cardiff Categories: Hot Deals, Internet, Nintendo, Release Dates, Wii
I'll be very interested to see if Circuit City actually plans on honoring this bargain (and will probably make the trip to my local Circuit City myself!). In their weekly circular, they note the release date (today) of Super Paper Mario with the accompanying text:
guaranteed (3) in store 2pm or get a $20 gift card**
Where, with a little additional sleuthing we see that (3) means "Offer valid this week only for select video game New Releases on the advertised release day from 2pm until close of business. In-store only" and ** means "Gift card good for future purchases only. Terms and conditions are applied to gift cards"
Doesn't sound like a bait and switch to us! So if we've got this right, as soon as Circuit City sells out of Super Paper Mario today, anyone who expresses interest in the title can get $20 toward a future purchase? Not bad… not bad at all. Hopefully this title will sell as well as its expected to and we'll all be $20 richer at the end of the day. If not, I at least plan on picking up a copy… I imagine it'll be a win-win situation for a lot of other Wii owners out there.
Read More

| Circuit City Weekly Ad via Joystiq.com
Posted by Michael Cardiff Categories: Hardware, Hot Deals, Wii
First free DS Lites, and now a free Wii? Has Gamefly been stockpiling Wii's all this time? Are THEY the reason no one can find the new Ninty console anywhere?
Anyways, Gamefly.com is currently offering a promotion that could get you a Wii for free (or about $60, if you want to enlist some imaginary friends' help). All you have to do is get 5 of your friends to sign up for the service (which is the Netflix equivalent of videogames), and once they've been paying members for a month - with plans starting at $14.99 - you get a free copy of Nintendo's elusive console.
If you have five real gamer friends, then perhaps you can convince them to sign up as a donation to your "I really want a Wii" fund.
Read More

| Gamefly.com

Posted by Michael Cardiff Categories: Corporate News, Hot Deals, Internet, PlayStation 2, PlayStation 3
Gamestop's obviously got some PS3's in stock, and they're looking to get rid of them. Their most recent deal offers you $100 off a PS3 (either the 20GB "crippled" version or the 60GB hotness) if you trade in your PS2, a second PS2 controller, and a PS2 8MBB memory card. If you've got a second PS2 lying around for those times when you're getting the infamous "disc read error", then this might be a good deal. But until Nyko releases their USB-to-PS2 controller adapter, you might want to hold off… the lack of complete backwards compatibility and the lack of PS2 ports for games like Guitar Hero might leave you with an empty feeling inside.
Read More

| Gamestop.com Weekly Ad

Posted by Michael Cardiff Categories: Electronic Arts, Hot Deals, Nintendo Gamecube, PlayStation 2, PSP, Xbox, Xbox 360
Hoping to clear off shelf space for next year's iteration of Madden, Fight Night, and Tiger Woods, EA has dropped the price on a few games in their library. Starting tomorrow, you'll be able to pick up many of EA's titles for $10-$30 off of their usual price. Of course, with EA's habit of shutting down servers for unpopular games, you might want to think twice before picking up anything that has a year attached to the title. Still, there are some fairly well reviewed titles to be found, including The Godfather and Need for Speed Carbon, so this might be a good way to get some extra bang out of that gift certificate you got this Christmas.
See the full list of reduced-price titles, after the jump…
Read More

| Game Invasion @ Comcast.net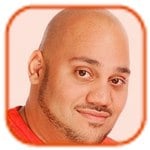 Posted by Andru Edwards Categories: Announcements, Wearables, Hot Deals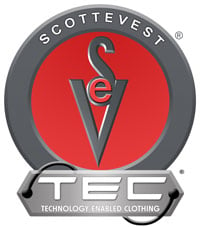 Alright guys, our favorite tech clothing line has hooked us up with another holiday coupon code for your money-spending ways. If you are looking for something unique, head on over to SCOTTeVEST and pick up any of their Technology Enabled Clothing. If you fill your shopping cart with $150 or more in gear, feel free to use coupon code GEARLIVE to save 20% on your order. Even better, if you want a bonus, order by December 7, and shipping is free on your order as well. Can't beat that. Of course, if you find out about this after the 7th, take solace in the face that the coupon code itself is good through the end of the year.
Read More

| SCOTTeVEST

© Gear Live Inc. – User-posted content, unless source is quoted, is licensed under a Creative Commons Public Domain License. Gear Live graphics, logos, designs, page headers, button icons, videos, articles, blogs, forums, scripts and other service names are the trademarks of Gear Live Inc.