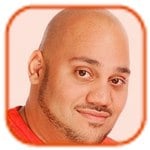 Posted by Andru Edwards Categories: Gizmatic, Short Bytes, CES, CES 2008, Features, Internet, Misc. Tech, Podcasts, Videocasts
Retrevo.com presents a unique take on gadget comparison shopping. By spidering a veritable avalanche of shopping comparison sites, they compile a near-comprehensive snapshot of just about every gadget they can, including feature sets, average reviews and price points. They plot these into neat regression charts that outline a given gadgets "value" as determined by its number of features plotted against its price. They're also able to sort things into cost points like "high end", "mid range" and "budget" and make comparisons based on these facts. Since their spider is constantly compiling and recompiling new data points, they're able to recategorize a given gadget as its prices change and as more reviews become available.
The site is engineering to be a definitive way to get a good look at a given gadget's feature sets and your value for your dollar. Since they bring in quick access to reviews from all over the net and include product manual searching and archiving, this becomes a pretty useful tool for techphiles.
Take a look at our video to learn a bit more about the service and how it works.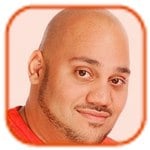 Posted by Andru Edwards Categories: Gizmatic, Short Bytes, Apple, CES, CES 2008, Design, Features, Handhelds, Podcasts, Portable Audio / Video, Videocasts
So you already have a phone, but you'd still like a gadget to surf the Internet, view photos, listen to your MP3s and watch your videos. While not an iPhone, Mustek's MMP 240 (and MMP 350) will do the job. With a 2.4" and 2.5" screen respectively, you can enjoy (and showoff) your multimedia goodness from only $99 to $199 USD.
Oh, and even if the product doesn't look interesting - you have to take a listen to the PR person showing off the product. He may have been drunk. Or he may have simply been hoping to find a way to spice up what otherwise was simply him showing off an iPod touch knockoff. You be the judge. Hit us in the comments with your thoughts.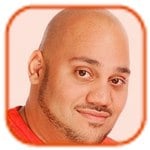 Posted by Andru Edwards Categories: Full Episodes, Gizmatic, CES, CES 2008, Design, Features, Podcasts, Science, Videocasts
While not the fuel cell battery replacement for gadgets we keep hearing about Horizon is promising some very cool technology nonetheless: portable, enviromentally friendly power on demand - just add water! Their portable generator technology is aimed at disaster relief, outdoor, and developing countries. The totally recyclable cartridges have an infinate shelf life until activated, and can be activated by adding plain old water - no filtration neccesary. Check out the video for more details on this cool new tech.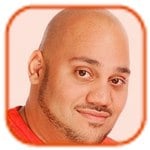 Posted by Andru Edwards Categories: Full Episodes, Gizmatic, Accessories, CES, CES 2008, Wearables, Design, Features, Podcasts, Videocasts, Wireless / WiFi
We couldn't quite get our hands on the LG Watch Phone concept (and they were stopping all non-press individuals from even taking photos, which always seems strange to us) but we did get to talk to an LG rep about what the concept may evolve into and what features are working already. The screen is gorgeous and they've built the system to work with just three buttons, including a jog button of sorts, which lets you scroll easily. The concept sends and receives texts and is currently built to work on GSM but they said they haven't finalized providers or networks yet, and could easily be made to work on CDMA. No word yet on battery life, but the watch *will* apparently include a built in mic and speaker (for "Dick Tracy"-style communication, ostesibly) but will be primarily for use with Bluetooth. Since this is just a concept, they were also mum on any sort of release date, but LG sounded like sometime this year or early next year would be reasonable.
What's your opinion on the utility of a watch phone? Would you want something with stripped down functionality like that? (Text messaging would be a nightmare I think, but you could store templates and recall them I suppose.) As a user of the Fossil FX-6001, I absolutely love having my watch integrate with my phone, but it only tells me when I receive a call or text, and who's calling. And that's enough for me. I much prefer the phone as a separate device, I think.
Check the video for some close-up shots of the clock on the watch in operation and the nice screen and sleek design.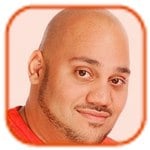 Posted by Andru Edwards Categories: Gizmatic, Short Bytes, Accessories, CES, CES 2008, Features, Music, Podcasts, Portable Audio / Video, Videocasts
Etymotic is out with some new earphones this time around at CES. Developed specifically for gamers, the EDGE (an acronym for Enhanced Definition Gaming Earphones) Acoustics line of earphones has been created to give gamers an edge (har har) by using spatial cues to make them more aware of what's going on around them within a game. The earphones have a microphone and send switch, so they eliminate the need for separate microphones on the desk and are also compatible with most standard VOIP hardware.
Etymotic's HF2 earphones are based on their ER4 model, but feature a microphone with a mic and a send switch plus a 4 barrel plug making it fully compatible with the iPhone. Retailing at $179, these earphones look to be a great value and will be available soon.
Last on the list from Etymotic is a Bluetooth headset with a detachable boom. Because the boom extends almost all the way to the wearer's mouth, it broadcasts 28 to 30 decibels - still within the safe range of volume but a lot easier to hear for the person on the other end of the line. The headset will be available soon for an MSRP of $129.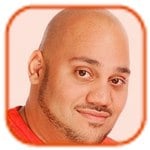 Posted by Andru Edwards Categories: Gizmatic, Short Bytes, Accessories, Apple, CES, CES 2008, Features, Home Entertainment, Music, Podcasts, Portable Audio / Video, Videocasts
Everyone loves iPod speakers. At least that's what I'm thinking, after taking a look at the market. Jensen's newest offerings, the JiSS 550 and JiSS 330, retailing for $129 and $99 respectively. Both docks include side flow bass ports for crisper sound and remote controls, and both are available now.
Another, newer offering from Jensen is an HD radio enabled iPod speaker. Along with all of the rest of the cool tricks that HD radio receivers have (FM multicasting, digital sound and station information services, among others), Jensen's newest HD offering features an iTunes tagging function - when you hear a song on the radio that you know you're going to want to hear again, repeatedly and whenever you want, with the touch of a button you can send the song information to your iPod. On your next sync, you'll get a prompt from iTunes reminding you that you wanted to buy the song.
Available in April, MSRP on the HD radio iPod speaker will be coming in at an estimated $179, but rumor has it that if you head over to Target when the speaker is released, you could save yourself enough to buy a couple of albums worth of songs you tagged on the unit.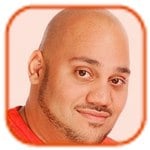 Posted by Andru Edwards Categories: Full Episodes, Gizmatic, Features, Internet, PC / Laptop, Podcasts, Portable Audio / Video, Videocasts, Wireless / WiFi
Slacker Internet radio is going portable! Slacker offers free, sponsored Internet radio with 1 to 2 minutes of interstitial ads per hour. In its free service, Slacker allows 6 skips per hour per station, but with over 100 genre stations to be listened to (working out to the ability to skip 600 songs per hour), even the most skip-happy listener can satisfy their urge to get to the next song quickly. Slacker's Premium membership offers unlimited skips and saving and replaying favorite songs starting at $7.50/month.
Slacker Portable is Slacker's companion personal media player. Available in 2, 4 and 8 gig models (translated to 15, 25 and 45 stations), Slacker Portable fills itself from the user's favorite stations every time it's synced. Not only is the music on the player, but anything available from Slacker's site is available on the Slacker Portable, including artist bios, reviews and album art. Because Slacker Portable isn't constantly connected to Slacker's HQ, there's no cutout when a listener enters a subway train, goes into a tunnel, or anywhere that a signal would be lost with an FM or a satellite radio. And if you can't live without that certain album at your disposal at all times, Slacker Portable allows you to load mp3's from your own library.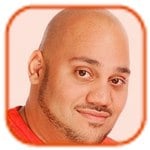 Posted by Andru Edwards Categories: Full Episodes, Gizmatic, Design, Features, PC / Laptop, Podcasts, Toys, Videocasts
Among their plasticky robotic things, WowWee introduced their new Alive line of cubs. The panda, white tiger, polar bear and lion cubs are actually articulated robots with sensors that detect the angle at which they are being held and where they are being touched. The Alive Cubs will be available this Spring at an MSRP of $59.
On the plasticky side of things, in addition to the Mr. Personality robot just released, WowWee has three robots on deck: the Tribot, the Rovio, and the Bladestar. The Tribot is a remote controlled, 3-wheeled robot which features an alarm clock and can move in almost any direction. Tribot will be available this spring for an estimated $99. The Rovio is a roving robotic video and audio recorder which can be controlled remotely through its own website. The website also broadcasts Rovio's video and audio feeds. Rovio will be available in the fourth quarter of 2008 for an estimated $299. The Bladestar is the next generation Dragonfly - a super capacitor powers the wings, and an infrared signal bounces off obstacles (walls, ceilings, exceptionally large headed friends) to make sure Bladestar stays on an unobstructed flight path. Bladestar will be available in February for an estimated $49.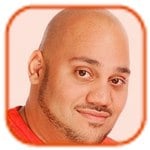 Posted by Andru Edwards Categories: Gizmatic, Short Bytes, Features, GPS, Household, Podcasts, Transportation, Videocasts
It's 10:00. Do you know where your dog is? Or your car, or the loved one who is responsible for the car? Zoombak is aiming to make sure you never have to look far to get the answer to that question. Their advanced GPS locators come in two sizes, one perfect for placing in an auto and one made to clip on to the collar of a dog weighing 12 pounds or more.
Both versions of Zoombak offer the ability to set up "safety zones," via the Zoombak website. When the auto or dog that is wearing the Zoombak GPS unit leaves the safety zone, Zoombak will send a text message or an email with the location of the unit, and the location can be tracked live on Zoombak's website.
Dog and Auto units retail for $200 and $250 respectively, and Zoombak's monthly service starts at $9.99 a month.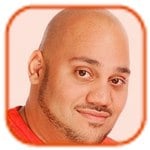 Posted by Andru Edwards Categories: Gizmatic, Short Bytes, Design, Features, Podcasts, Science, Videocasts
Cordless extension cords? Powerbeam has it covered. Right now, Powerbeam is perfecting a wireless, laser-based power transfer system that can act as an extension cord to power devices using a line-of-sight system that will send power as far as you need it to go. The lasers are about the size of pepper flakes, and will transfer tens of watts of power, and in the future could transfer more.
Powerbeam has patented a battery powered safety system on the back end of the product that will stop the laser (which creates a warm feeling where it comes into contact with a person, nothing ray gun-esque here) when someone crosses its path.
Powerbeam estimates that their power transfer system is 12 months out to the consumer market.
© Gear Live Inc. – User-posted content, unless source is quoted, is licensed under a Creative Commons Public Domain License. Gear Live graphics, logos, designs, page headers, button icons, videos, articles, blogs, forums, scripts and other service names are the trademarks of Gear Live Inc.