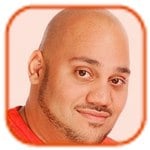 Posted by Andru Edwards Categories: Gizmatic, Short Bytes, CES, CES 2008, Features, Podcasts, Videocasts,
We hope you've all enjoyed our CES 2008 video coverage. We've gone through our hours of footage, and picked out some of the best bloopers that our staff experienced. We know how disappointed you all probably are to realize that we aren't perfect, but we think you should have gathered that from the Gear Live documentary.
Anyhow, have at it. We look forward to making fools out of ourselves again come CES 2009. Oh, and next year we will have to try and beat "hot dog guy" in the category of overall buffoonery. You'll have to watch the video to see what we mean.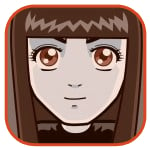 Posted by Sheila Franklin Categories: Cell Phones, CES, CES 2008, Misc. Tech, Wireless / WiFi,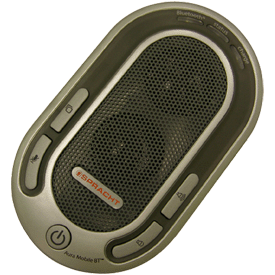 One of the honorees at this year's CES was Spracht's Aura Mobile BT. The Bluetooth gadget turns your cell phone, computer (VoIP) or cordless home phone into a conference phone. It features a dual speaker system and external microphone. It comes packaged with power adapter, car charger, and VoIP and wireless phone cables so that you can take it along with you wherever you go. The price for the lightweight, diminutive Aura is $129.95.
Read More

| Spracht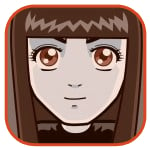 Posted by Sheila Franklin Categories: Cell Phones, CES, Music, Portable Audio / Video, Storage, Wireless / WiFi,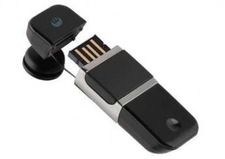 Bluetrek has claimed that it has the planet's first headset that not only is wireless but acts as a storage unit. Making its debut at the recent CES, BIZZ appears to be your ordinary hands-free earpiece with 6 hours of talk time and 10 days of standby. With USB 2.0 charging, it also features up to 8GB of flash memory with a microSD card. The BIZZ, which weighs a mere 10g (including its ear hook,) has been launched in the UK with a price of ~£40 (~$80.00.) Check with Bluetrek for distribution near you.
Read More

| Pocket-lint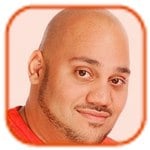 Posted by Andru Edwards Categories: Gizmatic, Short Bytes, Cameras, CES, CES 2008, Design, Features, HDTV, Podcasts, Video Games, Videocasts,
Have you ever wanted to play your Wii without having to have that pesky Wiimote in your hand? Reactrix hopes that their WAVEscape product might come close to providing that experience. We got a look at it during CES.
The WAVEscape contains a camera that can track the motion of multiple people, distinguishing each person individually. Everyone can use "natural" motion to interact with different things on the screen, including games.
Now, we aren't sure when, if ever, the WAVEscape technology will be available in the home. It is more designed as a cool diversion that can be used commercially. It's all about the "engaging advertising experience" - you know, punch the panda and maybe get a coupon?
WAVEscape is the brainchild of Reactriz and TYZX. They plan on having over 100 of these out and about by the end of the year.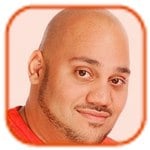 Posted by Andru Edwards Categories: Gizmatic, Short Bytes, Cameras, CES, CES 2008, Features, HDTV, Home Entertainment, Podcasts, Videocasts,
If you're into High Definition technology, check out the DV520HD from Mustek. It records videos and photos in 1080i high def. This makes it easy to point-and-shoot, hook up to your entertainment system, and easily enjoy. You can now re-live those lovely vacation sunsets on your HDTV. Available this month for $199 USD, which isn't bad for an ultra-portable high definition camera at the consumer level.
As for the rest of the stats, the device also has a 5.0MP CMOS, 2.5" Swivel LTPS LCD, 2X Digital Zoom, USB 2.0, and 46MB Internal Memory. Yeah, for HD recording, we are thinking you might want to pick up an extra SD card or two.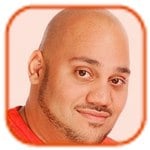 Posted by Andru Edwards Categories: Full Episodes, Gizmatic, Accessories, Apple, CES, CES 2008, Features, Home Entertainment, Music, Podcasts, Videocasts,
In this video, we bring you a whirlwind tour of the Monster Cable booth at the 2008 CES event. We are accompanied by Seth Combs and DJ Irie.
Monster Cable CEO Noel Lee made a slew of announcements at his 2008 CES press conference. Some of the new products on the way include five different speed-rated HDMI cables, also Outlets to Go 3, a power strip that includes a USB port for recharging electronics. iSoniTalk is an adapter for the iPhone that allows any headphone to be used with the ever-popular iPhone, while the iCarPlay Wireless 250 is billed as the "World's Most Advanced iPod FM Transmitter".
The big announcement was made in person by renowned rap and music producer Dr. Dre and music impresario Jimmy Iovine, CEO of Interscope Records. Together they introduced "Beats by Dr. Dre", headphones designed for the iPod generation—and to specifically replace the earbuds that come with the iPod. Dre said he has been asked to put his name on many headphones in the past. But he endorses "Beats" because they have the newest technology, for a listening experience this is low-bass friendly with high-quality clarity. Because as Dre put it, "...music should be heard the way it's intended". When asked what he liked most about the headphones, Dre simply replied, "the sound." 'Nuff said! Look for the state-of-the-art headphones in June, for $400 USD.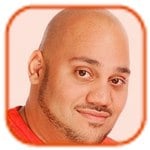 Posted by Andru Edwards Categories: Gizmatic, Short Bytes, CES, CES 2008, Features, Internet, Misc. Tech, Podcasts, Videocasts,
Retrevo.com presents a unique take on gadget comparison shopping. By spidering a veritable avalanche of shopping comparison sites, they compile a near-comprehensive snapshot of just about every gadget they can, including feature sets, average reviews and price points. They plot these into neat regression charts that outline a given gadgets "value" as determined by its number of features plotted against its price. They're also able to sort things into cost points like "high end", "mid range" and "budget" and make comparisons based on these facts. Since their spider is constantly compiling and recompiling new data points, they're able to recategorize a given gadget as its prices change and as more reviews become available.
The site is engineering to be a definitive way to get a good look at a given gadget's feature sets and your value for your dollar. Since they bring in quick access to reviews from all over the net and include product manual searching and archiving, this becomes a pretty useful tool for techphiles.
Take a look at our video to learn a bit more about the service and how it works.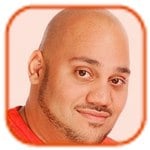 Posted by Andru Edwards Categories: Gizmatic, Short Bytes, Apple, CES, CES 2008, Design, Features, Handhelds, Podcasts, Portable Audio / Video, Videocasts,
So you already have a phone, but you'd still like a gadget to surf the Internet, view photos, listen to your MP3s and watch your videos. While not an iPhone, Mustek's MMP 240 (and MMP 350) will do the job. With a 2.4" and 2.5" screen respectively, you can enjoy (and showoff) your multimedia goodness from only $99 to $199 USD.
Oh, and even if the product doesn't look interesting - you have to take a listen to the PR person showing off the product. He may have been drunk. Or he may have simply been hoping to find a way to spice up what otherwise was simply him showing off an iPod touch knockoff. You be the judge. Hit us in the comments with your thoughts.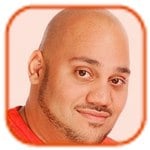 Posted by Andru Edwards Categories: Full Episodes, Gizmatic, CES, CES 2008, Design, Features, Podcasts, Science, Videocasts,
While not the fuel cell battery replacement for gadgets we keep hearing about Horizon is promising some very cool technology nonetheless: portable, enviromentally friendly power on demand - just add water! Their portable generator technology is aimed at disaster relief, outdoor, and developing countries. The totally recyclable cartridges have an infinate shelf life until activated, and can be activated by adding plain old water - no filtration neccesary. Check out the video for more details on this cool new tech.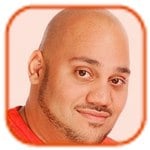 Posted by Andru Edwards Categories: Full Episodes, Gizmatic, Accessories, CES, CES 2008, Wearables, Design, Features, Podcasts, Videocasts, Wireless / WiFi,
We couldn't quite get our hands on the LG Watch Phone concept (and they were stopping all non-press individuals from even taking photos, which always seems strange to us) but we did get to talk to an LG rep about what the concept may evolve into and what features are working already. The screen is gorgeous and they've built the system to work with just three buttons, including a jog button of sorts, which lets you scroll easily. The concept sends and receives texts and is currently built to work on GSM but they said they haven't finalized providers or networks yet, and could easily be made to work on CDMA. No word yet on battery life, but the watch *will* apparently include a built in mic and speaker (for "Dick Tracy"-style communication, ostesibly) but will be primarily for use with Bluetooth. Since this is just a concept, they were also mum on any sort of release date, but LG sounded like sometime this year or early next year would be reasonable.
What's your opinion on the utility of a watch phone? Would you want something with stripped down functionality like that? (Text messaging would be a nightmare I think, but you could store templates and recall them I suppose.) As a user of the Fossil FX-6001, I absolutely love having my watch integrate with my phone, but it only tells me when I receive a call or text, and who's calling. And that's enough for me. I much prefer the phone as a separate device, I think.
Check the video for some close-up shots of the clock on the watch in operation and the nice screen and sleek design.
© Gear Live Inc. – User-posted content, unless source is quoted, is licensed under a Creative Commons Public Domain License. Gear Live graphics, logos, designs, page headers, button icons, videos, articles, blogs, forums, scripts and other service names are the trademarks of Gear Live Inc.