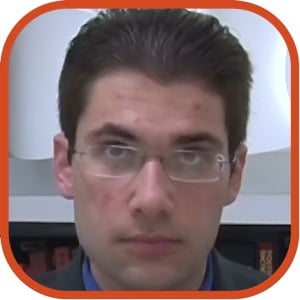 Posted by Ariel Levin-Waldman Categories: Apple, Cell Phones, Mods / Hacks, Software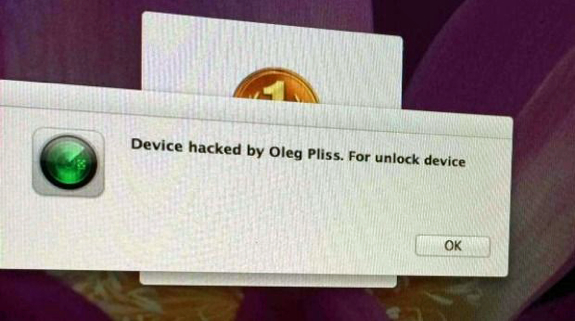 You've probably heard it by now. There are no viruses on Apple products. They don't run .exe files. They don't get hacked. It's the reason I usually use my iPad to do my banking (that, and a lack of questionable browsing history.) I used to believe that.
Well, now it looks like I have to confront the truth. In a series of cyber attacks that have swept Australia, iPhone users have been locked out of their devices and have received a message saying "Device hacked by Oleg Pliss. For unlock device, you need send voucher code by 100 usd/eur (Moneypack/Ukash/PaySafeCard) to email:lock404@hotmail.com for unlock."
According to Apple's support forums, the hack seems to operate through the "Find My Device" feature on Apple products, and it seems that the data may have been matched to an eBay breach that occurred earlier in the week.
People with a hacked device should immediately attempt to change their Apple ID credentials and set up multi-factor authentification.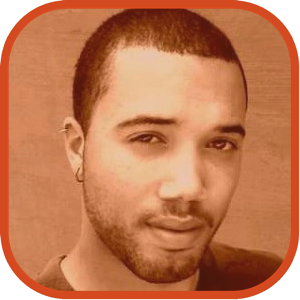 Posted by John Kilhefner Categories: Corporate News, Google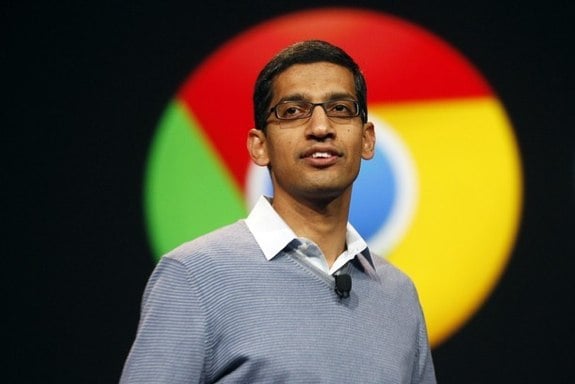 Six grueling years of the ACCC dragging Google in and out of Australian courtrooms and hearings for "misleading advertisements" displayed in search results have now come to an end.
Five Australian High Court judges have overturned a ruling requiring Google to set up programs that properly vet ads. The lawsuits started because of the specific claim that if one were to search Google in 2006 for "Honda Austrailia," the user would also be shown sponsored ads from competing car companies. This new ruling, however, proves that the concern of the ACCC is an outdated one.
Read More

| Reuters

I like it when people I've worked with go on to do interesting and successful things.
I worked with Dave de Vries years ago when Malibu Comics published some of his comics, done in association with artist Glenn Lumsden. The Southern Squadron was a repackaged series that originally appeared in their native Australia, and Bodyguard was a collection of short strips that were originally done for Australian Penthouse. Dave and Glenn were able to get some additional bucks from work that had already been done, published and paid for. Here's to creator ownership!
At that time, Malibu also had the rights to The Puppet Master, a film from Charles Band's low-budget movie studio, Full Moon. Dave and Glenn adapted it into a four-issue mini-series and since Band's company was ponying up some of the cash, it was a chance to do a book in color for a change. It was a really nice book and one of our better sellers in the day. Dave and Glenn were also great guys, but we lost touch as times changed.
Click to continue reading Dave De Vries & Carmilla Hyde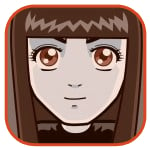 Posted by Sheila Franklin Categories: Misc. Tech, Science, Storage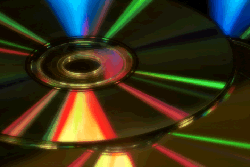 While most discs can hold about 5GB data now, researchers from the Swinburne University of Technology in Melbourne, Australia have created five dimensional discs that can hold 2,000 times that amount. The team created the 10TB disc with a color dimension that uses nanoparticles that react to light according to shape, so that information can be recorded on different wavelengths. Polarization was also applied for recording layers of data. While there are still issues to work out, they foresee the discs in the market in the next 5 to 10 years. That will give us all time to save up the money to buy that much data in one disc.
Read More

| Market News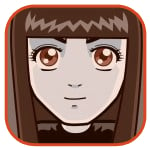 Posted by Sheila Franklin Categories: Science
Can you go without power for one hour? Can you live without the telly, computer, radio or microwave for 60 minutes? That's exactly why Earth Hour was created. This year, over 500 cities in 75 countries have committed, twice the number that participated last year. The idea originated in Sydney, Australia two years ago with 2.2 million homes and businesses showing their concern about global warming. Check the site to see if your city is on the list and be prepared for blackout March 28, 8:30 p.m.
Read More

| Earth Hour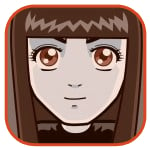 Posted by Sheila Franklin Categories: Internet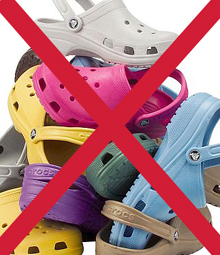 In a survey of more than 5000 by News.com.au and Timesonline, 40% said that the Internet is the greatest invention since sliced bread. Coming in second was penicillin with a vote of 19.6%, while the TV remote captured 10.2%. On the other side of the survey, 40.8% of the voters said that reality TV was the worst thing to come out, followed by loud TV ads at 15.6% and Crocs (the shoes, we presume) with a vote of 15.3%. Oddly enough, Sudoku made both lists. Check out the complete survey.
Read More

| Courier Mail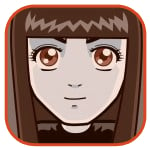 Posted by Sheila Franklin Categories: Household, Internet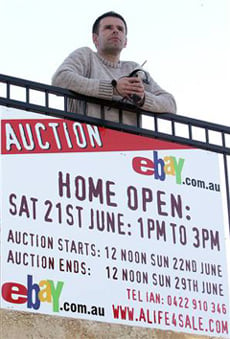 Talk about depressing. Ian Usher was obviously devastated when his wife left him since he decided to auction off his life on eBay. The Australian resident was hoping to raise $475,000.00 to make a fresh start. The package included most of his worldly possessions and a chance to take over his job. The first day it appeared that the bids went as high as $2.1 million. Unfortunately, it turned out to be a glitch in the system, so when all was said and done the highest bid was only $233,000. While that is only about half of what he would have liked, that seems enough to make a pretty decent start.
Read More

| MSNBC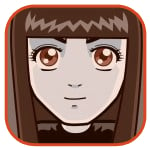 Posted by Sheila Franklin Categories: Misc. Tech, Transportation, Wireless / WiFi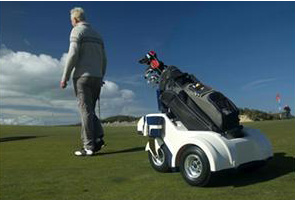 It may be time for overworked caddies to find another line of work. The Shadow Caddy is a three-wheeled electronic device that carries golfers' clubs without a remote. It works by a tracking system and simply follows you and your transmitter around. So far the caddy is only available for rent at Australian golf courses, but we are certain they would love to hear from anyone who wants one enough to import it to his/her countries. Check out the videos on their site to see the Shadow in action.
Read More

| Shadow Caddy Product Page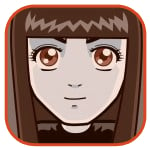 Posted by Sheila Franklin Categories: Design, Household, Misc. Tech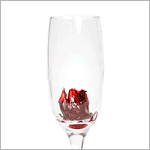 Trying to score with your partner/spouse this Valentines Day? Drop some Wild Hibiscus Flower syrup into anything carbonated and watch it go from a small bud into a full edible bloom. Treat your loved one to this unique flower that not only looks impressive, but tastes like raspberry/rhubarb. This one comes from Australia for a price of $13.95 per bottle. We just wonder if you use the whole bottle, do you get gigantic results?
(Thanks, Jen)
Read More

| Firebox

Posted by Christopher Sasaki Categories: Corporate News, Nintendo, Wii
Nintendo's final press releases dropped today for both the European and Australian territories. In the UK, Nintendo will be making the Wii available on December 8th for 249 Euros, £179 (roughly $330 US). Nintendo first party games will retail for between 49 andd 59 Euros or £34 – £39. The European package will be basically the same package as the US, including the console, a remote, a nunchuck controller, and Wii Sports Additional remotes will sell for 39 Euros (£29), nunchuks for 19 Euros (£14) and the Classic Controller will sell for 19 Euros (£14). In addition, Nintendo of Australia announced console availability on December 7th, for $399.95, roughly $299 US. The Australian console release also features Wii Sports, a single remote and nunchuck attachment. The full European press release continues below.
Click to continue reading Nintendo's Final Wii Press Announcement
© Gear Live Inc. – User-posted content, unless source is quoted, is licensed under a Creative Commons Public Domain License. Gear Live graphics, logos, designs, page headers, button icons, videos, articles, blogs, forums, scripts and other service names are the trademarks of Gear Live Inc.