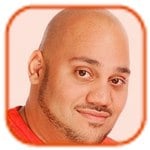 Posted by Andru Edwards Categories: Full Episodes, Gizmatic, Apple, Features, HDTV, Home Entertainment, Movies, Music, Podcasts, Software, Videocasts, Videos,
Yesterday, Apple released Apple TV 3.0, the first "major" release for the device in about two years. The company has often referred to the Apple TV as a hobby, as opposed to a real business. That said, there are a few nice additions that can be found in the Apple TV 3.0 update, so we give you a full walkthrough of the device, giving you a sampling of some of the new hotness.
Some of the standout features are the obviously redesigned home screen. Instead of the centered grid, you get a full screen menu that makes it easier to navigate right to the content that you want. I mean, it's nice, but it seems to be the biggest visual upgrade to the device, which we think is in need of a hardware refresh. You also score Genius DJ playlist abilities, nice for parties and such, but I rock a Sonos system, so it doesn't really appeal to me personally. Same goes for Internet radio, but it is there as a feature, and it's nice. The one we like is the addition of iTunes Extras and iTunes LP content. We are fans of the iTunes LP, so being able to see it on an HDTV, which is where we think it shines, is also "nice."
If you are picking up on a trend, you win. This whole 3.0 business is, in a word, "nice." It isn't anything more than that. It brings the Apple TV in line with other Apple products, allowing it to do things that other devices can do, and it gets a UI refresh, and the Helvetica font. All well and good, but let's hope that next time around we get some decent new hardware. In any event, hit the play button for the full tour.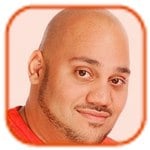 Posted by Andru Edwards Categories: Accessories, Apple, Home Entertainment, PC / Laptop,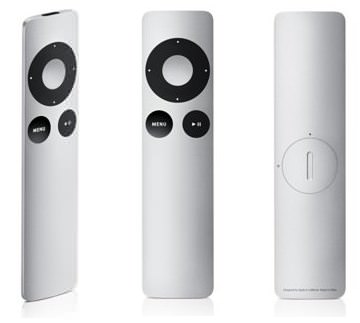 Apple has just released an updated Apple Remote, the first time the remote has been redesigned since its initial release. As you can see, the remote gains an iPod-like click wheel, and the play/pause button is now on its own. The remote supports iPod and iPhone when docked in the iPod Universal Dock, and also supports any Mac that has a built-in IR receiver. Apple says nothing about the Apple TV, but since it has an IR, this should naturally work there as well. You can order one now for $19, and it'll ship in 2-4 weeks.
Read More

| Apple Remote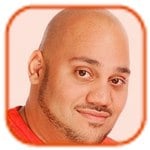 Posted by Andru Edwards Categories: Apple, HDTV, Home Entertainment,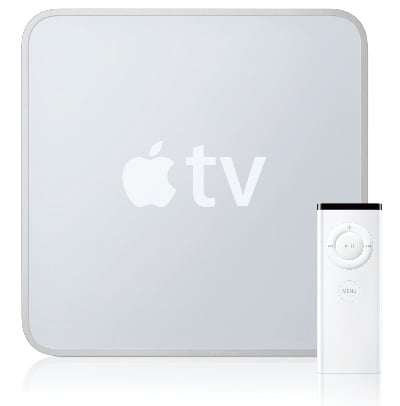 Apple continues to support their Apple TV hobby, if by "support" you mean "do nothing for two years except drop the price on the high end model, and kill the low end model." That's right, the 40GB Apple TV is no longer available for purchase from Apple, and the 160GB model has received a $100 price cut, from $329 to $229. A nice change, sure…but really, we'd like to see a little more than this as it pertains to the Apple TV. C'mon Apple, what's up?
In the meantime, you can grab the new lower price 160GB Apple TV at the Apple Store online.
Read More

| Apple TV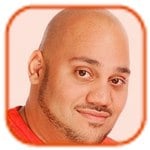 Posted by Andru Edwards Categories: Entertainment, App Updates, Apple, Free Apps,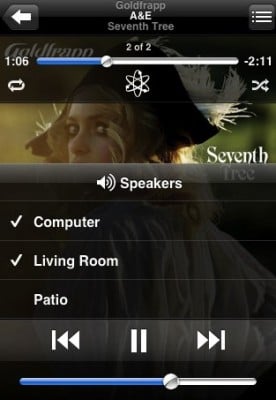 For those of you who use the Apple Remote app to control your iTunes and Apple TV experiences, hit up iTunes to grab the latest update to the app. Remote version 1.3 states that it can "control your Apple TV with simple finger gestures," which is good enough for us. If you have an Apple TV and have yet to try the Remote app, we highly recommend it. It's free, and it's much faster to navigate to content with than using the actual Apple remote control.
Read More

| Apple Remote App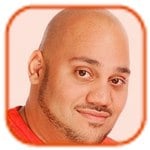 Posted by Andru Edwards Categories: Apple, Movies, Music, PC / Laptop, Software,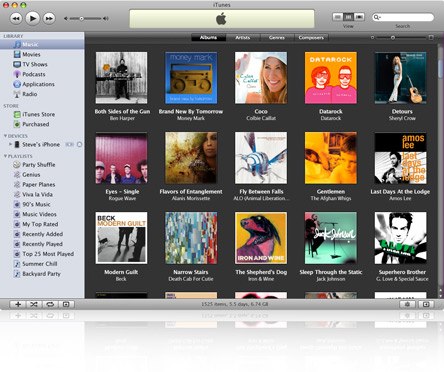 iTunes 8 was announced this morning as part of the whole Let's Rock Apple announcement festivities, and there were a few nice pieces of news. First, NBC is back on iTunes with shows like The Office, 30 Rock, and Ballestar Galactics. What's more, though, is that iTunes will now be selling TV shows in high definition. Aside from the feeling that I know my wallet is about to be drained, this is a very welcome addition. My only hope is that they allow those of us who have purchased shows in SD to "upgrade" to the HD versions at a discount. It's only fair, right?
In other news, Apple has added "Genius" to iTunes - that being a recommendation engine that looks at the track you are listening to, and recommends other tracks in the iTunes store that it believes you would like. In addition, Genius can also create truly customized playlists on the fly, again, just by sampling what you are listening to. It will pull other songs from your iTunes library that it believes would complement your selection, without any work to be done on your part. We must admit, it looks slick. Speaking of which, they've also included a new visualizer, which is just off the hook. You've gotta see it to believe it.
iTunes 8 is available now.
Read More

| iTunes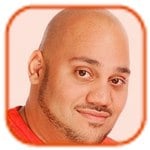 Posted by Andru Edwards Categories: Apple, HDTV, Home Entertainment, Software,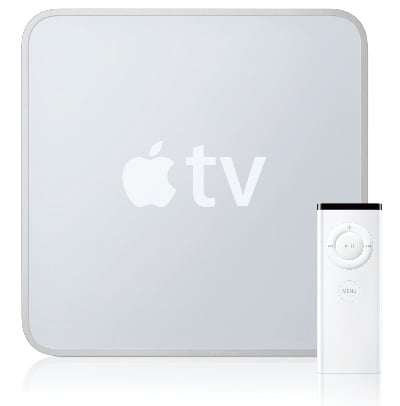 If you have an Apple TV, you are gonna wanna go ahead and update it. Just head into the General Settings menu, and go to Software Update. Apple TV will find the latest version, and offer to download it. This update provides a couple of new functionalities for the device, namely MobileMe support, as well as support for the new Remote app. This is the newly released iPhone and iPod touch application that allows you to take control of iTunes or Apple TV right from your handheld device itself. We were playing with it a bit earlier today, and we think it's fantastic.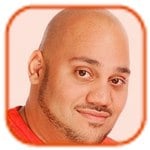 Posted by Andru Edwards Categories: Features, Home Entertainment, Movies,
With the HD DVD/Blu-ray format war being over, the new "war" if you will is the one between digital delivery of movies, versus good ol' optical media. We want to know how you feel about this. Do you prefer buying movies using Apple TV, thus avoiding a trip to the local Target? Or are the type of person who prefers all the bells and whistles that something like a Blu-ray disc has to offer (7.1 lossless audio, pure 1080p video)? I think it is safe to say that we are moving towards a digital download lifestyle, but with current broadband speeds in the USA, we think that it might be a while before it can compete with optical. Your thoughts?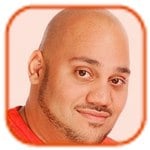 Posted by Andru Edwards Categories: Apple, Broadband, HDTV, Home Entertainment, Movies,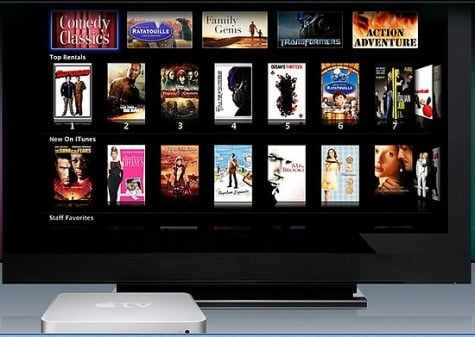 Apple has quietly made a subtle change to the Apple TV movie experience. Previously, you were able to rent standard definition and high definition movies through Apple TV, and obviously, those rentals would expire if left unwatched for 30 days, or within 24 hours of you starting the movie. However, people have been asking for movie downloads since Apple TV Take 2 launched. Well, all that has changed, as Apple has come to an agreement with movie studios that will see new movies available for purchase and download on the same day that they are released on DVD.
The downside to all this? Well, for starters, you can't buy the HD versions of these movies, despite the fact that you can rent them in HD. If you have an HDTV, we are guessing that you prefer your movies in HD. Also, for a similar price, you could just buy the movie on disc, and get all the extra special feature videos that are lacking on the iTunes download. Oh well, I guess we should just be happy that we are seeing progress.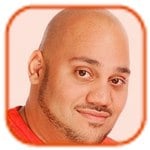 Posted by Andru Edwards Categories: Apple, Movies, Music, Software,
With iTunes 7.6, we got movie rentals, among other things. We also got nice, tight integration between iTunes and Apple TV Take 2. Today, Apple released a small point upgrade in iTunes 7.6.1, which focuses on "several" bug fixes as well as an improving compatibility between iTunes and Apple TV 2.0 software. Here is the full scoop from Apple themselves:
Rent and download your favorite movies with iTunes on your computer or directly to your living room on Apple TV. Enjoy rented movies in sizes up to 720p HD with surround sound on your Apple TV and sizes up to DVD-quality on your computer. Transfer your rented movies from iTunes to your iPod or iPhone and enjoy them on the go.

Also, purchase and download your favorite TV shows, music, and more directly on your Apple TV. Effortlessly transfer purchases made on Apple TV back to your computer with iTunes.

iTunes 7.6.1 includes several bug fixes and improves compatibility with Apple TV software version 2.0.
Anything that eliminates bugs sounds good to us. Fire up Software Update to pull in the new version.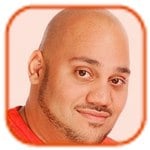 Posted by Andru Edwards Categories: Apple, Broadband, HDTV, Home Entertainment, Movies, Software,

If you are like me, you've been waiting for Apple TV Take 2 to hit for just about a month now. When it was delayed two weeks ago, I stared at my Apple TV in disgust. In it's current form, it was nothing more than a YouTube viewer, and sometimes, a nice picture screensaver. However, the wait is no more. As part of today's Tuesday updates, Apple has finally released the Apple TV Take 2 software, and it is available now for download. Aside from a freatly enhanced UI, here are some of the features:
Movie rentals in both high definition and standard definition
Flickr photo browsing and slideshows
.Mac photo gallery browsing and slideshows
Purchasing of items from iTunes Store from Apple TV
Browse and view podcasts in iTunes Podcast directory on Apple TV
If you have an Apple TV, fire up Software Update on the device to get the new hotness, and let us know what you think.
Read More

| Apple TV Take 2 Guided Tour

© Gear Live Inc. – User-posted content, unless source is quoted, is licensed under a Creative Commons Public Domain License. Gear Live graphics, logos, designs, page headers, button icons, videos, articles, blogs, forums, scripts and other service names are the trademarks of Gear Live Inc.