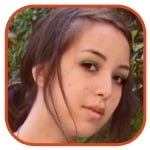 Tweet
Posted by Robin Paulson Categories: Movies, Television, DC Comics, Independent, Marvel Comics
How does listening to Warren Ellis speak under an avocado tree in Hollywood sound to you?
Transmetropolitan, Red, and Iron Man fans in the greater Los Angeles area have the chance to witness this come Sunday, January 26 from 6pm to 9pm. Tickets range between $20-$50, which includes some light drinks and snacks - not a bad deal at all! The British author is expected to "tell stories about the world we live in now (and where we're going in the future)." Get tickets soon, as the event is fairly intimate, capping at around 40 people.
In addition to penning the aforementioned comics, Ellis has written for Vice, Wired UK, and Reuters.
Read More

| The Farmhouse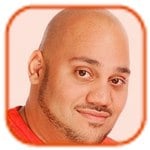 Tweet
Posted by Andru Edwards -
Categories: Television, Marvel Comics
Look, Peter Parker may be a wimpy nerd and not so superhero-like, but just be glad that the majority of his spider powers are internal. Scientifically-accurate Spider-Man is an alternate take on what the spiderfication of Mr. Parker could have looked like if were moer true to form. You know, stuff like extra eyes, a bunch of hair, and webbing coming out of a different orifice. Check out the video below for a hilarious look at Scientifically-accurate Spider-Man. Just put the kids to bed first.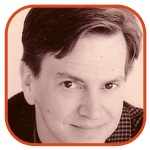 Tweet
Posted by Tom Mason Categories: Television
"Time and time again we see events like what happened today with Glen Mazzara. They continue to disrespect writers, s*** on their audience and bury their network. Mazzara took the work-in-progress that was Walking Dead and turned it into a viable TV show with a future. Without him, that future is dim. Showrunners are not development executives, we're not cookie-cutter douchebags that you plug into a preexisting model. TWD will suffer. Even zombies need consistency."
- TV Producer Shawn Ryan (The Shield) on Glen Mazzara leaving The Walking Dead after Season 3
Be sure to check out our other notable quotes!
[Artwork: The Walking Dead]
Read More

| Shawn Ryan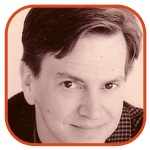 Tweet
Posted by Tom Mason Categories: Editorials, Movies, Reviews, Television, DC Comics, Marvel Comics
It's beginning to look a lot like the holiday season is fast approaching, yet every day is a holiday on the internets.
If you were going to cast the Doctor Strange movie, and want to argue about it, you could do that at Longbox Graveyard where Paul O'Connor, Chris Ulm and I layout a scenario.
JT Lindroos at Bookgasm looks at a chunk of UK graphic novels to add to your holiday shopping list: Tank Girl, Rogue Trooper, and Torpedo.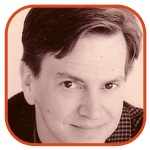 Tweet
Posted by Tom Mason Categories: Television, Image Comics
"As we were crafting this season, we realized that there was a lot to do with Rick and Carl after that event, so the moment kept moving closer to the beginning of the season until it was in Episode 4. This is the kind of episode that most people would save for the finale, but to have it so early in the season, it's like, 'What comes next?!' It really gives this season a pretty intense drive. It was really jarring, which I think is pretty cool."
- Robert Kirkman, co-creator and executive producer of The Walking Dead
Be sure to check out our other notable quotes!
[Artwork: The Walking Dead]
Read More

| TV Guide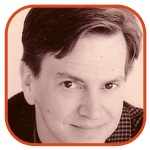 Tweet
Posted by Tom Mason Categories: Reviews, Television, Image Comics, Marvel Comics
Of all the great horror icons - Frankenstein's monster, vampires, mummies and Black Lagoon creatures - my favorites are zombies.
I was a kid when I discovered that comics were forbidden to use the word "zombie" if they wanted the Comics Code Authority's Seal of Approval (so Marvel revived an old Robert E. Howard word "Zuvembie" as a workaround). So it should be no surprise that I've loved me some Walking Dead ever since the first comic appeared on the stands. I'm a sucker for horror comics and it hit me at just the right time. Also, Kirkman was telling his horrific story in a very intriguing way - bad stuff was happening, characters you liked were going to die, and it was hard to peg just where it was all going.
(Spoilers after the jump!)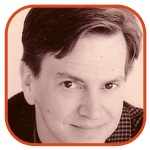 Tweet
Posted by Tom Mason Categories: Editorials, Television
What's the biggest comic book coming out this year? Is it Before Watchmen? AvsX? My Little Pony? Nope, the most exciting news out of comics this year is that The Situation, the gym-tan-laundry rehabbing co-star of Jersey Shore, is putting out his own comic book, called, simply, The Situation.
Not many details have been released about it yet, other than that fell behind schedule. After debuting his comic in September on The Tonight Show with Jay Leno, The Situation will show it off at Wizard World Austin on October 27.
Our imbedded industry spies have revealed to Comix 411 that a number of new characters will be making their first appearance in the first issue. How many? At least 10 (coindence... or not?) Here, then, are the Top 10 new characters featured in The Situation's upcoming comic:
Read More

| The Situation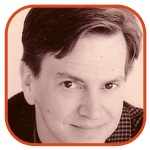 Tweet
Posted by Tom Mason Categories: Reviews, Television, DC Comics
Frank Miller Sued by Former Assistant...
-- News Item
In the tradition of Keeping Up With The Kardashians and Here Comes Honey Boo-Boo, legendary comic book artist Frank Miller appears tonight on TLC in the premiere of his own reality show: Meet the Millers.
In the debut episode, the award-winning creator and his current girlfriend Kimberly Cox interview a new assistant by testing her coping skills with hammers, phones and how many times she can watch the great one's trifecta: Robocop 2, Robocop 3 and The Spirit.
Then hijinks ensue as Kimberly heads to a Korean deli to demand to speak to "kimchi," whom she presumes is the owner, while Frank gives us a sneak preview of his latest graphic novel: The Right Winger & Hippie Puncher, a clever reworking of a rejected DC Comics pitch for The Dark Knight Returns Some More graphic novel.
Read More

| Frank Miller's Right Wing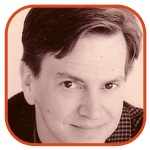 Tweet
Posted by Tom Mason Categories: Editorials, Reviews, Television, Image Comics
Oh Walking Dead, you make this so difficult! That's because it's hard to write about The Walking Dead without giving anything away.
Season 3 just debuted on AMC and so much happened that's gasp-worthy and intriguing in a "What's next?" kinda way that to write it out is to spoil it for anyone who DVR'd it. Sure, a bunch of zombies get killed, things aren't quite what they seem, and Carl's getting pretty handy with a gun and hand-to-hand zombie-fighting is pretty intense (I could probably do it if I had to, but I'd almost certainly be bad at it).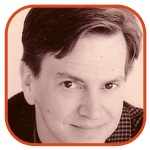 Tweet
Posted by Tom Mason Categories: Editorials, Movies, Television, DC Comics, Marvel Comics
For those of us who are not already at the NYCC this weekend, here's how the internets can keep us occupied:
Why did the Judge Dredd 3D movie flop? Here are five reasons from What Culture.
Paul O'Connor at Longbox Graveyard finds much to love about Sean Howe's new book, Marvel Comics: The Untold Story.
Scoop interviews Robert M. Overstreet, creator of the ubiquitous and essential Overstreet Comic Book Price Guide. "One of my favorite comics was Fox And The Crow. I would have Kix cereal in the morning and I would read my Fox & The Crow comics eating Kix." I love that.
Jeff Mariotte writes about the problems of freelancing, his own writing career and a great comic strip called Cow And Boy by Mark Leiknes.
© Gear Live Inc. – User-posted content, unless source is quoted, is licensed under a Creative Commons Public Domain License. Gear Live graphics, logos, designs, page headers, button icons, videos, articles, blogs, forums, scripts and other service names are the trademarks of Gear Live Inc.