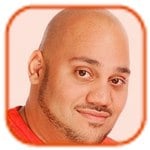 Posted by Andru Edwards Categories: Handhelds, Video Games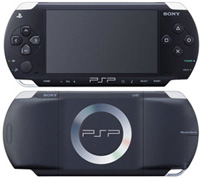 I got my shiny new PSP today at Gamestop. There I was, all psyched up and ready to roll. I was prepared to experience the joy that comes will all things new and electronic - and BAM! Three dead pixels on the right hand side. Many have reported that this is a problem with their PSP's. This is most likely due to the fact that Sony ramped up production to get a million units ready for the US launch. I just returned from my local Gamestop, and unfortunately they have no PSP's in stock (surprise!), and they don't know when they will receive more. I did manage to get them to agree to call me as soon as they get one for exchange. Anyone else experiencing this problem?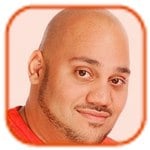 Posted by Andru Edwards Categories: Handhelds, Video Games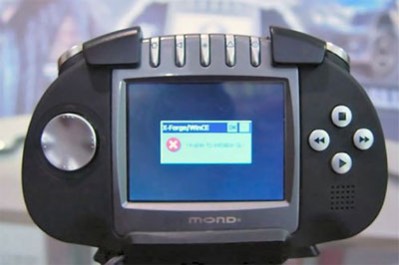 Not much to say about this one, as it is pretty obvious what's going on here. The Gizmondo gaming device is pictured here, and it has two problems. First of all, the design just looks atrocious. Secondly, the system Windows software interface has crashed. Come on now. This is apparently why most gaming handhelds fail. Where is the simplicity?
Read More

| The Inquirer
Posted by Hector Martinez Categories: Features, Handhelds, Video Games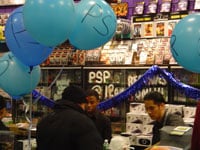 I was owned. I mean, completely owned by the impending launch of this sexy device. The PSP images swam in my head daily, the unquenchable desire of having it in my hand invaded my dreams, and its capabilities punctuated almost all my conversations. It is handheld gaming taken to a whole new level, and after a great launch in Japan a few months ago it was finally coming to the US in grand fashion. Today we're covering the midnight launch experience in New York City, at the same time that we look at how this thing changed lives.
Click to continue reading Sony PSP Midnight Launch Coverage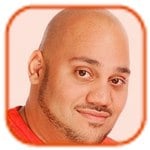 Posted by Andru Edwards Categories: Cell Phones, Handhelds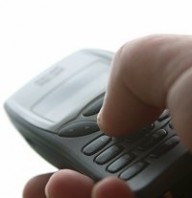 Not only can text messaging be painful for your pocketbook, but an Australian doctor is saying that it can hurt your physically as well. It seems that those who use text messaging extensively are prone to those repeat motion injuries that flare up your tendons. One 13 year old girl had the first case of texting tendonitis, as the doctor called it, as a reult to too much one-thumbed messaging. As a result, a tendon in her right forearm swelled by two centimeters.
(Thanks Fresh!)
Read More

| ABC Science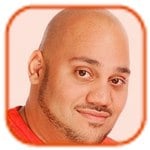 Posted by Andru Edwards Categories: Cell Phones, Handhelds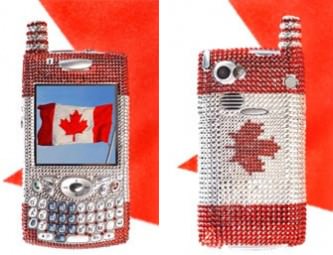 If you originally thought that the Treo 650 was a letdown, this one just may change your mind. After all, who wouldn't want a Treo that is iced out Canadian style? This one is being auctioned off by PalmOne, with all proceeds going to the Autism Society of Canada. You help the world, and in return get a smartphone covered in 2,000 Swarovski crystals - laid out nicely to replicate the Canadian flag. It also has a few Canadian-themed tracks preloaded onto the device.
(Thanks Fresh Pimpin!)
Read More

| BargainPDA via Ubergizmo
Posted by Hector Martinez Categories: Cell Phones, Handhelds, Internet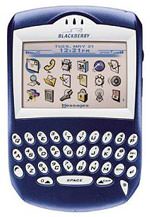 Instant messaging services aren't necessarily new to the Blackberry. in fact, there are already a few third party solutions available. The news here is that it's going to be bundled in now. Research In Motion just signed up a deal to offer instant messaging services from both Yahoo and AOL right out of the box on future Blackberry models. Current owners will also be able to download this feature for use on their existing handsets. Great news for those who want to stay in constant touch without the hassle of being near a PC at all times.
Read More

| Tech Tree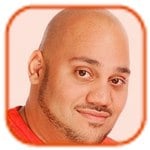 Posted by Andru Edwards Categories: Handhelds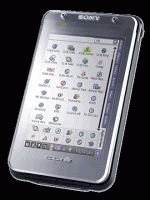 Sony has officially let it be known that the Clie will be no more. You know, I bought a nice mid-range Sony Clie about a year ago. It was the TH55, which had a bunch of nice features built in. Funny thing is, although it was full of features, I just didn't use it all that much. I ended up selling it within 6 weeks of purchase. I realized that a bunch of other tools that I use could do everything that thing could do. That is when I realized the PDA market would soon begin to fade. Expect the Sony Ericsson line, as well as the Playstation Portable, to fill in the gaps - and do things the Clie could never do.
Posted by Hector Martinez Categories: Accessories, Cameras, Cell Phones, Handhelds, Misc. Tech, PC / Laptop, Portable Audio / Video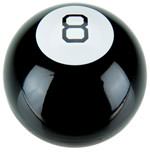 When I first read MobilePC's "Greatest Gadgets" article in the magazine's print edition, I remember thinking to myself: "This is one of the best gear articles I have ever read. Thank God I didn't cancel my subscription." Two days later, I find out that anyone can find the same article for free at the magazine's website. Highly informative, entertaining, and a must-read for anyone with even a remote interest in consumer technology. I still won't cancel my subscription…just in case something else comes up.
Read More

| MobilePCMag.com
Have you held off buying a PDA because they are just too big? If so, you need to check out Fossil's new PDA watch line. A few of the features include a high density 160 x 160 pixel grayscale LCD with touch screen and backlight, a stylus is integrated into the watch buckle, while the 3-way Rocker switch and Back button lets one-handed navigation. The watch also has customizable watch faces to suit each users style. True to the Palm, you can hotsync this to your PC or Mac. Depending on the style you choose, the watch will cost you $199 to $249.
Read More

| TechTree
Posted by Categories: Handhelds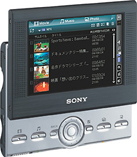 Sony has created a new PDA, the Sony Clie VZ-90 using OLED (organic light emitting diode. OLEDs are made from organic material and are lighter, faster, thinner, and have better contrast than LCD's while using less juice). The 3.8" 480x320 screen has a 1000:1 contrast ratio, check that number again, 1000 1 and 3 zeros. The buttons and controls slide out along the horizontal base of the unit, and can be hidden when not in use. Additional features include integrated stereo speaker, a CF slot, memory stick slot, wifi, IrDA and will play MPEG4 video, MP3 and ATRAC3 audio. It is just a shade over 4 inches wide, and 3 inches long and under an inch thick. It weighs a little more then half a pound. It will run smoothly with the included 64 mb of RAM and 128mb of flash, with a little of each given over to the operating system. According to Palm Infocenter, "Sony has announced they will no longer market or release handhelds for the US and European markets." I guess this means even if you would part with the $820 dollars for a new PDA you would have to take courses in Japanese to use it.




Read More

| Palm Infocenter
© Gear Live Inc. – User-posted content, unless source is quoted, is licensed under a Creative Commons Public Domain License. Gear Live graphics, logos, designs, page headers, button icons, videos, articles, blogs, forums, scripts and other service names are the trademarks of Gear Live Inc.