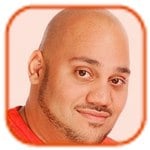 Posted by Andru Edwards Categories: Announcements
Taking a break from our regularly scheduled tech news, I wanted to let everyone know about the different ways you can subscribe to Gear Live updates. We have three avenues that you can use at the bottom of the right-hand column, but who knows how many of you ever see them. You can use the images below to add Gear Live's feed to any of these popular digests:
You will also see that we have added a ranking feature to the site, which allows readers to rank the stories on Gear Live. This may or may not be a long term thing, depending on the popularity of the feature.
Now back to your regularly scheduled programming.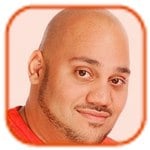 Posted by Andru Edwards Categories: Announcements
Okay, about a week ago we asked you to develop the next iPod because we are pretty sure our readers can out think Steve Jobs. Thanks to
iSkin Incorporated
, we even promised to send chosen winners a free iSkin product. We got a boatload of submissions, and were able to narrow it does to the five best. We take a look at the winners after the jump.
Click to continue reading Design the Next iPod Contest Results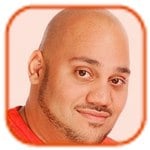 Posted by Andru Edwards Categories: Announcements
Okay Gear Live readers, it's contest time! I know we haven't had one in a while, so this time we will have multiple winners. What's the prize? Well,
iSkin, Inc.
has decided to partner up with us and offer the selected winners a
free iSkin
. Sounds great, right? Not so fast...this one will require you to put your thinking cap on.
Recently,
Apple announced the iPod Photo
. It's nice and all, but I think the Gear Live readers can do even better than the almighty Steve Jobs. It's your chance to prove me right.
Send us your ideas
on what
you
think the next iPod should be like. Send in your mockups, renders, and drawings. Send in your detailed descriptions. Whatever you think it will take to be chosen as a winner,
email it to us
. There will be more than one winner if we get a bunch of great entries. I am gonna have to cap the number of winners to five though.
The contest ends on Monday, November 8 at 12 AM PST, so you have one week to
wow us
.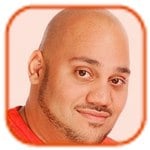 Posted by Andru Edwards Categories: Announcements

Google's GMail free email service has been around for months now, but is still in beta. This means that if you want an account, you need to be invited by someone who is a beta tester - or else you are out of luck. Being that Gear Live is all about the readers, we are now your hook up.
We will be posting GMail invitation links with every new story posted. They will not be so obvious, so you will have to click around to find it each time. Who knows - the graphic used with a story might be an invitation link, one of the ads on the right may be a hidden invitation link, or one of the links within an actual story might link to GMail rather than the subject itself. We will try to be creative, emphasis on try. We will probably fail miserably. Please let us know if you pick up an invite from this site!
Nonetheless, to get this kicked off, click on the GMail logo to the right for the first GMail invitation.
(Thank you to everyone who sent in GMail invitations for us to give away. If anyone else would like to help out and donate invites, send them to me at
andru gearlive.com
).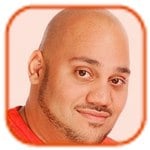 Posted by Andru Edwards Categories: Announcements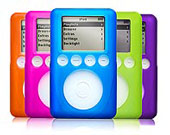 Congratulations again to everyone who participated in the Gmail contest and won. Now it's time to give away some gear!
We will be running a two week contest, and at the end, the winner will receive his or her choice of either an
iSkin eVo
or a Gmail account. The second place winner gets the prize that the first place winner did not choose. Click for contest info.
Click to continue reading Gear Live Giveaway: iSkin eVo and Gmail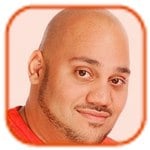 Posted by Andru Edwards Categories: Announcements

The ever elusive Google Gmail accounts are one of the most sought after commodities on the internet. In an effort to kick off the launch of Gear Live, we will be giving away TWO Gmail invitations to two lucky readers. Click to find out more.
Click to continue reading Google Gmail Invitation Contest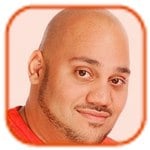 Posted by Andru Edwards Categories: Announcements
Gear Live is a trend-setting web magazine, launched in June 2004, devoted to the high tech lifestyle. We provide news, previews, reviews, commentaries, and more on all your favorite gadgets, electronics, and tech trends. Our readers enjoy our timely coverage, and honest approach.
Gear Live is written and edited by Andru Edwards, along with East Coast correspondent Hector Martinez, and Music Columnist Greg Norton. The site is part of the I4U Network.
If you have a question, comment, or a news story, feel free to contact Gear Live at submit@gearlive.com.
Gear Live is committed to providing in-depth, thorough product reviews. If you have a product you would like us to review, drop us a line at press@gearlive.com.
© Gear Live Inc. – User-posted content, unless source is quoted, is licensed under a Creative Commons Public Domain License. Gear Live graphics, logos, designs, page headers, button icons, videos, articles, blogs, forums, scripts and other service names are the trademarks of Gear Live Inc.