Find Our Latest Video Reviews on YouTube!
If you want to stay on top of all of our video reviews of the latest tech, be sure to check out and subscribe to the Gear Live YouTube channel, hosted by Andru Edwards! It's free!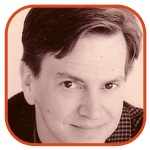 Tweet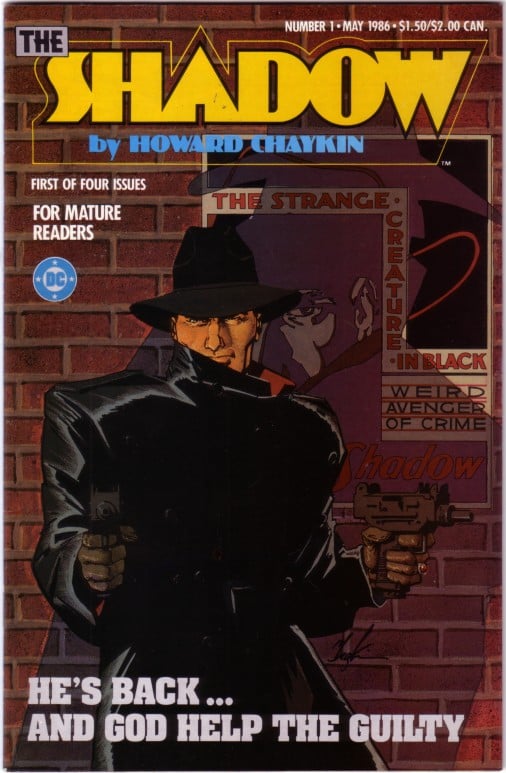 "He's back…and God help the guilty."
My favorite thing to hit at the San Diego Comic Con is the back issue bins – the so-called quarter boxes (usually greatly reduced in price by Sunday) of oddball and overstock comics from the 1980s – now.
At this year's con, there was one dealer in particular who had over a dozen long boxes of comics in nearly alphabetical order, and I and many other well-mannered scavengers thumbed through them all. One of my treasures was the complete 4-issue run of Howard Chaykin's The Shadow from DC Comics (1986).
Coming on the heels of his award-winning run at First Comics with his own American Flagg! Chaykin went over to DC for a revamp of the old 1930s pulp character created by Walter Gibson (aka Maxwell Grant). DC's previous attempt with the character back in the 1970s stayed true to its pulp origins and was unsuccessful despite the involvement of Denny O'Neil, Mike Kaluta and Bernie Wrightson.
By bringing in Chaykin a decade later, it was clear that some things were going to be shaken up and this was not going to be a standard pulp revival. You don't turn to Howard if you want the same old, same old.
Click to continue reading Forgotten Comics: Howard Chaykin's The Shadow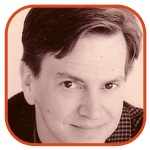 Tweet
Posted by Tom Mason Categories: Editorials, DC Comics,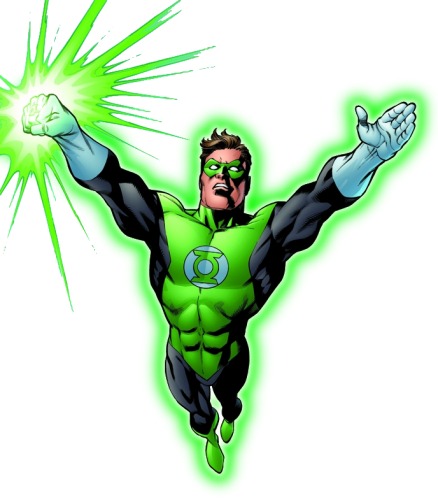 Kudos to Rich Johnston at Bleeding Cool for locating three new job opportunities at DC Comics before I got to them. (That guy must never sleep!)
He mentioned the jobs by title only and didn't include the link with all the pertinent deets, so here goes:
Creative Services Coordinator: This one is located in Burbank and you'll "assist Creative Service Manager & Executive Director in organizing and cataloging all incoming materials from editorial, theatrical, television, WHV, WB Games, WBCP and with high discretion and security distribute to the appropriate departments." In other words, you're going to get to see all the cool stuff long before anyone else."
Senior Secretary: Sadly, this doesn't mean helping old people write their memoirs while keeping track of how many kids violate the sanctity of their lawn. Also based in Burbank, you'll be assisting the "Executive Director in the Creative Services department by managing executive calendars, meeting schedules, answering phones, maintaining logs, placing calls, and sending emails and faxes as needed.
Click to continue reading Comic Book Jobs: DC Comics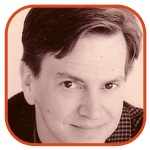 Tweet
Posted by Tom Mason Categories: Conventions, Editorials, Television, DC Comics, Image Comics, Marvel Comics,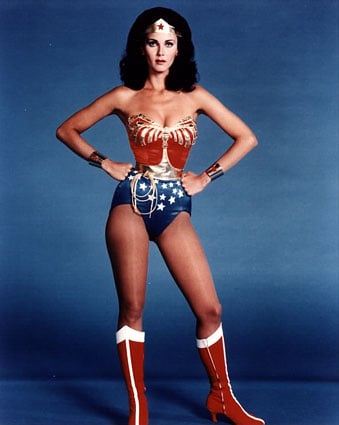 It's been a great internet this week, so let's take a look!

Comics & Media: There's someone out there who believes that The Walking Dead comic books and trade compilations won't see a boost in sales despite the tremendous success of the new TV series. Dirk Deppey delivers the smackdown and makes me wish I could write like that. (Scroll down a little.)

I only have anecdotal "evidence" about the book's success from this year's San Diego Con. I saw The Walking Dead booth doing tremendous business, and by Friday afternoon, they'd sold out of all the Volume 1 compilations they'd brought to the show (which still had more than two days to go).

And speaking of smackdowns, Lynda Carter tells Megan Fox to STFU.

P. Craig Russell: Want to have a sneak peek at his upcoming digital comic, The Gift of the Magi? I know you do.
Click to continue reading Weekend Reading: Gene Day, Wonder Woman and Old Indiana Jones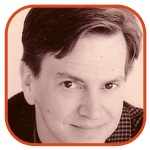 Tweet
Posted by Tom Mason Categories: Editorials, DC Comics,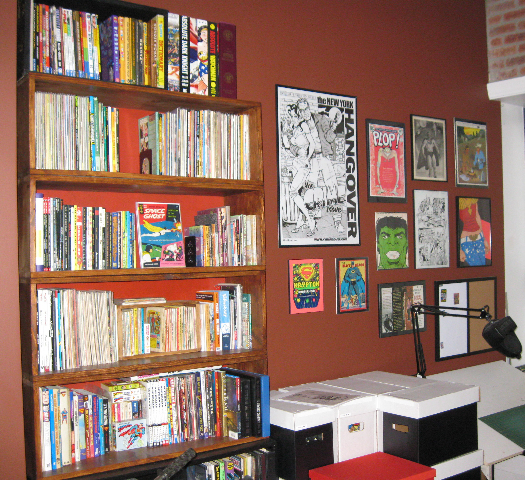 You know that thing you do with your comic book/action figure/DVD collection? No, not that thing. The thing where you categorize them, memorize them, shelve them and keep track of where everything is. And then take pictures of your shelves to post on Facebook.

You're an amateur "asset coordinator" and believe it or not, there's a department at Time Warner (the parent company of DC Entertainment and DC Comics) in their Turner Broadcasting division that wants one of their very own.

Based in Atlanta, GA, the Asset Coordinator needs a Bachelor's Degree and 5-7 years experience in asset management, plus proficiency in the usual software suspects: Photoshop, Illustrator, PowerPoint, In-Design, Excel and MS Word. (Really? Because isn't MS Word so prevalent in the world that chimpanzees can now use it to pull ants from a nest?)
Click to continue reading Comic Book Jobs: Turner Broadcasting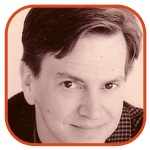 Tweet
Posted by Tom Mason Categories: Editorials, Dark Horse Comics, DC Comics, Image Comics, Marvel Comics,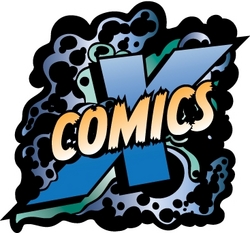 Remember that whole digital thing that's supposed to knock off the printed comic book? Oh wait, that's still happening!

If you want to be part of the industry now that we've passed "peak comic book," ComiXology the "digital comics leader" is looking for a couple of new people.

First up is a LAMP Developer, someone with "2+ years of experience with Linux, Apache, mySQL and PHP. Additional experience with AJAX/JavasScript/HTML5 (jQuery), XML, HMTL, XMLRPC, SOAP and other development environments is preferred."
Click to continue reading Comic Book Jobs: Comixology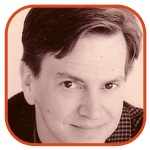 Tweet
Posted by Tom Mason Categories: Editorials, Movies, Reviews, DC Comics, Independent, Marvel Comics,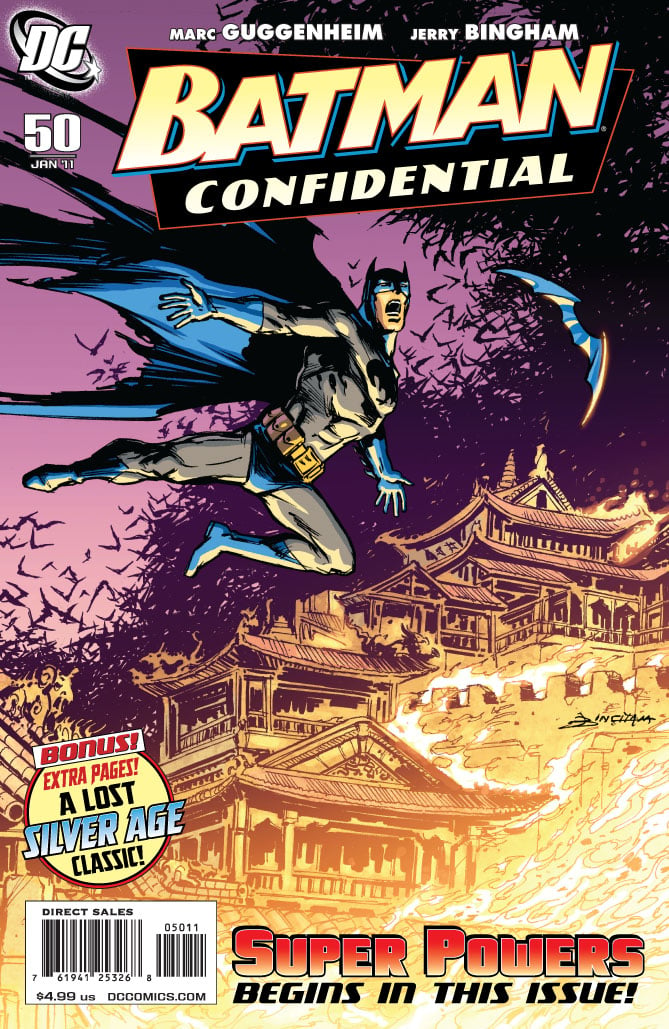 A big week on the internets, so let's get right to it.

For me, the big news is that my pal Jerry Bingham is illustrating a 5-part story in Batman Confidential, starting in issue #50 that went on sale this week. If you're on the fence about it, here's a multi-page preview of it that'll make you wish Jerry drew more comics. Fans of Batman: Son of the Demon rejoice!

Batman: Over at Project Child Murdering Robot, Ricky Sprague comments on the upcoming Christopher Nolan Batman movie with some language that might be NSFW but SWR (still worth reading)! Bonus shout out to Batman: Year One: "It was among the first of the modern age comic book character reboots that now seem to occur every other year or so. Mr. Miller's hardboiled writing was at its peak, and Mr. Mazzucchelli is one of the best illustrators ever."

Biff! Bam! Pow!: Bob Greenberger at ComicMix tackles the eternal question: Is Legends of the Superheroes any good? "You have to love kitsch, bad writing, awful acting, and comic books to enjoy (or endure) these specials."
Click to continue reading Weekend Reading: Batman, Tintin, Starlog and Jerry Bingham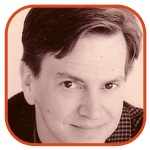 Tweet
Posted by Tom Mason Categories: Editorials, DC Comics,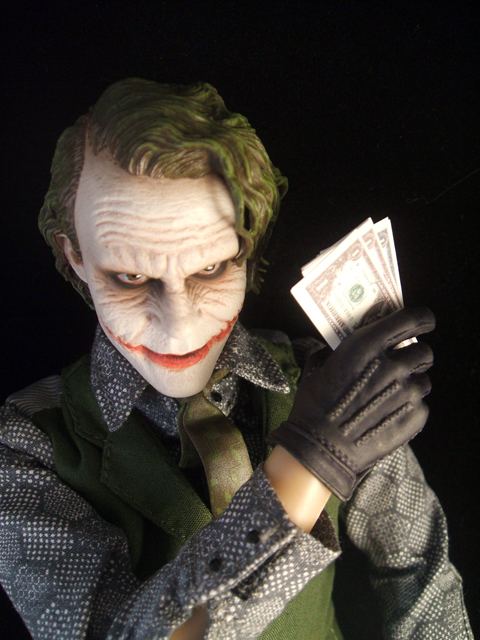 DC Entertainment in Burbank (formerly part of DC Comics in New York) is looking for a new warm body in their finance department. The job is Senior Analyst, Financial Planning and Analysis.
As one of the head number-crunchers, you'll probably be reporting to Nairi Gardiner, who was just named Senior VP of Finance.

Working out of the Finance & Administration department, you'll be crunching it numberwise for "assigned departments" and managing aspects "of financial planning and monitor operating results against plan." So you'll be grading people and their plans and seeing how well - or otherwise - they do.

It's all budgets, forecasts, financial planning, revenue and expense templating, done with weekly updates so there's no quarterly panic attack should the wheels fall off the wagon at some point.
Click to continue reading Comic Book Jobs: DC Entertainment (Burbank)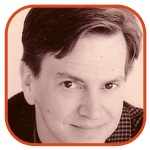 Tweet
Posted by Tom Mason Categories: Editorials, DC Comics,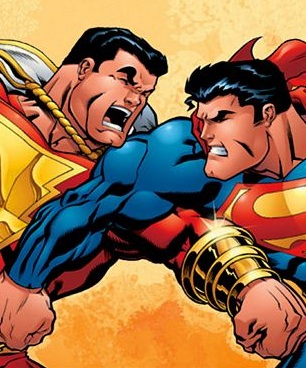 Do you want to work in the hallowed halls of
DC Comics
in New York City?
This could be your lucky day. It's rare for a job in Editorial to pop up on the radar, but DC is looking for an
Editorial Scheduling Coordinator
for their Editorial Administration department.
It is what it sounds like: shipping out artwork, reference docs and checks, tracking packages to and from their various locations, handling comp copies, and a couple of my favorite things: "works with department to review all incoming editorial materials for DCU and Vertigo" so you get to see what's coming up and coordinating the "Editorial Assignment List" so you can track who's doing what.
This is a young person's gig - and the money probably reflects that - because you only need one year of experience in a business environment. You'll also need the usual assortment of multitasking abilities, communication skills and computer knowledge.
But it's a foot in the door and many folks before you have advanced from positions just like this.
Good luck, job seekers!
[Artwork: Captain Marvel and Superman fight over the last bagel in the break room, © DC Comics]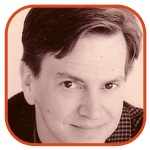 Tweet
Posted by Tom Mason Categories: Editorials, Interviews, Reviews, Television, DC Comics, Image Comics, Independent, Marvel Comics,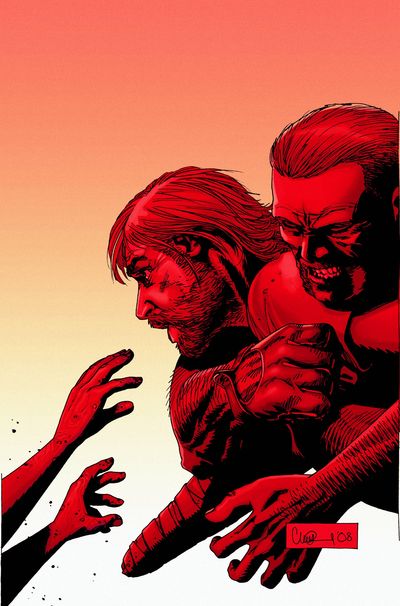 Happy Halloween to all of you!
My costume this year is simple - I'm going to walk around with my iPad and call myself The Future Of Comics. Which, I admit, is something I do pretty much every day.

First off, congratulations to my pals at Boom! Studios and their sales on Stan Lee's Soldier Zero #1. And kudos to Boom for sharing their actual numbers.

And if you'd like a 10-page freeview of the November release of Stan Lee's The Traveler #1 by Mark Waid and Chris Hardin, Scoop has that for you too.

Let's see what else is out on the internets...

Zombies: Pop culture historian Jim Beard writes about the Walking Dead phenomenon that will soon be sweeping the nation thanks to the new AMC TV series.

Beard, by the way, is the editor of a new anthology that looks back at the Batman TV series of the 1960s, Gotham City: 14 Miles.
Click to continue reading Weekend Reading: Halloween, Stan Lee, and The Walking Dead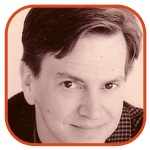 Tweet
Posted by Tom Mason Categories: Editorials, Interviews, Reviews, Television, DC Comics,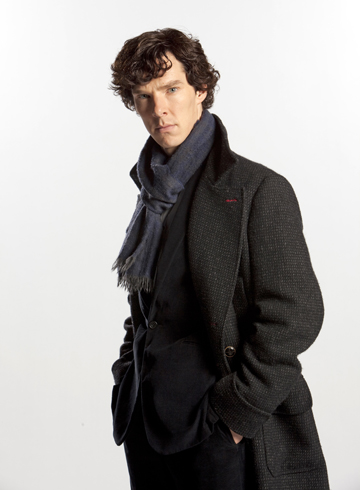 It's all over the internets that the acclaimed business site iCV2 has invoked the "suck" word to describe direct market comic book orders for Q3 2010.

Offering your captive audience books they don't want and prices they can't afford no longer seems to be a viable strategy. What lessons will anyone take away from this? Cue another Metamorpho relaunch in 3...2...1...

Let's see what else is out on the internets...

Gardner Fox: The prolific writer is said to have written more that 4000 comic book stories. He co-created The Sandman, created the concept of Earth-2, wrote Batman, Hawkman, The Flash, Justice Society of America and many, many more. He also had a career as a writer of many so-called "sleaze" paperbacks. Paul Bishop has a nice look at a bunch of them. So many of them in fact, that you might think of the author more as "Gardner Foxy."
Click to continue reading Weekend Reading: Sherlock, Gardner Fox, Atlas Comics and Watchmen
© Gear Live Inc. – User-posted content, unless source is quoted, is licensed under a Creative Commons Public Domain License. Gear Live graphics, logos, designs, page headers, button icons, videos, articles, blogs, forums, scripts and other service names are the trademarks of Gear Live Inc.