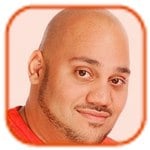 Posted by Andru Edwards Categories: Weinstein Company, Action, Adventure, Period, Celebrity Controversy, Scripts, Upcoming Releases,
Quentin Tarantino is suing Gawker for leaking his script for The Hateful Eight.
The Oscar-winning Django Unchained' director decided to pull the plug on the proposed cowboy film last week when it leaked, and is now suing the website which made it widely available on the internet.
"Gawker Media has made a business of predatory journalism, violating people's rights to make a buck ... This time they went too far. Rather than merely publishing a news story reporting that Plaintiff's screenplay may have been circulating in Hollywood without his permission, Gawker Media crossed the journalistic line by promoting itself to the public as the first source to read the entire Screenplay illegally," the lawsuit states.
The director is demanding at least $1 million for Gawkers actions. The site was not the original source of the script leak, but Quentin blames them for making it available to the public, despite having said he was planning to publish it himself.
Click to continue reading Quentin Tarantino to Sue Gawker Over Script Leak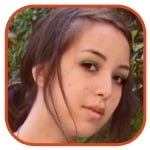 Posted by Robin Paulson Categories: Buena Vista, Disney, Universal, Action, Adaptation, Adventure, Horror, Science Fiction, Sequels, Comedy, Casting, Celeb News, Rumors, Upcoming Releases,
+ Jesse Plemons - famous for both his role as Breaking Bad's Todd and looking a lot like a younger Philip Seymour Hoffman - is apparently being called back for Star Wars: Episode VII auditions, although Disney/Lucasfilm is keeping mum about it.
+ No one has been cast yet and it's due to begin production this summer, but because it's a Quentin Tarantino project, you can guarantee that it will be full of awesomesauce. Especially considering the name of the film is officially The Hateful Eight (for those who don't know, it's a reference to the famous 1960 western The Magnificient Seven).
+ Marvel has released details on its upcoming Ultimates project, which will apparently not feature one single white guy (yay!) - both leading male superheroes will be of a non-white background. Also more yayness: the All-New Ultimates will see FOUR female superheroes on the team.
+ Despite the meteoric success she's had starring in the Martin Scorsese black comedy The Wolf of Wall Street, Australian actress Margot Robbie says that she wants to be cast in a Quentin Tarantino film next.
Click to continue reading Cinecast: Star Wars VII Casting, Tarantino's New Film, Marvel's 'Ultimates'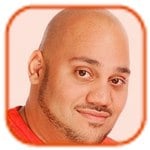 Posted by Andru Edwards Categories: Warner Bros, Weinstein Company, Action, Drama, Period, Political, Thrillers, Awards, Celebrity Gossip, Filmmaking, New Releases,
Quentin Tarantino feels sorry for Ben Affleck.
Both directors missed out on Best Director Oscar nominations on Thursday even though their movies Django Unchained and Argo picked up nods in other categories but Quentin thinks Ben's snub was worse than his.
Speaking at the Django Unchained premiere at London's Empire, Leicester Square, he told BANG Showbiz, "It would have been nice and everything but at the end of the day, I actually feel more sorry for Ben Affleck. He really deserved it and I think we all thought he was going to get it, so I feel really sorry for him."
While, Quentin is excited that his own movie received five Academy Award nominations, he doesn't believe it will win the night's biggest award, Best Picture: "It feels very lovely, it's nice to be invited to the party. It's been a good week. Five Oscar nominations today, five BAFTA nominations yesterday. I don't think it will win Best Picture. But if it did, I will take it for sure."
Click to continue reading Quentin Tarantino Feels Sorry for Ben Affleck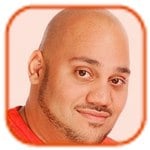 Posted by Andru Edwards Categories: 20th Century Fox, Buena Vista, Columbia Pictures, Fox Searchlight, Sony, Universal, Weinstein Company, Action, Adaptation, Adventure, Biopics, Drama, Foreign, Independent, Music, Musicals, Mystery, Period, Political, Romance, Sequels, Comedy, Thrillers, Awards, New Releases,
Lincoln leads the Golden Globe 2013 nominations with seven nods. Steven Spielberg's biopic about former President Abraham Lincoln is up for a host of top prizes including Best Drama, Best Director, Best Actor for Daniel Day-Lewis and Best Screenplay.
Quentin Tarantino's western flick Django Unchained and political drama Argo follow close behind with five nominations each. Critically-acclaimed films Zero Dark Thirty, Les Miserables and Silver Linings Playbook each received four nods.
With three nominations are Life of Pi, dark cult drama The Master and heart-warming British comedy Salmon Fishing in the Yemen. The great Dames of British film, Judi Dench, Maggie Smith and Helen Mirren, all have acting nods for The Best Exotic Marigold Hotel, Quartet and Hitchcock respectively.
Surprises include Nicole Kidman's Best Supporting Actress nomination for The Paperboy and John Hawkes and Helen Hunt being up for Best Actor and Best Supporting Actress for their performances in The Sessions.
Click to continue reading Lincoln Leads Golden Globe Nominations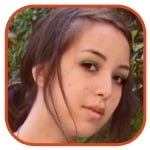 Posted by Robin Paulson Categories: Columbia Pictures, Weinstein Company, Action, Period, Trailers, Upcoming Releases, Videos,
Christmas brings joy to many -- even moreso for fans of Quentin Tarantino, whose latest film Django Unchained is set to debut on the winter holiday. After viewing the film's second trailer (seen above), however, I can't say that I'm as excited as I typically find myself with a Tarantino release.
It could be that I just don't buy Leonardo DiCaprio as a villainous, eyeliner-sporting slave owner? Or perhaps it's the intended-to-be-humorous quips from Christoph Waltz and Jonah Hill that didn't impress me? Check out the trailer and let me know what you think!
Read More

| The Hollywood Reporter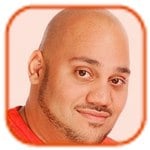 Posted by Andru Edwards Categories: Columbia Pictures, Action, Drama, Period, Celeb News, Scripts,
Jamie Foxx says that Django Unchained is a love story.
The Oscar-winning actor plays the titular character in the spaghetti western, whose main goal in life is to recover his wife Broomhilda (Kerry Washington) but first needs to get past the villainous ranch Calvin Candie (Leonardo DiCaprio), who runs club Candyland, where his spouse and other female slaves are exploited as sex objects and Jamie believes the husband/wife relationship is the most important one in the movie.
"The one thing that stuck out to me in the script was that Django got married. Back then to be married was taboo. You could be killed... The strongest buck would mate with the strongest black woman so they could get stronger slaves. They didn't want black people married. So Django being married was a big thing for me. This is a love story. He's not trying to stop slavery. He's not trying to do anything but find the love of his life - which is like trying to find a needle in a world of haystacks."
Click to continue reading Jamie Foxx: Django Unchained is a Love Story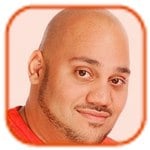 Posted by Andru Edwards Categories: Columbia Pictures, Action, Drama, Celeb News, Filmmaking, Upcoming Releases,
Samuel L. Jackson finds it "fun" and "artistically satisfying" working with Quentin Tarantino on Django Unchained.
The Avengers star is delighted to be teaming up with the director again for the star-studded drama movie - which features Sacha Baron Cohen, Leonardo DiCaprio, Kurt Russell, Kerry Washington and Jamie Foxx - and he revealed the film set is "full of fun, joy and laughter."
"It's really great to be back on Tarantino's set. As usual it's full of fun, joy and laughter. It's as fun and artistically satisfying as it's ever been. He is still doing his weekly film screenings of interesting and bizarre movies, last week we saw The Raid which was an awesome movie."
Samuel currently stars as Nick Fury in The Avengers, and the 63-year-old actor was full of praise for the film's director Joss Whedon for fitting all of the superhero characters - including Iron Man (Robert Downey Jr.), The Hulk (Mark Ruffalo) and Captain America (Chris Evans) - together in one motion picture.
Click to continue reading Samuel L. Jackson: Tarantino is Fun on Django Unchained Set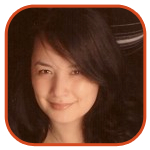 Posted by Veronica Santiago Categories: Celeb News, Obituaries, Videos,
Sally Menke, the editor on every Quentin Tarantino film since Reservoir Dogs, passed away yesterday in California. She was 56 years old.
The two-time Academy Award nominee (Pulp Fiction, Inglourious Basterds) had been out hiking in the record Los Angeles heat prior to her death. Temps in the area had reached a high of 113 degrees.
Click to continue reading Sally Menke, Tarantino's Film Editor, Dead at Age 56
Read More

| CNN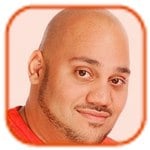 Posted by Andru Edwards Categories: Horror, Filmmaking,
The anticipation of being in the same room as Quentin Tarantino and Eli Roth at SXSW 2010 Film was worth the very long wait in line, but within 20 minutes word had spread that Tarantino and Roth were no shows.
They were both supposed to accompany other notable directors Ti West (The House of the Devil), Ruben Fleischer (Zombieland), Matt Reeves (Cloverfield).
Many people jumped out of line before they could learn that Robert Rodriguez (Planet Terror/The Faculty) and Neil Marshall (Dog Soldiers/The Descent) were going to be the replacements on the panel. When people found out Rodriguez was on the panel the room quickly filled up! Especially since he just debuted the preview for his upcoming movie Predators.
Click to continue reading SXSW 2010: Directing the Dead: Genre Directors Spill Their Guts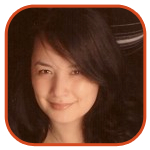 Posted by Veronica Santiago Categories: Awards,
When you throw in an extra host, add five more Best Picture nominees, take away the Best Song performances and nominate two formerly married directors—what do you get? A night that will surely be talked about.
Although many believe the 82nd Annual Academy Awards will end with very few surprises, the possibility of an upset is still too great to ignore. Will the box office champ (Avatar) win Best Film as well? Or will The Hurt Locker - or even Inglourious Basterds - take the prize? Is Jeff Bridges a shoo-in for Best Actor…or could BAFTA winner Colin Firth sneak past him? Will Sandra Bullock have to deliver another acceptance speech, or will Meryl Streep take home her first Oscar since 1983?
To find out if the ceremony ends in a world of Hurt or Up in the Air, stay tuned here for the live results!
Click to continue reading The 2010 Academy Awards: Live Commentary
Read More

| Academy of Motion Picture Arts and Sciences

© Gear Live Media, LLC. 2007 – User-posted content, unless source is quoted, is licensed under a Creative Commons Public Domain License. Gear Live graphics, logos, designs, page headers, button icons, videos, articles, blogs, forums, scripts and other service names are the trademarks of Gear Live Inc.