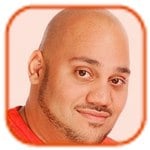 Posted by Andru Edwards Categories: Buena Vista, Disney, Action, Adaptation, Adventure, Science Fiction, Celeb News, Filmmaking, Obituaries, Upcoming Releases,
"It was the month after the accident happened with my brother Paul Walker and it was the first time I had worked since. Although it was challenging, just to get back to work was therapeutic — especially as Groot. There was an innocence about the character that was just refreshing — and it may have been more challenging under other circumstances, but at that time, it was very therapeutic."
- Vin Diesel shares how voicing the role of Groot in Guardians of the Galaxy helped him get over the death of his friend and Fast & Furious co-star Paul Walker.
(Make sure to check out other notable quotes.)
Read More

| The Daily Mail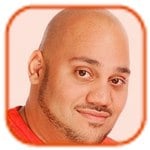 Posted by Andru Edwards Categories: Lionsgate, Action, Adaptation, Science Fiction, Sequels, Celeb News, Filmmaking, Obituaries, Rumors, Upcoming Releases,
Philip Seymour Hoffman will not be digitally recreated to appear in The Hunger Games: Mockingjay Part 1.
The actor tragically died in February of a heroin overdose before he could complete the sci-fi film and director Francis Lawrence is determined to include the star in the scenes he couldn't complete, but will not settle for digitally enhancing his image into the movie.
"We finished the majority of his work. I think he might have had eight to 10 days left on our schedule. In most of those scenes, Phil didn't have any dialogue. We are going to put him into those scenes, but we're only using real footage. We're not creating anything digital or a robotic version of him," he said.
Shortly after his passing, studio Lionsgate, who is making the movies, said Philip would be recreated for scenes using CGI effects. Producer Nina Jacobson said they may give some of the star's character, Plutarch Heavensbee's, lines to other characters, but said that would happen "only in circumstances that we are able to do that without undermining the intent of the scene."
Click to continue reading Philip Seymour Hoffman Will Not Appear via CGI in 'Mockingjay'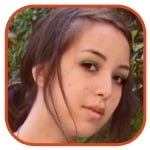 Posted by Robin Paulson Categories: 20th Century Fox, Horror, Science Fiction, Celeb News, Obituaries,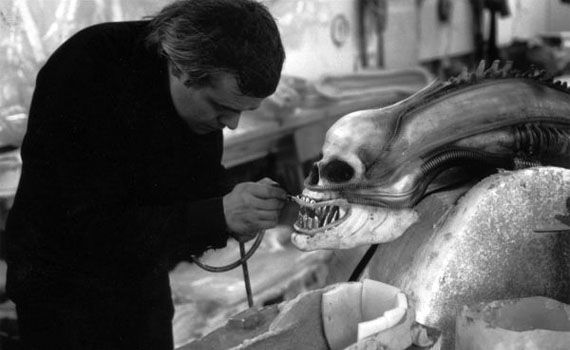 Surrealist artist H.R. Giger - one of the driving creative forces between 1979's Alien - died today in Zurich after complications from a fall.
The 74-year-old Swiss was known for his dark but brilliant fascination in humanity's relationship with machines. Having been brought to Hollywood by El Topo director Alejandro Jodorowsky to work on his unrealized Dune, Giger went on to work in sci-fi films like Alien, for which he won an Oscar (it's worth noting that his designs for Jodorowsky's Dune were still used in David Lynch's 1984 film adaptation).
Click to continue reading 'Alien' Artist H.R. Giger Dies
Read More

| NPR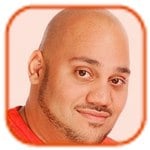 Posted by Andru Edwards Categories: Classics, Science Fiction, Comedy, Celeb News, Obituaries,
Ghostbusters star Harold Ramis has died at the age of 69.
The actor and director - best known for his role as Egon Spengler in the 1984 comedy, which he also wrote, with Dan Aykroyd - passed away in the early hours of yesterday morning after suffering autoimmune inflammatory vasculitis for a number of years.
Although he is best remembered on-screen for his roles in Ghostbusters and its 1989 sequel, Harold had been a leading figure in comedy since the 70s, directing Caddyshack, Groundhog Day and National Lampoon's Vacation. He also co-wrote the iconic 1978 film National Lampoon's Animal House, and later 1999s Analyze This and 2002s Analyze That, starring Robert De Niro, which he also directed.
Harold continued to act in recent years, with parts in Knocked Up, Airheads and Oscar-winner As Good As it Gets and he had also directed episodes of the US version of The Office for network NBC.
Click to continue reading Harold Ramis Dies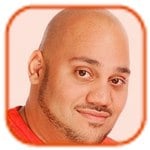 Posted by Andru Edwards Categories: Warner Bros, Classics, Period, Romance, Celeb News, Obituaries,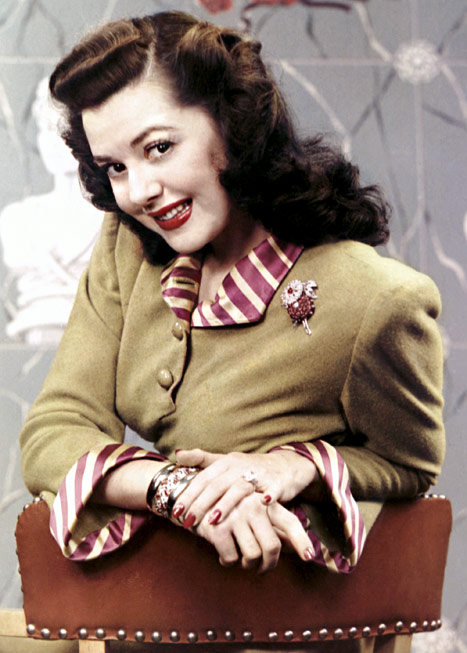 Gone With the Wind actress Ann Rutherford has died.
The Canadian star died at her home in Beverly Hills, California, last night aged 94. Ann's close friend and fellow actress, Anne Jeffreys, said she had been in declining health with heart problems.
Ann was best known for playing Scarlett's younger sister, Carreen, in 1939 film Gone With the Wind, and was one of its last surviving cast members. Ann was initially refused the chance to be in Gone With the Wind by MGM boss Louis B Mayer, who called her role a "nothing part," but after she burst into tears and told him what a huge fan of the novel she was, he reconsidered.
"I just wanted to watch the book come to life," she told the Los Angeles Times in 2010.
Speaking at the 70th anniversary of the film in 2009, she said, "That 'nothing part' turned my golden years into platinum."
Click to continue reading Ann Rutherford Dies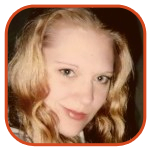 Posted by K.C. Morgan Categories: Obituaries, Videos,
During her career in Hollywood, Jane Russell kept company with the likes of Marilyn Monroe, eccentric billionaire Howard Hughes and a host of other legendary personalities. She was best-known for her impressive, Amazonian figure -- which she always put to good use on the big screen. And now, she's gone.

Jane Russell died on Monday in Santa Maria at the age of 89, 70 years after she was cast in her first Howard Hughes movie (The Outlaw). Her cleavage, amply displayed throughout the flick, created a huge controversy with censors. She did westerns with the Howard Hughes-owned RKO studios for several years in the 1940s before being cast as Marilyn Monroe's brunette bestie in Gentlemen Prefer Blondes. The role gave Russell the chance to show off another of her assets -- her powerful singing voice. You can hear -- and see -- her talents on display in the video above, a clip of Russell's big solo from the movie.
Throughout the 1950s, she continued to star in films. Russell was paired onscreen with Clark Gable, Robert Mitchum and Frank Sinatra -- to name just a few. Russell spent the next years singing in nightclubs, making the occasional movie appearance until 1970.
Click to continue reading Movie Icon Jane Russell Dies
Read More

| Yahoo! News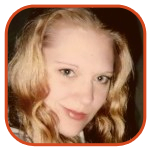 Posted by K.C. Morgan Categories: Classics, Celeb News, Obituaries, Videos,
Tony Curtis, an iconic film star of the 1950s and 60s, was one of Hollywood's best-looking leading men, but his best-known roles were not the stuff of romantic heroes.
Curtis's standout performances include the one where he played a woman (Some Like It Hot), the one where he was a dirty, angry escaped convict (The Defiant Ones) and the one where he was a dirty, abused slave (Spartacus).
Click to continue reading Remembering Tony Curtis
Read More

| CNN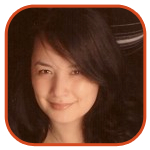 Posted by Veronica Santiago Categories: Celeb News, Obituaries, Videos,
Sally Menke, the editor on every Quentin Tarantino film since Reservoir Dogs, passed away yesterday in California. She was 56 years old.
The two-time Academy Award nominee (Pulp Fiction, Inglourious Basterds) had been out hiking in the record Los Angeles heat prior to her death. Temps in the area had reached a high of 113 degrees.
Click to continue reading Sally Menke, Tarantino's Film Editor, Dead at Age 56
Read More

| CNN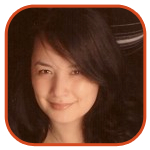 Posted by Veronica Santiago Categories: Celeb News, Obituaries, Videos,
Gloria Stuart, best known for dropping that large necklace into the water in Titanic, passed away on Monday. She was 100 years old.
Although she had been appearing in movies since the 1930s, Stuart finally made film history in 1997. That was when the then 87-year-old actress became the oldest Oscar nominee ever. (She received a Best Supporting Actress nod for playing the 101-year-old version of Rose in the hit James Cameron film.)
Gloria, who had been diagnosed with lung cancer a few years back, died in her Los Angeles home. She leaves behind a daughter, four grandchildren and 12 great-grandchildren.
Read More

| Washington Post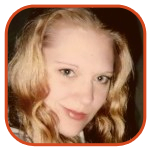 Posted by K.C. Morgan Categories: Celeb News, Obituaries,
Following Dennis Hopper's death, Easy Rider co-star Peter Fonda has come forward with a statement.
"Dennis [Hopper] introduced me to the world of Pop Art and 'lost' films. We rode the highways of America and changed the way movies were made in Hollywood. I was blessed by his passion and friendship," Fonda said of his friend and co-star, who passed away on May 31 due to complications associated with prostate cancer.
Many credit Easy Rider as an historic film, which created a "new Hollywood" to help change filmmaking. Fonda produced the movie, with Hopper directing. The two, along with Terry Southern, were nominated for Best Screenplay in 1970.
Read More

| Entertainment Tonight
© Gear Live Media, LLC. 2007 – User-posted content, unless source is quoted, is licensed under a Creative Commons Public Domain License. Gear Live graphics, logos, designs, page headers, button icons, videos, articles, blogs, forums, scripts and other service names are the trademarks of Gear Live Inc.