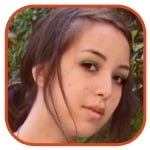 Posted by Robin Paulson Categories: Warner Bros, Action, Adaptation, Drama, Music, Musicals, Romance, Science Fiction, Sequels, Comedy, Thrillers, Awards, Casting, Celeb News, Celebrity Gossip, Scripts, Trailers, Upcoming Releases, Videos,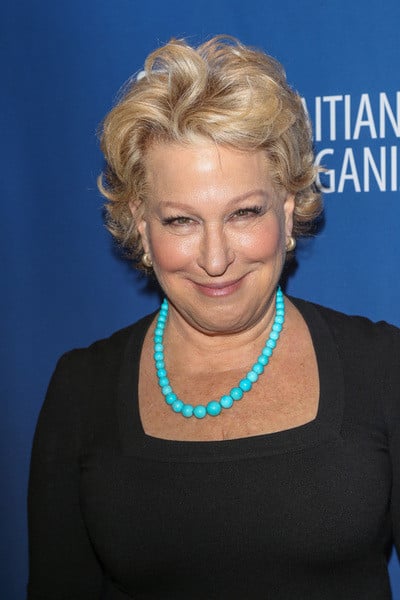 + Seth Green - whom you may recall from Robot Chicken, Family Guy, and Austin Powers - gives Larry King a compelling explanation as to why Ben Affleck is a poor choice as Batman in the upcoming Batman Vs. Superman film.
+ Bette Midler is set to appear at this Oscars this year - additionally, she'll be singing for the first time!
+ Pushing Daisies creator Bryan Fuller is in talks with Warner Bros. and Barry Sonnenfeld to adapt the short-lived (and much-loved!) ABC series into a musical for Broadway, which would star Pushing Daisies alum Kristin Chenoweth. Fuller says that he is also contemplating a film adaptation.
+ Michael Patrick King, who wrote for the Sex and the City series and directed both film adaptations, says that there's one more story to tell for Carrie, Charlotte, Miranda, and Samantha - greatly hinting at the possibility of a third film.
Click to continue reading Cinecast: Seth Green on Affleck's Batman, 'Pushing Daisies' Musical, 'SATC 3'?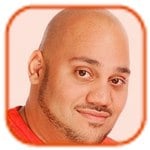 Posted by Andru Edwards Categories: Musicals, Awards, New Releases,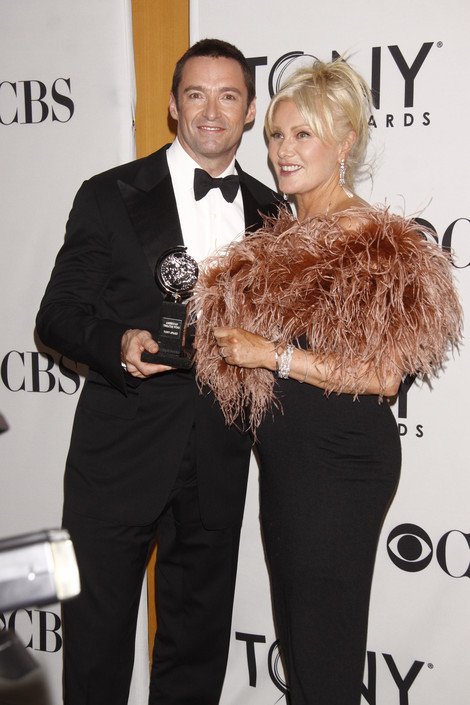 Hugh Jackman will host the Tony Awards 2014.
The Wolverine actor is set to present the show's 68th annual awards ceremony which will take place in New York City on June 8 and CBS Entertainment, who will broadcast the event, are delighted to have him on board.
"We are thrilled to have Hugh Jackman return to host the Tony Awards. Hugh is the ultimate performer - actor, singer and dancer - he does it all, second to none. He is a consummate entertainer and the one you want out there hosting your live television event," Jack Sussman, Executive Vice President, Specials, Music and Live Events, CBS Entertainment, said in a statement.
Hugh previously fronted the Tony Awards between 2003-2005 and this will be the fourth time the Les Miserables star hosts the annual ceremony, which celebrates achievement in live Broadway theater.
Click to continue reading Hugh Jackman to Host the Tony Awards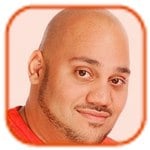 Posted by Andru Edwards Categories: Universal, Adaptation, Classics, Family, Musicals, Science Fiction, Upcoming Releases,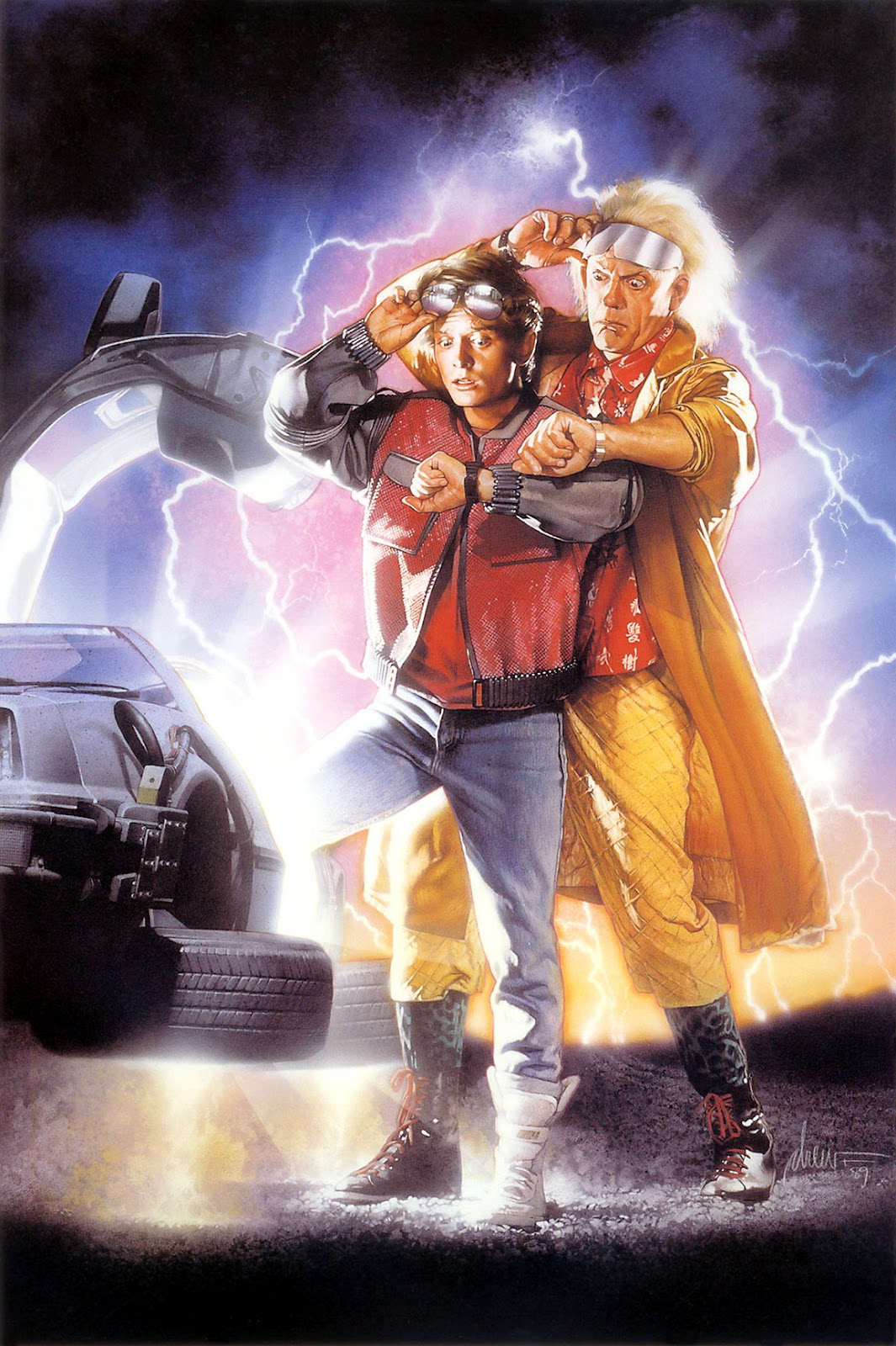 Back To The Future is being turned into a musical.
A stage version of the hit 1985 movie - which starred Michael J. Fox as time-traveling teen Marty McFly - has been given the green light to debut in London's West End in 2015.
Robert Zemeckis, who co-wrote and directed the original film, will team up with co-writer Bob Gale once again to pen the adaptation. "[It will be true to the spirit of the film without being a slavish remake. We intend to use music from the movie along with brand new songs to make a version of Back to the Future that is fresh, entertaining and takes advantage of all the amazing things that can now be done on stage. We can't think of a better way to celebrate the 30th anniversary of the film," Gale commented.
Alan Silvestri will co-write the music and lyrics with songwriter Glen Ballard, while Jamie Lloyd - who directed James McAvoy last year in a sell-out production of Macbeth in London - is on board to direct.
Click to continue reading 'Back To The Future' to Become a Musical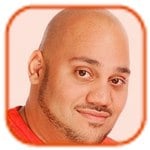 Posted by Andru Edwards Categories: Adaptation, Musicals, Casting, Celebrity Gossip,
Sarah Hyland is "not OK" with Carly Rae Jepsen being cast as Cinderella on Broadway.
The Modern Family star wrote a series of angry Tweets about the "Call Me Maybe" singer's scheduled appearance in the New York musical, saying she's "hesitant" about whether she will be able to pull the part off. "Today's a meltdown day. Carly Rae Jepsen is going to be Cinderella??? On Broadway??? NOT OK WITH THIS. [sic]," she wrote.
Looking to the show's current star, Laura Osnes, she then tweeted, "Tell me it's gonna be OK @LauraOsnes." Sarah then added, "Hoping she will be amazing. I'm hesitant though..."
Carly is set to take on the role for 12 weeks starting on February 4. It is not known if Sarah, 23, had been auditioning for the same part, but she sought to clarify she does not have anything personal against Carly: "To avoid anyone assuming things? My previous tweets do not mean that I'm not a Carly Rae Jepsen fan. The end."
Click to continue reading Sarah Hyland "Not OK" with Carly Rae Jepsen Casting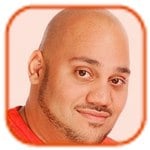 Posted by Andru Edwards Categories: Biopics, Musicals, Casting, Celeb News, Upcoming Releases,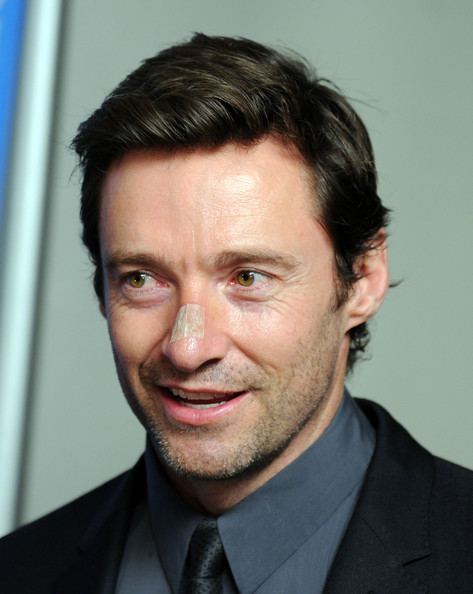 Hugh Jackman has dropped out of the upcoming Broadway production Houdini.
The 45-year-old Australian actor was due to take on the leading role as the legendary escape artist, Harry Houdini, in the eagerly anticipated show in New York City next year but will not longer be taking to the stage because of his busy schedule. "I have greatly enjoyed the collaborative process on Houdini. Ultimately, though, I wasn't able to commit to the time this role will require," the Wolverine star issued a statement.
The actor, who won a Tony Award for best actor in a musical in 2004 for The Boy from Oz, in which he performed for a year, added, "I have tremendous respect and admiration for the creative team and I wish everyone the best. I know they're well on their way to making something extraordinary."
Hugh signed on to star in the project in January 2012, but just weeks later The Newsroom creator, Aaron Sorkin, who was also due to work on the production, dropped out.
Click to continue reading Hugh Jackman Drops Out of Broadway's 'Houdini'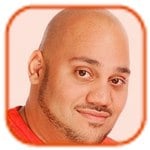 Posted by Andru Edwards Categories: Drama, Musicals, Remakes, Casting, Celeb News, Upcoming Releases,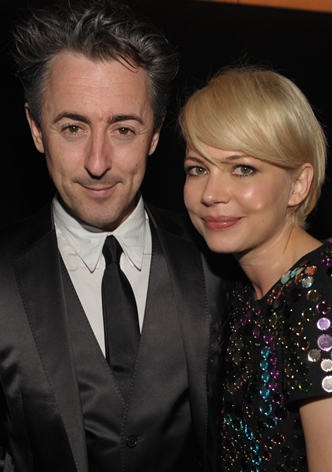 Michelle Williams will make her Broadway debut next March.
The 32-year-old actress, who has been nominated for an Oscar three times, is set to star as Sally Bowles opposite acclaimed British actor Alan Cumming, 48, in a new production of Cabaret. Roundabout Theater Company confirmed on Wednesday that the Brokeback Mountain star has signed on for a 24-week run and previews will begin on March 21, 2014 at the Kit Kat Klub at Studio 54 on Broadway in New York.
Skyfall director Sam Mendes will helm the production for the second time after originally reviving the show in 1993, which also starred Alan. "I'm delighted to be stepping back into the Kit Kat Klub one more time, and to be having the opportunity to re-explore and re-discover this extraordinary musical alongside two equally extraordinary performers," he said in a statement.
The show will begin its official run on April 24.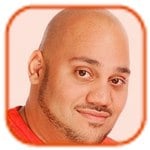 Posted by Andru Edwards Categories: Musicals, Casting, Celebrity Gossip,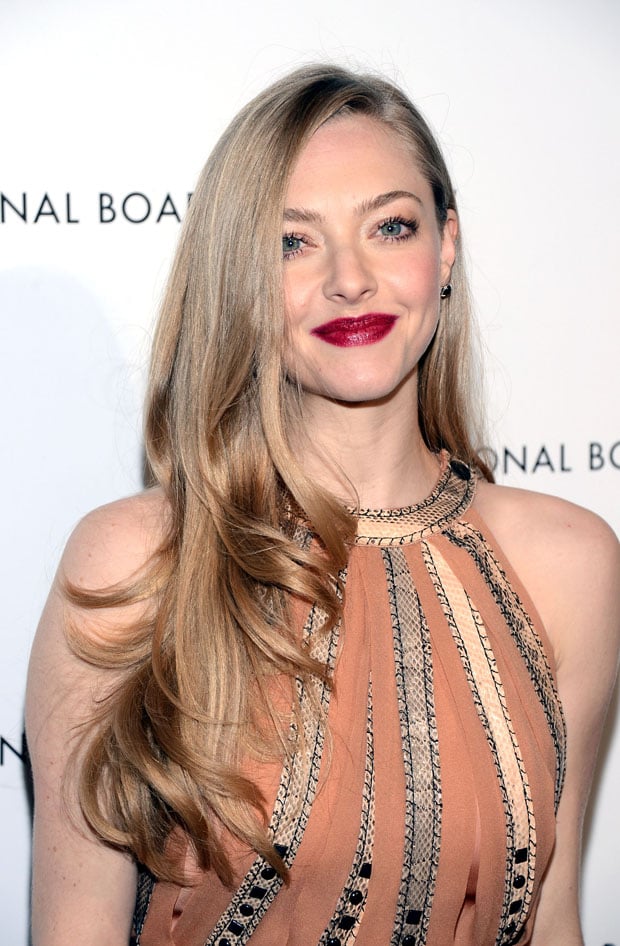 Amanda Seyfried wants to star in a stage musical.
The Les Miserables actress would love to test her talents in Wicked on Broadway but thinks it would take a lot of work to get her ready for the stage: "To be honest with you, nobody would put me in that. I would have to take another two years of voice lessons before I could do that."
If she can't star in Wicked, Amanda would be happy with any musical that let her show off her soprano voice. "I'd like to do something where there's one character who has one big song - a soprano song - but I don't know what that would be. I gotta get on stage, man. I'd love it," she explained.
Recently Amanda was forced to show her support for Les Miserables co-star Anne Hathaway after it was reported Anne threw a fit when she discovered they had planned to wear similar dresses to the Oscars.
Click to continue reading Amanda Seyfried Wants 'Wicked' Role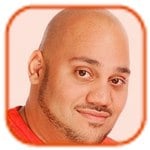 Posted by Andru Edwards Categories: Paramount, Adaptation, Musicals, Comedy, Casting, Celebrity Gossip, Rumors, Upcoming Releases,
Tina Fey is developing a Mean Girls musical. The 30 Rock comedienne - who wrote and was featured in the 2004 film starring Lindsay Lohan - is looking to bring the hit teen comedy to the stage with the help of her husband Jeff Richmond.
Quizzed about a possible Mean Girls musical on the red carpet at the Screen Actors Guild (SAG) Awards in Los Angeles last night, she told E! News, "Maybe! We want to. I would love to. I'm trying to develop it with my husband, who does all the music for 30 Rock and I think Paramount's onboard."
While the musical is very much in the early stages, the 42-year-old star feels "Triumphant" singer Mariah Carey would make a great candidate for the role of villain Regina George's ditzy, "cool" mother in the stage show. Tina, who "loved" the American Idol feud between Carey and Nicki Minaj, said, "I think Mariah won. Like, Mariah seemed to really know all the characters. Maybe she can play Amy Poehler's part in the musical."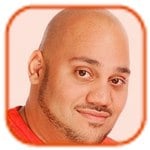 Posted by Andru Edwards Categories: Drama, Musicals, Celeb News, Celebrity Gossip, Upcoming Releases,
Tom Hardy is set to swap movies for musicals.
The Lawless actor has revealed he's closely involved in the development of a new stage production called Harold's Harem, which he will star in.

Tom - who will appear in this year's latest Batman film, The Dark Knight Rises - describes the musical as a "crazy piece of work" and he can't wait to get started on the project.
 Speaking about his character, he told the Daily Mail, "Harold's a cross between two guys Robert De Niro has played in Martin Scorsese films, The King of Comedy and Taxi Driver.
 Think of Taxi Driver as a Bollywood movie and Harold's Harem is somewhere where all those - The King of Comedy, Taxi Driver and Bollywood - meet."

However, Tom was coy when asked if he would be singing and dancing in the production, saying, "It's not a traditional musical."
He added that he thought it would be a serious piece more in the vein of the Civil Rights breakthrough musical Caroline Or Change that transferred from New York to London's National Theatre in 2003.

Somebody cue Comic Book Guy from The Simpsons, because we just discovered the Worst. Remake. Ever…and, it hasn't even been made yet. Take a good look at Will Smith's pretty daughter Willow. Now, imagine her with red hair.
Actually, the red hair is probably the first thing that's going to go in the new Annie remake, and that's only one of the reasons this is the worst idea we've ever heard. Willow Smith will take on the iconic role in a new film that's being produced by -- guess who? -- her daddy's company Overbrook Entertainment.
Our knee-jerk dislike of the remake idea (the original film, made in 1982, has long been filed in our Untouchable Classics category) probably won't affect the Smiths, who may soon officially change their surname to Midas. After Jaden Smith raked in more than $300 million in his Karate Kid remake that featured absolutely no actual karate, there's nothing this family can't pull off.
Annie is the story of a redheaded orphan whose life is changed when she is adopted by the fantastically rich Daddy Warbucks. Carol Burnett defined the role of the mean orphanage owner who helps concoct a scam to steal Annie back from Warbucks, which eventually fails. The movie, like the Broadway musical that preceded it, is peppered with sensational songs.
And perhaps now, Willow's "Whip My Hair." Re-using old scripts is awesome.
Read More

| Huffington Post

© Gear Live Media, LLC. 2007 – User-posted content, unless source is quoted, is licensed under a Creative Commons Public Domain License. Gear Live graphics, logos, designs, page headers, button icons, videos, articles, blogs, forums, scripts and other service names are the trademarks of Gear Live Inc.