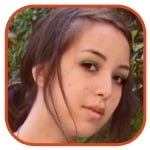 Posted by Robin Paulson Categories: 20th Century Fox, Action, Science Fiction, Sequels, Casting, Celebrity Gossip, Rumors, Upcoming Releases,
Michael Fassbender has given hope to folks looking forward to a Prometheus sequel.
In the recent press rounds for X-Men: Days of Future Past, Fassbender - who played the android David in the 2012 sci-fi film - confirmed his involvement in the sequel but could not say when production would start.
When asked if he'd like to work with Prometheus director Ridley Scott again, Fassbender answered, "For sure. I love Ridley. He's a master filmmaker."
His X-Men co-worker James McAvoy then asked him, "Are you doing a sequel?" to which he responded, "Yeah, but when I don't know."
Although Scott's involvement in the project is still up in the air, the soonest the film could realistically hit theaters would be in 2016.
Read More

| Collider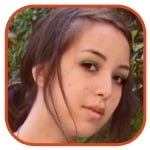 Posted by Robin Paulson Categories: 20th Century Fox, Buena Vista, Disney, Action, Adaptation, Science Fiction, Sequels, Trailers, Upcoming Releases, Videos,
The latest trailer for the upcoming X-Men: Days of Future Past has been released, and it will make you wish May 23rd was here already!
Continuing where Matthew Vaughn's X-Men: First Class left off, Days of Future past - helmed by Bryan Singer - combines the prequel's cast as well as those from the first three X-Men films (the first two of which were directed by Singer): Patrick Stewart, Ian McKellen, Halle Berry, Ellen Page. Chris Evans also appears doubling up his Marvel superhero duty as Quicksilver from 2005's Fantastic Four
Click to continue reading VIDEO: Watch the Latest 'X-Men' Trailer
Read More

| Los Angeles Times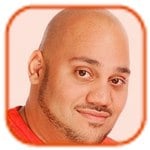 Posted by Andru Edwards Categories: Fox Searchlight, Drama, Thrillers, Celebrity Gossip, New Releases,
Rosario Dawson found it difficult walking around completely naked for her new movie.
The 33-year-old Trance star - who recently split from the movie's director Danny Boyle - has admitted she felt "insecure" walking around with nothing on and her co-stars including James McAvoy made the experience "more awkward" by refusing to look at her.
Speaking at the world premiere of the movie at the Odeon West End in London's Leicester Square on Tuesday night, she exclusively told BANG Showbiz:
"The hardest and scariest part about it was walking. I was trying to figure out, like, how do you walk in front of everyone when you're naked? I don't think you really plan to do that really well. It's actually interesting because everyone's trying to be really respectful and polite and not look at you, but that almost makes it a little bit more awkward because you know you're performing to a certain extent. Like, I'm standing there and I'm walking across the room and I'm like, 'Am I walking too slow? Should I move my hip a little bit more?' You really get self conscious about the stupidest things. It was really funny because I'm looking over at James and James is not looking at me at all. He's looking at my shoulder; he's looking at some spot on the wall. It's sort of just like, OK, just be in the moment, be in the character."
Click to continue reading Rosario Dawson Felt Insecure Being Naked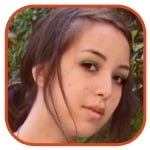 Posted by Robin Paulson Categories: Fox Searchlight, Drama, Thrillers, Trailers, Upcoming Releases, Videos,
Director Danny Boyle's follow-up to his Oscar-nominated 127 Hours, Trance, features his real-life partner Rosario Dawson as a hypnotherapist hired by criminals to uncover the location of a priceless painting.
The thriller - which also stars James McAvoy and Vincent Cassel - appears to be more fast-paced than the James Franco drama and perhaps close to the level of trippiness (at one point in the trailer, Cassel speaks to McAvoy despite half his face and brain missing) that most recall from Boyle's cult classic Trainspotting.
The film hits limited theaters on April 5.
Read More

| The Hollywood Reporter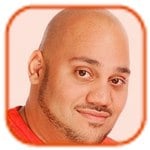 Posted by Andru Edwards Categories: Warner Bros, Action, Adaptation, Animation, Thrillers, Casting, Celeb News, Celebrity Gossip, Rumors, Scripts, Upcoming Releases,
Kristen Stewart has been approached to take on the main female role in the reimagining of Akira.
The live-action adaptation of the iconic magna comic is set to start shooting in March following a script rewrite by Steve Kloves, and bosses have offered the Twilight: Saga beauty the part of Kei, a young medium who becomes the love interest for the main character, teen biker gang member Kaneda.
The original story - focusing on Kaneda and his friend Tetsuo (who has yet to be cast) - was set in post-nuclear war Tokyo in 2019, while the new movie is expected to take place in New York. Andrew Garfield, James McAvoy and Kristen's boyfriend and Twilight: Saga co-star Robert Pattinson have all been approached for the role of Tetsuo - who is saved from a medical experiment by his friend.
Leonardo DiCaprio's Appian Way production company is working on the $300 million project for Warner Brothers with Allen and Albert Hughes directing. The intention is to make two films, each covering three books in the six-part series. An animated version of Akira has already been made, released in Japan in 1988.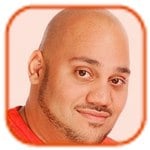 Posted by Andru Edwards Categories: Action, Thrillers, Casting, Celeb News,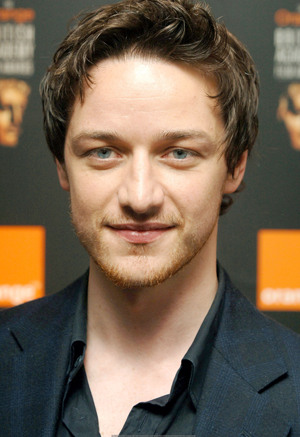 Scotsman James McAvoy is set to star in new thriller Trance.
The X-Men: First Class actor is in talks to take on one of the lead roles of the Danny Boyle-directed movie as original favorite Michael Fassbender is now out of the running.
The film tells the story of an assistant at an art auction house planning a daring robbery alongside a notorious gang leader (McAvoy). However, the assistant suffers a blow to the head and loses his memory, prompting the gang to try to pry the information on the stolen painting's whereabouts from his puzzled brain using a hypnotist's skills.
Oscar-winning director Boyle is aiming to start shooting the movie in September, before he concentrates on coordinating the opening ceremony for the 2012 London Olympics. Once that's over, he will edit the film, before it is released in March 2013.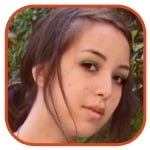 Posted by Robin Paulson Categories: 20th Century Fox, Buena Vista, DreamWorks, Disney, Paramount, Sony, Universal, Warner Bros, Action, Adaptation, Drama, Family, Foreign, Period, Science Fiction, Sequels, Comedy, Thrillers, Box Office,
Even though the buzz for Green Lantern fizzled at the reveal of its rather disappointing full-length trailer, Ryan Reynold's abs the superhero flick managed to fight off last week's box office winner, Super 8.
The DC comic book adaptation scored $53 million at the box office in its first week, while the J.J. Abrams and Steven Spielberg project Super 8 managed to finish second -- down from last week's top spot -- at $21.2 million . Jim Carrey's family comedy Mr. Popper's Penguins debuted in third place raking in $18.2 million, pushing last week's second place film X-Men: First Class -- the X-Men prequel starring James Mcavoy and Michael Fassbender -- to fourth with $11.5 million.
Click to continue reading Box Office Breakdown: Green Lantern Fights Off Super 8
Read More

| Box Office Mojo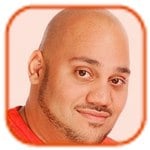 Posted by Andru Edwards Categories: Action, Thrillers, Celeb News, Celebrity Gossip, Filmmaking, Technology,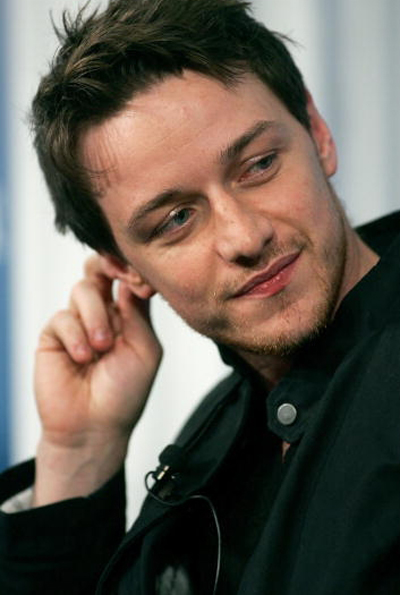 X-Men: First Class star James McAvoy thinks that 3D movies are a "waste of money."
The actor - who plays Professor X in the movie prequel - believes the technology is simply an excuse to get more money out of the cinema going public for a product that is not significantly better than normal films
"I think it's good thing X-Men is not 3D. In fact, thank God this movie is not in 3D. 3D is just an excuse to charge you an extra 10 bucks at the theater. And then in the end it's not 3D at all, it's just a waste of money. The idea of things coming out of the screen and making you jump out your seat are done very well but I think it's a waste of time and money and I wouldn't pay for a ticket to go to one of those films."
James cites the widely panned Clash of the Titans as an example of how not to do 3D movies, slamming the decision to add in the special effects in just a few weeks after production. "I maintain you can't do a good conversion of a two-hour movie with high quality in a few weeks like they tried to do with Clash of the Titans. I don't mean to throw that movie under the bus because my buddy Sam [Worthington] is in it, but I think everybody realized that this was a point at which people had gone too far."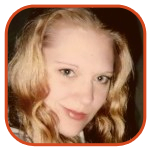 Posted by K.C. Morgan Categories: 20th Century Fox, Action, Adaptation, Adventure, Sequels, Trailers, Upcoming Releases, Videos,
The dramatic trailer for X-Men: First Class is here, and it's awesome.
The attention-getting clip focuses on the young Professor X (James McAvoy) and the young Magneto (Michael Fassbender). Other familiar X-Men present in the trailer include Mystique (Jennifer Lawrence) and Beast (Nicholas Hoult).
Read More

| JoBlo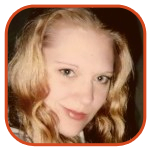 Posted by K.C. Morgan Categories: 20th Century Fox, Action, Adaptation, Adventure, Sequels, Casting, Upcoming Releases,

The first photo of the new class of X-Men is out, and the costumes look pretty awesome. All the major characters of X-Men: First Class will be seen in theaters when the movie open in June 2011, but you can get a sneak peek of them now.
From left to right, you're looking at Michael Fassbinder (Magneto), Rose Byrne (Moira MacTaggery), January Jones (Emma Frost), Jason Flemyng (Azazel), Nicholas Hoult (Beast), Lucas Till (Havok), Zoe Kravitz (Angel), Jennifer Lawrence (Mystique) and James McAvoy (Charles Xavier).
The film also stars Kevin Bacon as Sebastian Shaw and Oliver Platt as The Man in Black.
Read More

| Perez Hilton

© Gear Live Media, LLC. 2007 – User-posted content, unless source is quoted, is licensed under a Creative Commons Public Domain License. Gear Live graphics, logos, designs, page headers, button icons, videos, articles, blogs, forums, scripts and other service names are the trademarks of Gear Live Inc.