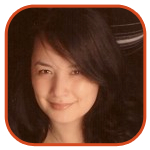 Posted by Veronica Santiago Categories: DreamWorks, Paramount, Action, Adaptation, Adventure, Science Fiction, Sequels, Casting, Upcoming Releases,
Although he claims he has not even seen a script, actor Rainn Wilson told MTV News he will have a small role in the Transformers sequel.
Other than the fact that he plays a professor (Shia LeBeouf will reportedly be entering college this time around), The Office star says he knows little else about the part. Wilson joked that he will play "a college professor that turns into a robot that then turns into a car." At one point, it looked like Jonah Hill would also join the cast as Sam Witwicky's roommate. Unfortunately, the Superbad actor turned the role down. (I'm guessing they're going for a comedic theme?)
Transformers 2 - also starring Megan Fox and Josh Duhamel - is scheduled to begin filming this summer.
Read More

|
MTV Movies

Posted by David Onda Categories: Paramount, Action, Adventure, Horror, Science Fiction, Thrillers, New Releases, Rumors, Trailers, Upcoming Releases,
It has been a fiery topic among entertainment blogs and movie sites for months, and now the J.J. Abrams project previously known only by it's release date - 1.18.08 - has finally got an official name: Cloverfield.
The Paramount film's first trailer debuted prior to this summer's smash-hit, Transformers, and has sparked speculation ever since. The rumors involved everything from the film's poster and title to its plot and mysterious city-ravaging "monster." And although many rumor mills figured out the film's title some time ago, the second 1.18.08 trailer, which debuts this weekend before Paramount's Beowulf, makes the sci-fi thriller's title official.
But with another two minutes of footage to scrutinize, I'm sure the fanboys will find no shortage of more things to ask questions about.
Read More

|
ComingSoon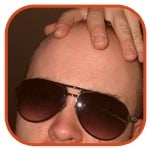 Posted by Johnny Mercedes Categories: Paramount, Sony, Universal, Warner Bros, Action, Adaptation, Adventure, Animation, Documentary, Drama, Family, Foreign Language, Independent, Music, Romance, Science Fiction, Sequels, Comedy, Distribution, Home Entertainment, Lists, New Releases,
This past fortnight, the HD DVD release of Transformers made high-definition history with over 100,000 units sold in the first day—a record that supplanted day-one sales across both formats. But this week Sony will inevitably pull the warring robots off their high horses—likely with a quick tug on some carefully aimed webbing.
The hugely profitable but ambivalently received Spider-Man 3 releases Tuesday and will undoubtedly be a smash hit for Blu-ray. And for those who can't justify said purchase, the film will also release in a high-def trilogy.
Universal and Warner also have some decent contributions this week, but the real content explosion comes from DVD International and their HDScape series. Finally, I can sit in my tiny condominium and watch a high-definition fireplace, an exotic aquarium, or the slow but steady thaw of Antarctica.
Check the full list of high-def releases after the jump.
Click to continue reading This Week on HD DVD and Blu-ray: October 30, 2007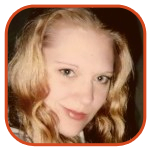 Posted by K.C. Morgan Categories: Action, Adventure, Drama, Family, Musicals, Period, Science Fiction, Comedy,
What's hot this Halloween? Hollywood is always hot, and this year the costume ideas are churning right out of LA. Will you have the popular look this October 31st?
Britney is in…at least, she's in if you're trying to make her look bad. This Halloween, plenty of men are dressing drag and letting beer bellies hang. The look? Britney Spears, a la the VMAs. The costume? Extremely skimpy – so don't wear it unless you plan to stay indoors.
Little boys are gearing up as mini Transformers and suiting up in the black Spidey costume, so be prepared to meet pint-sized heroes at the door this year. Pirates of the Caribbean outfits are still in; it's the Halloween look that just won't go away (like the movies).
Spartans sporting the 300 look will be appearing at parties this year, as will the more comedic look of Will Ferrell's Ricky Bobby. Though the movie is old (over a year, now), the look is not – elaborate and over-the-top Marie Antoinette costumes are all the rage for those who want to go all out.
TV is getting attention from Halloween revelers as well. This year, Ugly Betty kits and High School Musical-esque outfits are flying off novelty shelves.
Read More

| LA Times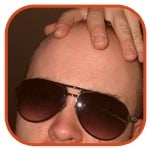 Posted by Johnny Mercedes Categories: Buena Vista, DreamWorks, Paramount, Sony, Warner Bros, Action, Adaptation, Animation, Documentary, Drama, Family, Horror, Independent, Music, Political, Romance, Sequels, Thrillers, Home Entertainment, Lists, New Releases, Upcoming Releases,
As the autumn season pulls the coats from our closets, warms our chocolate beverages, and turns our leaves from a verdant green to a rusty orange, the movie studios give us another reason to spend a comfy evening at home: summer blockbusters on DVD. And what better way to view these visual—if not always plausible—delights than in high definition?
The coveted two-disc special edition of Transformers releases this week on HD DVD, much to the chagrin of Blu-ray loyalists; without a major exclusive release, they'll simply have to make do with some mediocre thrillers.
But aside from the inferior cinematic fare, the first and second volumes of Showtime's Masters of Horror series is out just in time for Halloween. The anthology show gives modern horror directors a full hour to play without the restrictions of an MPAA rating or television censorship. Although it failed to garner much critical acclaim, the show ended up being quite successful and achieved what some could perceive to be cult status.
Check out the full list of high-def releases after the jump.
Click to continue reading This Week on HD DVD and Blu-ray: October 16, 2007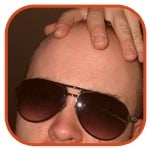 Posted by Johnny Mercedes Categories: Warner Bros, Action, Adaptation, Adventure, Animation, Drama, Science Fiction, Scripts, Upcoming Releases,
Last month, FilmCrunch told you about some up-and-coming movies based on classic cartoons; one of the more exciting endeavors just edged closer to fruition. H-O-O-O-O!
Seasoned videogame art director Jerry O'Flaherty—best known for his work on such games as Gears of War, Unreal Tournament 3 and Command and Conquer—will cut his directing teeth on the big-screen, computer-animated adaptation of the classic 80s cartoon Thundercats. O'Flaherty recently told Variety why he has what it takes to bring the idiosyncratic cartoon to the silver screen:
"It feels like a natural thing for me to step into. Games have come so far now. The last four years of my life have been about bringing the energy of filmmaking into the videogame experience"
The creative but often repetitive (everything's fine; bad guy lures good guy into trap; good guys save the day, thwarting bad guys; it all ends with a moral and a good laugh) television show followed a group of feline/human hybrids fleeing from their destroyed home planet Thundera. Upon their arrival on Third Earth, the Thundercats are met with unclear opposition from the immortal Mumm-Ra and his gang of other … animals resembling humans.
The script, penned by Paul Sopocy, will focus on the leader of the Thundercats, Lion-O, as he grows, trains and comes to lead the crew. IMDB has the project listed with a 2010 release, but at this point no further information has officially been released.
I may be crazy, but I'm really looking forward to this movie. I was a big fan back in the day and gave the series a second glance after its DVD release—a move that ultimately caused my inner child to cry as I asked him, "What the hell were you thinking?!" But the cat-campy animated series will likely share success with the other recent 80s revival Transformers, which relied on a fan base of twenty- and thirty-somethings with heretofore disillusionment and low expectations.
Mediocrity, H-O-O-O-O!
Read More

| Variety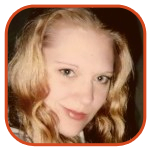 Posted by K.C. Morgan Categories: New Line, Horror, Sequels, Upcoming Releases,
I've said it before, and I'll say it now: I don't care for remakes. If it's a new movie, shouldn't it be a new script? At the very least, an original idea? In the wake of the success of Zombie's Halloween remake (an idea I rejected outright as soon as I heard about it), Transformers director Michael Bay is going to re-do Friday the 13th. People…why mess with perfection? Friday the 13th has become an iconic horror movie, spawning a bevy of sequels and a whole new meaning for hockey masks. The re-make will bastardize the original movie, which featured not Jason but his mother as the scary killer. In this new version, Jason will both wear the mask (which didn't appear in the original Friday the 13th flick) and do the dirty deeds himself. The setting of Crystal Lake, at least, will not be changed. The last Friday flick combined Jason with another horrific big screen villain, Freddy Krueger, in 2003's Freddy vs. Jason. Damian Shannon and Mark Swift, who wrote the F v. J script, will pen the new version of Friday the 13th. BAH!
Read More

| Yahoo News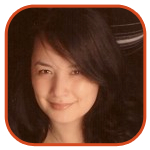 Posted by Veronica Santiago Categories: DreamWorks, Paramount, Action, Science Fiction, Upcoming Releases,
I believe this is what you call putting the cart before the horse..
Although no director, producer or star have yet been confirmed for the project, a target date has already been set for a Transformers sequel. While Michael Bay and Shia LeBeouf are expected to return, Steven Spielberg's participation is currently up in the air. An ongoing dispute between Spielberg's Dreamworks and its parent company, Paramount, could unfortunately put a wrench in everyone's plans. But it's hoped production can at least begin before a possible Actors Guild strike next year.
If all things go as planned, expect to see the film on June 26th…2009.
Read More

| Variety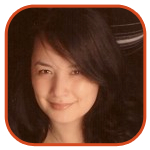 Posted by Veronica Santiago Categories: DreamWorks, Paramount, Action, Science Fiction, Technology, Upcoming Releases,
So you've just watched our Transformers review and now you're yearning to watching the film (again). Well, those lucky enough may soon get a re-mastered version heading their way. On September 21, Transformers: The IMAX Experience will open nationwide. If the Autobots and Decepticons didn't seem larger than life before, they will now.
Click on the link below to find a theater in your area:
Read More

| IMAX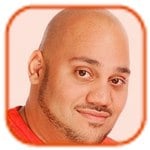 Posted by Andru Edwards Categories: DreamWorks, Paramount, Action, Adaptation, Adventure, Documentary, Period, Political, Full Episodes, Theatrical Reviews, Videocasts,
Veronica Santiago and Neil Estep review the theatrical release of Transformers in this episode of FilmCrunch. In addition, they also look at the 9/11 documentary Loose Change and give their thoughts on the evidence and theories presented in the movie. Lastly, they take a look at the influx of old-school cartoons being transformed and updated for the big screen. Check the video for all the goods.
Now we want to hear from you - hit the forums and let us know what you think, what you want us to watch next, and any other recommendations you have for the show.
© Gear Live Media, LLC. 2007 – User-posted content, unless source is quoted, is licensed under a Creative Commons Public Domain License. Gear Live graphics, logos, designs, page headers, button icons, videos, articles, blogs, forums, scripts and other service names are the trademarks of Gear Live Inc.