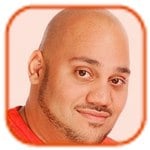 Posted by Andru Edwards Categories: Horror, Filmmaking,
The anticipation of being in the same room as Quentin Tarantino and Eli Roth at SXSW 2010 Film was worth the very long wait in line, but within 20 minutes word had spread that Tarantino and Roth were no shows.
They were both supposed to accompany other notable directors Ti West (The House of the Devil), Ruben Fleischer (Zombieland), Matt Reeves (Cloverfield).
Many people jumped out of line before they could learn that Robert Rodriguez (Planet Terror/The Faculty) and Neil Marshall (Dog Soldiers/The Descent) were going to be the replacements on the panel. When people found out Rodriguez was on the panel the room quickly filled up! Especially since he just debuted the preview for his upcoming movie Predators.
Click to continue reading SXSW 2010: Directing the Dead: Genre Directors Spill Their Guts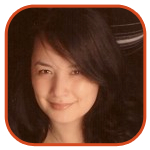 Posted by Veronica Santiago Categories: DreamWorks, Paramount, Horror, Thrillers, Filmmaking,
NOTE: This is not an indicator of how I felt about the movie. This is simply me telling you how the movie made me feel.
I'm not a big scaredy-cat. I'm really not. I apparently just have a weak stomach.
I should have known the night was going to go wrong from the minute I sat down for Paranormal Activity. While we were still sitting through the previews, I noticed a horrible smell. It was that strong odor a non-smoker picks up on when seated anywhere near a chain smoker. The teen in front of reeked of cigarettes and it was starting to irritate my lungs. Although I debated moving before the film began, I chose to stick it out. After all, we found great seats and I didn't want to ruin our position.
As it turns out, that smell was the least of my problems.
Click to continue reading Nausea Strikes Again During Paranormal Activity
Although Paramount was quick to greenlight a Cloverfield sequel back in January, the director of the original monster flick says plans are currently on hold. Smartly enough, the filmmakers (Matt Reeves, producer J.J. Abrams, writer Drew Goddard) have decided they'd like to wait until they actually come up with an interesting story.
While ideas for a sequel - or a prequel - have been tossed around, Reeves told SCI FI Wire that nothing has really stood out so far. "We're still kind of toying with what it's going to be and whether or not we're going to find something that will be as exciting for us to make and, hopefully, for an audience to watch. So we'll see. It's really in the baby, baby stages. And right now it's definitely on hold until we come up with what that would be."
Well, whatever the trio eventually decides - the film better not have a shaky cam involved. Otherwise, they can simply count me out.
Read More

|
Sci Fi Wire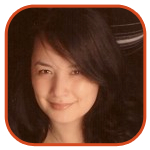 Posted by Veronica Santiago Categories: Paramount, Action, Adaptation, Animation, Drama, Family, Science Fiction, Comedy, Technology,
After declaring loyalty to HD DVD last year, Paramount has unfortunately been forced to switch gears thanks to the format's demise. Here are a few Blu-ray titles the studio now plans to release in the upcoming months:
May 20
Bee Movie, Face/Off, Next
June 3
Cloverfield, There Will Be Blood
June 24
The Spiderwick Chronicles
Read More

|
Reuters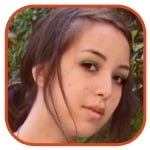 Posted by Robin Paulson Categories: Action, Horror, Mystery, Thrillers, Scripts, Trailers, Upcoming Releases,
We all know that Hollywood rapes any movie they see as potential blockbuster meat, remaking any and every thing they possibly can. I never would have guessed, however, that they would go so low as to remake a film that was made just last year and has not even been released in the U.S. yet!
Yes, that's right, a 2007 Spanish horror movie by the name of [Rec] already has an American remake that is due out this October, titled Quarantine. Both films follow an ambitious newswoman and her cameraman, off to cling to a story that does not end well.
The trailer for Quarantine, which you can see after the jump, has sparked quite some outrage, as fans are unimpressed by the remake, claiming it is a bad combination of 28 Days Later and Cloverfield. I personally am choosing not to support this atrocity, yet I know that Hollywood wins these battles because people go to see movies to see movies, no matter how unoriginal it is. If it looks remotely decent, anyone with ten dollars seems to jump on a movie like this.
Stand up in the fight against unoriginality, yes?
Click to continue reading Hollywood's All-Time Low: Quarantine
Read More

|
IMDB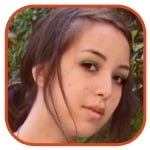 Posted by Robin Paulson Categories: Warner Bros, Action, Adaptation, Adventure, Classics, Mystery, Political, Sequels, Thrillers, Distribution, Rumors, Upcoming Releases,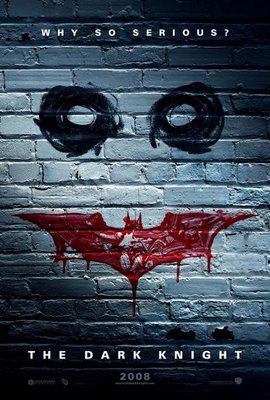 Acting upon the success of Cloverfield's online viral marketing, Warner Bros. has recently implemented their own take on the strategy for this summer's The Dark Knight.
It all started as a simple jack-o-lantern and appropriately turned into a game on WhySoSerious.com. Now the company has also released IBelieveInHarveyDent.com and RorysDeathKiss.com. The former being a simple campaign site for Harvey Dent that invites you to submit your e-mail and phone number (try it!) and the latter being a Joker-driven site where fans are able to upload images of themselves as, well, Jokers.
There is also IBelieveInHarveyDentToo.com, which used to portray the image of Harvey Dent with Joker makeup smeared upon his face. (The site has changed and now appears to have an error; however, if you highlight the page, you'll find something interesting.)
As cool as this may be, I honestly don't see why Warner Bros. is wasting their time on these sites—everyone and their grandmother is going to see this movie, and if they're not, they ought to be slapped until they're right in the head. Either way, words cannot describe how excited I am to see this movie, especially with such an outstanding performance by Heath Ledger.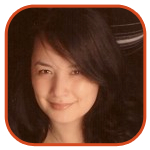 Posted by Veronica Santiago Categories: Paramount, Drama, Science Fiction, Sequels, Trailers, Upcoming Releases,
Well, it looks like we're going to have to wait a little longer to beam anyone up.
Those who made it out to see Cloverfield in the past few weeks got a sneak peek at another J.J. Abrams production: Star Trek. (If you haven't seen the clip yet, you can view it after the jump.) Unfortunately, a major part of that trailer is now no longer true.
The highly-anticipated prequel/sequel was slated to be released 'Christmas 2008'. What it should have said was 'December….Give Or Take a Few Months.'
According to Variety, the movie's premiere will remain 'under construction' until May 8, 2009.
The film was simply part of a major reshuffling in Paramount's calendar. In most cases, a changed date usually signals bad news; that's not the case with Trek. In fact, the studio believes the movie will benefit from this shift.
Actors involved in the next installment include Tyler Perry, Winona Ryder, Zoe Saldana, Eric Bana, Zachary Quinto and Leonard Nimoy.
Click to continue reading Star Trek Movie Delayed Until Next Year
Read More

|
Variety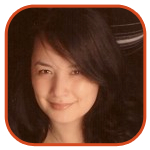 Posted by Veronica Santiago Categories: 20th Century Fox, Disney, Fox Searchlight, Lionsgate, Paramount, Sony, Warner Bros, Action, Adaptation, Drama, Family, Horror, Music, Romance, Satire, Sequels, Comedy, Thrillers, Box Office, Lists, New Releases,
It's now time for the entertainment industry to take notice: a 15-year-old girl has officially become the hottest thing thing around. Miley Cyrus already had a hit TV series (Hannah Montana) and a sold-out concert tour, but now she has a record-breaking movie as well.
The limited run of her 3-D film, Hannah Montana/Miley Cyrus: Best of Both Worlds Concert Tour, made waves on what is usually considered a slow weekend for movies. (Audiences are usually plopped in front of the TV watching the Super Bowl.) The pic earned over $31 million, surpassing the total set by 1998's Titanic during the same football weekend. (That weeper grossed $25.2 million.) Miley also rocked a stellar $45,560 per screen average. In comparison, this week's #2 (The Eye), earned $40,000 less per theater. Fortunately, those unable to snag a Montana ticket now have their chance. The wildly successful film has been extended indefinitely.
Click to continue reading Box Office Breakdown: Hannah Montana Humiliates Her Elders
Read More

|
Variety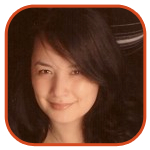 Posted by Veronica Santiago Categories: New Line, Paramount, Horror, Sequels, Thrillers, Upcoming Releases,
Cloverfield - a movie that's only two weeks old - has already earned itself sequel buzz. While that shouldn't be surprising news given the film's stellar debut numbers, the movie did drop 68% in its second week. And let's not forget the movie's ending. Wouldn't the movie be better served as a stand-alone piece….or do people really need further explanation?
Well, regardless of what I might think, the negotiations have already begun. Its Paramount's hope that the three behind the first installment - director Matt Reeves, producer J.J. Abrams and writer Drew Goddard - will return to create them a monster-sized hit. Who knows? I actually found myself enjoying 28 Weeks Later, and I was convinced that would be a disaster.
Click to continue reading Sequel News: 'Cloverfield', 'Nightmare on Elm Street'
Read More

|
E! Online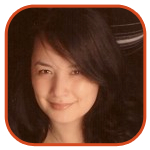 Posted by Veronica Santiago Categories: 20th Century Fox, Buena Vista, Disney, Fox Searchlight, Lionsgate, Paramount, Sony, Warner Bros, Action, Adaptation, Drama, Horror, Satire, Sequels, Comedy, Thrillers, Box Office, Lists, New Releases,
Although Sylvester Stallone was hoping to end the Rambo series on an up note, it appears the actor/writer/director will just have to settle for second place. Many had expected the fourth installment would come away with the weekend's spoils, unfortunately the aging action hero was overpowered by a group of toga-clad warriors.
It should be said though that Meet the Spartans had an extremely narrow victory. The spoof of 2007's 300 edged out the action flick by just $300,000. But a win is still a win, right? The satire also had the best per screen average of any movie in the Top Ten ($7104).
Click to continue reading Box Office Breakdown: Rambo Outgunned by Spartans
Read More

|
Variety
© Gear Live Media, LLC. 2007 – User-posted content, unless source is quoted, is licensed under a Creative Commons Public Domain License. Gear Live graphics, logos, designs, page headers, button icons, videos, articles, blogs, forums, scripts and other service names are the trademarks of Gear Live Inc.