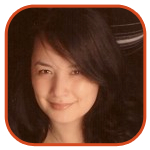 Posted by Veronica Santiago Categories: 20th Century Fox, Disney, Action, Animation, Family, Musicals, Remakes, Romance, Comedy, Upcoming Releases,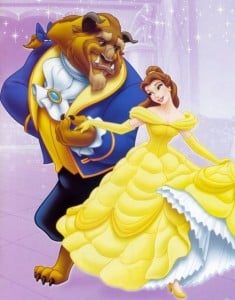 -A sing-along version of Beauty and the Beast will be coming to theaters at the end of the month. The animated film will be available in limited release on September 29 and October 2.
-Speaking of old Disney films, Zhang Ziyi will star in a live-action version of Mulan. The English-language project will be directed by Speed's Jan de Bont and produced by an independent studio.
-Blockbuster has filed for Chapter 11 bankruptcy protection. The video chain – which has nearly approximately $1 billion in debt – will be preparing to close another 800 stores.
-Ed Zwick's Love and Other Drugs, starring Anne Hathaway and Jake Gyllenhaal, has been chosen to open AFI Fest 2010 in November. Black Swan will close the festival.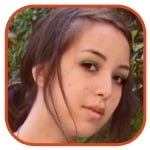 Posted by Robin Paulson Categories: Action, Horror, Mystery, Thrillers, Scripts, Trailers, Upcoming Releases,
We all know that Hollywood rapes any movie they see as potential blockbuster meat, remaking any and every thing they possibly can. I never would have guessed, however, that they would go so low as to remake a film that was made just last year and has not even been released in the U.S. yet!
Yes, that's right, a 2007 Spanish horror movie by the name of [Rec] already has an American remake that is due out this October, titled Quarantine. Both films follow an ambitious newswoman and her cameraman, off to cling to a story that does not end well.
The trailer for Quarantine, which you can see after the jump, has sparked quite some outrage, as fans are unimpressed by the remake, claiming it is a bad combination of 28 Days Later and Cloverfield. I personally am choosing not to support this atrocity, yet I know that Hollywood wins these battles because people go to see movies to see movies, no matter how unoriginal it is. If it looks remotely decent, anyone with ten dollars seems to jump on a movie like this.
Stand up in the fight against unoriginality, yes?
Click to continue reading Hollywood's All-Time Low: Quarantine
Read More

|
IMDB

Posted by Shannon Bennett Categories: Classics, Music, Musicals, Home Entertainment,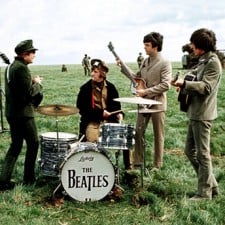 I'm pretty sure my local Blockbuster has committed artistic blasphemy. Allow me to explain:
About a week ago, I was in the mood for something fun and nostalgic, so I swung by Blockbuster to rent a copy of Help!, which, for anyone who doesn't know, is the second film The Beatles made.
Now, Blockbuster didn't carry it, and that doesn't shock me too much as it's not one of the more monumental of their films. But, upon further prying, I discovered that they didn't have A Hard Day's Night, Magical Mystery Tour, or Let It Be either. The very nice girl at the counter did tell me (with a degree of excitement), that they carried Across the Universe, which she thought was just ... awesome. At this point, I had to quickly excuse myself before I began to do my hostile re-education routine on a complete stranger.
Click to continue reading Blockbuster vs. The Beatles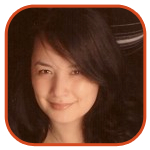 Posted by Veronica Santiago Categories: 20th Century Fox, DreamWorks, Disney, Lionsgate, Paramount, Sony, Universal, Warner Bros, Corporate Shakeups, Distribution, Home Entertainment, Technology,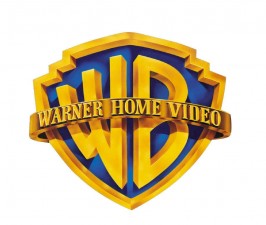 Warner Home Video - the last major studio to spread the love between both Blu-ray and HD DVD - has finally chosen to consolidate. Unfortunately, its a decision owners of the Toshiba system aren't going to like. As of May 2008, high definition titles released by the company will be Blu-ray exclusive.
This a major blow for the HD DVD camp which is now fighting a lopsided battle. Although Paramount Studios (with Dreamworks) announced back in August that it was joining the underdog's team, it is now only one of two major studios (Universal being the other) on that side of the fence. Meanwhile, owners of the Sony product have selections from Walt Disney, Sony, Fox and Lionsgate to choose from.
Although Toshiba claimed to be 'surprised' by the announcement, Warner says its decision was simply based on consumer demand. Blockbuster cited this same reason when it Blu-ray only back in June.
Read More

|
Hollywood Reporter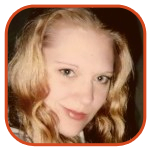 Posted by K.C. Morgan Categories: Disney, Action, Adventure, Sequels, Box Office, New Releases,
The reviews, and the secrets, are out when it comes to the much-anticipated Nicolas Cage sequel, National Treasure: Book of Secrets. One critic describes the film as a "letdown," though it contains lots of elements from the first film. Even though the sequel boasts Academy Award-winning Helen Mirren, there's not enough newness to keep fans entertained. Yes, Book of Secrets is a lot like the first film…maybe too much. But sequels sell, and chances are Secrets will outdo even its own predecessor.
The movie is about the secrets of the Masons, a group that has been credited with owning several treasures, including the Holy Grail. In the movie, the Masons have hidden clues and maps inside monuments, furniture, you name it. Cage, ensemble in tow, races around collecting these clues to solve the mystery, which in this movie focuses on John Wilkes Booth. The almost impossible plot might be hard for viewers to swallow, but special effects and the Cage name will no doubt carry this one all the way to number one.
Read More

|
Hollywood Reporter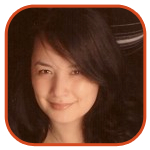 Posted by Veronica Santiago Categories: DreamWorks, Paramount, Distribution, Home Entertainment, Technology,
Although Blockbuster recently announced they were leaning toward Blu-ray rentals (citing customer preferences), HD DVD owners finally have a win in their corner.
Blu-ray had been noted for having a wider movie catalogue due to their exclusive partnerships with several movie studios. Now Paramount Studios (with DreamWorks Animation) has decided that they will go strictly HD DVD from this point forward. This announcement may finally help ignite an actual competition between the two formats.
The August 28th release of Blades of Glory will signal the first movie under the new Paramount/HD DVD partnership.
Read More

| Variety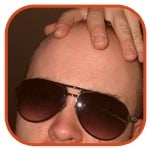 Posted by Johnny Mercedes Categories: Distribution, Home Entertainment, New Releases,
I've been using the Blockbuster Total Access service for about four months now, and while the convenience of exchanging movies same-day seemed efficient in the beginning, the availability of titles both in-store and online has left much to be desired. However, in the last three weeks, I've begun to notice one major benefit of the service.
I live in Seattle, very close to the downtown area in a small condominium. Because I'm tightly packed into an urban area, I don't own a car and do most of my roaming on foot. The nearest Blockbuster store is half a mile from my home in a neighborhood full of moderate hills and slopes — it's not Everest, but it's not level ground, either. Now, I've been watching what I eat recently — my girlfriend and I want to look good on the beach this summer — but by no means was I expecting to start dropping pounds.
The other odd change I've noticed, besides the fewer calories and healthier diet, has been the number of trips I've taken per week to the Blockbuster store and back, sometimes averaging close to four or five times. One might think that I just watch a lot of movies and am trying to take advantage of the service to get my money's worth. Well, that would only be partly true: I do watch a lot of movies, but only ones that I've chosen specifically for review on FilmCrunch. This means that I have one (sometimes two) new releases to pick up every week, and I have about five or six days to get that movie and watch it. When I've decided on a film, along with my friend and co-host Veronica Santiago, I quickly put it at the top of my Blockbuster queue, making sure I've timed the return of my mailer so that it will come quickly. This also counts as one walk to the mailbox and back. We all know what Blockbuster's availability is online, so I don't often hold out much hope. But luckily, they send the second movie in my queue, and I can go to the store with that mailer and exchange it for an in-store DVD. Oh, but wait — the in-store supply is all but decimated in the few weeks after a new release. This is where I start to feel frustrated.
What happens now is at first a casual, then desperate attempt at getting my DVD before the deadline, walking to and from the store over and over, checking everyday for the new releases I require. During this time I noticed that I felt a bit slimmer. Sure enough, I went to my scale and saw a shortage of around three pounds. I thought, Okay, I had planned on getting to the gym, but that didn't work out. What other activity could be causing this? Then, it hit me: Because Blockbuster Total Access has such a poor selection of new-release titles, I'm burning calories with all the trips I make back and forth, attempting to take advantage of the convenience they offer.
I've now lost around five pounds, with a beginning high of 159 and a current, satisfying 154. In a way, I've become Subway's Jared, blending consumerism with a little exercise. And if I'm Jared, then Blockbuster is Subway, offering a decent product at a decent price, but leaving customers wishing for the piled-high toppings and sauces that aren't all that good for you — you know, the sandwich you like better.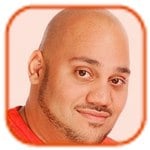 Posted by Andru Edwards Categories: Home Entertainment, DVD Reviews, Short FilmCrunch, Videocasts,
In the episode, Neil Estep gives his detailed thoughts on Blockbuster Total Access, Blockbuster's hopeful DVD rental Netflix killer. Find out what he thinks about what Blockbuster is doing right, what they are doing wrong, and why Netflix still reigns supreme.

Now we want to hear from you - hit the forums and let us know what you think, what you want us to watch next, and any other recommendations you have for the show.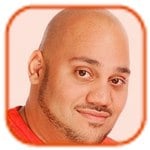 Posted by Andru Edwards Categories: Paramount, Sony, Universal, Adaptation, Drama, Foreign, Period, Science Fiction, Comedy, Sports, DVD Reviews, Full Episodes, Theatrical Reviews, Videocasts,
In this episode of FilmCrunch, Veronica Santiago and Neil Estep review Blades of Glory, Children of Men, and Volver. Also, Veronica gives her take on Blockbuster Total Access.

Now we want to hear from you - hit the forums and let us know what you think, what you want us to watch next, and any other recommendations you have for the show.
© Gear Live Media, LLC. 2007 – User-posted content, unless source is quoted, is licensed under a Creative Commons Public Domain License. Gear Live graphics, logos, designs, page headers, button icons, videos, articles, blogs, forums, scripts and other service names are the trademarks of Gear Live Inc.