Sunday June 27, 2010 9:39 pm
Sequel News: The Hobbit, Wimpy Kid and More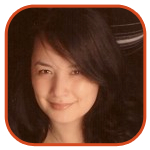 Tweet
Posted by Veronica Santiago Categories: 20th Century Fox, Columbia Pictures, Disney, New Line, Sony, Universal, Warner Bros, Action, Adaptation, Adventure, Animation, Family, Horror, Remakes, Romance, Science Fiction, Sequels, Comedy, Casting, Celeb News, Filmmaking, Rumors, Scripts, Technology, Upcoming Releases,
The Hobbit: Guillermo Del Toro's exit from The Hobbit doesn't necessarily mean an end for the prequels. Lord of the Rings' Peter Jackson is now in talks to serve as both producer and director. It's still hoped the two films can be released in 2012 and 2013.
Wanted: While it's highly doubtful Kristen Stewart could ever replace Angelina Jolie, the actress admitted she would be open to a role in Wanted 2 if asked. "Yes. Definitely, as long as it was good and I mean, it's really exciting to see [that could be an opportunity]," she recently claimed. "Wanted was a great movie, like, James McAvoy makes that movie different than most other action movies because he's a real guy, and I feel like most action movies don't have that. So if it had that [element], definitely. But I wouldn't just want to be in a mindless, blow-up movie. I'm not into it."
Diary of a Wimpy Kid: Fox 2000 is ready for another chapter in the family-friendly series. Astro Boy's David Bowers is now in charge of helming Diary of a Wimpy Kid 2: Rodrick Rules. The film is slated to premiere on March 25, 2011.
Clash of the Titans: Warner Bros. has recruited David Leslie Johnson and Dan Mazeau to write the already-announced Clash of the Titans follow. This time the release will actually be shot in 3-D.
Mean Girls: Camp Rock's Meaghan Jette Martin and Desperate Housewives' Maiara Walsh have just been cast in Mean Girls 2, a pseudo-sequel to the 2004 Lindsay Lohan comedy. Shooting on the Melanie Mayron-directed film will begin in July.
Ghost Rider: Crank team Mark Neveldine and Brian Taylor are being recruited for Ghost Rider: Spirit of Vengeance, the sequel to the 2007 outing. Actor Nicolas Cage is also in talks to step back into Johnny Blaze's shoes.
The Wizard of Oz: Will Sam Raimi be taking a trip down the Yellow Brick Road? The Spider-Man director admits he's read the script for Oz, The Great and Powerful, but he doesn't yet know if he'll take on the prequel. The film would focus on a circus wrangler who's mistaken for a wizard after a tornado whisks him to the magical land.
Karate Kid: The success of The Karate Kid has solidified a second outing for Jaden Smith and Jackie Chan. "We've been talking about it for weeks already," Sony's production president Doug Belgrad said. "We didn't want to jinx anything but we knew we had a playable movie and we were pretty excited about it. So we're already kicking ideas around."
Batman: Christopher Nolan has offered very little about Batman 3, but he's thankfully making progress. "We know we're aiming for 2012 [as a release date]. That's been talked about," Nolan told MTV. "We're just working on the script, really. My brother [Jonah Nolan] has been hard at work on it for quite some time. It's based on a story that myself and David Goyer have written."
Toy Story: We may have seen the last of the Toy Story movies, but we haven't seen the last of those characters. According to director Lee Unkrich, the toys will return for a featurette in front of another Pixar film: Cars 2. That sequel will premiere on June 24, 2011.
Bourne Identity: Could this get Paul Greengrass and/or Matt Damon back to the franchise? Universal has secured Tony Gilroy - the writer of the first three films - to pen the The Bourne Legacy. The actioner will open in 2012.
Final Destination: Steven Quale, a second unit director on several James Cameron films, has been hired to direct Final Destination 5. The 3-D horror film will open Aug. 26, 2011.
Three Men and a Baby: Tom Selleck has confirmed a possible reunion with Ted Danson and Steve Guttenberg for Three Men and a Bride, a follow to 1987's Three Men and a Baby and 1990's Three Men and a Little Lady. Although Disney has checked the trio's work schedules (I have a feeling Guttenberg has plenty of time), Tom admits he has not yet read the story. "I hope it's a good script, and if it is a good script I hope they do it, because it would be really fun to get back with Ted and Steve," Selleck said.
Scream: The cast of Scream 4 is now down a Lake and up a Gilmore Girl. Actress Lake Bell, previously cast as a police officer, had to drop out due to scheduling conflicts. Meanwhile, Lauren Graham will once again play a mom - this time the mother of Emma Roberts' character.
Pirates of the Caribbean: Orlando Bloom might not be returning to the Pirates franchise, but another familiar face will. Geoffrey Rush will reprise the role of Barbossa in Pirates of the Caribbean: On Stranger Tides, an installment also featuring Ian McShane and Penelope Cruz.
Planet of the Apes: Slumdog Millionaire's Freida Pinto and John Lithgow are joining James Franco in Rise of the Apes, a modern-day prequel to Planet of the Apes. Pinto will star alongside Franco's scientist character as a primatologist while the Dexter star has been cast as James' father.
Sex and the City: Audiences - and critics - might have preferred the original Sex and the City to Sex and the City 2, but Sarah Jessica Parker is apparently receptive to a third installment. "I hope Carrie will live on," Parker told Us Magazine. "She will live on—even if the movies don't." Maybe if would be best if Carrie Bradshaw just lived on…in reruns?
Avatar: We already know an Avatar sequel is in store, but how soon can we expect it to see it? Possibly in about 3-4 years. According to a report, director Jim Cameron stated that he hopes to have another 3-D film out within that time frame - it's just not known which project that will be.
Related Tags:
3 men and a baby, 3 men and a bride, 3 men and a little lady, 3-d, 3d, avatar, barbossa, batman, batman 3, bourne legacy, brian taylor, carrie bradshaw, cars 2, christopher nolan, clash of the titans, dan mazeau, david bowers, david goyer, david leslie johnson, diary of a wimpy kid 2 rodrick rules, diary of a wimpy kid 2: rodrick rules, diary of wimpy kid, doug belgrad, final destination, final destination 5, fox 2000, freida pinto, geoffrey rush, ghost rider, ghost rider spirit of vengeance, ghost rider: spirit of vengeance, guillermo del toro, hobbit, jaden smith, james cameron, jason bourne, jim cameron, john lithgow, jonah nolan, karate kid, kristen stewart, lake bell, lauren graham, maiara walsh, mark neveldine, meaghan jette martin, mean girls, mean girls 2, melanie mayron, nicolas cage, peter jackson, pirates of the caribbean, pirates of the caribbean 4, pirates of the caribbean on stranger tides, pirates of the caribbean: on stranger tides, pixar, planet of the apes, prequel, prequels, rise of the apes, sam raimi, sarah jessica parker, satc, satc 2, satc 3, scream, scream 4, sequel news, sequels, sex and the city, sex and the city 2, sex and the city 3, sidefeatured, steve guttenberg, steven quale, ted danson, the bourne legacy, the hobbit, the karate kid, the wizard of oz, three men and a baby, three men and a bride, three men and a little lady, tom selleck, tony gilroy, toy story, wanted, wanted 2, wizard of oz
© Gear Live Media, LLC. 2007 – User-posted content, unless source is quoted, is licensed under a Creative Commons Public Domain License. Gear Live graphics, logos, designs, page headers, button icons, videos, articles, blogs, forums, scripts and other service names are the trademarks of Gear Live Inc.