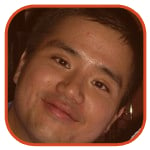 Posted by Alvin Lai Categories: Site Features,
Hey folks, sorry for the delay in posting the next match-ups. It's summertime and sometimes the days just blur together.
It has been an interesting off-season thus far with a few trades, a draft that pretty much went as expected at the top, and some big free agent signings. Yahoo! has a little mock draft going on for anyone jonesing for some fantasy hoop material. I imagine our pick-by-pick mock draft blog will be starting up in the next few weeks, so stay on the lookout for that.
There were no comments on last week's picks, so I'll be putting my own two cents on the games this week, with a little help from one of our original writers, Ron Chow. Thanks for the assist, my friend. Let's finish off the second round and move to the semi-finals.
Click to continue reading Dropping Dimes Two on Two Tourney: Round 3, Games 1 and 2

Posted by Scott Sargent Categories: NBA Draft, Rookies, Talent, Miami Heat,
Those of you that have read my work in the past know that I'm not a huge fan of taking the fantasy plunge with rookies on draft day. For every Chris Paul and Dwyane Wade, we've had a Darko Milicic and Michael Olowokandi. This year, we will be faced with decisions on when to take members of this year's draft class. If you inking of giving Michael Beasley the "Kevin Durant treatment" and take him in the early middle rounds, maybe this will make you think twice:
MIAMI (AP)—Michael Beasley's first official practice with the Miami Heat ended quickly.

Beasley was struck in the chest by an inadvertent elbow during a defensive drill about 45 minutes into Miami's first summer-league workout session Wednesday, and the No. 2 overall pick in last week's NBA draft was taken to a doctor for observation.
Obviously, the team may just be a little touchy with their prized possession from a few Thursday's ago. But if the kid can't take an elbow during drills, what is he going to do when Brendan Haywood comes to town?
Beasley catches elbow, leaves 1st Heat practice [AP]

Posted by Scott Sargent Categories: Injuries, Talent,
Sigh.
If you're in the New York area, SlamOnline has the details for a clebration of those players that have about a 25 percent chance of ruining your fantasy season*.
Led by head coach Mike Krzyzewski, Team USA will gather at Rockefeller Center's famed ice rink for a team introduction that will feature all 12 members of the squad that will represent the United States this summer. The event will be hosted by TV personality Kevin Frazier.
No word on whether J.J. Redick will be in attendance.
*Not statistically proven, by any means
Celebrate the US Olympic Team Monday in NYC! [Slam Online]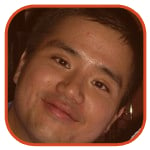 Posted by Alvin Lai Categories: Site Features,
The next couple of games in our tourney are going up a bit early due to me having Father's Day commitments tomorrow. To all the dads and families out there, have a wonderful day. Just finished watching Tiger Woods wrap up his third round…great stuff. Good luck tomorrow, Tiger.
The Celtics meeting the Lakers again in the Finals was supposed to wax nostalgia non-stop, but the ball has been pretty flat and ugly. With the Lakers blowing that huge lead in Game 4, the Celtics have a chance to clinch the series. The Lakers' homecourt has been taken away before; Michael Jordan and the Chicago Bulls won three straight at the Forum to win their first championship back in 1991. I have heard the notion that MJ would never have let his team blow that lead in the Finals, and I agree. The Kobe to MJ comparisons will be cooled for a while. Here's hoping the Lakers regroup and extend the series.
Searched the archives and found a picture of Dwyane Wade in an old Miami Heat uniform. Flash is in action this week.
Click to continue reading Dropping Dimes Two on Two Tourney: Round 2, Games 3 and 4

Posted by Scott Sargent Categories: H2H, NBA Playoffs, Props, Site Features, Street Ball, Talent,
I come to you not even 48 hours after my beloved Cavs have been bounced from the playoffs. Paul Pierce, well played. Cleveland supporting cast, I wish I could stay the same. There's a reason that LeBron James is the only Cavalier in this tournament. All I have to say is that Danny Ferry better get to work.
With that said, last week brought us a showcase of guard talent. This week takes a slightly different twist, bringing us a truckload of big men. While two of them are pictured to the right, there are a few more that will deserve some consideration.
Let's cut to the chase and get on with this week's match-ups.
Click to continue reading Dropping Dimes Two-on-Two Tourney: Round 1, Games 11 and 12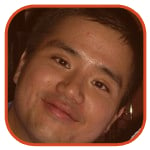 Posted by Alvin Lai Categories: Site Features, Street Ball, Talent, Philadelphia 76ers, Indiana Pacers, Atlanta Hawks, Miami Heat, New Orleans Hornets, Denver Nuggets, Utah Jazz,
To the three voters for the All-NBA team that did not name Chris Paul to the first team; you need to seriously have your head examined. Two voters picked Steve Nash instead and one vote went to Tracy McGrady. Come on, people! To pick Nash ahead of Paul means you have not watched ball since last season. The Hornets had a better record, Paul did more with less established talent around him, not to mention he had superior overall stats. As for McGrady, I guess it was a nod to the Rockets' winning streak.
Nash was in action last week. Does he get to move on? Paul suits up this week, so check out who we have him partnered with? And the picture gives you a preview of who else is part of our hype match-ups this week!
Click to continue reading Dropping Dimes Two-on-Two Tourney: Round 1, Games 9 and 10

Posted by Scott Sargent Categories: Free Agency, H2H, Roto, Site Features, Waiver Pick Ups,
Wire to Wire aims to be your waiver wire resource for all of your fantasy basketball needs. It will dive into playing time trends, injury replacements, and even an occasional category specialist—all of which can be found on a typical waiver wire within your fantasy league at any given time
With the fantasy playoffs soon approaching, it's getting to the point where games-remaining is a big determinant in whom you'll be adding-dropping over the next week. Leagues that lock rosters after a certain point will definitely want to pay attention to this. Those that allow streaming – while I don't condone – will want to pay close attention to this as well. With that said, here are the players that should be on your current radars, given league settings.
Click to continue reading Wire to Wire - 03.19.08
Posted by Brandon Haraway Categories: Disses, Editorial, Injuries, Props,

I think over the last few weeks, the NBA fan has taken over me and pushed the fantasy fan aside. I mean, if you are a true sports fan, how can you not be on the edge of your seat as we enter the last few weeks of the regular season? At the time I'm writing this (Friday afternoon, before the games) only seven games separate #1 from #9 in the West. And #10 isn't out of it yet either. This is great.
Have we seen a better race to the finish in any sport? Baseball is always close because so few teams make it. But could a team sitting in 9th today end up in the Finals? It's not out of the realm of possibility. This year was a HUGE win for the NBA. They stayed away from any controversy (Spygate and steroids anyone?) and pulled off a huge humanitarian effort/All-Star Weekend. What a great year it's been and kudos to David Stern and all his people in the league office.
Let's jump into the schedule for the next week (3/10-3/16):
The Fig Cap: Maybe some of this hot action will get KG in the mood, er, groove.
Click to continue reading Beyond the Arc: Week 20
Posted by Brandon Haraway Categories: H2H, Roto, Site Features,

Welcome to Week 10's edition of the DD staff rankings, where we rank 20 guys deep at each position according to their weekly schedule, recent performance, and, uhh… lots of guessing.
We hope all is well as we enter the New Year and your fantasy teams are kicking some tail. Let's jump into the schedules…
Click to continue reading Dropping Dimes Staff Rankings: Week 10

Posted by Scott Sargent Categories: H2H, Site Features, Talent,
Happy Holidays, all. With the NBA turning Christmas into what the NFL has done with Thanksgiving, we have ourselves quite the set of games on the dockett for week nine.
A look at the number of games for each team:
Four Games: Boston, Miami, Phoenix
Three Games: Charlotte, Chicago, Cleveland, Dallas, Denver, Detroit, Golden State, Indiana, Los Angeles Lakers, Memphis, Milwaukee, Minnesota, New Jersey, New Orleans, Orlando, Philadelphia, Portland, Sacramento, San Antonio, Seattle, Utah, Washington
Two Games: Atlanta, Houston, Los Angeles Clippers, New York, Toronto Raptors
Its looking like it's going to be a nice week to own a member of the Phoenix Suns. In the meantime, have a safe and enjoyable holiday, and make sure to get your lineups set nice and early in case you become vicitim to some egg nog.
Click to continue reading Dropping Dimes Staff Rankings: Holiday Edition
© Gear Live Media, LLC. 2007 – User-posted content, unless source is quoted, is licensed under a Creative Commons Public Domain License. Gear Live graphics, logos, designs, page headers, button icons, videos, articles, blogs, forums, scripts and other service names are the trademarks of Gear Live Inc.