Sunday May 11, 2008 8:57 am
Dropping Dimes Two-on-Two Tourney: Round 1, Games 9 and 10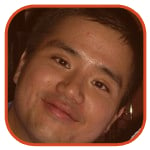 Tweet
Posted by Alvin Lai Categories: Site Features, Street Ball, Talent, Philadelphia 76ers, Indiana Pacers, Atlanta Hawks, Miami Heat, New Orleans Hornets, Denver Nuggets, Utah Jazz,
To the three voters for the All-NBA team that did not name Chris Paul to the first team; you need to seriously have your head examined. Two voters picked Steve Nash instead and one vote went to Tracy McGrady. Come on, people! To pick Nash ahead of Paul means you have not watched ball since last season. The Hornets had a better record, Paul did more with less established talent around him, not to mention he had superior overall stats. As for McGrady, I guess it was a nod to the Rockets' winning streak.
Nash was in action last week. Does he get to move on? Paul suits up this week, so check out who we have him partnered with? And the picture gives you a preview of who else is part of our hype match-ups this week!
Our numbers suggest we have quite a few lurkers checking out this tourney. Thanks for taking the time! I wish we had a poll function on here so you could quickly vote for which team you think would prevail, but unfortunately we do not. So take a minute and leave a comment! It's very much appreciated!
The premise: (Feel free to skip down if you have been here with us before!)
The rules are simple. 64 of today's biggest stars, plus some fantasy forces and a few players of the "x-factor" ilk have been chosen to participate in this exercise. Assume each player is in perfect health and in peak condition, based on their current age and abilities, as well as their ability to work with a team mate. Players are teamed up randomly and each match-up is also determined randomly. Suppose these pairs of players play each other in a game of two-on-two: games to 11, two points for a three-pointer, and losers out (this is a change from last year's one-on-one tourney where it was winners out). You can make your comment after each article, or if you like, send me an e-mail at alvinl@droppingdimes.com. Please vote just once for each match-up. If you are so inclined, feel free to make up an imaginary commentary of how you see the battle going down and I will try to include your input in future articles. You have one week to vote, then the results will be published and a new pair of match-ups will be announced. So check back here every week! The players will randomly get a new team mate each round.
Last year's one-on-one champ, Kobe Bryant, has not been included in the field of 64. Due to his one-on-one prowess, it seems too likely that a Kobe-Player X team would always win. So Kobe, hit the sidelines. I'm sure if Kobe knew about this, he might be a bit miffed at the lack of an invite, but surely he has bigger fish to fry than us!
Round 1, Game 7:
Thanks to coop for the comments. Here's what he had to say.
"...it would be great to see if B. Diddy and Ford (though I'm sure Baron, like me, would rather have Calderon) could run around Amare and Elton Brand - two of the more versatile and quick power forwards in the league. If Brand is playing at his best and Amare gets going, I think this one goes to the big guys, though the two point guards could take it if the outside shots started falling…YOU CAN'T TEACH SIZE."
Check out the link to the previous post for the rest of coop's comments. I agree with coop in that it would be one insane match-up. With it being losers out, I cannot see Baron and Ford making too many defensive stops. Brand and Amare would repeatedly make high lob passes to each other, or even just use some blunt force trauma by putting up shots and cleaning the glass. They would be forced to make a lot of recovery defensive blocks against the ultra-fast combo of Davis and Ford. In the first round of the playoffs, Ford and the Toronto Raptors faced Dwight Howard and the Orlando Magic. Ford's forays into the paint against Howard give an idea of what might happen here. Except even if Ford beat his man, he'd still have an all-star caliber big man coming over to help out. If these teams played ten times, the guards would win a few by getting hot with their shooting. But overall? Winner: Elton Brand and Amare Stoudemire.
Round 1, Game 8
coop: "...migth come down to whether or not Luol Deng can shut down KD. I think that Joe Johnson is going to offensively dominate Nash and at least keep him honest on defense. Nash isn't the scorer he once was and I think Johnson can stop him if he has to drive. I don't see Nash's jumpers falling at the rate he needs. Plus, Nash isn't the type of defensive force necessary to stop Joe Johnson. Meanwhile, Deng is going to be a tough match-up for Durant. Deng CAN BE a lockdown defender and he would definitely muscle up on the weaker Durant. I think in the end though, the pure scoring abilities of Johnson and Durant will overcome the repeated alley-oops from Nash to Deng."
The luck of the tourney draw gave us another great match-up here. Too bad we could not garner a few more opinions on this one. Someone commented last year that he would vote for Nash and whomever in a two-on-two game; that comment led to the idea for this year's tourney. We put that notion to the test now. Certainly the current version of Nash would make a great partner. Coop succinctly states why Nash can be beaten. He's not a good defender and he might have some trouble getting his jumper off against this caliber of competition. Joe Johnson is one of my faves, an offensive dynamo, and would be an extremely tough check for Nash. But I see the Nash team switching up and using Deng on Joe at times. Durant was not quite as good as advertised, but he's only a rook and has oodles of room to grow into the pro game.
Sorry, coop. I'm too curious to see how Nash would do later on in this tourney to make him first round fodder. So I'm gonna vote for Nash and Deng. And since it's my party, the tie goes in my favor. I'm all about being fair though. If we get some comments on this after the fact, I'll consider reversing the decision. Winner: Steve Nash and Luol Deng, in the closest and perhaps most controversial game yet.
And now on to this week's matchups.
Round 1, Game 9: Josh Smith and Chris Paul vs. Danny Granger and Carmelo Anthony.
J-Smoove and CP3 teaming up would have to be best pairing from a fantasy perspective thus far. Of course we at Dropping Dimes love Paul. Hope your Bugs take down the Evil Empire that is the San Antonio Spurs, Chris! Josh Smith is a great running mate for Paul in this kind of format. They face a couple of talented swingmen who are long and can shoot from outside. This one could be another dandy!
Round 1, Game 10: Dwyane Wade and Allen Iverson vs. Samuel Dalembert and Deron Williams
Flash and the Answer together to wage the battle against the forces of evil?! You could not ask for better. Check that, better would be an awesome guard like Deron Williams facing off against them! Now mix in the x-factor, a defensive specialist in Dalembert. Can he control the paint against the relentless drives sure to come from Wade and Iverson? Will they be able to generate enough offense against the gambling defense from the other side as Wade and A.I. go for the steal? Sign me up for the front row for this one!
I have asked Sarge to cover for me for the next couple of weeks. You da man, Sarge!
Peace.

Previous match-ups:
Round 1: Games 1 and 2
Round 1: Games 3 and 4
Round 1: Games 5 and 6
Round 1: Games 7 and 8
© Gear Live Media, LLC. 2007 – User-posted content, unless source is quoted, is licensed under a Creative Commons Public Domain License. Gear Live graphics, logos, designs, page headers, button icons, videos, articles, blogs, forums, scripts and other service names are the trademarks of Gear Live Inc.