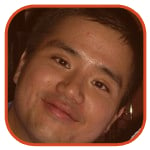 Posted by Alvin Lai Categories: Old School, Props, Site Features,
With the World Basketball Championships on the horizon and Team USA looking to reclaim their status as best in the world, it is easy to stir up memories of the one true Dream Team. Back then every superstar in the game wanted the call to wear the red, white and blue. In today's NBA, it has been a struggle to get the best players to come together and play within a national team concept. The NBA has become more international since 1992. Players like reigning MVP, Steve Nash and all-star Dirk Nowitzki for example, have family ties outside the U.S.A. Assuming every current American star was willing and able to suit up against the Dream Team in its prime, here is a glimpse at how the rosters would match up.
Michael Jordan vs. Kobe Bryant
This would be the ultimate head-liner, the main event in this dream scenario. MJ in his prime taking on Kobe who has just entered his prime would be THE match-up to watch. Fire up that DeLorean, Doc Brown, it's time to go back in time and bring back #23 circa 1992 to make this happen!
Click to continue reading Battle with the Dream Team

Posted by Ron Chow Categories: Editorial, Northwest Division, Minnesota Timberwolves, Portland Trailblazers, Props, Rookies, Southeast Division, Charlotte Bobcats,
I was chillin the other night watching Sportscentre (yeah that's right the Canadian version!). I wasn't quite sure if I liked the new sets with burgundy being the main colour of choice (ESPN influence no doubt). Leaf's signing, Baseball, CFL, Tour de France and some basketball, pinteresting how Canadian's prioritize their sport's news?
It is strange seeing Tour de France highlights without Lance Armstrong. What about the Tour de France drug scandal before the race started this year? I digress. Look there Andrea Bargnani playing in Summer League basketball. Hmm, not bad. He is going to struggle the 1st half of the season but he may be a fantasy bench player to look at for the 2nd half. He'll probably average 10 points, 5 rebs with a three and a block a game. Huh? Fantasy Basketball talk in July? Don't they say that the 1st step to coming to grips with your addiction is admitting to it? Ok, no problem I can do this. I am a Fantasy Basketball Junkie! I feel better now.
Click to continue reading The Rookie of the Year goes to…

Posted by Dennis Velasco Categories: Pacific Division, Phoenix Suns, Props, Rookies, Roto, Southwest Division, New Orleans Hornets, Talent,
I think Steve Nash is probably definitely the king of assists at this point and will be again, but don't laugh about Chris Paul possibly taking the assists title in his sophomore campaign.
Nash has the horses to run the floor with him and great shooters that can stop and pop, as well as great penetrators that can take it to the house. And, obviously, Nash has great court vision, but he's lucky to have the personnel that he does - namely Shawn Marion, Amare Stoudemire, and the perimeter player du annee. This past season it was Raja Bell and Leandro Barbosa; the previous season, Joe Johnson and Quentin Richardson.
Who did Paul have his rookie year?
Click to continue reading Can Anyone Eclipse Steve Nash In the Assists Category?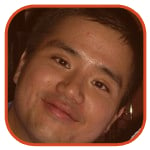 Posted by Alvin Lai Categories: Editorial, Props, Site Features, Talent,
Sometimes things come along and it changes the way we live forever. Good examples would include the CD, e-mail, the digital camera…and seedless watermelon. Yet whether it's launching three-point shots against my buddies with shots of vodka on the line, or just chatting about the pros with friends I have never met face to face, hoops is and always will be, still hoops. Continuing my NBA Love Song:
15. Larry Johnson: As someone who does not have the luxury of being immersed in NCAA hoops (living north of the border does that to you), LJ represents the discovery I made of the college game. I watched them win the title and then their run at an undefeated season the following year die at the hands of Duke. Charlotte was his first NBA stop, and I still vaguely remember the HUGE contract that he signed. In the end, injuries hampered him big time and he became a jump shooter by necessity. Still wish he would raise the "L" one more time after a trey. Hope you are livin' large, 'Grandmama.'
Click to continue reading My Love Song to the NBA Part 2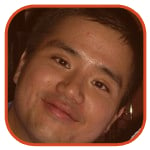 Posted by Alvin Lai Categories: Editorial, Props, Site Features,
My best friends and I recently entered the fourth decade in life. It's true…the young do not realize how long youth can last. Yet the life experience we have gained allows us to reflect on the past. So as we here at Dropping Dimes launch into a new and exciting direction, it felt like a great time to share some thoughts on some players who jump out at me when I think back to earlier days.
A list like this is so hard to rank. Sometimes it was just a lasting impression that still rings true today. Other times it was about paying tribute to a player's stellar career. This isn't about the "best" players over the last 30 years. Otherwise names like Clyde Drexler, Patrick Ewing and Jason Kidd would probably be listed below. Nor do I pretend to think this list is comprehensive; as hard as I tried to remember every aspect and every angle of the NBA, it still feels like a few deserving guys are left off. This was a personal venture but my goal with this was to stir up some thoughts and emotions, both mine and yours. May you become motivated enough to think a little about your own list! Thanks in advance for reading.
Click to continue reading My Love Song to the NBA
© Gear Live Media, LLC. 2007 – User-posted content, unless source is quoted, is licensed under a Creative Commons Public Domain License. Gear Live graphics, logos, designs, page headers, button icons, videos, articles, blogs, forums, scripts and other service names are the trademarks of Gear Live Inc.