Saturday August 5, 2006 8:42 pm
Battle with the Dream Team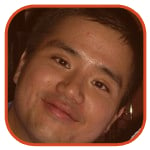 Tweet
Posted by Alvin Lai Categories: Old School, Props, Site Features,
With the World Basketball Championships on the horizon and Team USA looking to reclaim their status as best in the world, it is easy to stir up memories of the one true Dream Team. Back then every superstar in the game wanted the call to wear the red, white and blue. In today's NBA, it has been a struggle to get the best players to come together and play within a national team concept. The NBA has become more international since 1992. Players like reigning MVP, Steve Nash and all-star Dirk Nowitzki for example, have family ties outside the U.S.A. Assuming every current American star was willing and able to suit up against the Dream Team in its prime, here is a glimpse at how the rosters would match up.
Michael Jordan vs. Kobe Bryant
This would be the ultimate head-liner, the main event in this dream scenario. MJ in his prime taking on Kobe who has just entered his prime would be THE match-up to watch. Fire up that DeLorean, Doc Brown, it's time to go back in time and bring back #23 circa 1992 to make this happen!
Magic Johnson vs. Lebron James
'Bron deservedly has stirred up many Jordan comparisons with his marketability and the charisma to be the face of the NBA for a new generation. On the court his game may be more of a throwback to Magic. His big body but guard-like skills cause many mismatches on the defensive end for opposing teams. Like Magic, he seems to enjoy passing the rock and involving his team mates. Time will tell whether or not Lebron can achieve a similar level of team success as Magic.
Larry Bird vs. Tracy McGrady
Bird played only 45 games in 1991-92, and still averaged more than 20 ppg despite the major back problems. How could you have a Dream Team without Larry Bird? Tracy McGrady has back problems as well but if both could muster enough health to play on game day, this would be a great one-on-one battle. McGrady has a multifaceted game. Most people remember Bird by his clutch shooting, but he was a great passer and rebounder too.
Charles Barkley vs. Kevin Garnett
Both of these guys are among the best in their generation not to win the NBA title. Barkley had one Finals appearance and KG lost in the conference finals a couple of years ago. The new-age team would have a seemingly mismatch here, as KG towers over the 6-foot-4 Barkley. No doubt Charles would find a way to hold his own and then some.
Karl Malone vs. Elton Brand
Brand is slowly building a Mailman-type career. His wingspan might give Malone some problems, but Karl in 1992 was still doing his brush-back-the-hair-with-one-hand-while-in-the-air dunk.
John Stockton vs. Allen Iverson
The poster boy for the classic point guard goes up against the poster boy of this generation. The Answer is not the prototypical floor general, but he could defer to point-forwards like Lebron or McGrady in this situation. His heart and courage would be great assets against the methodical Stockton.
David Robinson vs. Tim Duncan
Like a Ryder Cup captain, this match-up would be circled as a must-have situation. Sure Robinson deferred to the young TD during their successful run at the twilight of the Admiral's career. But in 1992, Robinson was averaging 23 points and 12 boards plus led the league with an astonishing 4.49 blocks a game! His 2.32 steals a game that year was good enough for fifth overall, percentage points ahead of Jordan. He would be the defensive anchor of the Dream Team and shutting down Duncan would be a priority.
Scottie Pippen vs. Shawn Marion
Marion is regarded as an excellent defender, but he never had to go up against Magic or Michael. Both Pippen and Marion are/were extremely versatile players and would be valuable to each team's cause.
Patrick Ewing vs. Shaquille O'Neal
Even on the best team ever, there is no one to counter the physical specimen of Shaq Daddy. Ewing was savvy and would make Shaq work on the defensive end. Would the Dream Team ever go to a Hack-a-Shaq strategy?
Clyde Drexler vs. Dwyane Wade
"The Glide" played his way onto the Dream Team with an awesome performance against the Bulls in the 1992 NBA Finals. Wade is playing his way into the all-time pantheon with his amazing achievements in only three years. Drexler on the bench calls to the still superior depth that the Dream Team had at their disposal.
Chris Mullin vs. Ray Allen
Mullin scored 25.6 points per game on 52.4% shooting in 1992. He was on the first team All-NBA that year, and made the all-star teams five times in his career. Ray is also an all-star and these two would be the dead-eye shooters for these two teams.
Christian Laettner vs. Dwight Howard
Laettner has had a long and productive professional basketball career. 14 years ago he was finishing his stellar collegiate career. He was the youngster put on the roster to carry the team's luggage. Shaq and Alonzo Mourning were reported to be considered for this spot also. Fast forward to today and the young star on the rise is Dwight Howard. Already an exciting player on this year's Team USA squad, here he would bring energy off the bench, and spell Brand and KG guarding Barkley and Malone.
In the end, I am still old school and think that the Dream Team would go home with the win. Who wouldn't pay SERIOUS DOLLARS to watch this game?
Peace.
© Gear Live Media, LLC. 2007 – User-posted content, unless source is quoted, is licensed under a Creative Commons Public Domain License. Gear Live graphics, logos, designs, page headers, button icons, videos, articles, blogs, forums, scripts and other service names are the trademarks of Gear Live Inc.