« 1 Terabyte of Free Email Storage | Main | Blockbuster Revamps Late Fee Policy »
December 14, 2004
Gear Live QuickTrade! Promotion
We launched Gear Live: QuickTrade! a few weeks ago because we knew how frustrated our users were with trying to find referals for their free stuff promotions. Since then, over 300 people have joined and started trading. QuickTrade! is definately a success, and that is why we are offering new memberships for $5.00 over the next few days. To sign up, visit http://quicktrade.gearlive.com and you will be on your way to scoring some free gear. Click below for some screen captures of the QuickTrade! site.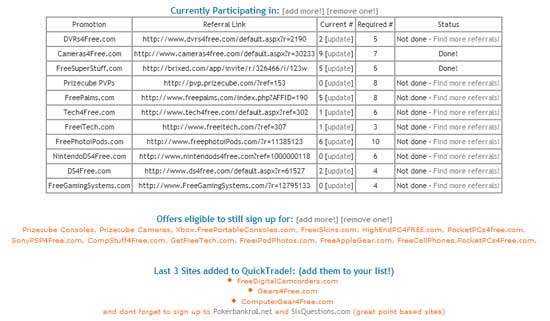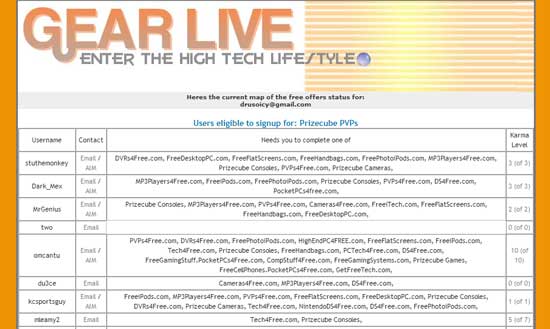 Posted by Andru at December 14, 2004 12:37 AM
RECENT GEAR LIVE STORIES:
SCOTTeVEST Solar Finetex Jacket Review

Pod Shield Contest Results

iRiver H10 Surfaces

Nokia to Introduce Hologram Labels for Cell Phone Batteries

Sprint and Nextel Announce $36B Merger

Trackback Pings
TrackBack URL for this entry:
http://WWW.WRISTDREAMS.COM/mt/mt-tb.cgi/508
Comments
i love quick trade.
Posted by: k at December 17, 2004 12:58 AM
Post a comment