« Game Boy Advance SP Price Drop Imminent | Main | Apple Unveils New iMac G5 Computers »
August 31, 2004
Gear Live Playlist: Chronic Future, Lloyd Banks, Keane, Jolie Holland, and Jeff Buckley
This week Playlist takes a look at a couple of the albums that everyone seems to be adding to their collections in Lloyd Banks "Hunger For More" along with "Lines In My Face" from Chronic Future. In addition, we give you our next pick Collection Essential pick - be sure to pick this one up!
NEW RELEASES
Chronic Future – Lines In My Face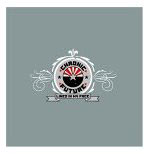 I think we all remember the rap-rock glut that was 2001-2003. Bands like Korn, Limp Bizkit, Linkin Park, 311 & Kid Rock stormed on the scene fresh from growing up in the suburbs, carrying their N.W.A. albums and yelling "F*** The Man". A few years later, here comes Chronic Future, with an incredible video for their first single "Time and Time Again" but a formulaic sound that really does nothing for me. It almost seems like emo, rap and rock were thrown in a blender and "Lines In My Face" came out. Lyrically, this album is much more sophisticated than its rap-rock ancestors, but the gimmick of starting a song slow and then coming in with crashing drums and thrashing guitars wears thin quickly. Overall, the strong point is their single "Time and Time Again" and the rest just sounds the same, it's been done, so a 6/10.
Lloyd Banks – Hunger For More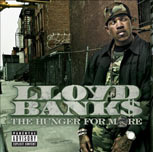 The latest release from 50 Cent's G-Unit, Lloyd Banks can definitely hold his own. Banks chose to go with more obscure producers on this album, and was rewarded by great beats and production that sets him apart. Banks raspy voice and smooth flow coupled with those beats helped make "On Fire" and "I'm So Fly" radio hits, and for good reason. There are disappointments on this album though. "I Get High", featuring guest spots by 50 Cent and Snoop Dogg, ends up being a mediocre ode to toking up, not exactly an original sentiment. The other guest heavy song, "Warrior Pt. 2", is far better, featuring incredible beat, great lines by Eminem and 50 Cent and a hook by Nate Dogg. All in all, Bank's solo debut is very solid, with a bunch of singles that will get lots of spins on urban radio. I am going to give "Hunger for More" and 8/10.

BEST RECENT RELEASES
Keane – Hopes & Fears

The first time I heard about Keane, they were rocketing up the British charts with "Somewhere Only We Know", which sounded like a softer version of all the modern rock coming from the U.K. Once I heard the album, I realized their gimmick: Keane has no guitar on any of their songs. Can a rock band without guitars still be a rock band? Well, yes and no. This album is amazing, drawing a lot of comparisons to Coldplay, Radiohead and Travis. But is it a rock record? Who really cares, it is a good record. "Somewhere Only We Know" is starting to get spins in the U.S., and "Can't Stop Now", "Bend and Break" and "We Might As Well Be Strangers" can't be far behind. Keane makes you forget about the lack of guitars by rocking out on piano and drums, and even a beat box now and again. Give this album a listen.
Jolie Holland – Escondida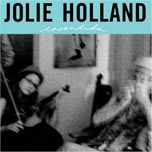 This album is definitely the most interesting that I have reviewed here. Jolie's voice sounds like it should be coming out of a 1930's Victriola, a Prohibition era voice with 2004 lyrics. Holland's backing music is provided by jazz musicians, but her songs range from jazz to folk to country. Holland's update of the old Irish folk song "Mad Tom of Bedlam" is amazing, but the definite standouts on this album are "Old Fashioned Morphine" and "Damn Shame". There is not a weak song on this album, and if you are looking to broaden your musical horizons beyond modern rock radio, this is definitely a place to look.

COLLECTION ESSENTIALS
Jeff Buckley – Grace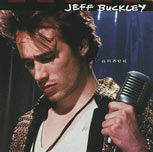 In my opinion, "Grace" is the closest the world has come to pop perfection, to sonic brilliance. I am not saying that it is the best album ever, but it is nearly impossible to find a flaw in what was, tragically, Jeff Buckley's only major label release. Following his death in 1997 at age 30, there have been several posthumous releases, but "Grace" is Buckley's masterpiece, 10 tracks that are his legacy. "Mojo Pin" sets the pace of the record, soaring through all four octaves of Buckley's range and showing how lofty and majestic pop music can be. The incredible calm of "Hallelujah" makes it one of the most beautiful songs ever recorded, with the ability to move a person to tears. The maturity of Buckley's lyrics betrayed his age, how can you be so profound in your late 20's, how can you have experienced enough to pen these poems? Even though Jeff Buckley cannot claim credit for "Hallelujah", it was written by Leonard Cohen, Buckley can claim credit for lines like "Kiss me out of desire, not consolation, you know it makes me so angry, because I know with time, I will only make you cry" in the amazing track "Last Goodbye". Another amazing lyric comes from the incredibly beautiful "Lilac Wine" when Buckley sings "I think much more than I want to think, I do things I never should do, I drink much more than I ought to drink, cause it brings me back you". But I saved the best for last, my favorite track on this album, "Lover, You Should Have Come Over". It is what is right with pop music, it is beautiful, it is well written, easy accessible, and sticks with you long after the radio stops playing. One line "Too young to hold on, too old to just break free and run" is kind of fitting, Buckley was at that point, in between youth and greatness, obscurity and legend, which makes it so much more tragic that "Grace" is the only album we will ever get.
Posted by Andru at August 31, 2004 08:11 AM
RECENT GEAR LIVE STORIES:
SCOTTeVEST Solar Finetex Jacket Review

Pod Shield Contest Results

iRiver H10 Surfaces

Nokia to Introduce Hologram Labels for Cell Phone Batteries

Sprint and Nextel Announce $36B Merger

Trackback Pings
TrackBack URL for this entry:
http://WWW.WRISTDREAMS.COM/mt/mt-tb.cgi/255
Comments
Post a comment