« Archos GMini 220 Review | Main | Sony Lowers Prices on Memory Sticks »
July 20, 2004
Google To Release IPO Price This Week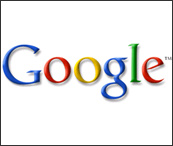 If you paid any attention during the late 1990's, then you remember the "dotcom crash" well. The tech stocks that were supposed to send us into the 21st century with a bang, instead went bust. Since then, many tech stocks have not been taken seriously – but that is all about to change.
Google, the world's most popular search engine, is soon to release their initial public offering on the NASDAQ, and people are chomping at the bit to get in on it. It has been said that Google will be using a Dutch-style auction, thus allowing anyone and everyone to have the opportunity to own a portion of Google stock. The IPO would probably instantly turn Google into a $15 Billion company. Could this be the return of the tech boom?
Read More

| Silicon Valley
Posted by Andru at July 20, 2004 09:17 AM
RECENT GEAR LIVE STORIES:
Notebook Makers Moving to Slimmer Designs

Gear Live Holiday Music Guide 2004

Are Cell Phones Harmful?

Gear Live Giveaway: Three DVD's of Your Choice

Gamer Buys Virtual Island for $26,500

Trackback Pings
TrackBack URL for this entry:
http://WWW.WRISTDREAMS.COM/mt/mt-tb.cgi/116
Comments
Dear Sir/Madam,
I would like to invest my money in the google shears. I spent a plenty of time surfing the Internet in order to find a website from where I can buy some shears.
Can you help me.
Thanking in advance.
Regards,
martin
Posted by: Martin Saliba at August 20, 2004 01:54 AM
Post a comment