Sunday February 22, 2009 6:51 pm
The 2009 Academy Awards: Live Commentary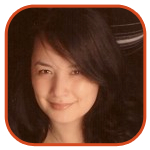 Tweet
Posted by Veronica Santiago Categories: Awards,
After a year away from live Oscars coverage, I'm thrilled to be back for the 2009 Academy Awards.
Even though Dark Knight's snub will probably keep a number of viewers away (how many can honestly say they've seen The Reader?), I'm eagerly anticipating several moments from this evening's broadcast.
Will Heath Ledger's family bring the house to tears? Is Mickey Rourke going to make the producers wince? Will the cameras pan to Brangelina after Jennifer Aniston's presentation? Are Vanessa Hudgens and Zac Efron really (really?) going to do a song and dance number?
To find out if this will be the year of the Slumdog or the underdog, stay tuned here for the live results!
Read More

| Oscars
5:03 pm: Amy Adams - in a gorgeous red gown - once again confuses everyone with her resemblance to Isla Fisher. I assure you, they are two different people.
5:04 pm: Sarah Jessica Parker won't be setting any trends with her two-toned hair tonight. Must she look so depressing?
5:11 pm: Dev Patel (Slumdog Millionaire) looks like the happiest guy around. Oh to be young and green again.
5:14 pm: If Patel is the King of Happy, then Viola Davis (Doubt) is the Queen. Unfortunately, she'll probably have to put in more than 15 minutes of work for her next nomination.
5:21 pm: Penelope Cruz (Vicky Cristina Barcelona) looks elegant in her vintage gown. I just hope she injects more personality into her acceptance speech than she does in her interviews.
5:24 pm: I hope Marisa Tomei (The Wrestler) doesn't plan on peeing tonight. There's no way she could get out of that form-fitting dress.
5:30 pm: Wow. I was a bit nervous to see Hugh Jackman's montage, but I can't help but deny his dancing abilities…or his stamina…or his bravery. Do the Ram Jam!! And was that the first standing ovation for an open ever?
5:40 pm: The curtains won't open. I feel bad for the person heard yelling in the background.
5:43 pm: Five previous Best Supporting Actress winners are for some reason forced to stand a safe distance apart from each other. The Academy breaks from tradition and opts for long spoken presentations instead of movie clips. (Oh that's going to make this broadcast shorter.) Please get on with this…the ghostly-white Tilda Swinton is scaring me.
5:47 pm: Penelope Cruz is finally handed the award for Best Supporting Actress. Unless I'm mistaken, this might be the first time I've seen her smile.
5:53 pm: Tina Fey (in a sexy silver number) and Steve Martin give a humorous - yet lengthy - presentation for Best Original Screenplay. Dustin Lance Black gives a touching speech on behalf of Milk.
5:58 pm: Slumdog Millionaire nabs the award for Best Adapted Screenplay. The movie has just now earned its first of a possible 10 wins.
6:04 pm: Jennifer Aniston and Jack Black hit the stage. Omigawd! They actually panned to Angelina Jolie! The Oscar for Best Animated Feature goes to Wall-E. I predict a sequel.
6:08 pm: Jen and Jack return for the Best Animated Short category. (The camera now points to Angelina and Brad.) La Maison en Petits Cubes is given the award.
6:15 pm: Sarah Jessica Parker and Daniel Craig (yum) are completely upstaged by the background music during their Best Art Direction intro. The Curious Case for Benjamin Button - up for 13 awards - finally takes its first.
6:19 pm: The Duchess wins for Best Costume Design. Movies with corsets usually have it in the bag.
6:23 pm: Best Makeup goes to The Curious Case of Benjamin Button. Movies that distort Brad Pitt's mug usually have it in the bag.
6:25 pm: A quite serious Robert Pattinson and Amanda Seyfried lead into a montage about romance. That was another four wasted minutes of my life.
6:31 pm: Ben Stiller (as a disheveled Joaquin Phoenix) and Natalie Portman try to keep a straight face for the Best Cinematography category. (For who didn't see it, there was also a Phoenix impression at yesterday's Spirit Awards.) Slumdog Millionaire is now 2-for-2.
6:42 pm: Seth Rogen and James Franco do a Pineapple Express-esque take on several of the nominees. Franco watching Franco kiss Sean Penn - classic.
6:45 pm: Spielzeugland wins Best Live Action Short. I can massacre that title just as well as Franco did.
6:52 pm: Hugh Jackman now begins his second musical number of the night. (When are going to start focusing on his chest instead of talents?) Uggh - could we possibly have one awards ceremony without Beyonce?? Now real-life couples Zac Efron/Vanessa Hudgens and Dominic Cooper/Amanda Seyfried have joined the stage. (Apparently you can't sing with someone on-camera without wanting to make out with them off-camera.)
7:03 pm: The presentation for Best Supporting Actor begins. Getting Kleenex ready. Cuba Gooding Jr. does his best to make everyone forget Boat Trip. Michael Shannon (Revolutionary Road) is then shafted with the shortest intro of the bunch.
7:07 pm: Heath Ledger's family officially accepts the award for his role in The Dark Knight. Brad Pitt, Kate Winslet, Melissa Leo, Anne Hathaway and Angelina Jolie are all seen tearing up. That last mention about Matilda was absolutely heart-wrenching.
7:13 pm: Bill Maher presents the award for Best Documentary Feature to Man on Wire. A magic trick and a balancing act were thrown into the mix. Tears have now been replaced with laughter.
7:17 pm: Smile Pinki wins Best Documentary Short. I now see where the producers have chosen to cut back on time.
7:25 pm: Will Smith introduces the Best Visual Effects category. The Oscar goes to The Curious Case of Benjamin Button.
7:28 pm: The Dark Knight wins the award Best Sound Editing. Take note: Movies that sound good can earn you a billion dollars.
7:32 pm: Slumdog Millionaire takes the statue for Best Sound Mixing. I fear the man on stage is going to hyperventilate.
7:34 pm: Best Editing is now Slumdog's fourth award. I'm starting to wonder when tonight's upset will occur…
7:41 pm: Eddie Murphy presents the Jean Hersholt Humanitarian Award to Jerry Lewis. Lewis gives generously by keeping his speech short.
7:50 pm: The orchestra is lulling me to sleep…
7:53 pm: Zac Efron and Alicia Keys (in a beautiful fuchsia gown) present the award for Best Score to Slumdog Millionaire.
7:57 pm: John Legend replaces Peter Gabriel (who opted to attend but not sing) in the Best Song category. Fortunately, a win for Slumdog's "Jai Ho" saves Gabriel from making an awkward acceptance speech.
8:06 pm: Freida Pinto (in a disappointing one-armed, blue gown) and Liam Neeson step up for the Best Foreign Language Film category. Departures from Japan is awarded the statue.
8:10 pm: I'm trying to decide whether Queen Latifah's singing during the In Memoriam segment is tacky or smart. Now we won't be able to tell who the audience prefers more.
8:19 pm: A very bouncy Danny Boyle (imitating Winnie the Pooh) takes the Best Director award for Slumdog Millionaire. He nicely takes time out to mention the film's Bollywood dance choreographer. (Apparently he was left out of the final credits.)
8:25 pm: I'm trying to figure out why the previous Best Actress winners get a standing ovation. My husband claims its because they are on a "higher tier."
8:32 pm: Kate Winslet (The Reader) finally gets her first Oscar for Best Actress. She exchanges a very cute moment with her father who whistles from his location across the room. Although I'm underwhelmed by her hair and dress, I'm choosing to let that slide.
8:37 pm: More standing ovations for the previous Best Actor winners. Robert De Niro hilariously questions all of Sean Penn's years playing "straight" men.
8:43 pm: Sean Penn takes the (surprise?) Best Actor win for Milk. Even though this isn't technically an upset, I can't help but feel disappointed. Mickey Rourke should be proud regardless.
8:47 pm: Steven Spielberg presents the award for Best Film. Slumdog Millionaire officially puts its stamp on the evening with a total of 8 wins. (For the record: Button got 3; The Dark Knight and Milk both raked in 2.)
Related Tags:
2008-09 awards season, 2009 academy awards, 2009 oscars, 81st annual academy awards, 81st annual oscars, academy award, academy awards, adslice, alicia keys, amanda seyfried, amy adams, awards season, ben stiller, bill maher, cuba gooding jr, cuba gooding jr., danny boyle, dark knight, departures, dev patel, dominic cooper, dustin lance black, eddie murphy, freida pinto, heath ledger, hugh jackman, jack black, jai ho, james franco, jean hersholt award, jean hersolt humanitarian award, jennifer aniston, jerry lewis, john legend, kate winslet, la maison en petits cubes, liam neeson, man on wire, marisa tomei, michael shannon, milk, natalie portman, nominations, nominees, oscars, pen, penelope cruz, peter gabriel, queen latifah, robert pattinson, sarah jessica parker, sean penn, seth rogen, sidefeatured, slumdog millionaire, smile pinki, spielzeugland, steve martin, steven spielberg, the curious case of benjamin button, the dark knight, the duchess, the reader, tina fey, vanessa hudgens, viola davis, wall-e, walle, will smith, zac efron
© Gear Live Media, LLC. 2007 – User-posted content, unless source is quoted, is licensed under a Creative Commons Public Domain License. Gear Live graphics, logos, designs, page headers, button icons, videos, articles, blogs, forums, scripts and other service names are the trademarks of Gear Live Inc.