Friday August 11, 2006 9:06 pm
The Video Game Cover Jinx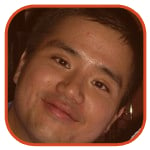 Tweet
Posted by Alvin Lai Categories: Injuries, Rumors, Site Features, Miami Heat, Houston Rockets, Denver Nuggets, Minnesota Timberwolves,
As long as there have been sports, there have been superstitions fueled by athletes and their fans. People follow any trend, pattern or action that might avoid putting a dreaded jinx on their beloved team. Now that video games have been part of popular culture for more than two decades, accusations of being a jinx are no longer confined to long-time institutions such as Sports Illustrated.
EA Sports has been the front-runner in sports games for a long time. With games that include "Madden" and "Tiger Woods PGA Tour," their line-up is as all-star as the athletes that land on their covers. Fantasy basketball remains behind football and baseball in worldwide popularity, but those that play the hoops version are loyal and fiercely into the sport. The "Madden curse" for football has been "involved" in ruining many fantasy football seasons.
Does the idea of a cover jinx hold any water for "NBA Live," EA Sports' basketball brand?
1996: Shaquille O'Neal has a history of injuries and played only 54 games in the regular season. His Orlando Magic finished with 60 wins but 12 games behind the 72-10 Chicago Bulls. Shaq and company were eventually swept by the Bulls in the Conference Finals. His 26.6 ppg average was good enough for third-place that year, but his points total was at least 600 behind anyone else in the top 5 and more than 300 behind the other top 10 scorers. His 11.0 rebounds per game would have placed him sixth that year had he played enough games to qualify. In comparison, Michael Jordan, Karl Malone and David Robinson all played 82 games that year. "The Admiral" in particular is worth focusing on - his 25.0 ppg and 12.2 rpg over 82 games easily trumps Shaq's numbers that year.
1997: Mitch Richmond was on the cover of the last version of NBA Live that I bought myself, as after the X-Box and Playstation 2 came out I became a full-time video game moocher off my friends. Richmond and the Sacramento Kings only won 34 games. Mitch though was solid, finishing fourth in league scoring and missing only one game. He hit 86.1% of his free throws, drained 204 treys on the year, and pitched in about 4 assists and 4 boards a game.
1998: Did you almost forget about the killer cross-over of Tim Hardaway? What about his stop-and-pop three-pointers? The Miami Heat won the Atlantic Division with a record of 55-27. The year ended in disappointment as the Heat bowed out in five games to the Knicks in round one of the playoffs. Timmy though was a solid fantasy guard, averaging 18.9 ppg and finishing tied for sixth with 8.3 assists per contest. He hit 155 money balls and swiped the rock 136 times. The remnants of Run-TMC were still kickin' it in the late 1990s.
1999: Ah, the lockout year. Antoine Walker and the Boston Celtics missed the playoffs with a 19-31 record. 'Toine played 42 of the 50 regular season games. He averaged 18.7 ppg and 8.5 rpg, numbers that pale in comparison to the 22.4 ppg and 10.2 rpg in 1997-98. Fantasy GMs expecting a double double from "Employee #8" that year were disappointed and likely finished that year empty-handed.
2000: Tim Duncan was rock solid as a fantasy pick in the year he graced the cover, even though his then spotless attendance record was marred a bit (he missed 8 games that year). He upped his averages to 23.2 ppg and 12.4 rpg. The San Antonio Spurs followed up their title run with a second place finish in the Midwest Division. However they bowed out quietly to a Phoenix Suns team led by Cliff Robinson, Anfernee Hardaway and Jason Kidd in the first round.
2001: Though the Minnesota Timberwolves were in the midst of their string of first round playoff exits, Kevin Garnett took on the cover jinx and continued his ascent into the kingdom of fantasy hoops. He finished sixth in rebounding while scoring 22.0 ppg.
2002: Conspiracy theorists can begin to seriously make their case with Steve Francis aka "The Franchise." The Houston Rockets played their way to a dismal 28-54 record. Francis missed a lot of time with what were first reported to be migraines. It was discovered later that he suffers from Meniére's disease. He missed 25 games in all, and this put a damper on his 21.6 ppg/7.0 rpg/6.4 apg averages.
2003: Jason Kidd led the New Jersey Nets to the NBA Finals, losing to the Spurs in six games. For the year he missed only two games and his 18.7 scoring average was a career high. Perhaps the video game cover jinx was evolving into oracle status at this point. Kidd would require microfracture surgery that caused him to miss the first part of the following season.
2004: Vince Carter suited up 73 times after only playing in 43 games during the 2002-03 season. This was enough to qualify him for #7 on the scoring charts. His field goal percentage went down to 41.7%, but he grabbed about 5 boards and dished about 5 dimes each game.
2005: At first glance, Carmelo Anthony had a solid season while gracing the cover of NBA Live 05. 20.8 ppg, 5.7 rpg and 2.6 apg over 75 games played looks pretty decent. But compared to his rookie year, those numbers represent a downward trend across the board. And his scoring just barely put him among the top 20 in the league.
2006: Dwyane Wade proved to be the ultimate jinx-buster. He made the All-NBA second team after increasing his scoring (24.1 to 27.2 ppg) and rebounding (5.2 to 5.7 rpg) while maintaining his assist average from the previous year (6.8 vs. 6.7). Perhaps the cover jinx moved over to Sony last year, where Amare Stoudemire was featured for "NBA Shoot-Out."
All in all, this analysis shows mixed reviews. Shaq, 'Toine, Francis and 'Melo had down years while being cover boys, due to injury or just less than stellar play. On the other hand, Wade in particular had a great year. It certainly is not an exact science when it comes to trying to unearth a true trend. Who is on the cover as we look towards the 2006-07 season? Drum roll please…Tracy McGrady. Wow, as if questions about whether he could come back and play at a high level were not enough. Now prospective fantasy owners have to consider how much stock to put into this so-called jinx yet again. Good luck either way!
© Gear Live Media, LLC. 2007 – User-posted content, unless source is quoted, is licensed under a Creative Commons Public Domain License. Gear Live graphics, logos, designs, page headers, button icons, videos, articles, blogs, forums, scripts and other service names are the trademarks of Gear Live Inc.