Saturday March 8, 2008 9:31 am
Playoff Primer 2008: Western Conference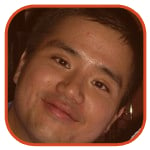 Tweet
Posted by Alvin Lai Categories: H2H, Northwest Division, Denver Nuggets, Minnesota Timberwolves, Portland Trailblazers, Seattle Supersonics, Utah Jazz, Pacific Division, Golden State Warriors, Los Angeles Clippers, Los Angeles Lakers, Phoenix Suns, Sacramento Kings, Southwest Division, Dallas Mavericks, Houston Rockets, Memphis Grizzlies, New Orleans Hornets, San Antonio Spurs, Waiver Pick Ups,

The shoot-out in the wild Western Conference has been great to follow, has it not? The top nine teams are separated by only 6.5 games. Every day the standings shift. Right now Phoenix sits in sixth while Dallas ranks seventh! This bodes well for fantasy owners as the best teams in the West should all be playing meaningful games down the stretch. Here's a rundown of each team's fantasy playoff schedule.
Here's the breakdown of the Eastern Conference posted a little ways back. Click here for that.
We'll assume you play in a Monday-Sunday league. Week 22 runs from March 24-30. Week 23 runs from March 31-April 6 and Week 24+ runs from April 7-April 16
Southwest Division
San Antonio Spurs
Week 22: 4 games, @ORL, LAC, MIN, HOU
Week 23: 3 games, GS, @UTA, @POR
Week 24: 5 games, PHO, SEA, @LAL, @SAC, UTA
Nothing could be better than the Spurs fighting hard against New Orleans, Dallas and Houston for the division crown. The soft schedule in Week 22 bodes well for owners of Tim Duncan, Manu Ginobili and Tony Parker. The problem with the Spurs from the fantasy standpoint is there are not good options on this team after their big three.
New Orleans Hornets
Week 22: 4 games, @IND, @CLE, @BOS, @TOR
Week 23: 4 games, @ORL, @MIA, NY, GS
Week 24: 6 games, UTA, @MIN, @LAL, @SAC, LAC, @DAL
A 4-4-6 schedule is money, baby. The Cavs, Celts and Raps are all top ten defenses, but a four game schedule should make up for any low-scoring contests. Start Chris Paul and company with confidence.
Houston Rockets
Week 22: 3 games, SAC, MIN, @SA
Week 23: 4 games, @SAC, @POR, @SEA, @LAC
Week 24: 5 games, SEA, PHO, @DEN, @UTA, LAC
Yao Ming owners, I feel for you. You have already dropped him outright for someone like Paul Millsap, right? If you own Tracy McGrady or Rafer Alston, week one in the playoffs looks a bit daunting; the Spurs game makes their 3-game schedule worth more like 2.5 games or production. But their last two weeks and change of action looks to be solid. Props to them for extending their current win streak.
Dallas Mavericks
Week 22: 3 games, LAC, @DEN, @GS
Week 23: 4 games, @LAC, GS, @LAL, PHO
Week 24: 5 games, SEA, UTA, @POR, @SEA, NO
You have to love any team with the Nuggets, Warriors or Suns on their schedule. Those games are bound to be high scoring affairs. His low shooting percentage has always steered me away from drafting Jason Kidd, but he is still the best boards/dimes combo in the league.
Memphis Grizzlies
Week 22: 4 games, DEN, @SAC, @LAL, @LAC
Week 23: 4 games, ATL, NY, GS, @MIN
Week 24: 5 games, PHO, @MIA, MIN, @POR, @DEN
Darko and Hakim Warrick could be powerful players on fantasy squads come the end of the month. Memphis will be in garbage time so young players should get a chance to strut their stuff. However, buying out Damon Stoudamire still did not clear out the logjam at point guard, and owning either Mike Conley or Juan Carlos Navarro has been an up and down affair.
Pacific Division
Los Angeles Lakers
Week 22: 4 games, @GS, CHA, MEM, WAS
Week 23: 3 games, POR, DAL, @SAC
Week 24: 5 games, @POR, @LAC, NO, SA, SAC
The purple and gold are relevant again. Heard any Kobe trade rumblings lately? Didn't think so. You the fantasy owner would have been really, really, really gutsy trading Kobe. As great as he is, that three games schedule in the semi-final week worries me a bit. Andrew Bynum's return has been pushed back to April. Their Week 22 schedule looks wonderful, but if you've earned a first round bye, you don't need it, hence the guts in trading away Kobe for someone who has a 4-6 schedule in the next two rounds. It's probably too late anyways to make trades in your league, so just hope he goes for 40-plus points a couple of times to make up the difference.
Phoenix Suns
Week 22: 4 games, @DET, @BOS, @PHI, @NJ
Week 23: 4 games, DEN, @DEN, MIN, DAL
Week 24: 5 games, @MEM, @SA, @HOU, GS, POR
The Pistons and Celtics have stingy defenses and the Suns have yet to click with Big Diesel on the team. The division winner (Lakers or Suns) will finish with a one or two seed. The runner-up could end up as low as sixth or seventh. Steve Nash needs to get going. The best option down the stretch will continue to be Amare Stoudemire. He's on my team in our experts' league and we're fighting tooth and nail to make the playoffs.
Golden State Warriors
Week 22: 4 games, LAL, POR, @DEN, DAL
Week 23: 4 games, @SA, @DAL, @MEM, @NO
Week 24: 5 games, SAC, DEN, LAC, @PHO, SEA
Thank you, Mr. Schedule Maker. Four games in the first and second round of the playoffs makes Baron Davis and company strong plays. They were the hottest team heading into the playoffs last year; look for them to peak at the right time once again. B-Diddy, don't wanna be a jinx, but I'm pulling for you and your no DNP streak to remain intact right up until Game 82.
Sacramento Kings
Week 22: 4 games, @HOU, MEM, WAS, @SEA
Week 23: 4 games, HOU, LAC, @DEN, LAL
Week 24: 5 games, @GS, POR, NO, SA, @LAL
The Kings have not been great this year, but they've left a mark in the fantasy game. John Salmons, Beno Udrih and Francisco Garcia have all been good waiver wire pickups at various points this season.
Los Angeles Clippers
Week 22: 4 games, @DAL, @SA, @UTA, MEM
Week 23: 4 games, DAL, @SEA, @SAC, HOU
Week 24: 5 games, DEN, LAL, @GS, @NO, @HOU
Forget about Elton Brand. Even if he returns, no way the Clips risk overplaying him when they are not even close to making the playoffs. The guy to key on is Al Thornton; he's already going bonkers and should get all the minutes he can handle.
Northwest Division
Utah Jazz
Week 22: 3 games, CHA, LAC, @MIN
Week 23: 3 games, WAS, MIN, SA
Week 24: 5 games, @NO, @DAL, DEN, HOU, @SA
Deron Williams and Carlos Boozer owners should worry a little. Three games of production will not match up well in certain circumstances. Those two are not dominant in certain categories (treys and steals for Deron, blocks for Boozer). If your starting fantasy back-court consists of Kobe and Deron, 1) you're probably doing quite well, 2) you're vulnerable in the second round.
Denver Nuggets
Week 22: 3 games, @MEM, DAL, GS
Week 23: 4 games, @PHO, PHO, SAC, @SEA
Week 24: 5 games, @LAC, @GS, @UTA, HOU, MEM
The Nuggets might have the best second round schedule with TWO games against Phoenix! Gotta love all these powerhouse fantasy teams playing against each other in late March and April.
Portland Trail Blazers
Week 22: 4 games, @SEA, WAS, @GS, CHA
Week 23: 3 games, @LAL, HOU, SA
Week 24: 5 games, LAL, @SAC, DAL, MEM, @PHO
You want the Blazers to go on a run. Brandon Roy's been a trooper, but he could have his minutes limited if the team continues to fade and his nagging injuries start to bother him more. LaMarcus Aldridge aka the most heralded sleeper pick in the pre-season has been eerily quiet as far as I'm concerned.
Seatttle SuperSonics
Week 22: 4 games, POR, WAS, CHA, SAC
Week 23: 3 games, LAC, HOU, DEN
Week 24: 5 games, @DAL, @HOU, @SA, DAL, @GS
Kevin Durant is the rookie of the year, even if he fell short of expectations. Keep an eye on Jeff Green; he should start at forward the rest of the way, and could be good for a few double doubles.
Minnesota Timberwolves
Week 22: 3 games, @HOU, @SA, UTA
Week 23: 4 games, DET, @UTA, @PHO, MEM
Week 24: 6 games, @CHA, NO, @ORL, @MEM, @DET, MIL
Let's see what Randy Foye can do here. Corey Brewer might be worth taking a flier on as the Wolves play out the string. The more interesting question is who joins the team next year? Michael "Be Easy" Beasley? Eric Gordon? Derrick Rose?
Good luck on your playoff run.
Peace.
© Gear Live Media, LLC. 2007 – User-posted content, unless source is quoted, is licensed under a Creative Commons Public Domain License. Gear Live graphics, logos, designs, page headers, button icons, videos, articles, blogs, forums, scripts and other service names are the trademarks of Gear Live Inc.